Introducing The Holiday Collective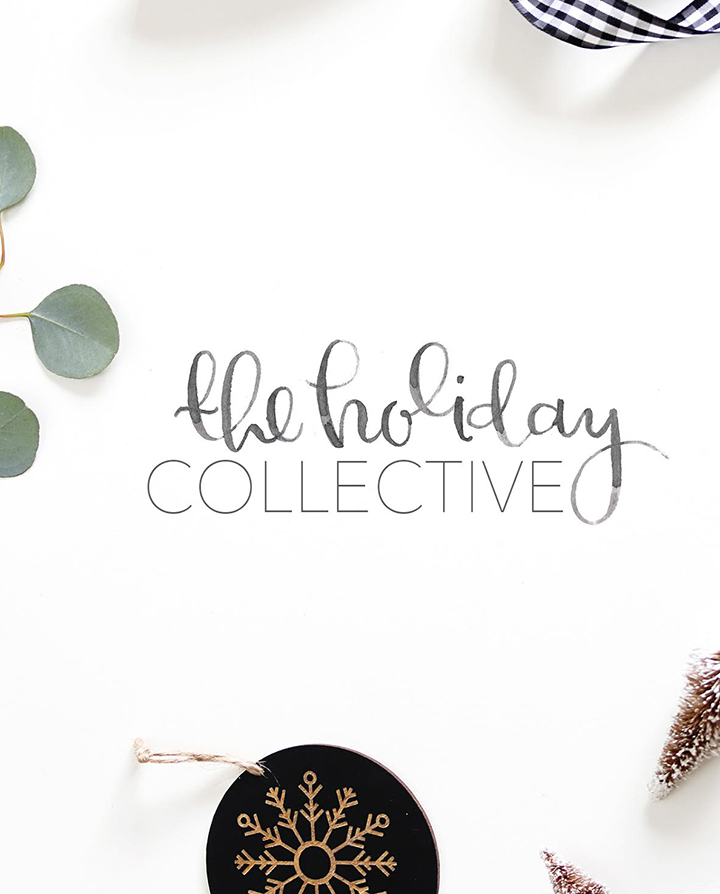 Collaborating with like-minded creatives and makers is one of the best parts of this online publishing life, and have we ever met some incredible peers. Women who create gorgeous content, speak their minds and run successful businesses. They are inspiring, talented and downright hilarious – reasons we're so thrilled to be on The Holiday Collective team.
The Holiday Collective is a brand new pop-up blog started by 24 like-minded bloggers. We'll be sharing original holiday projects from now until December 24. Each day on the pop-up blog, you'll find a new project, article or round-up to inspire you. All the projects are created by this amazing team. Go ahead and acquaint yourself with the superstars behind The Holiday Collective.
And here's the team roster:
Damask Love | Idle Hands Awake | This Heart of Mine
Delineate Your Dwelling | This Little Street | Brepurposed 
The Merrythought | Dream Green DIY | Lovely Indeed 
 Hey There, Home | The Sweetest Occasion | Fall For DIY 
Design Improvised | A Bubbly Life | The Proper Blog
Shrimp Salad Circus | Hello Lidy | Lulu the Baker
Pars Caeli | A Girl Named PJ | Lines Across
Tell Love and Party | Make and Tell | Squirrelly Minds
And follow along with The Holiday Collective on Instagram, Facebook and Pinterest for more daily holiday inspiration!