Kid's Room Reveal + DIY Notebook + Land of Nod Giveaway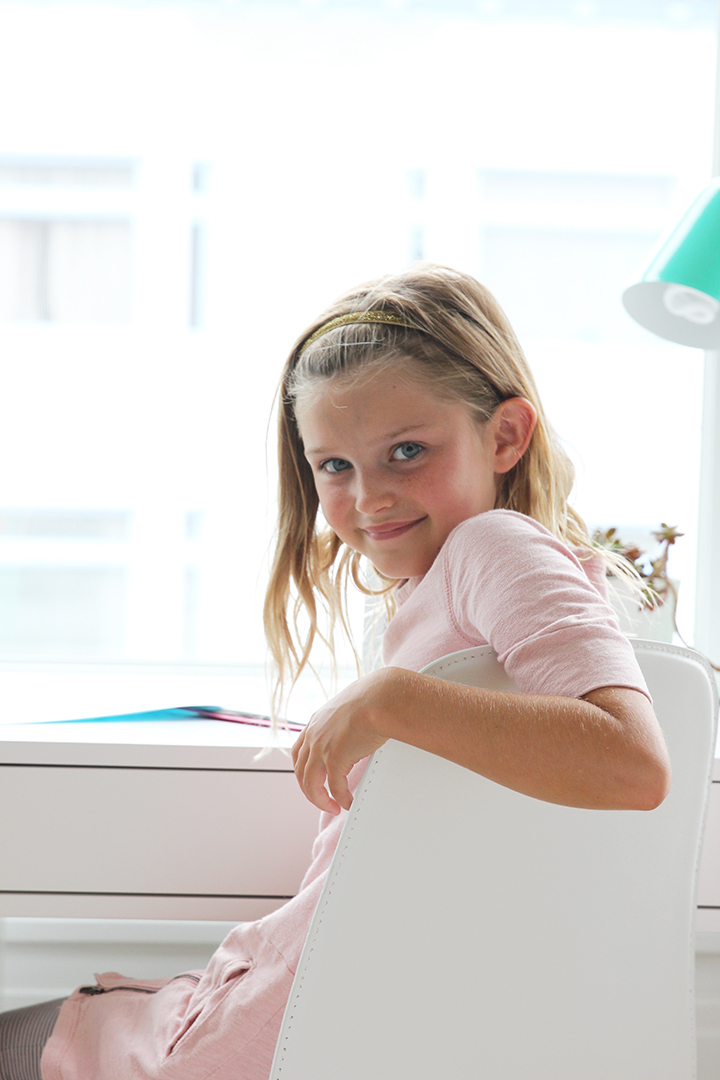 We moved into our new apartment this summer. Slowly but surely we are getting settled in – hanging pictures on the walls, purchasing house plants and getting some new furniture. Oh course, Harper's room is the only room in the apartment that is about done! Harper's room has a beautiful bay window that gets amazing light. She also has the biggest closet in the house. The one thing she asked for in her new room was a desk to do homework and art projects. She and I had a fun time picking out some new things for her new room. This made her feel more ownership and mature to help decorate her new space. I am excited to share some pictures of her room and share an art project we made together.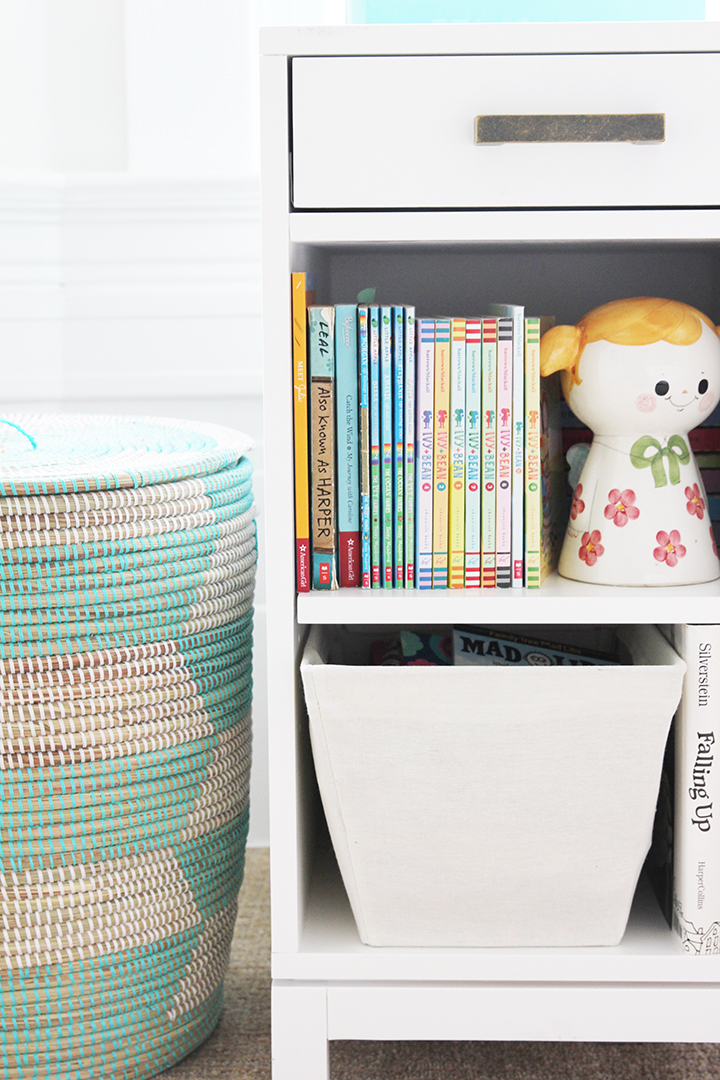 We were excited to create a space for her to grow into. Land of Nod sent us a gorgeous cargo desk and chair. She is a bit obsessed with all of her chapter books fitting the desk shelf perfectly. She picked out a few turquoise accessories for her new creative area – desk lamp, accessories bin and basket. I have to say that doing homework has been more enjoyable. We have also been doing some creative projects together at her desk. See how we made some new notebooks using fabric and fusible appliqué paper.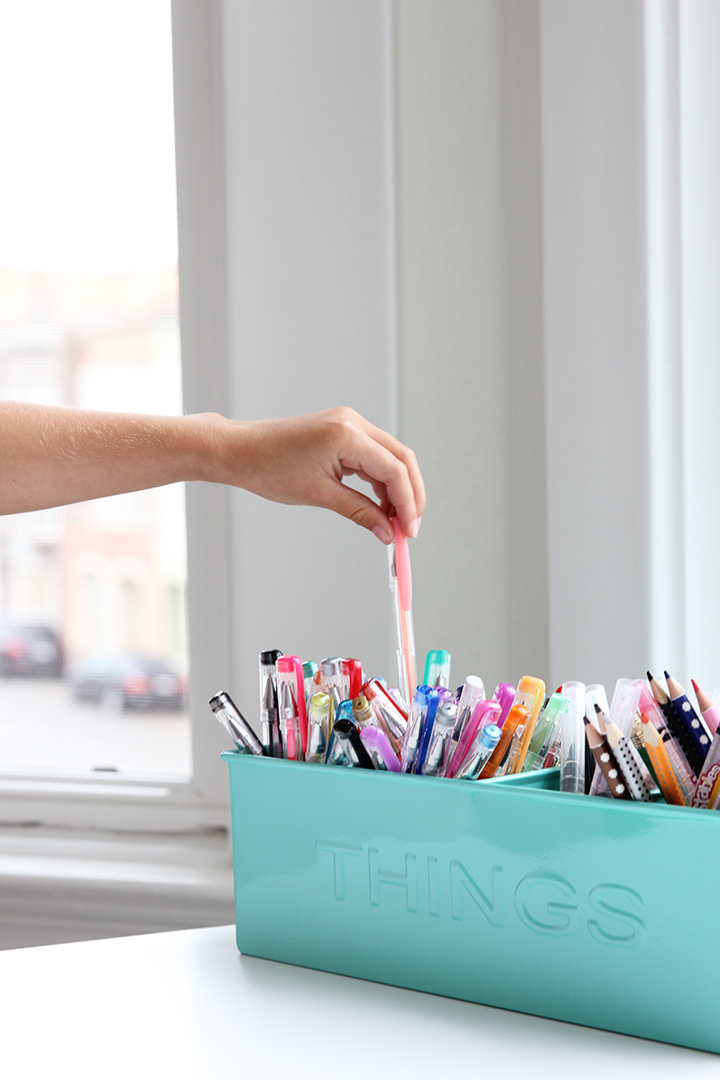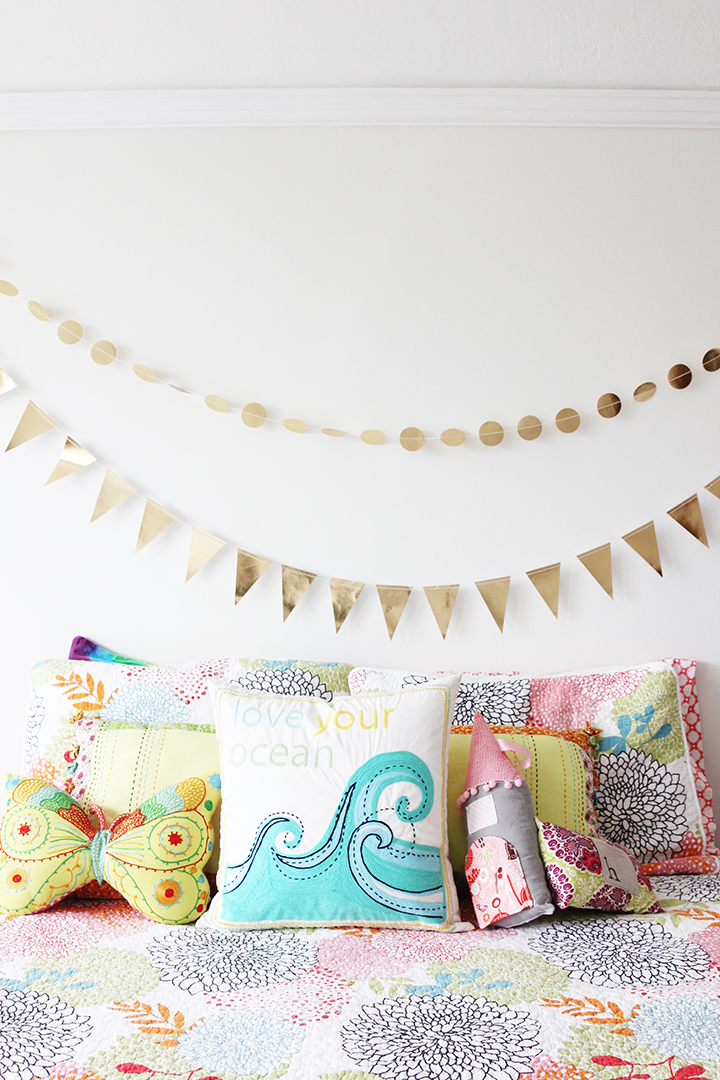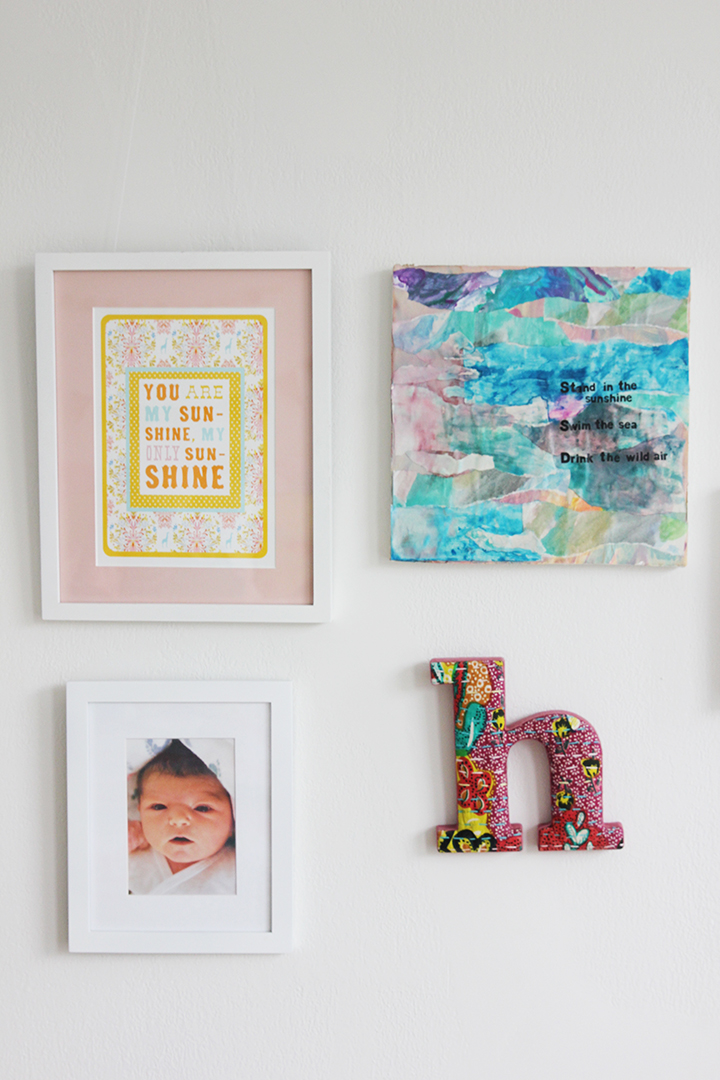 DIY Fabric Covered Notebook
Supplies: cotton fabric / notebooks
/ double-sided fusible applique paper
/ iron / scissors
Step 1: Lay the notebook flat on the appliqué paper and trace all the way around. Make sure the notebook is completely flat. Tip – find a notebook that will fit the 8.5 x 11 size appliqué paper. I used 5 x 8 inch notebooks.
Step 2: Peel the back off the fusible paper and place on the back side (wrong side) of fabric.
Step 3: Iron the fusible appliqué paper onto the back of fabric with parent's assistance! Follow directions on packaging.
Step 4: Cut along the traced lines.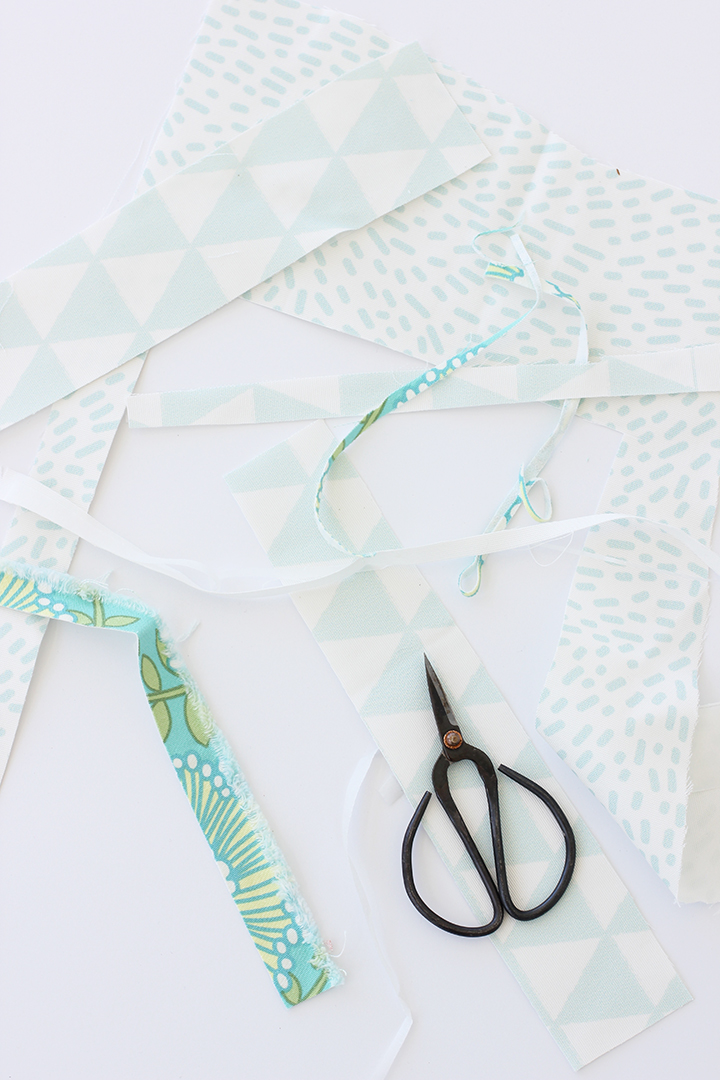 Step 5: Peel the backing from the appliqué paper.
Step 6: Line up the fabric on the notebook. It worked best for us to start on a front or back corner and match to edges. Smooth the fabric over the front and back covers. The fabric is forgiving and you can lightly pull from notebook if you need to straighten.
Step 7. With parent's assistance, iron the fabric onto notebook. Again, following packaging instructions.
Note: You can use Fray Check
to leave the seams from fraying.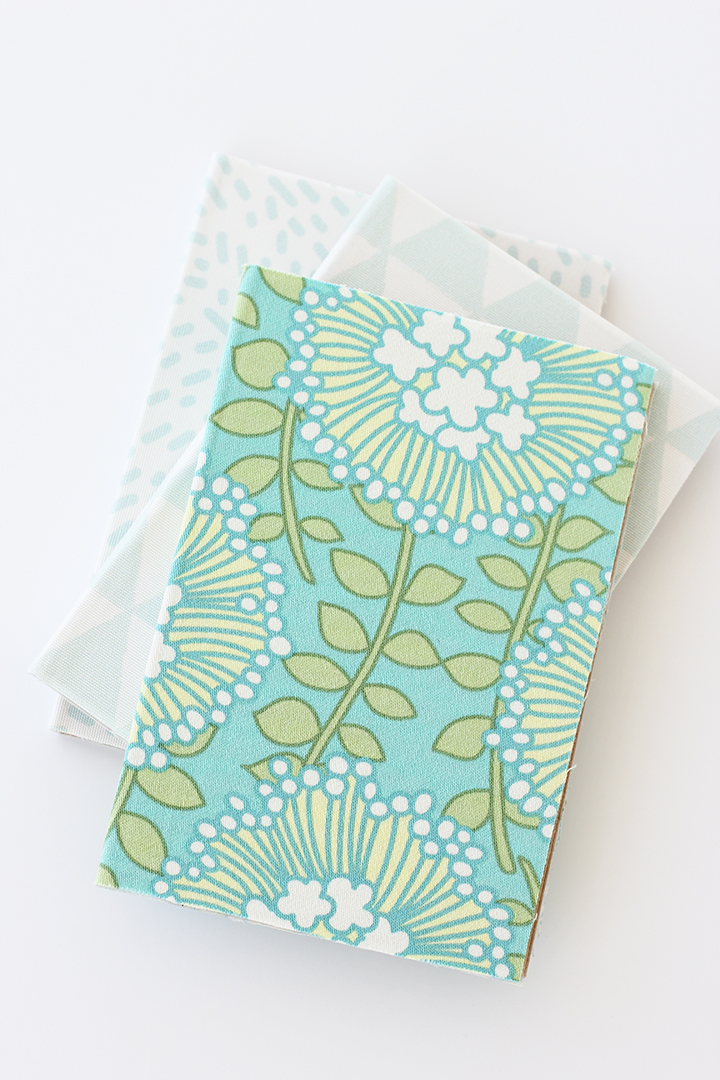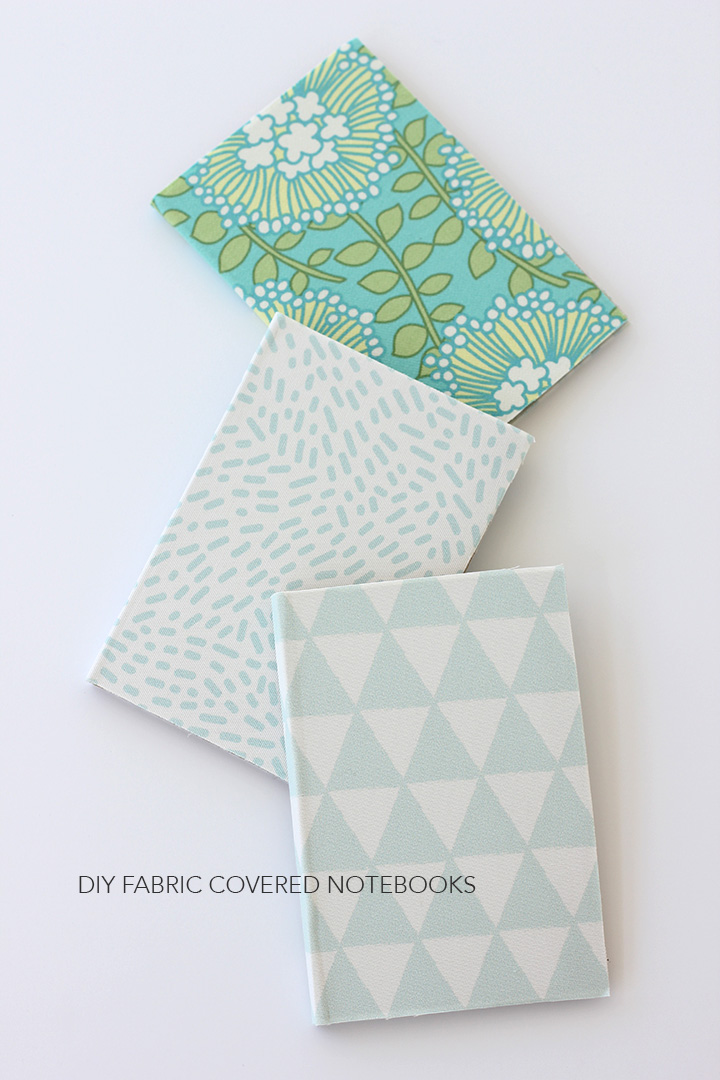 We are excited to be sharing some Land of Nod love with our readers! Enter the contest below for a chance to win $100 worth of Land of Nod products. Contest open to US residents only and ends on Monday, Sept 21 at 11:59 pm PST.
Contest has ended.
Thank you to Land of Nod for providing the product for Harper's room.