Kids Valentine Card Boxes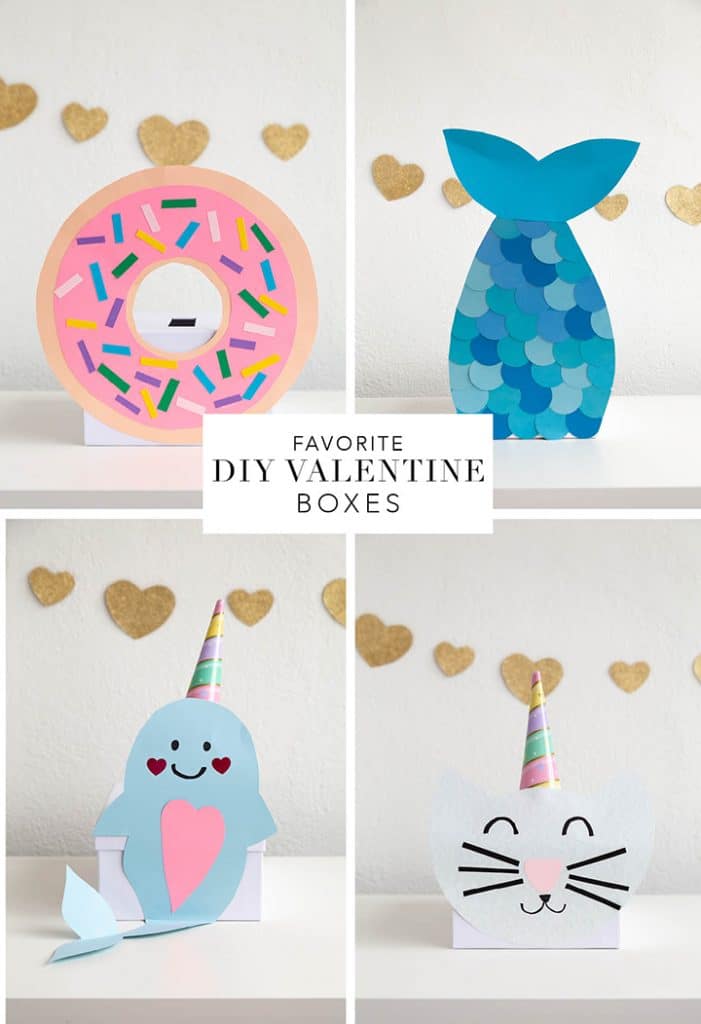 We have done it again… We created four more Kids Valentine Card Boxes using card stock colored paper, a little glue and a plain white card box. Last year you might remember the Valentine card boxes we made – a unicorn, llama, cactus and a gnome. Well this year we have added to the collection! We are excited to share our 2019 Kids Valentine Card Boxes… welcome a donut, mermaid, narwhal and "caticorn".
You can find the full tutorials on how we made these boxes, including printable templates over on Oriental Tradings blog, FUN365. We love using the white card boxes from Oriental Trading. They are sturdy and easy to use.
Mermaid Valentine Card Box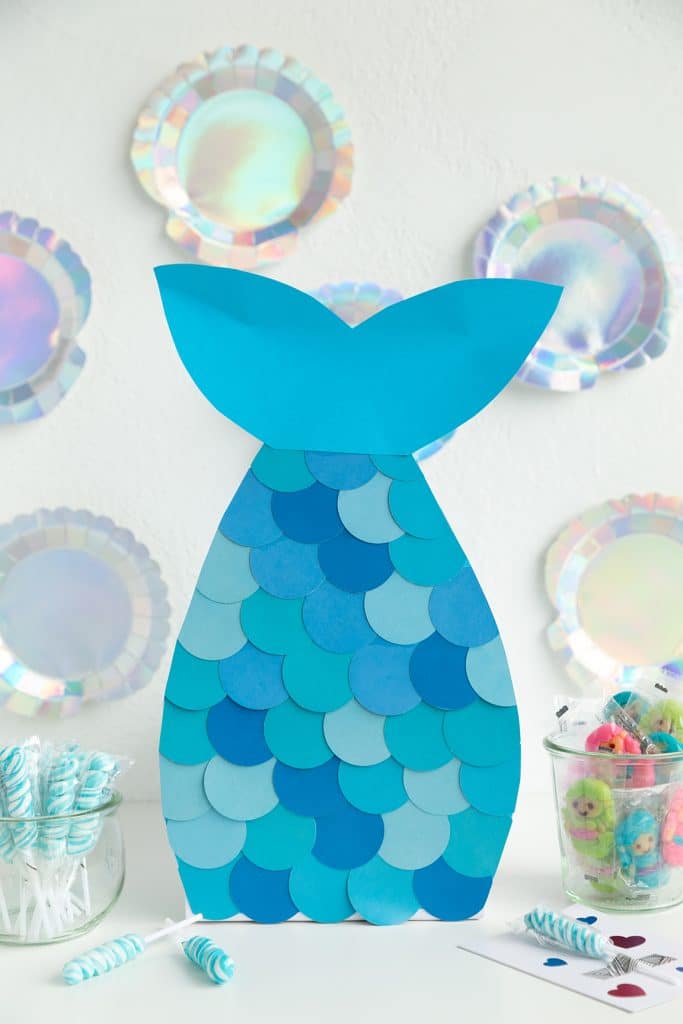 We made this card box using a piece of square scrap book paper and pre -cut paper circles from OTC. They look so much like mermaid tail scales, don't you think?!
Narwhal Valentine Card Box
We modeled the Narwhal card box from the darling narwhal plushie that OTC carries on their site. We are pretty much obsessed with this little plushie.
Donut Valentine Card Box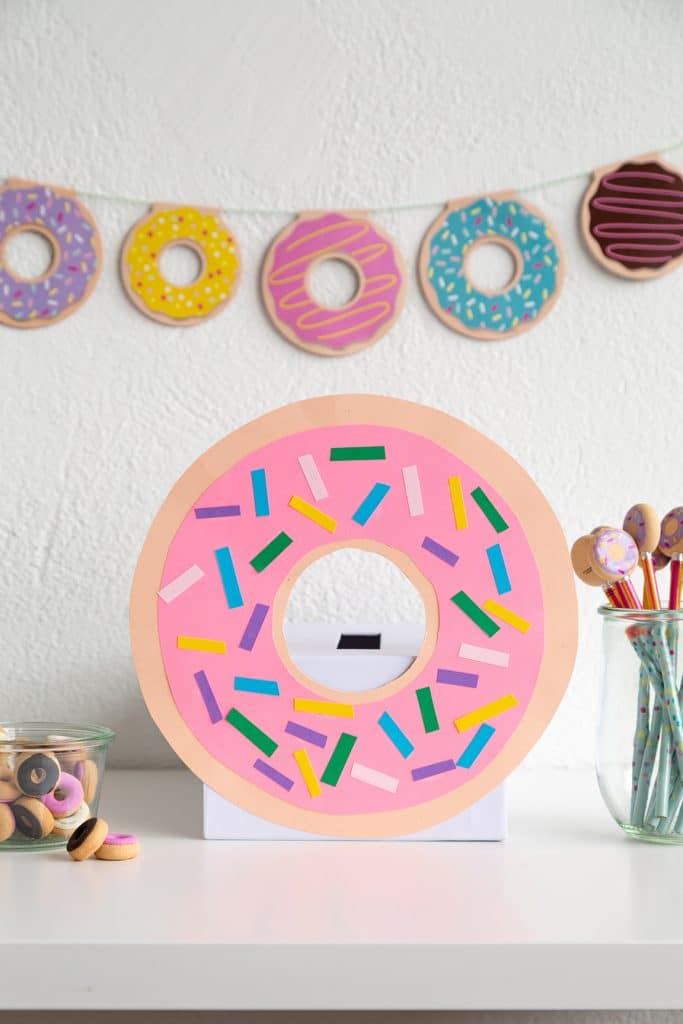 I mean, who doesn't love an iced donut with sprinkles?! This Valentine card box is just made from paper and glue.
Caticorn Valentine Card Box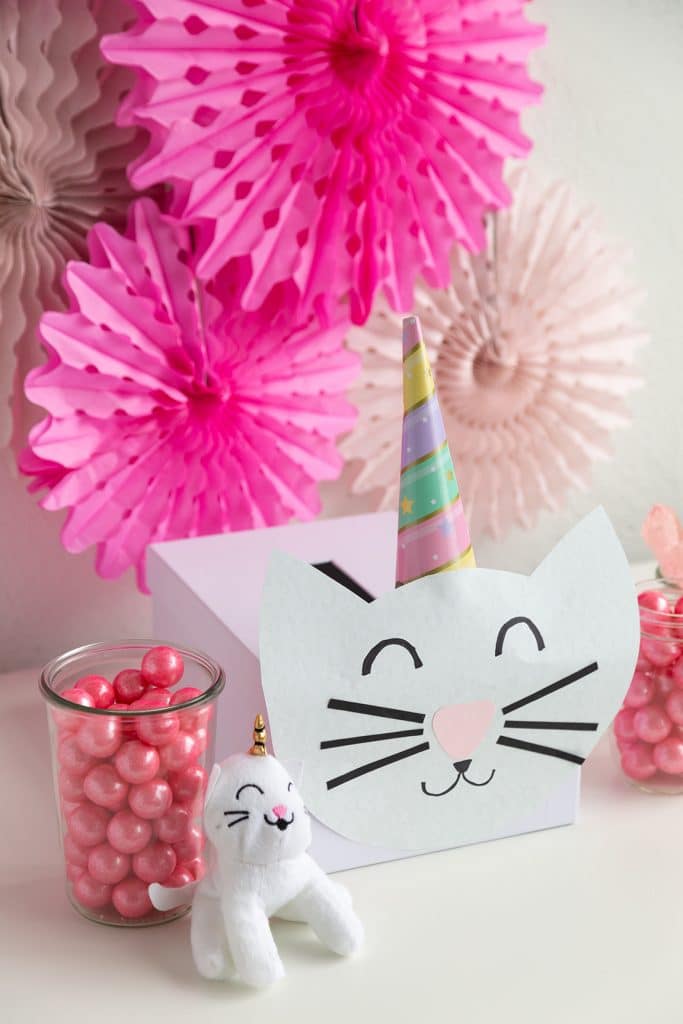 What do you get when you mix a kitty cat and a unicorn? A Caticorn! It has been all the rage this year – any animal getting a unicorn horn is every little girls fave! We used a party hat unicorn horn for this darling valentine box.