Lunchbox Notes Free Printables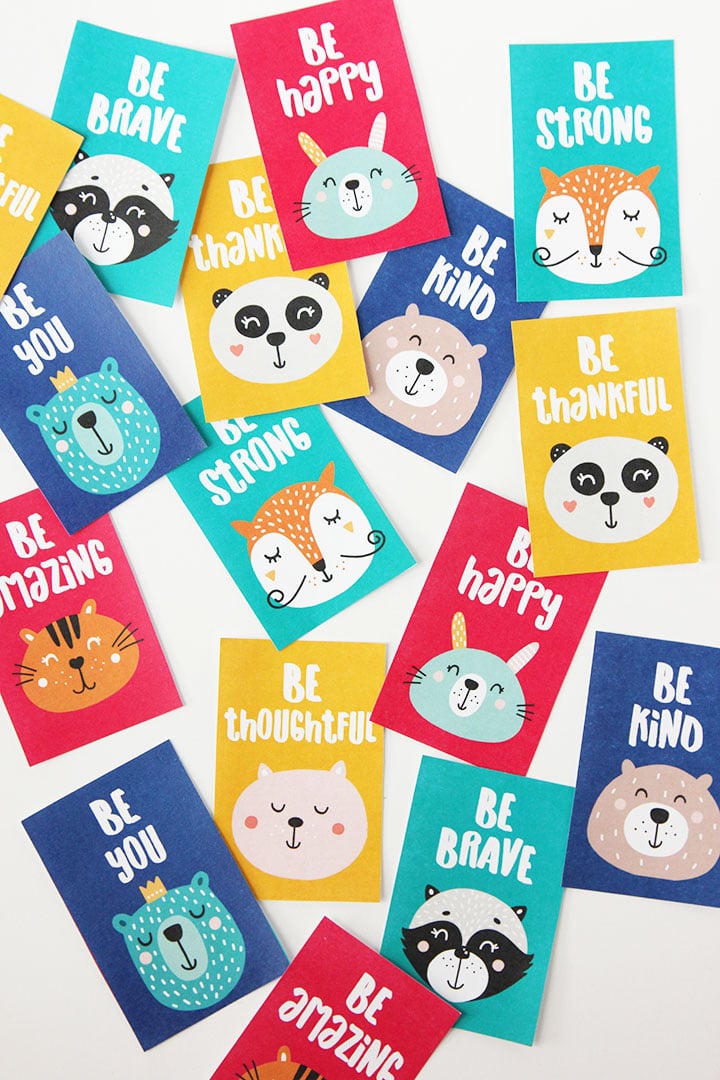 Be Kind. Be Brave. Be Thoughtful. Be Strong. Be Amazing. Be Happy. Be Thankful. Be You. We have created some positive reinforcements to share with your kids during their school day. Our newest lunchbox notes free printables are sweet, bright, cheerful and wonderful reminders for your kids. We loved when our mom left us little notes in our school lunchbox when we were kids. Today, we are partnering with Horizon Organic to give you these printable lunchbox notes to spread the same cheer that our mom shared with us. I don't know about you, but our girls prefer a lunch packed from home home over school lunch. They highlight the school lunch calendar for the few days they want a hot lunch. And they also adore little notes that we sneak in their lunchbox. Maybe that has something to do with wanting lunch packed from home.  Melissa designed these printables with darling little animals and simple statements…. Be Kind, Be Happy and more. Sometimes it is the simplest words that can have a big impact.
Simply download and print our Lunchbox Notes Free Printables right HERE.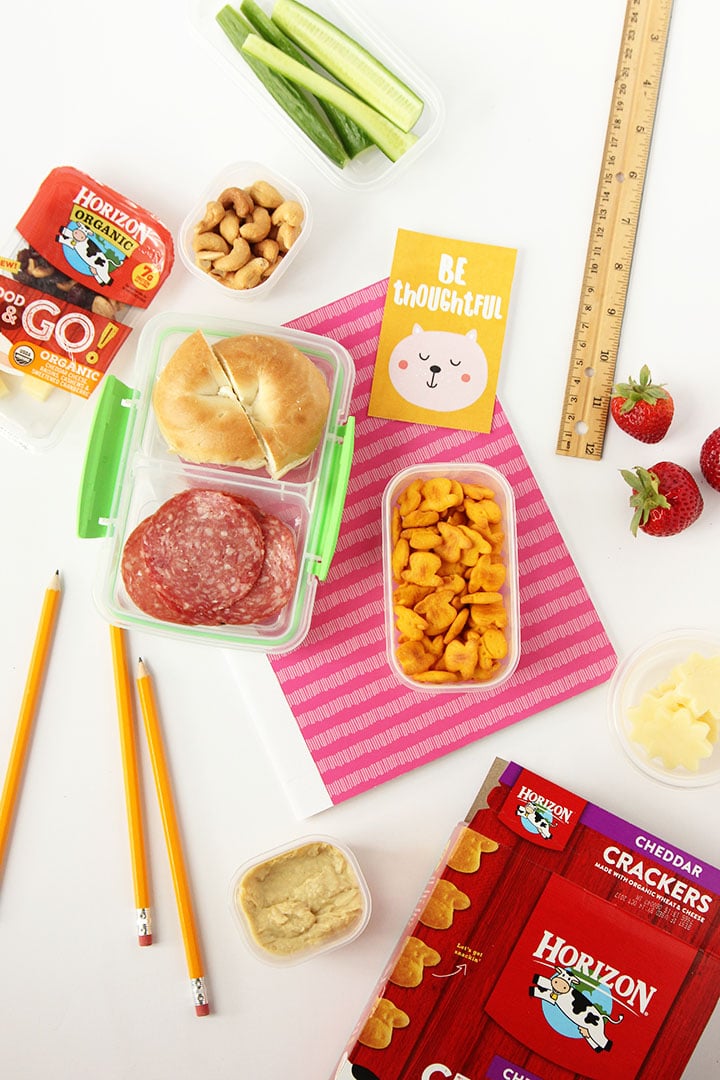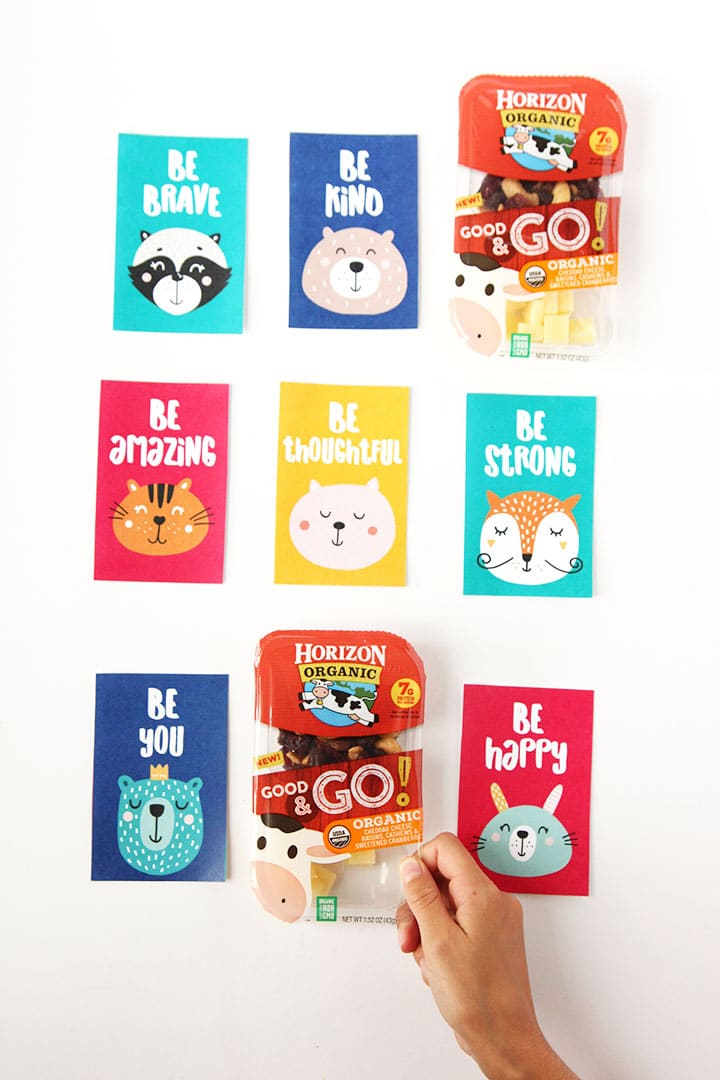 Our friends at Horizon make packing school lunches a breeze. We love their Cheesy Mac, cheddar cheese shapes, Good & Go's and Cheddar Crackers. There are so many easy options to add some fun into our kids lunch. Some of our favorite rotations are pasta with peas, bagel with cream cheese, cheesy chicken burrito and build your own pizza with pita, sauce and cheese. We always pack a fruit and veggie. And the new Good & Go's from Horizon make tossing in a snack a breeze. What are some of your kid's favorites? Hope everyone is having a wonderful Back to School so far!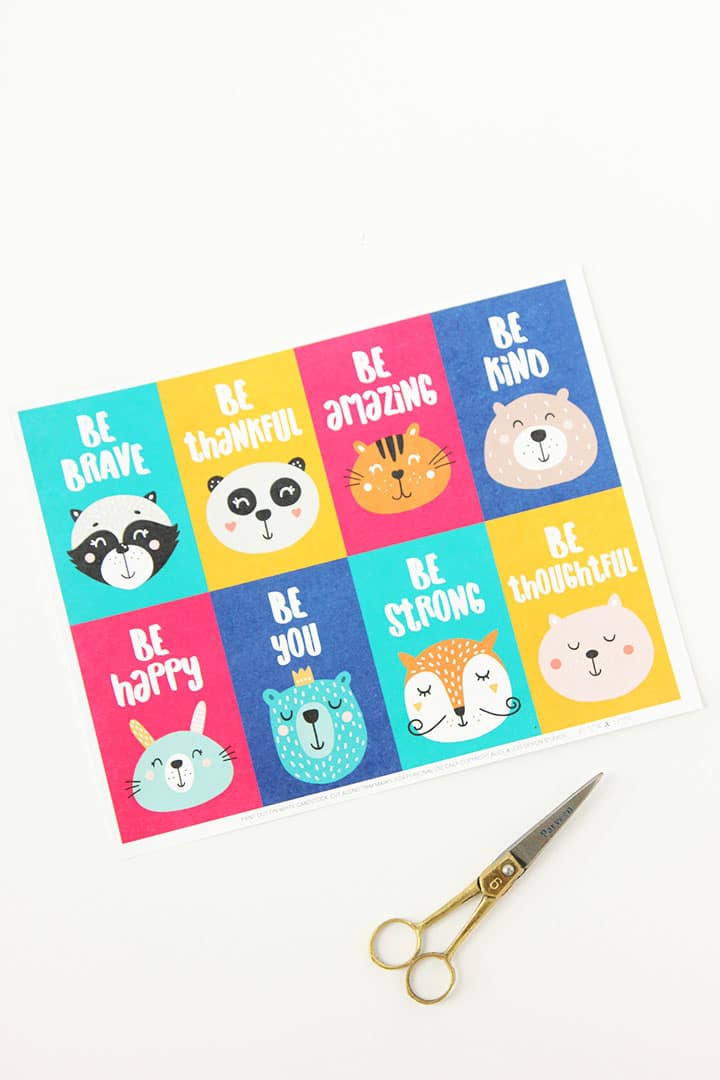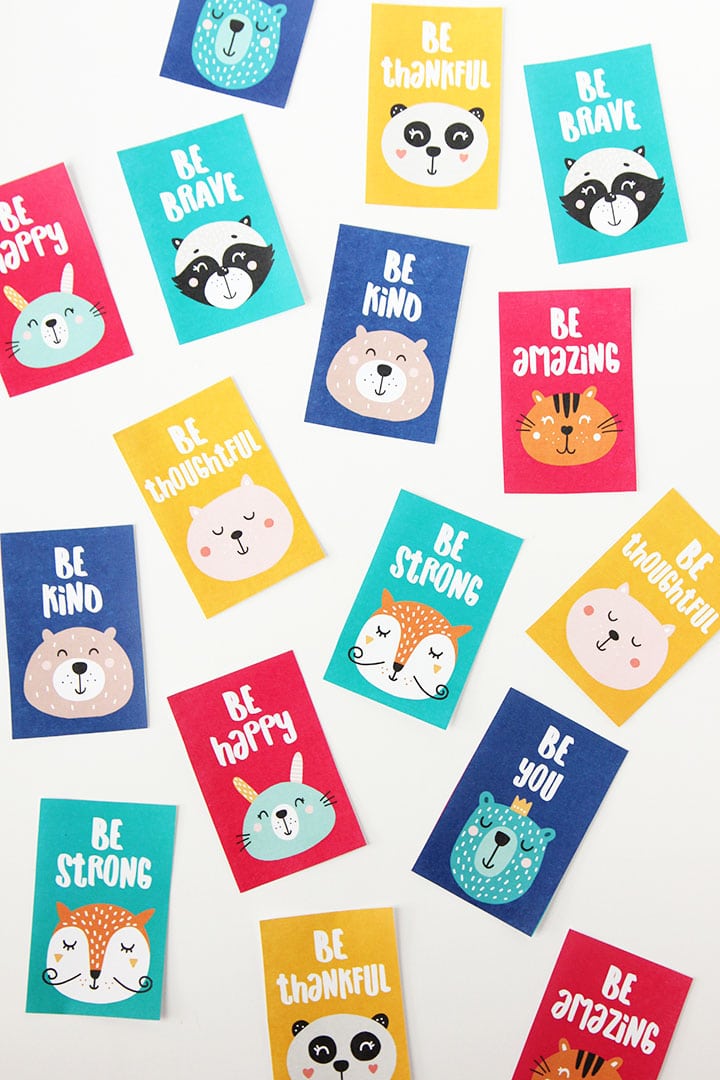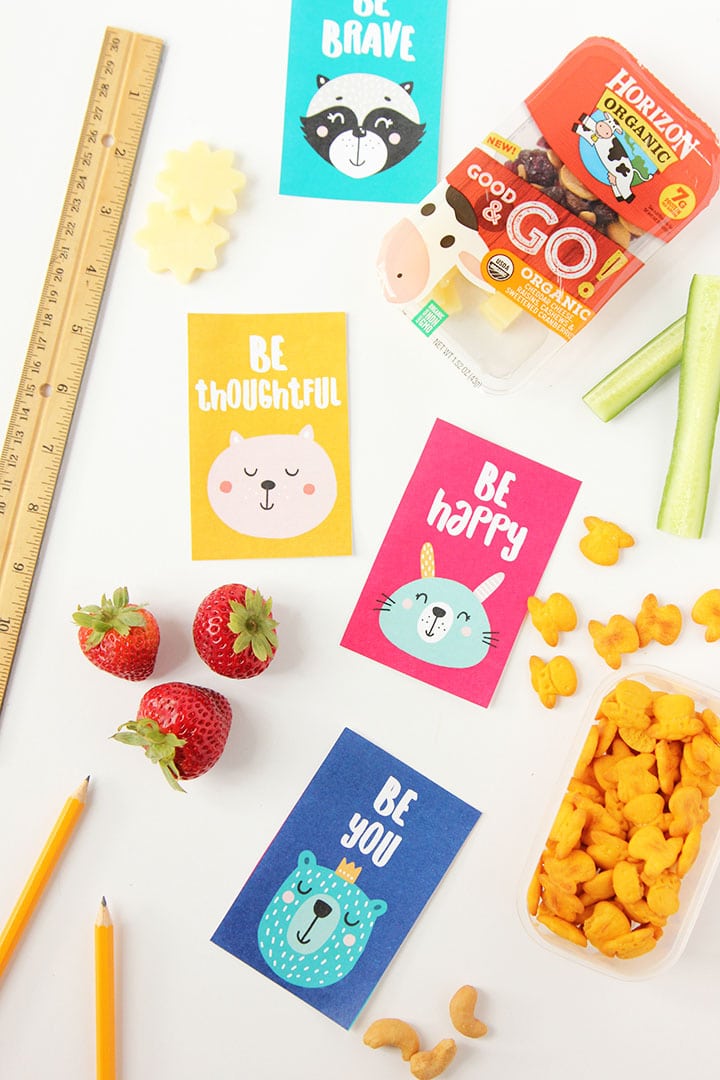 Photos by Sara Albers.
This is a sponsored conversation written by me on behalf of Horizon. The opinions and text are all mine.