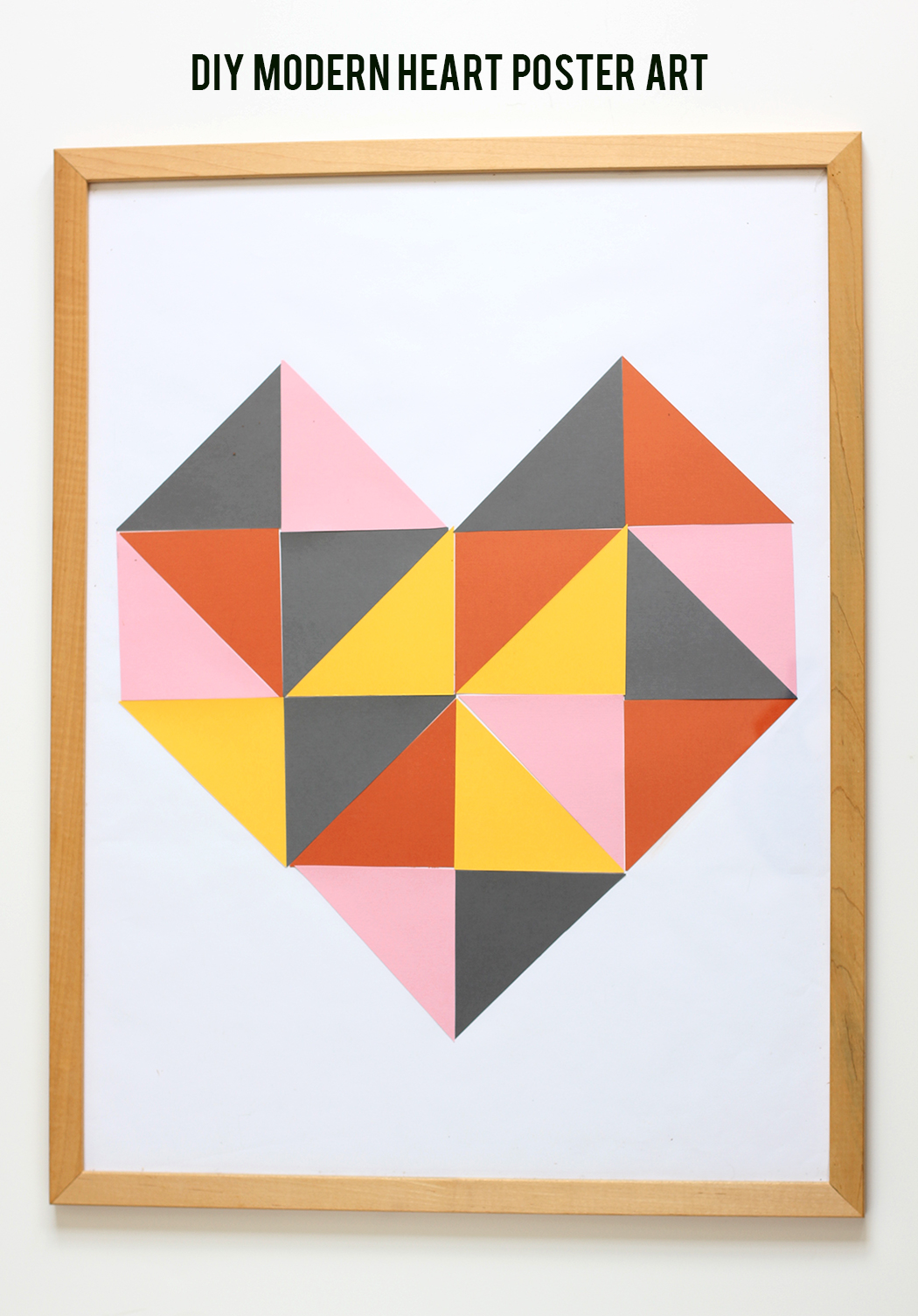 post by Sara
It is always more fun to craft with a partner – and even more fun when you can make art with your child! Harper and I created a new piece of artwork for our kitchen that is applicable for Valentine's Day but also year round. We jumped on the modern triangle art motif bandwagon and created a heart poster. It is unbelievably easy and you can recycle an old frame you have on hand. Color scheme is important when creating art that can live year round – we went with a pink, tangerine, yellow and grey.
Read more for the full tutorial…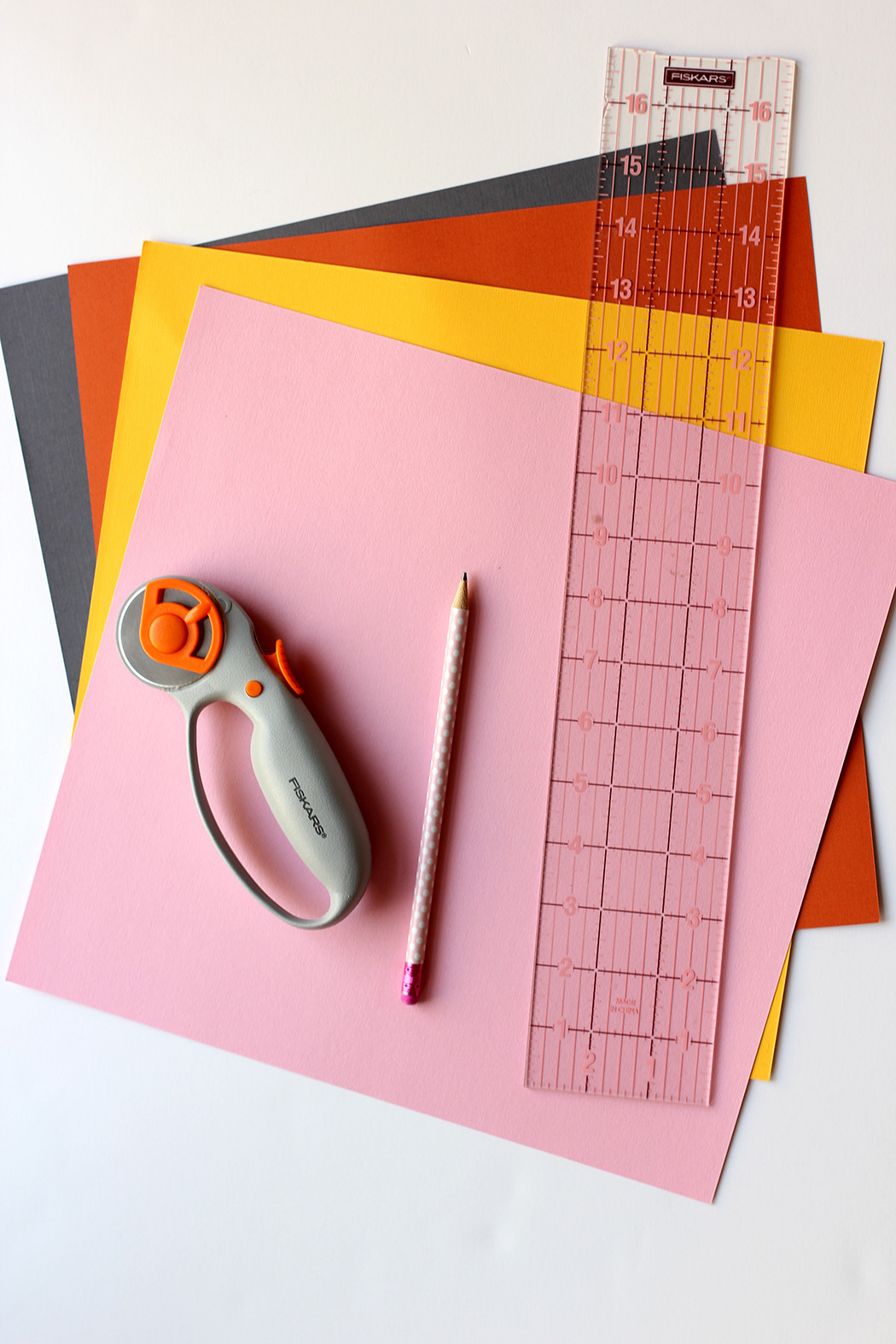 Supplies: colored card stock or heavy scrap book paper // Rotary Cutter
 // Self Healing Cutting Mat
// glue stick // ruler // poster sized frame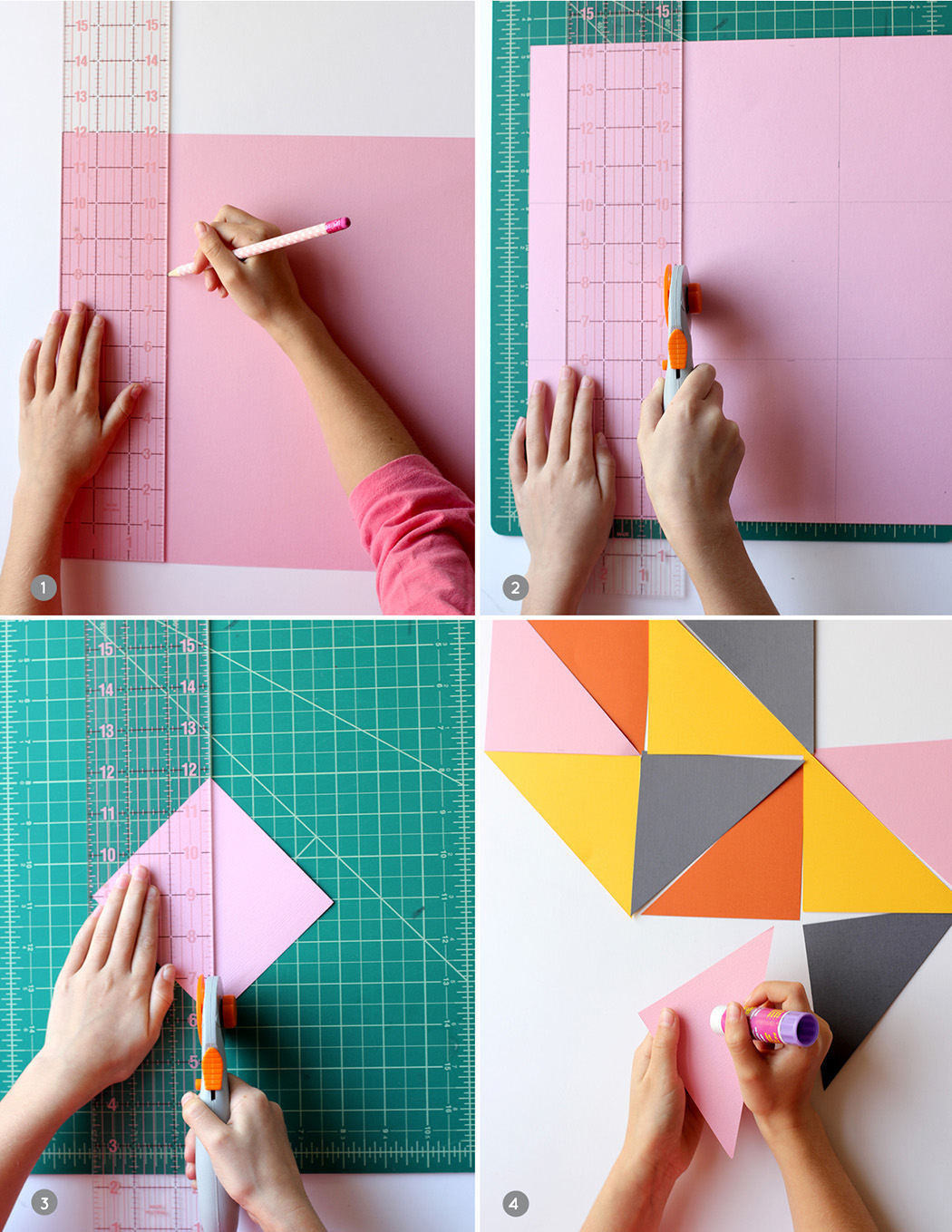 Step 1. I used heavy scrap book paper (12 x 12). We measured the paper into 4 x 4 inch squares.
Step 2. Cut into 4 x 4 inch squares using a rotary cuter. You can also use scissors. *Rotary cutters are very sharp – not intended for children.
Step 3. Cut the squares in half, into two triangles.
Step 4. Layout the heart design on a piece of white poster board or heavy with paper roll. Cut this paper to fit the poster sized frame. Using a glue stick, glue each triangle onto poster board. The heart measures 16 inches across and 12 inches from dip in top of heart to bottom.
Place the art into the poster frame and hang!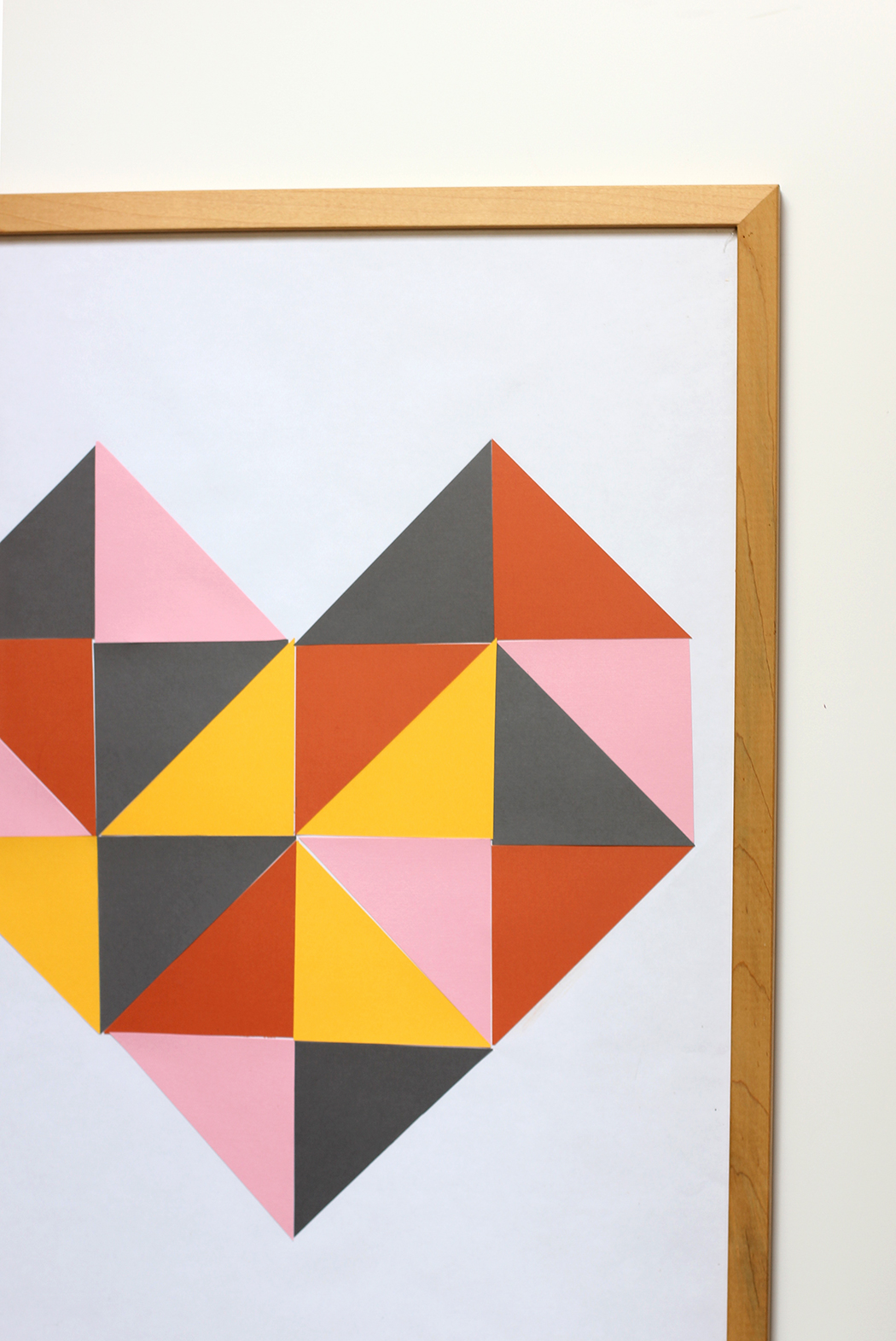 Need more ideas for Valentine's DIYs? Check out our Tic Tac Toe board, Heart Pillow tutorial, Valentine wooden bead necklace, and Heart glasses.
All photos by Sara Albers. all rights reserved.