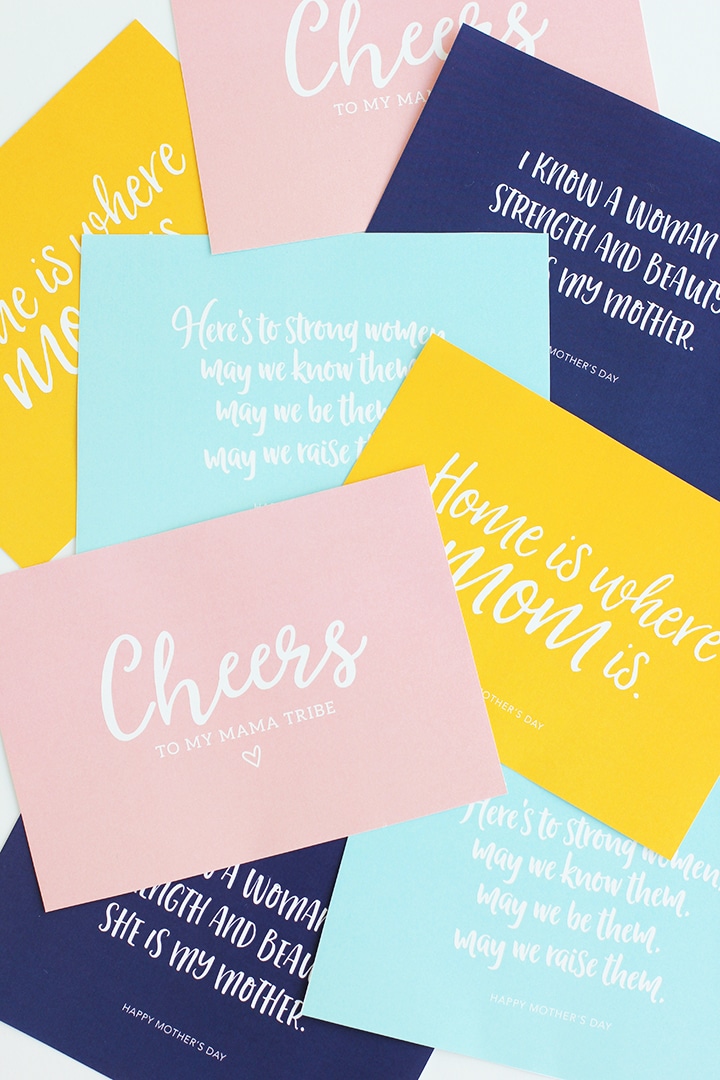 Mother's Day is right around the corner! We've got some Mother's Day card free printables for you to send your mom and all your mama friends. While Mother's Day is all about celebrating our own moms, it also has become an important time for us to celebrate our mama friendships, or what we call our Mama Tribe. This journey of motherhood would not be the same without our dear friends who are also mamas. We learn so much from each other. Life wouldn't be the same without the support of our peers. Melissa designed four Mother's Day card free printables for all of you to print and send to your very own Mama Tribe and your mom.
Here are the sayings we incorporated into the free printable cards:
Cheers to my Mama Tribe
Here's to strong women. May you know them. May you be them. May you raise them.
I know a woman of strength and beauty. She is my mother.
Home is where mom is.
And a favorite from last year, our Rock on, Mama free printable Mother's Day card.
Read more for the Mother's Day Card Free Printables…
Click on these links for printables.
Printables for personal use only.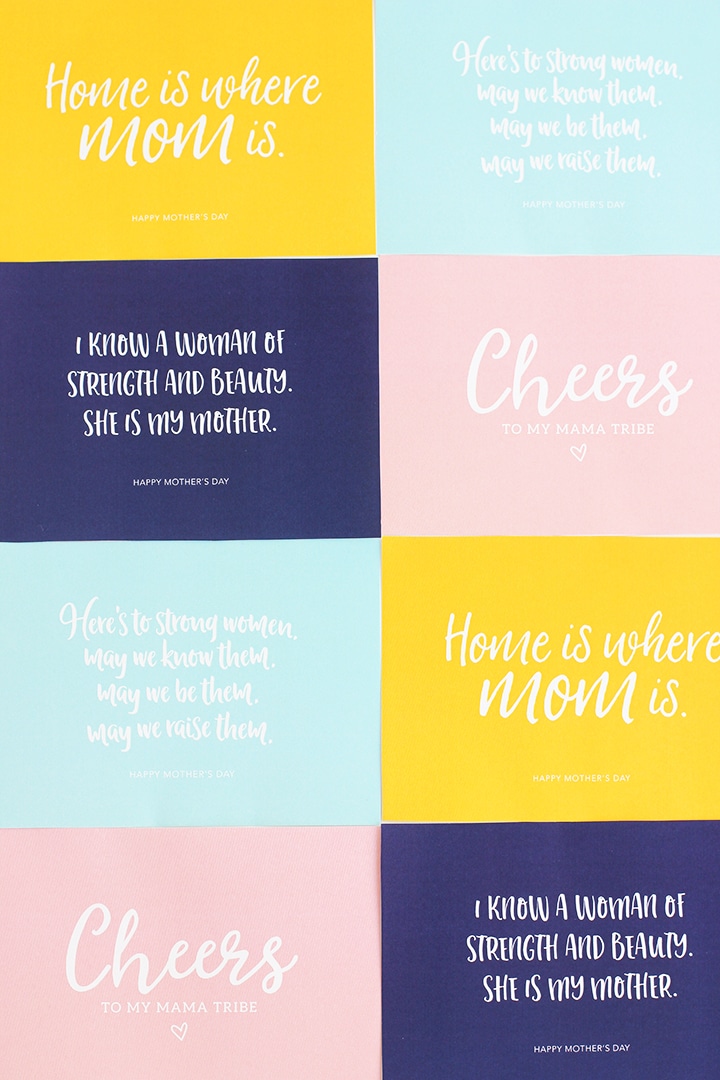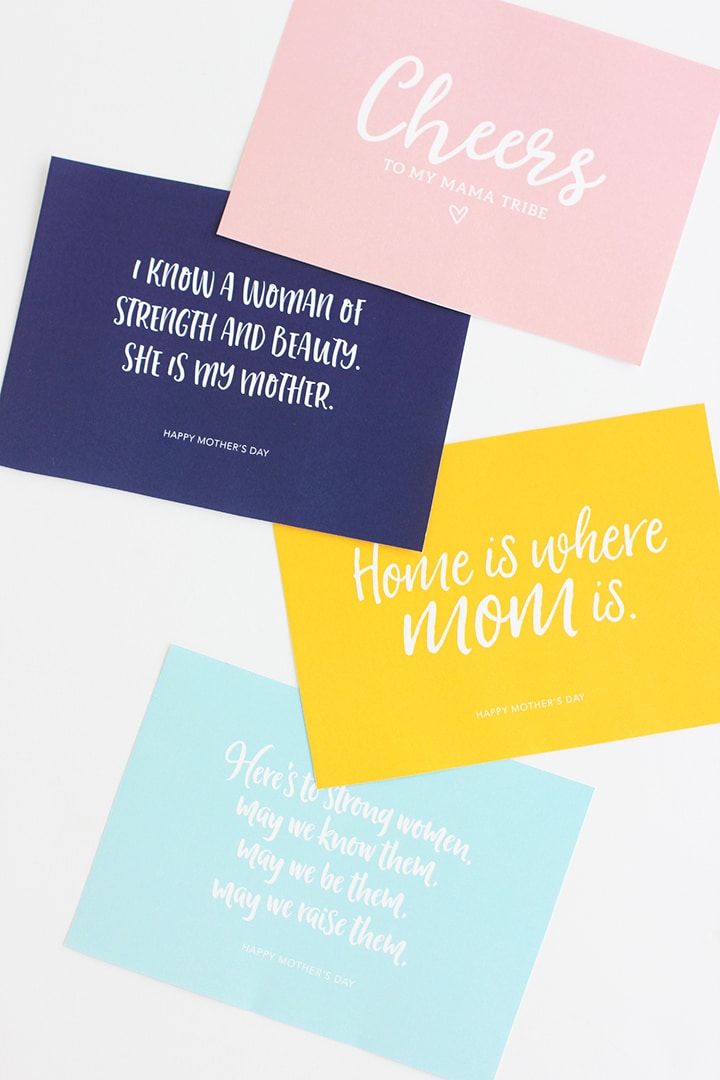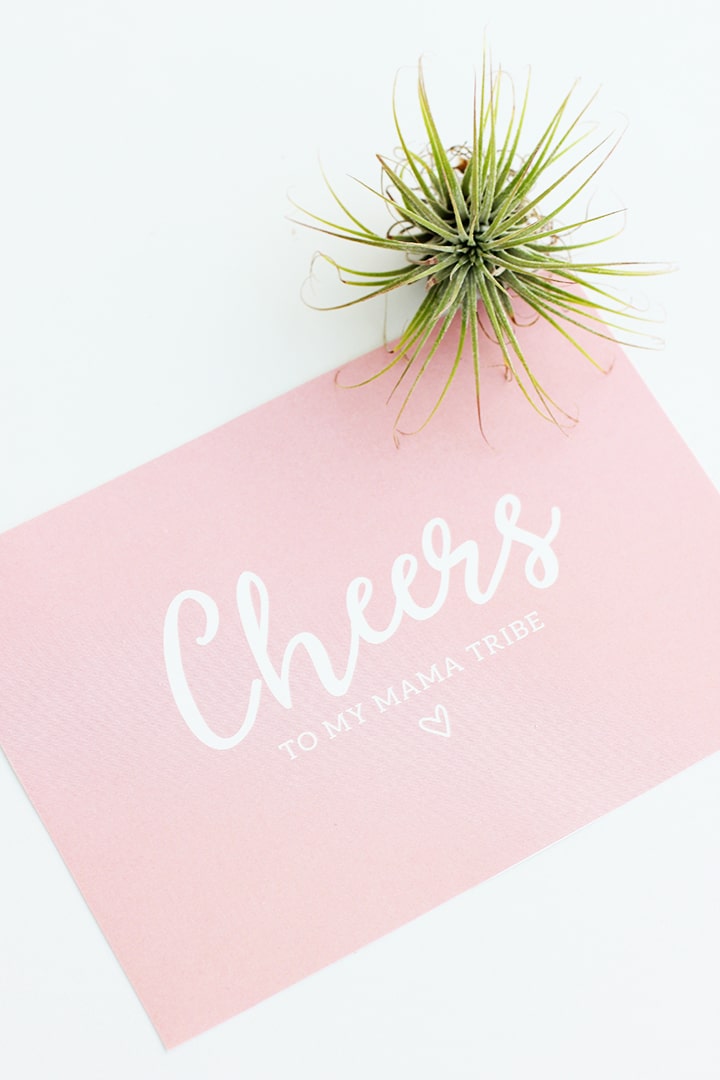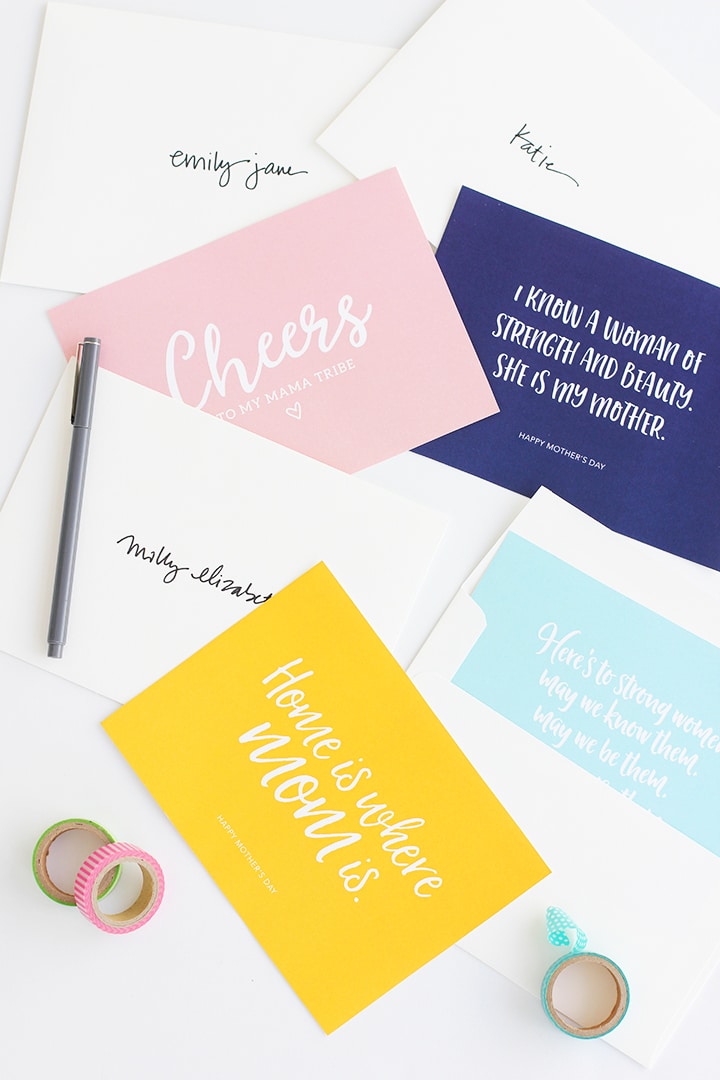 Photos by Sara Albers.