Mother's Day
Free Printable Notecard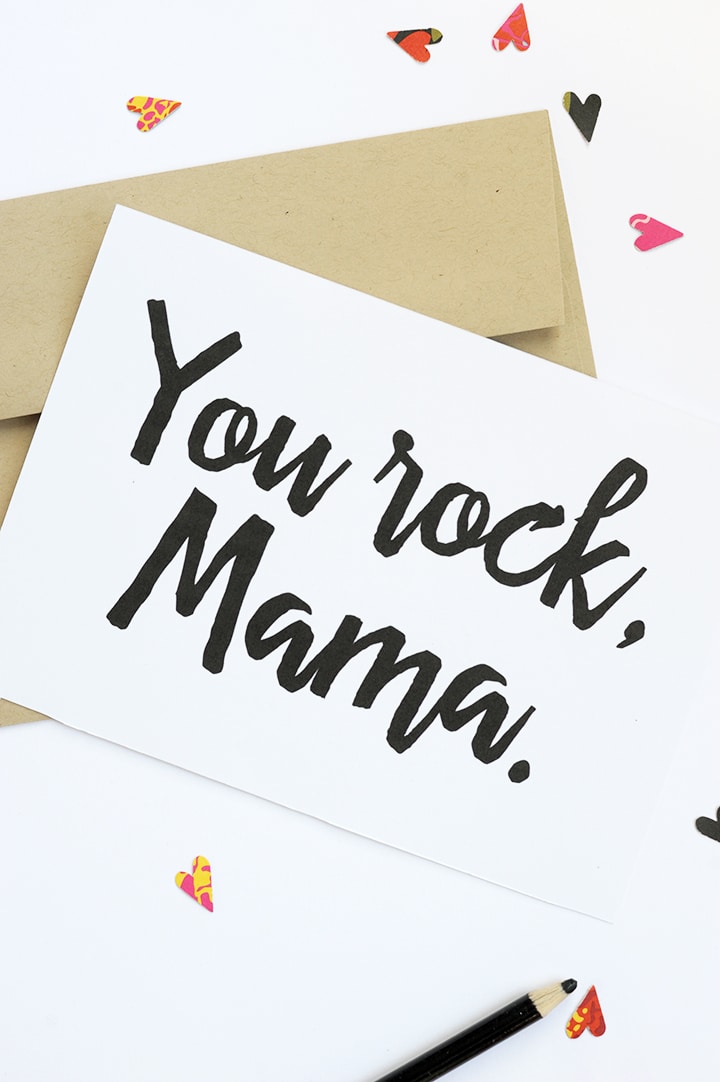 Mother's Day isn't just the day to tell our moms how much we love them, it's also a day to share our admiration for all of our amazing mama friends. We created these printable Mother's Day notecards as a way to say thank you to our girlfriends for being on this amazing ride being mothers together. You can download the free printable, simply print out and write your notes of gratitude.
Our community of mama friends has seen us through the good days full of sunshine, bubbles and perfect naps. But they've also held us up on the days where tantrums, runny noses and no's are par for the course.
They listen, they give advice, and most importantly they know what we're going through. We couldn't do the job of being mom without your support, friends. You know who you are… You rock, mamas.
Read more for the free printable download.
Supplies: white card stock, exacto knife
, ruler, cutting mat
We made both a 4×6 postcard size and 5×7 flat card size for you guys. The 5×7 fits in a standard A7 size envelope.
Instructions:
1. Download the Mother's Day printable postcard, or the Mother's Day printable 5×7 flat card.
2. Print on white cardstock. Use an exacto or scissors to cut along trim marks and write your note, address, stamp it and pop it in the mail.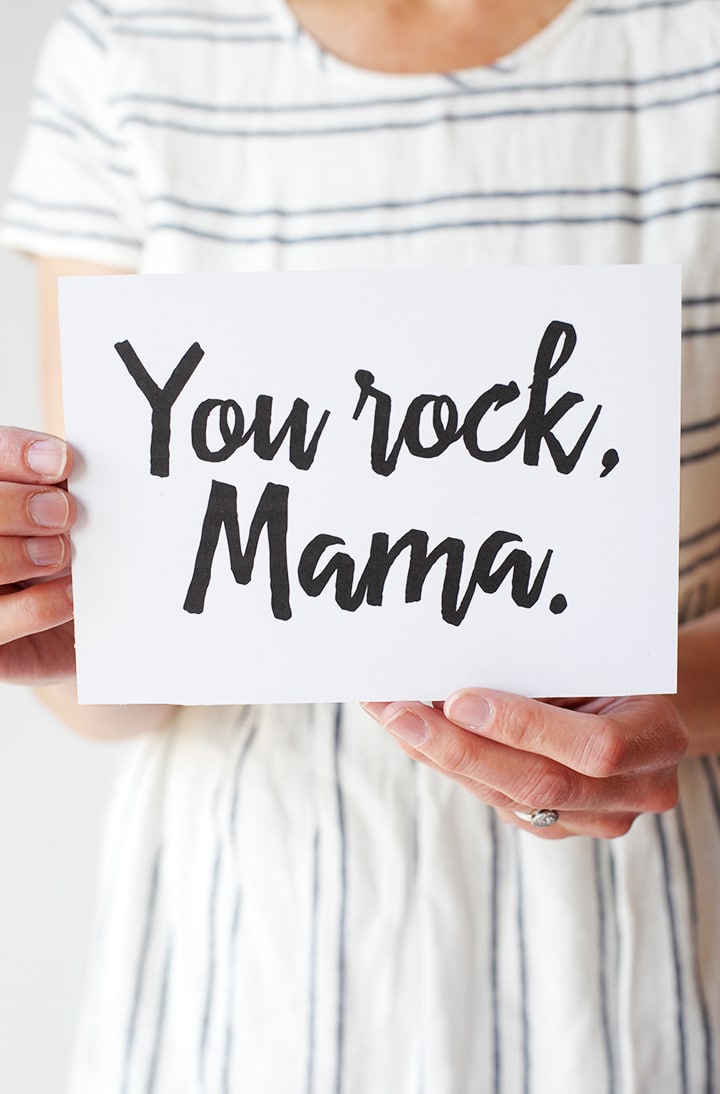 Hope you love these notecards as much as we do! Some of our favorite DIY Mother's Day gift ideas include a kids artwork pillow, DIY tassel necklace, air dry clay jewelry bowls, beaded necklace, and the iron-on tote bag. Have fun spoiling your own mom and all those amazing mama friends!
Photos by Melissa Fenlon/Alex Fenlon. All rights reserved.