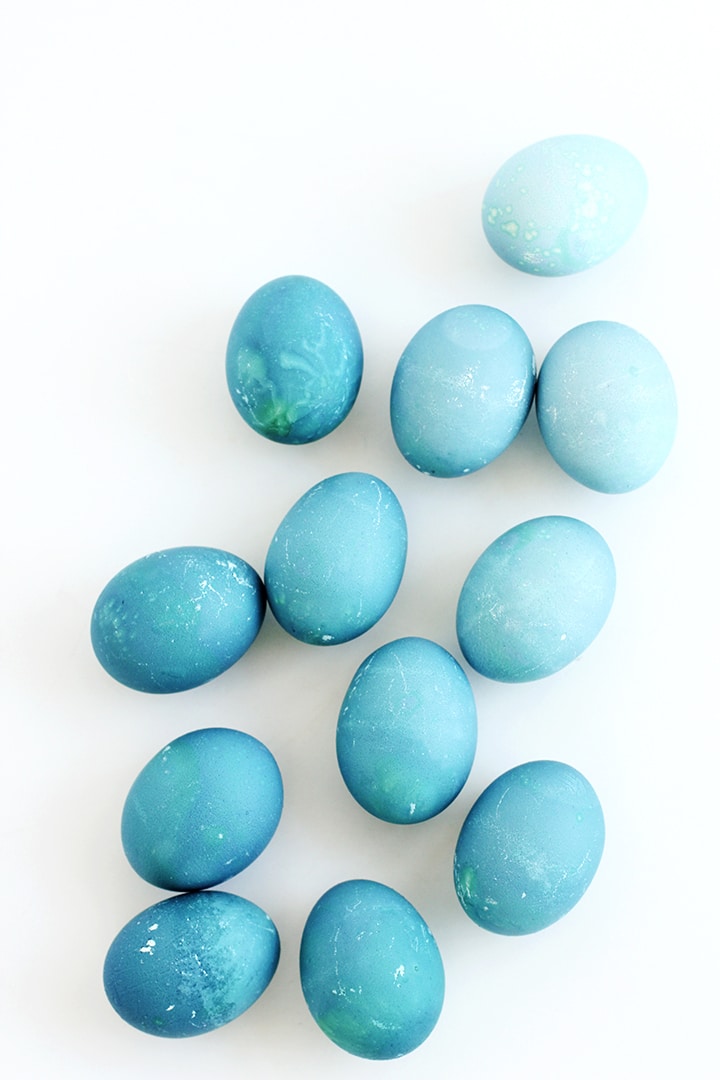 If you have read our blog for the past few years, you might remember that we have a thing for anything blue! And Easter is no exception. Our Marbled Indigo Easter Eggs are a favorite!
This year we wanted to try dyeing eggs blue using something natural. Last summer, Melissa and I experimented with using natural elements to dye fabric. We dyed a tablecloth using turmeric. We wanted to share a similar project for Easter.
We love creating an ombre effect using a single color. We used purple cabbage to create the different shades of blue for our eggs. The purple color of the boiled cabbage turns the eggs into gorgeous shades of blue.  Natural Dye Easter Eggs is a favorite method for Spring.
Read more for the full tutorial for Natural Dye Easter Eggs…
Supplies
One head of purple cabbage (roughly chopped)
Water
White vinegar
Eggs (you can use real or faux craft eggs)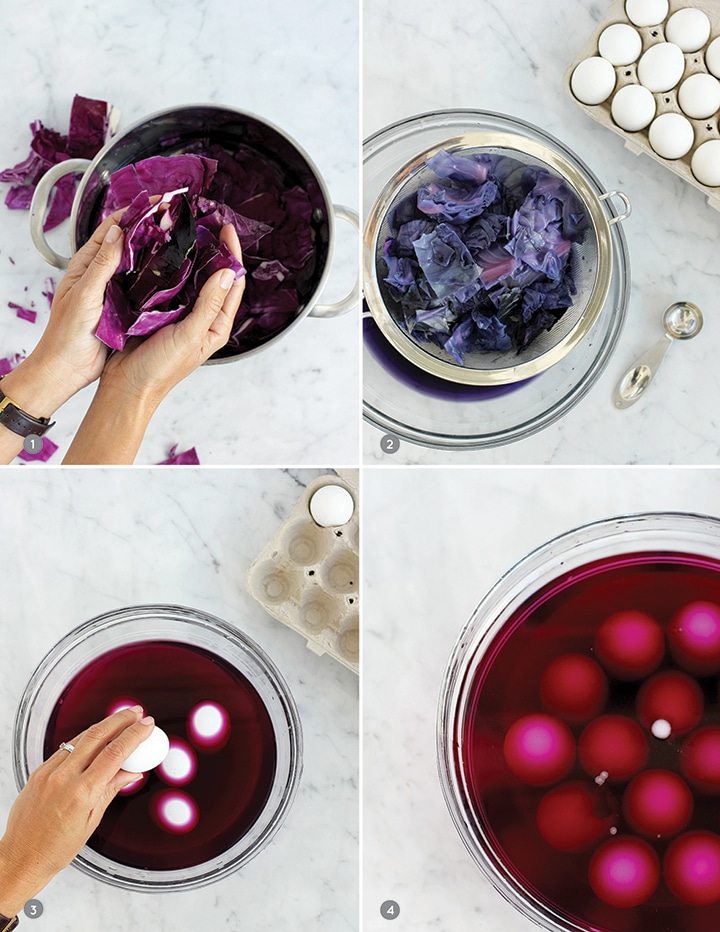 How to make Natural Dye Easter Eggs
Roughly chop cabbage and place in large pot. Add 5 cups of water. Bring to slow boil and let simmer for 45 minutes.
Remove cabbage from pot and let liquid cool. Add 4 tablespoons of white vinegar.
Add hard boiled eggs into bowl/baking dish with liquid. Your dish should be deep enough to have eggs be completely submerged. Make sure and turn the eggs gently during soaking.
For ombre effect, remove two eggs after:

 1 hour
2 hours
3 hours
4 hours
5 hours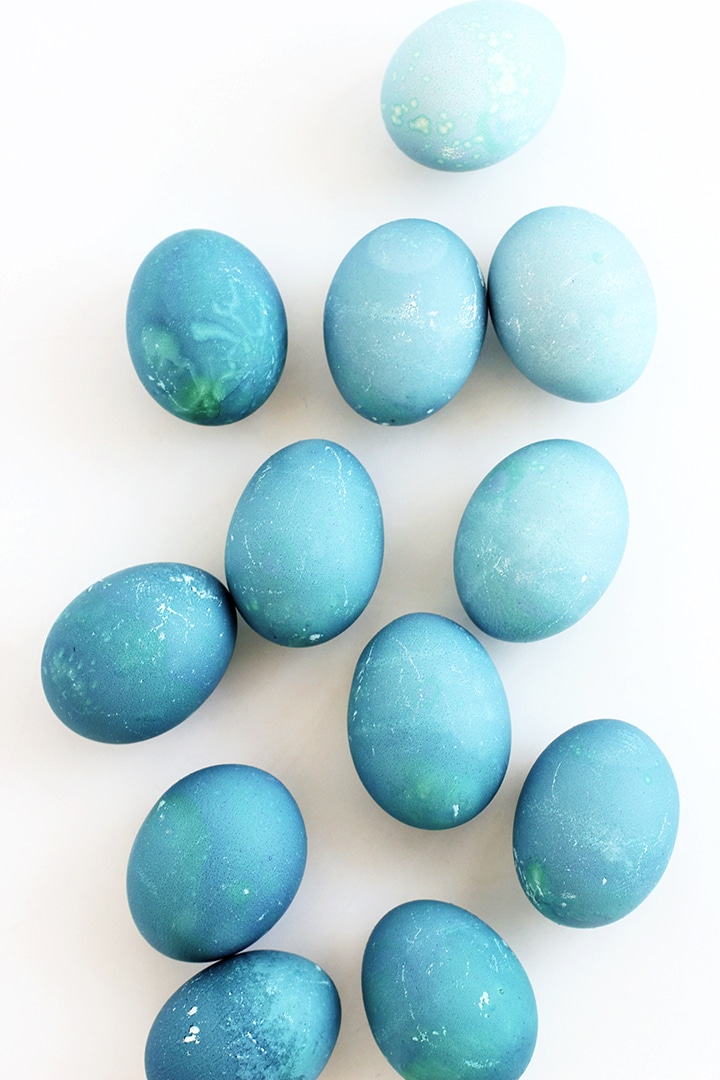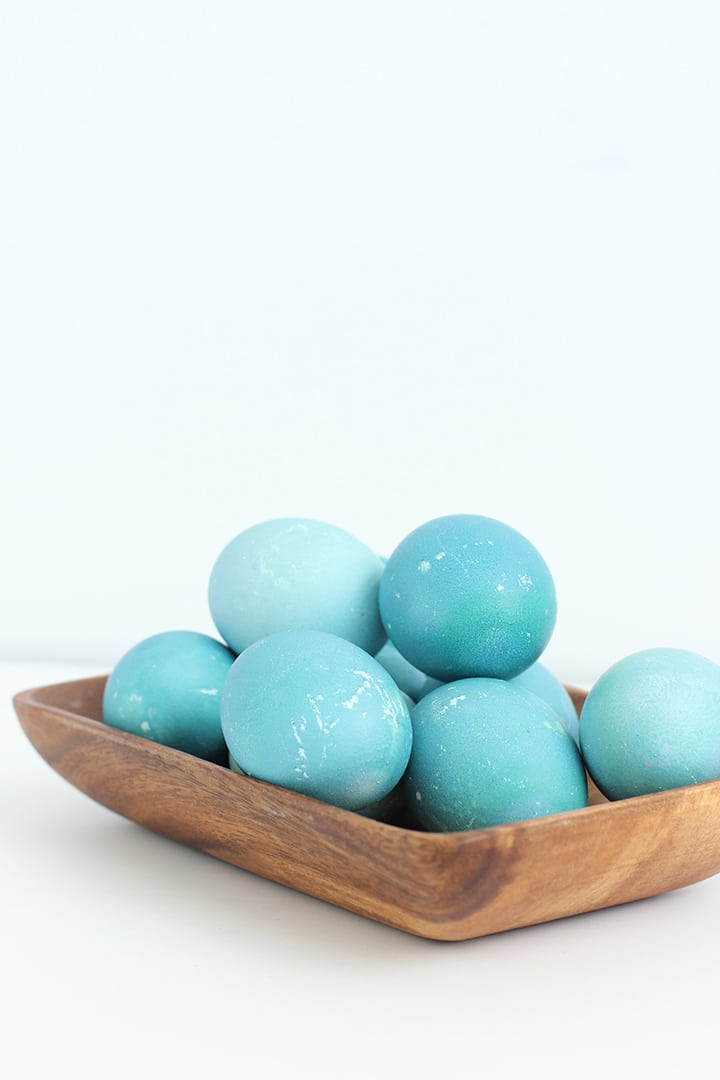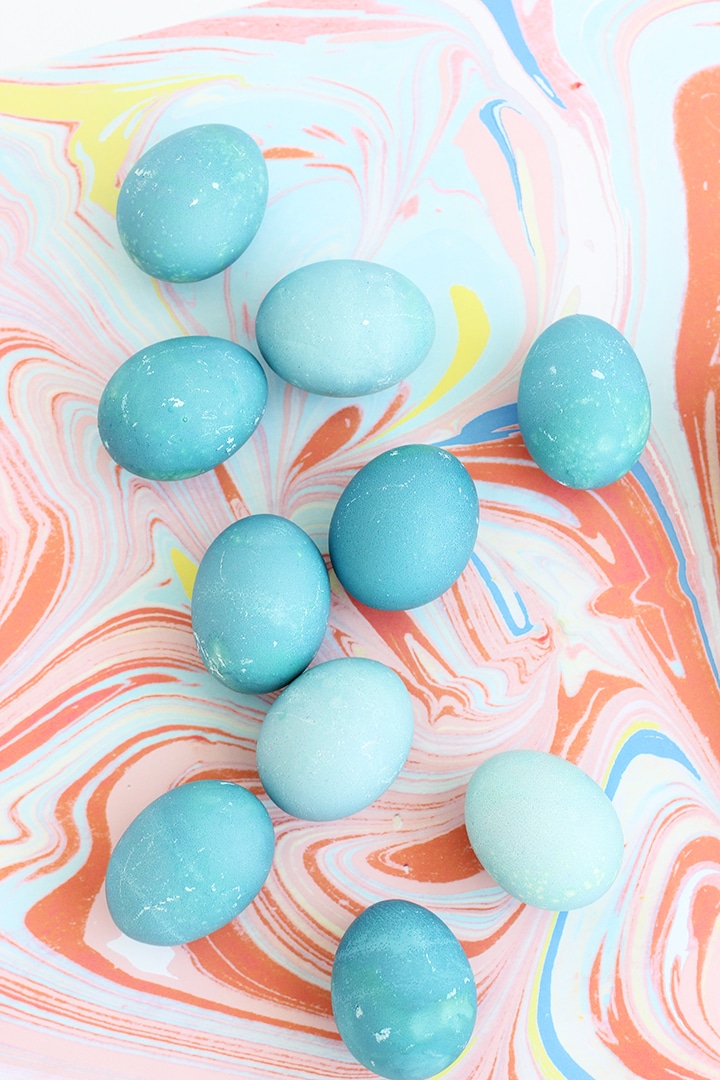 Photos by Sara Albers. all rights reserved.