New Studio Space and Favorite Article Finds
We have some very exciting news…. Alice & Lois Design Studios is moving into a studio space! Sara will be moving into a 360 square foot studio in downtown Indianapolis after Thanksgiving. The space is filled with a wall of large industrial windows, giving it so much natural light!
The studio is in the historic Stutz Building, where the original Stutz car factory and headquarters were from 1911-1919. The building is now used for creative office space for many small businesses.
There is a large number of artists in the Stutz as well. Sara cannot wait to move into the studio next week. The studio will be used for photoshoots, work space and hopefully some workshops in the near future. We are thrilled to partner with Article on the living room area of the studio space.
Read more for our new leather couch that will be loved in the studio. We are also sharing some of our favorite Article Black Friday finds! If you've been eyeing some Article furniture like we have, now's the time to go for it!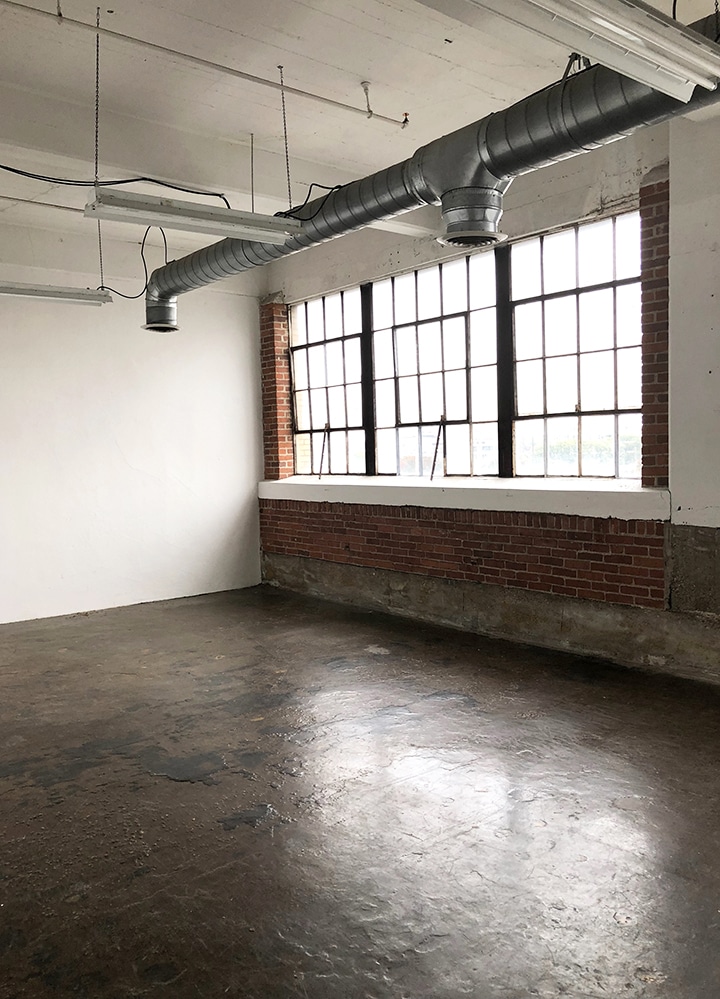 Favorite Article Black Friday Finds
The Article Black Friday sale is in full swing – see some of our favorite pieces at great sale prices…
Belez Yuma Tan Sofa – I cannot wait to be sitting on this gorgeous leather sofa in the studio!
Pender Chair – Wouldn't this look wonderful with the Belez leather couch in the studio?
Culla nightstand – a midcentury walnut beauty.
Trina Walnut Dining Table – this glass and walnut dining table is perfection.
Oscar Black Cabinet – the perfect piece for any office or dining room.
Stilt floor lamp – this lamp is modern and can go into any space with the wood and black combo.
Beam Brass Table lamp – this would be perfect on my desk.
Burrard leather chair – this deep accent chair would look amazing in any living room.
Madera Sideboard – how beautiful is this wood sideboard?! Thinking of this for the studio or for my home.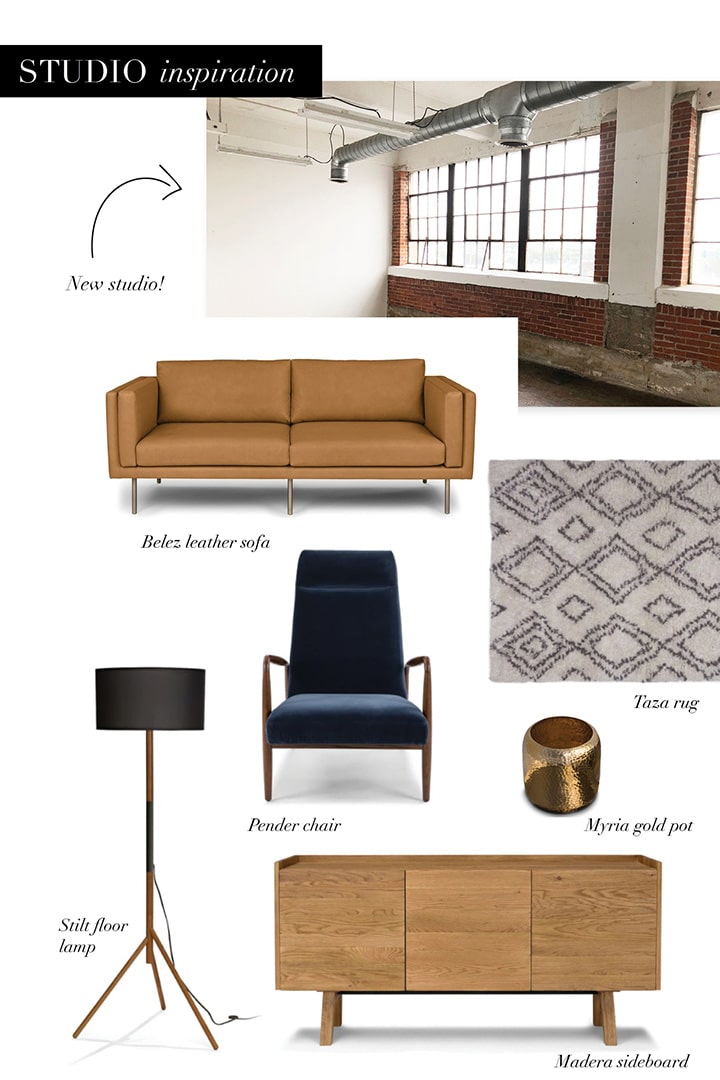 Our idea for the studio space is to have a "workshop" area, where we create and shoot blog projects and also have the opportunity to host workshops in the space. It's important to also have a living room zone where we can relax between shoots, have meetings with other creatives and give ourselves time to brainstorm. The Belez leather sofa will anchor the room. Hoping to have a rug that will give some soft texture to the space and lighten up the floor, like the Taza rug.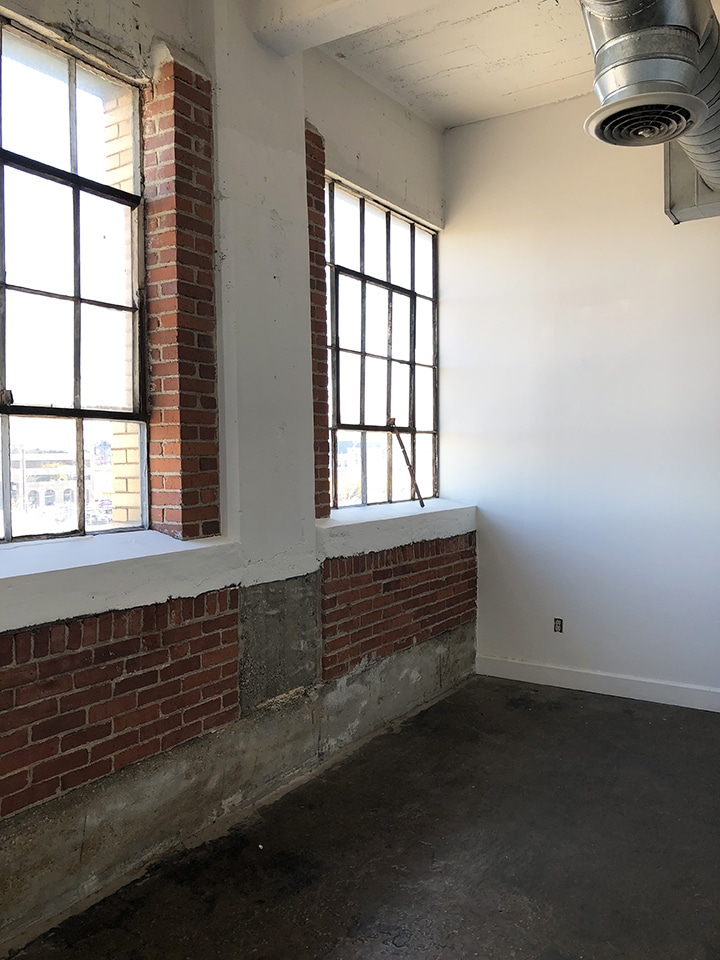 Hope you follow along as I set up the studio… It will be a process for sure! Check out my Studio Pinterest board as well for some of my office inspiration. – Sara