Night Cereal: Savory Quinoa Recipe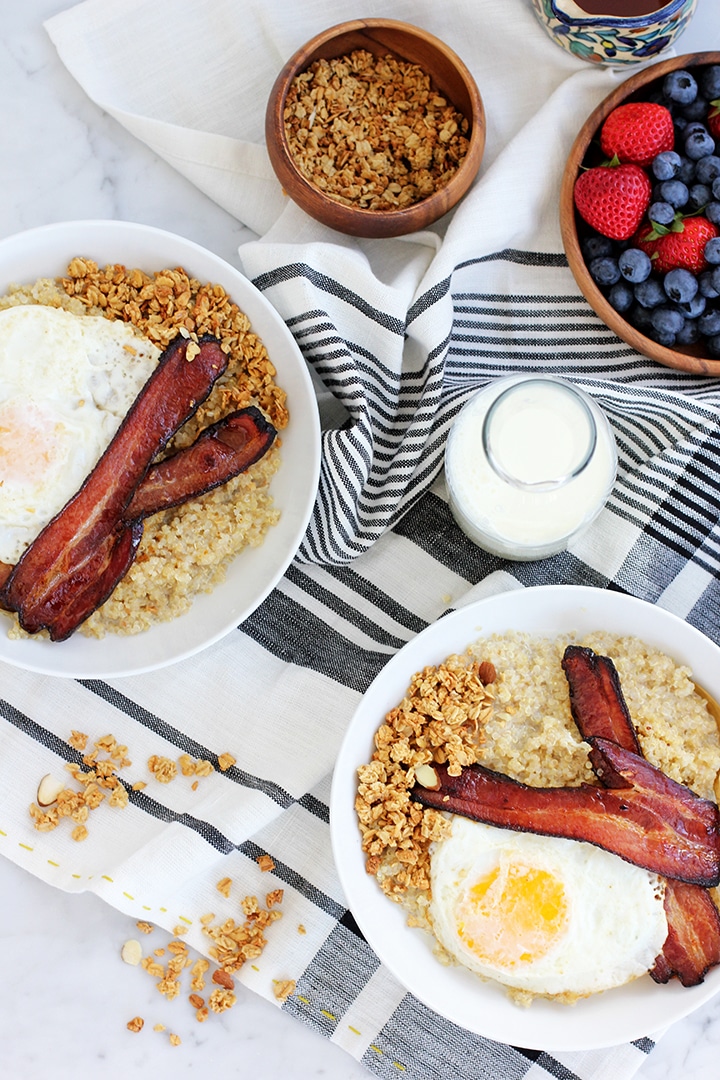 We are always up for a challenge! So when our friends at got milk challenged us to come up with a night time twist to a good ol' bowl of cereal we knew we wanted to create something that could be savory and filling – perfect for our family favorite, "breakfast for dinner!" We make a yummy healthy quinoa breakfast bowl and love it in the morning. It is similar to a tasty oatmeal. We wanted to make our "night cereal" challenge into a protein packed and savory dish to play on the quinoa breakfast bowl. But of course had to add a touch of maple syrup to add a little bit of sweet.
This is a delicious and nutritious dinner option for the family. It is a fun and interactive recipe to make with the kids. We like to set up a fixings bar to have the kids create their own Savory Quinoa Bowl – eggs, bacon, granola, nuts, cinnamon and maple syrup. This is such a great one bowl meal, and you can get some sweetness in one bite and in the next go for a bacon and egg combo!
Read more for our recipe…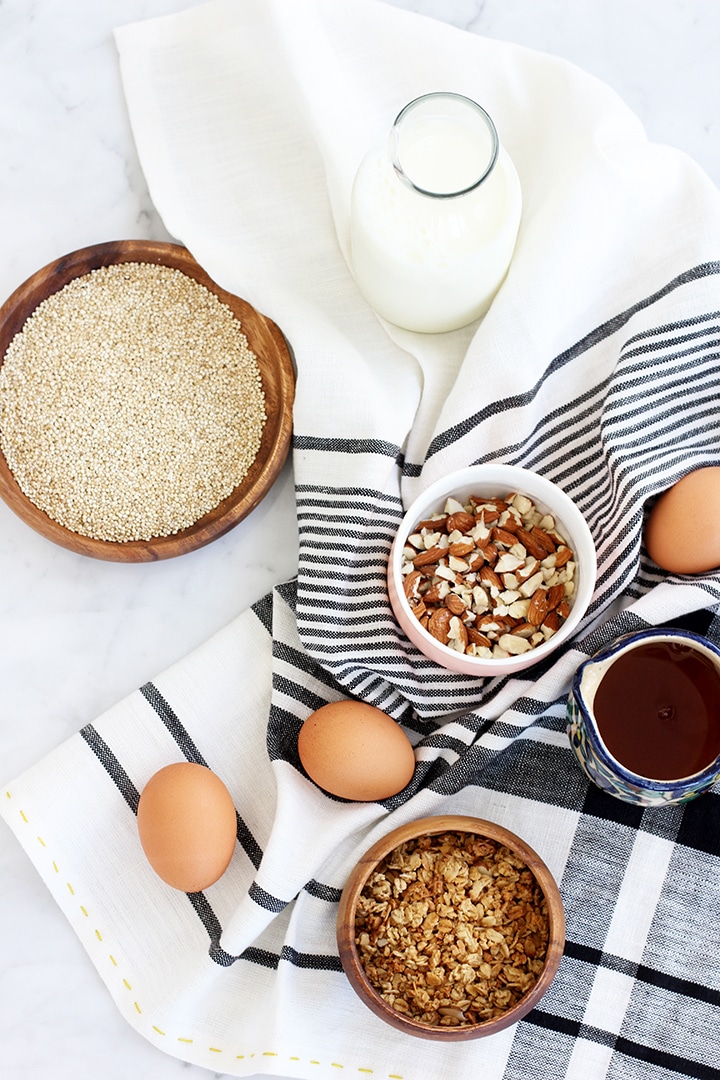 Ingredients
1 cup Quinoa
1 1/2 – 2 cups milk (or water)
Fixings:
bacon
eggs
granola
nuts
syrup
cinnamon
Instructions
Rinse quinoa in cold water (in a mesh strainer). Bring milk to a simmer, add quinoa. Cover and simmer on very low heat for 15 minutes. While quinoa is cooking you can fry eggs and cook bacon. When quinoa is ready, scoop quinoa in shallow bowls. Place a fried egg and bacon on top of quinoa. Now let the family choose the rest of their toppings! Granola and nuts for crunch, maple syrup and cinnamon for sweetness. Then pour a little bit more milk to the quinoa to add some extra creaminess to the bowl!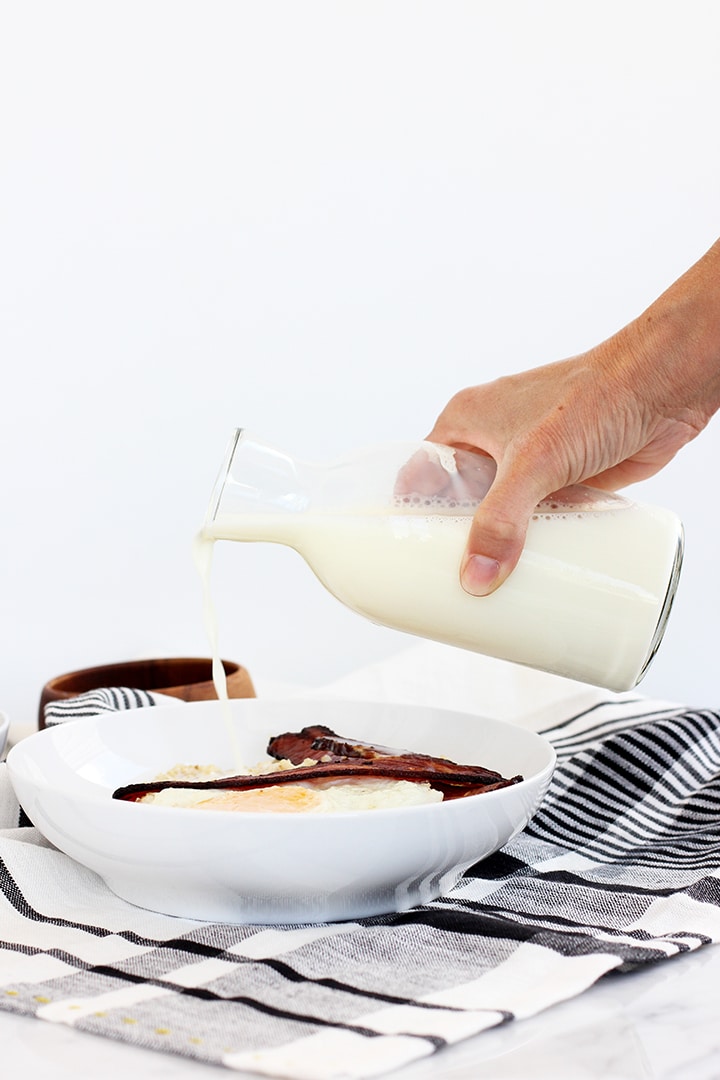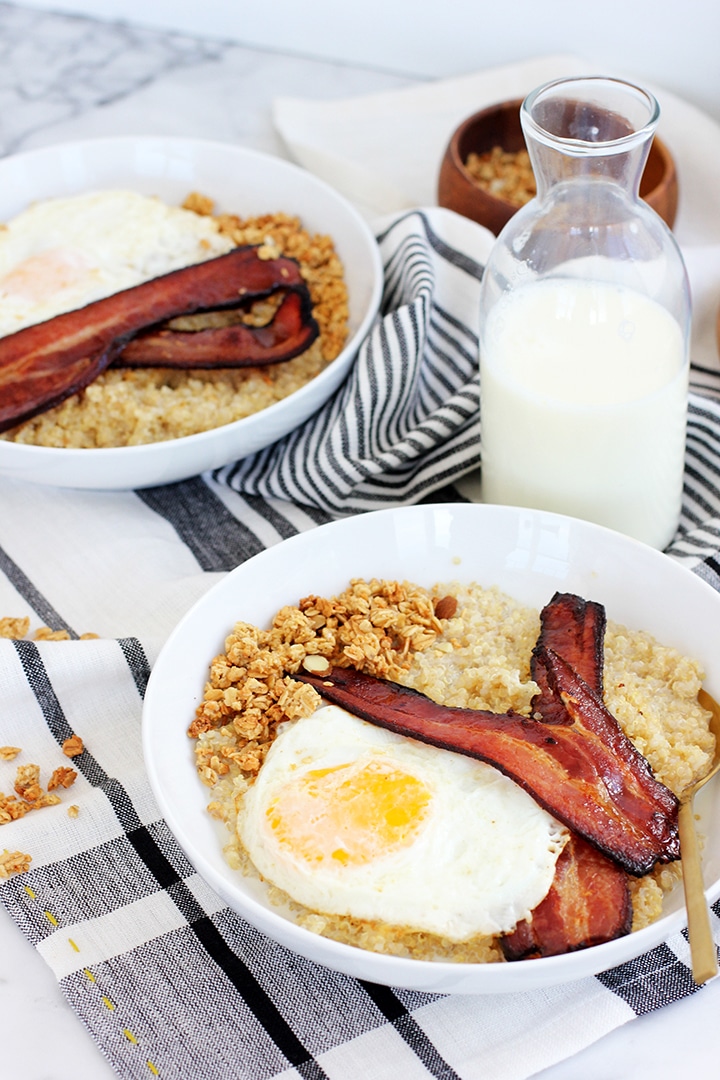 This post was sponsored by got milk? Food Loves Milk. Thank you for supporting the brands that support Alice & Lois.