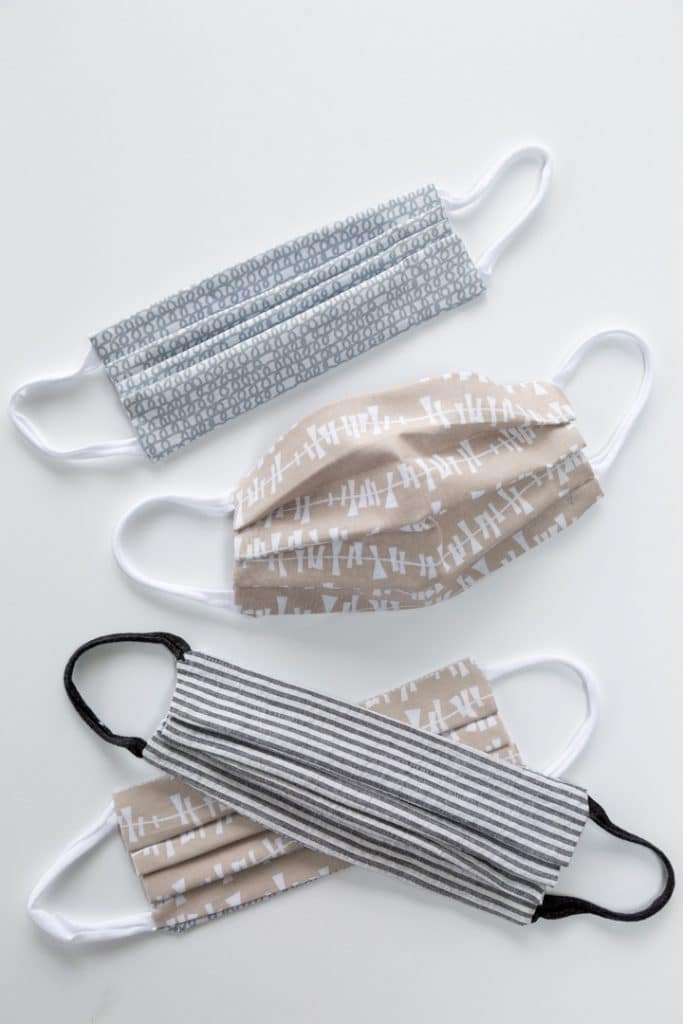 Last week we shared a post about how to make cloth masks using a sewing machine. Well, it turns out you can make the very same mask without needing a sewing machine or sewing at all! Fusible hemming tape is the secret supply in this No-Sew Cloth Face Mask! You can find the full step by step tutorial over on Hunker.com. It is our latest DIY project for hunker home. Make sure and check it out!
How to make a No-Sew Cloth Face Mask
This face mask uses the pleated method, using two pieces of woven cotton fabric. Now instead of using 1/4 inch elastic which is nearly impossible to find online right now, you can use skinny pieces of cotton t-shirt (jersey) material. I love how resourceful everyone is becoming during this time.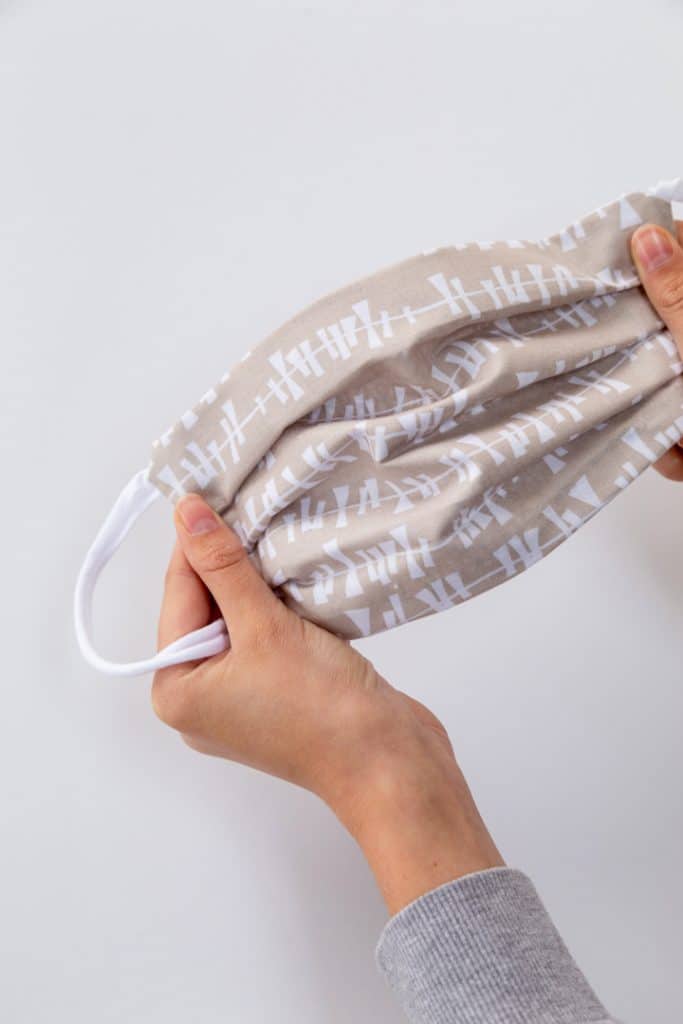 What is fusible hemming tape?
Fusible hemming tape is an iron-on adhesive tape that permanently bonds two pieces of fabric. You can order off amazon or get at any fabric store. You simply place in between fabric in place of sewing the fabrics together.
I had a reader email me to let me know that she was a nurse and had made our Women's Fabric Headband in the past. She added some buttons to the sides of the headband so that the nurses could attach their mask's elastic to the buttons instead of their ears!
Note: You can find information from the CDC about how to wear, wash, use cloth face masks HERE.