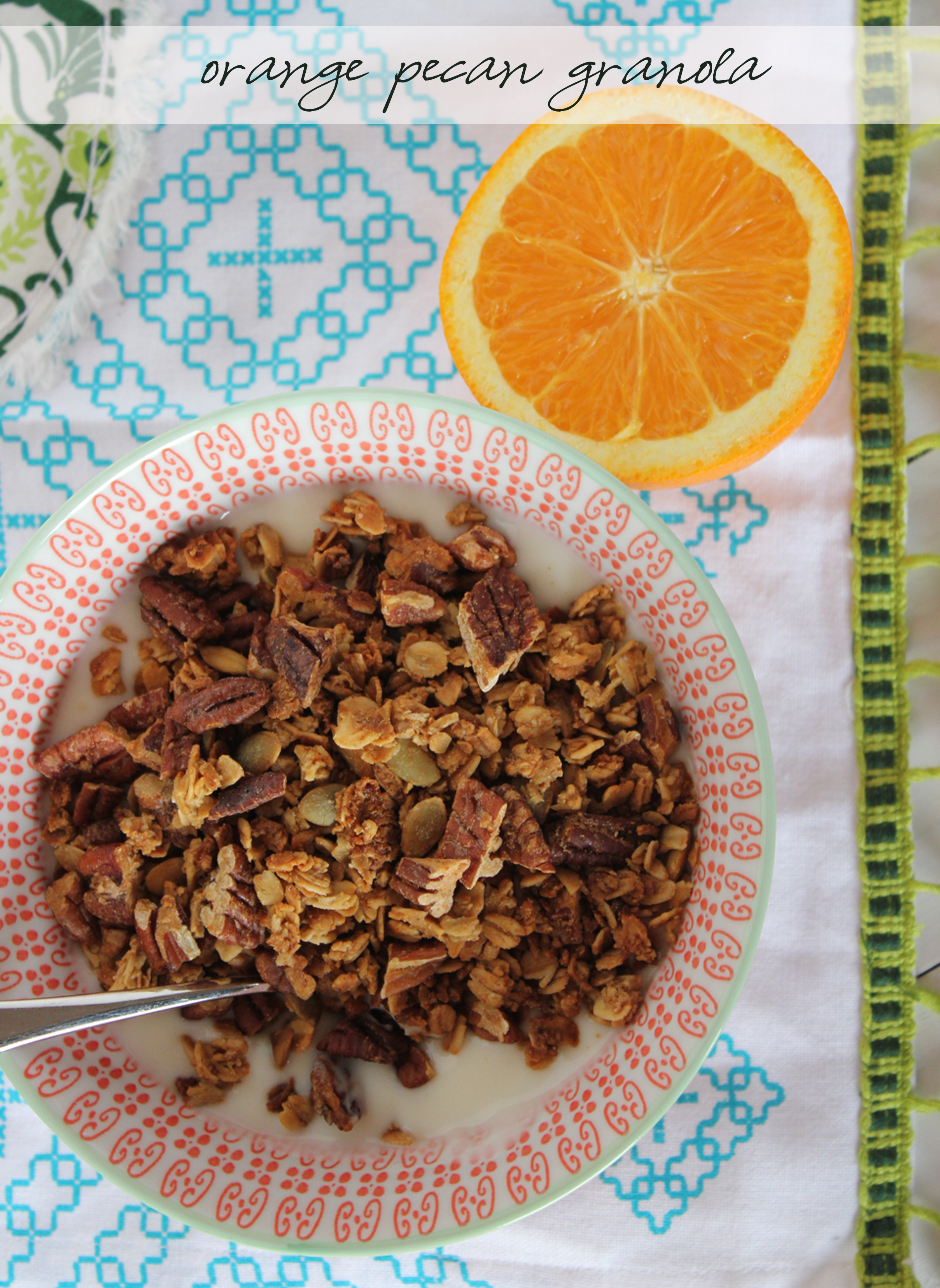 Five years ago, our dear friend Emily sent us some of this homemade granola. She's one of our most favorite people on this planet, so it was no surprise that this granola became an all time favorite for our families. It's simple to make and simple to share. But beware, your friends will be asking for the recipe as soon as they try it because it really is the best granola recipe. See the recipe after the jump.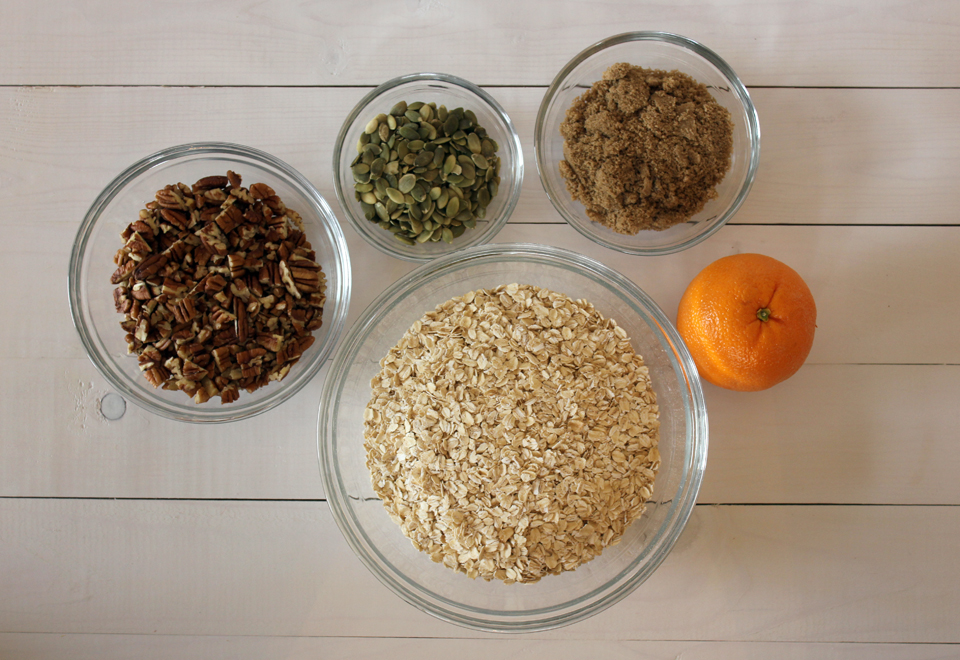 Orange Pecan Granola Recipe
Mix together:
4 1/2 cups old fashioned oats
1 1/2 cups coursely chopped pecans
1/2 cup shelled raw unsalted pumpkin seeds
1/2 cup firmly packed brown sugar
zest of one orange
Whisk together:
1/2 cup canola oil (I use 1/4 cup melted coconut oil and 1/4 canola oil)
1/4 cup maple syrup
1/2 cup water
–Pour oil mixture over dry mixture and combine.
–Bake at 325 degrees for 25 minutes on 12×17 rimmed baking sheet (or use two 9×13 pans)
–Stir and bake for another 30 minutes or until golden brown
–Cool and add dried fruit of your choice