Turn some basic end tables into an Outdoor Bar Table Ikea Hack!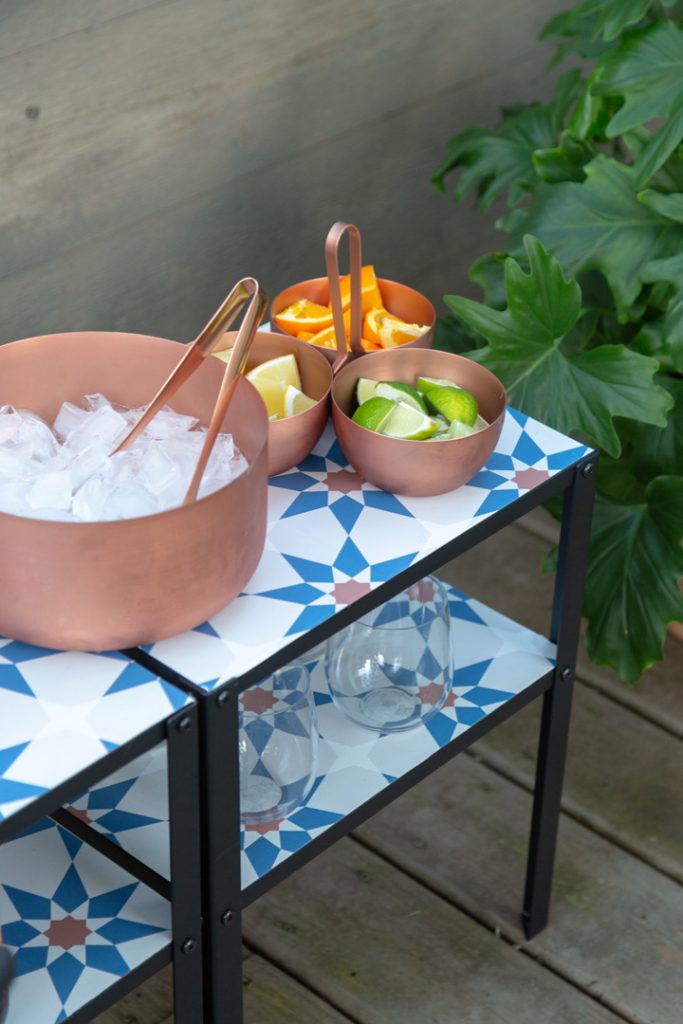 You guys know that we love a good Ikea Hack, right?! Well today we have a super simple one to share. A little removable wallpaper and two nightstands will do the trick for this hack!
What you need to make the Outdoor Bar Table
What makes this project so great is you only need a few things to out this bar table together. We used two KNARREVIK nightstands and a tile patterned removable peel and stick wallpaper.
How to treat metal for outdoor use
Rustoleum makes a "stops rust" spray paint that we used in a clear enamel. This will help coat the metal to stop it from rusting. It will also protect the wallpaper as well.
You can find the full tutorial over at hunker.com. Make sure and check out some of our other DIY projects over there as well!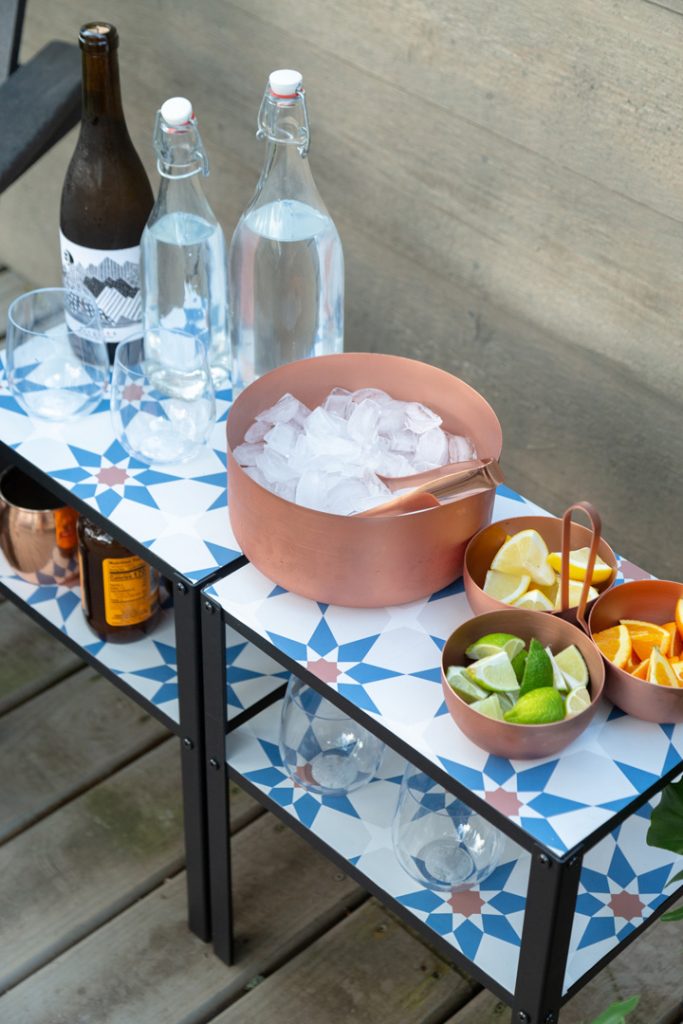 What you need to set up small outdoor bar
This Ikea Hack outdoor bar is simple to make and can be simple to set up. Here are a few things that are perfect for the table bar: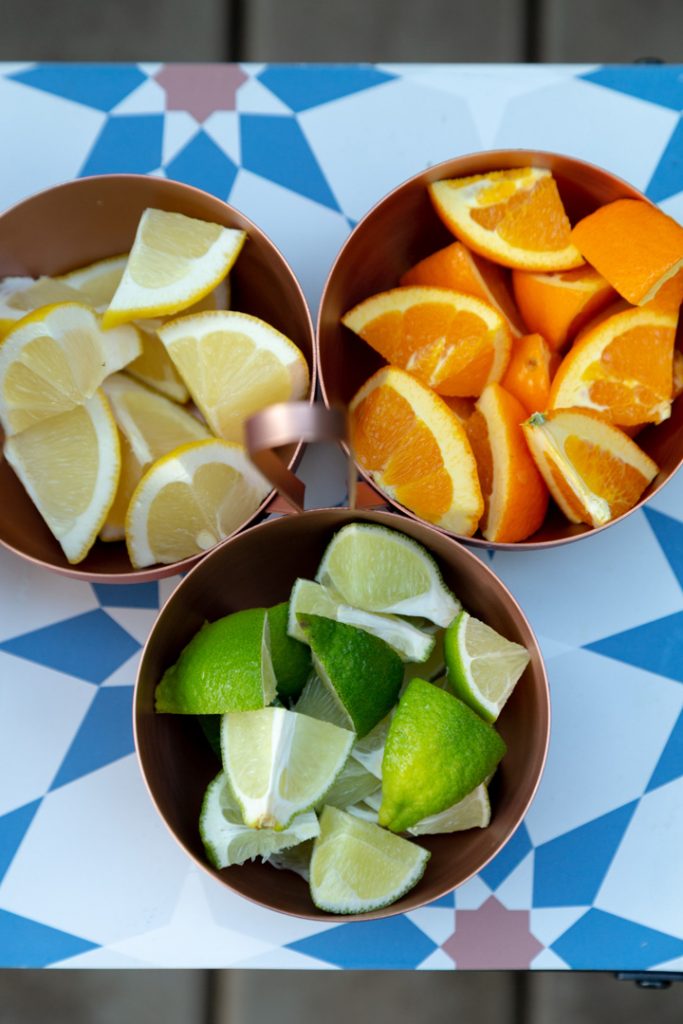 Summer cocktail ideas