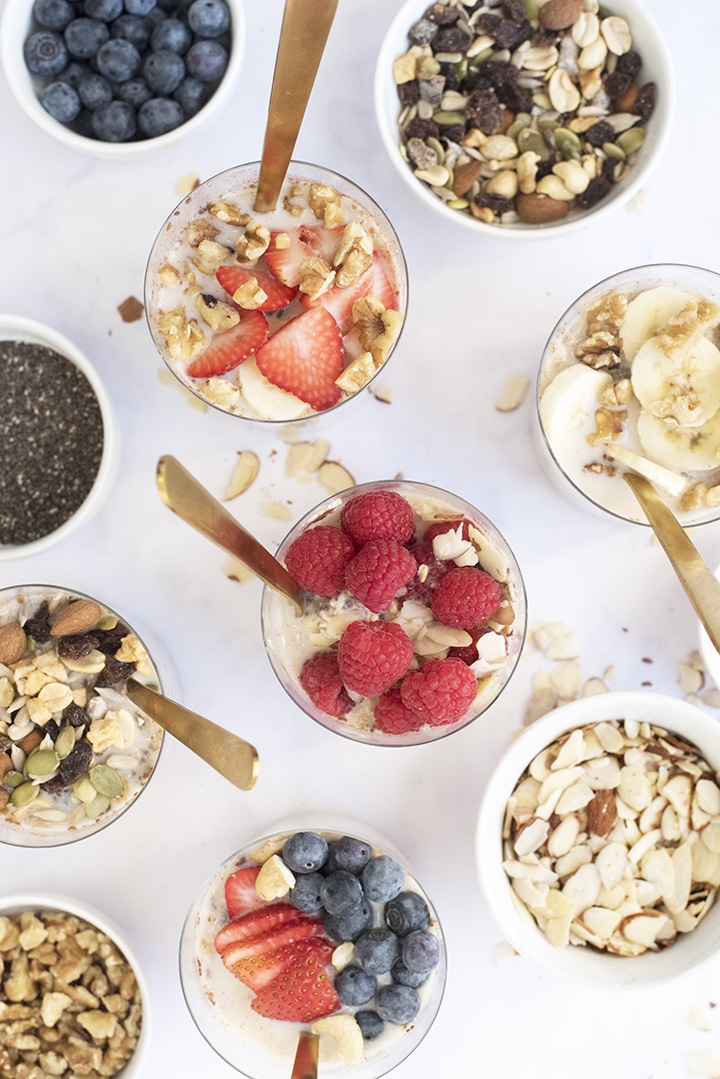 This is a sponsored conversation written by me on behalf of Target. The opinions and text are all mine.
Many mornings, I find myself asking what I should make for breakfast? I try my hardest to start the day with something that's going to give me energy, a bit of protein and without extra sugar. But trying to find the perfect quick breakfast can be a challenge, especially in our busy household.
Friends have been singing the praises of Overnight Oats for quite some time, but I just hadn't made them yet. Well, now I'm an Overnight Oats believer! They are so easy to whip up on a Sunday night, put in the fridge and you're ready to go for the week.
We teamed up with So Delicious Dairy Free to share our favorite Overnight Oats Recipe. It's an easy dairy-free breakfast that you can make ahead and stock in the fridge. And now that you can find So Delicious Dairy Free premium almondmilks at Target, it's so easy to grab all the ingredients and go!
Read more for the recipe…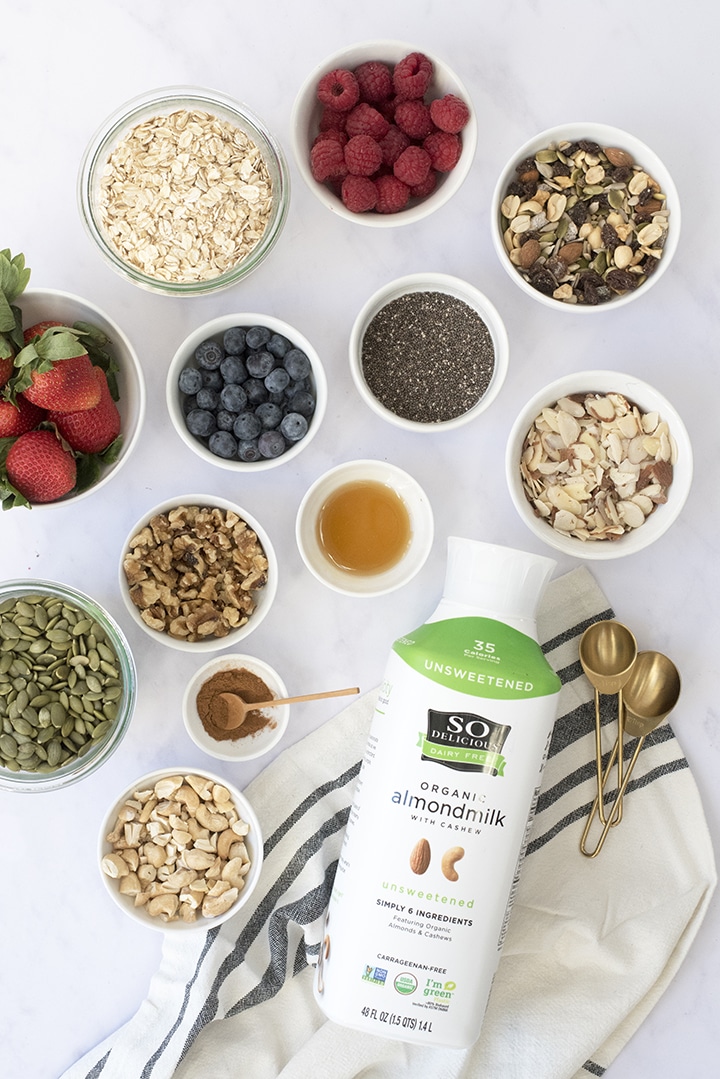 Overnight Oats
½ cup old-fashioned rolled oats
1 Tablespoon chia seeds
1 cup unsweetened So Delicious Dairy Free Organic Almondmilk
¼ teaspoon cinnamon
2 teaspoons maple syrup
Toppings Ideas:
Strawberries
Blueberries
Raspberries
Pumpkin seeds
Sliced almonds
Trail mix
Shredded coconut
Walnuts
Cashews
Mix together oats, chia seeds, cinnamon, maple syrup and So Delicious Dairy Free Almondmilk in individual glasses or jars. Stir until combined.
Cover and put in refrigerator overnight.
Uncover in the morning and top with your favorite toppings. See above list for ideas.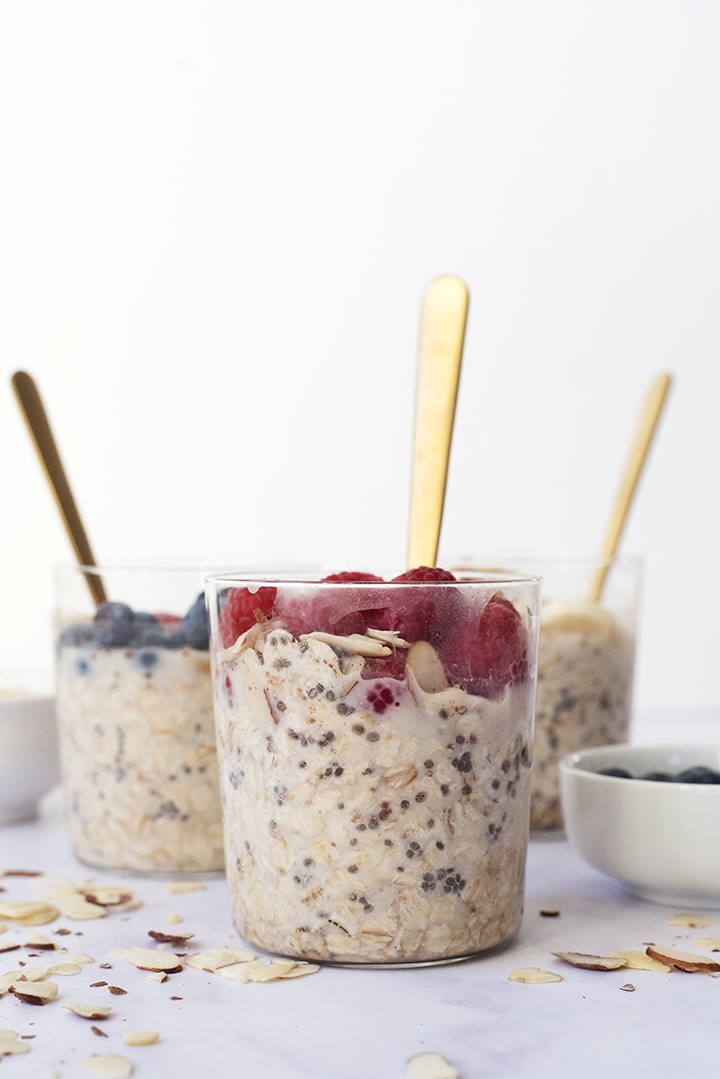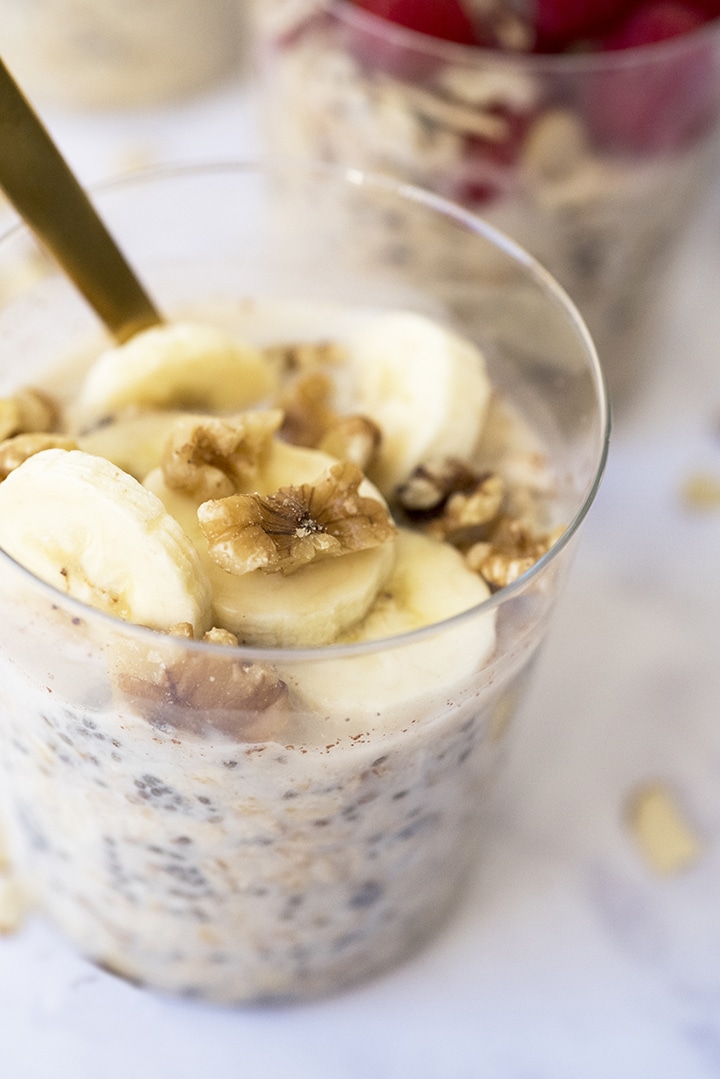 Some of my favorite topping combos include:
Slices of banana and walnuts
Raspberries, sliced almonds and pumpkin seeds
Slices of strawberries, blueberries and sliced almonds
Trail mix and shredded coconut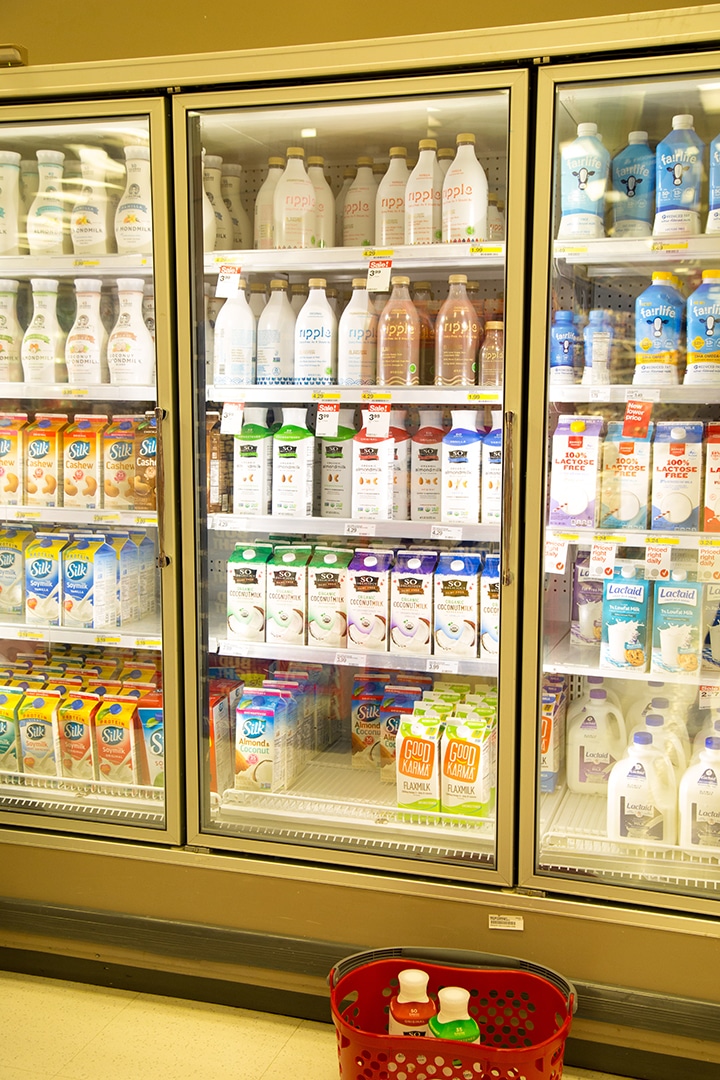 When you're running your errands and stop by Target, grab all your ingredients, including the So Delicious Dairy Free Organic Almondmilk. We love this almondmilk because it's simple – only 7 ingredients or less. And we love the addition of cashews in the almondmilk, makes it even creamier! Their almond milks are USDA certified Organic, Non-GMO project verified, and certified Vegan. There are no artificial flavors, sweeteners, or preservatives, and each flavor is gluten-free, soy-free, carrageenan-free, and dairy-free – all in a plant-based recyclable bottle.
There's a Cartwheel promotion on So Delicious Dairy Free almondmilk available from February 18, 2018-March 17, 2018.