Painted Glass Storage Jars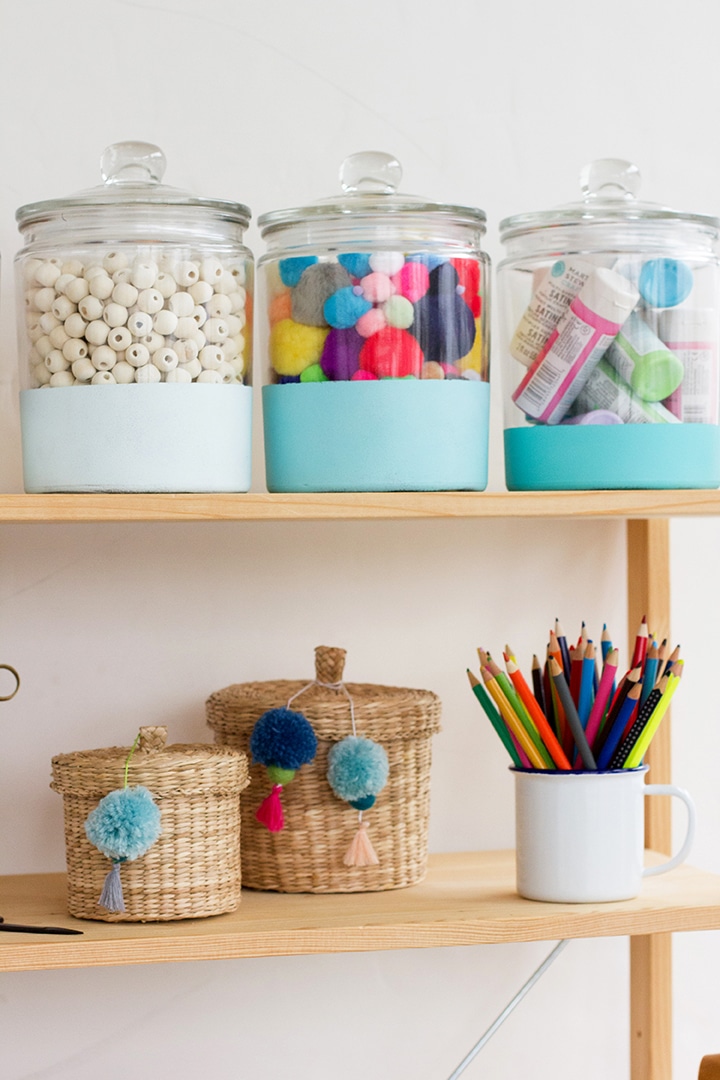 I seem to go into nesting mode in January. I want to clear through every closet and organize every single drawer. If you are anything like me, I love good-looking storage containers – baskets, jars,and bins. This seems to make the cleaning and organizing so much better. My home studio has been in need of some major organizing and purging. So, as always I just had to make something!
You might remember the no-sew rope basket I made a while back. It is a go-to basket for my fabric stash. Today I'm sharing a DIY project I made for Oriental Trading with their glass jars. I added paint in a blue mono-chromatic look. I love how they turned out. The jars are holding my stash of twine and ribbons, washi tape, wood beads and more! Head over to Oriental Trading's blog for the full tutorial.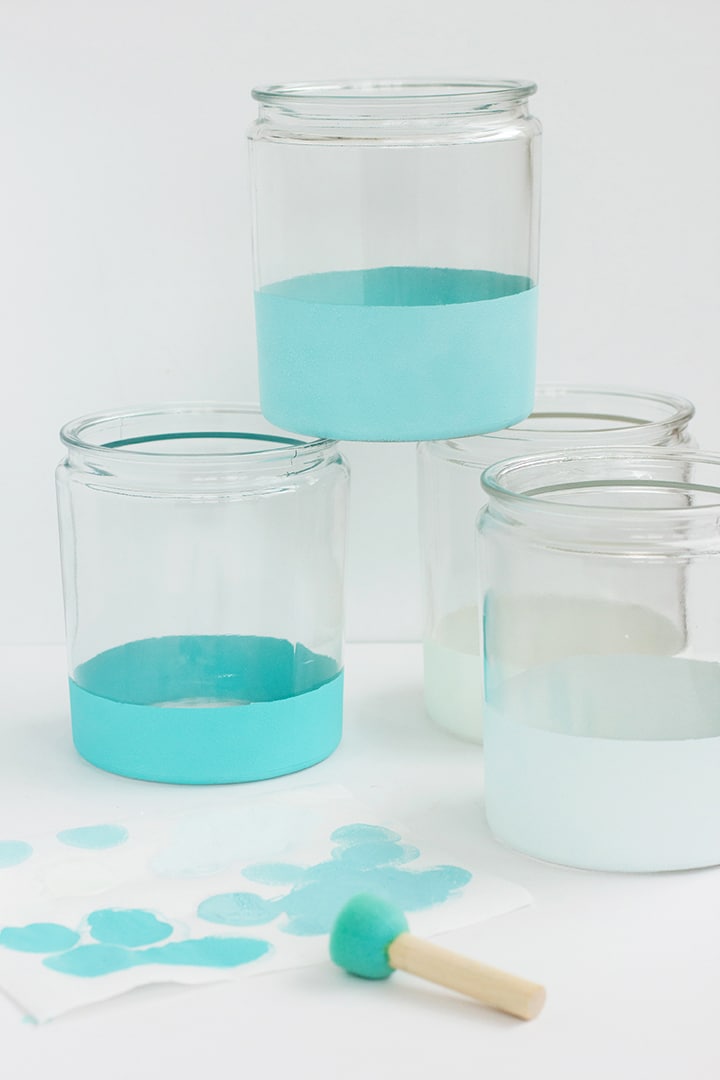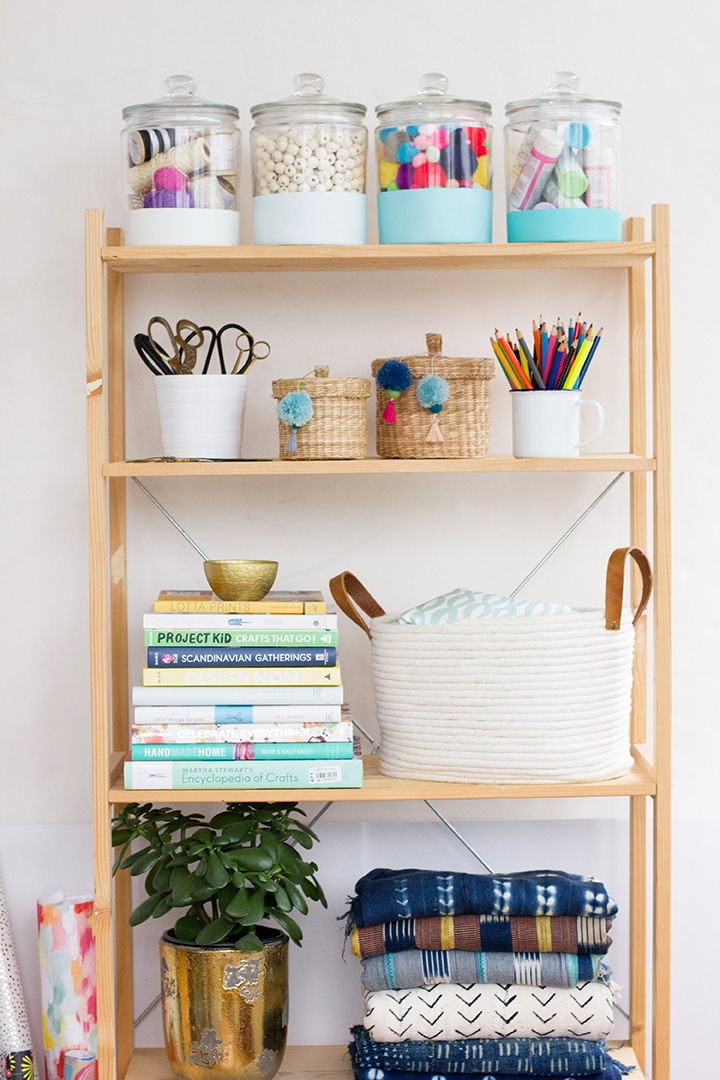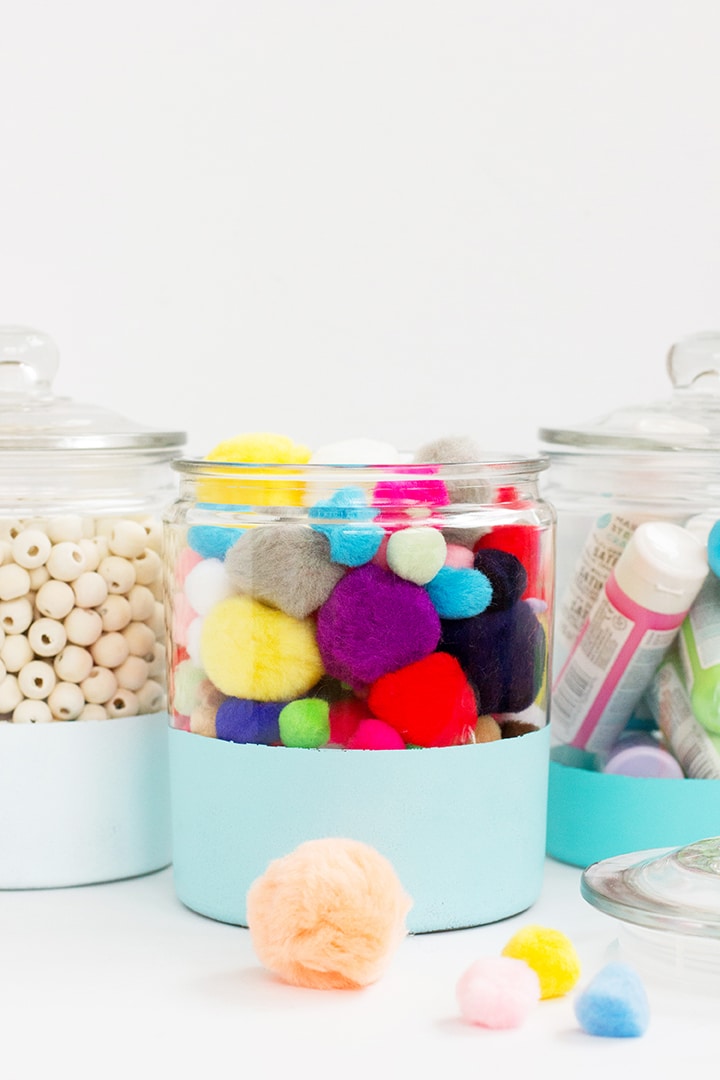 Photos by Sara Albers.