Passing Along Kindness with Cookies & Milk
This post has been sponsored by Milk Life. All thoughts and opinions are my own.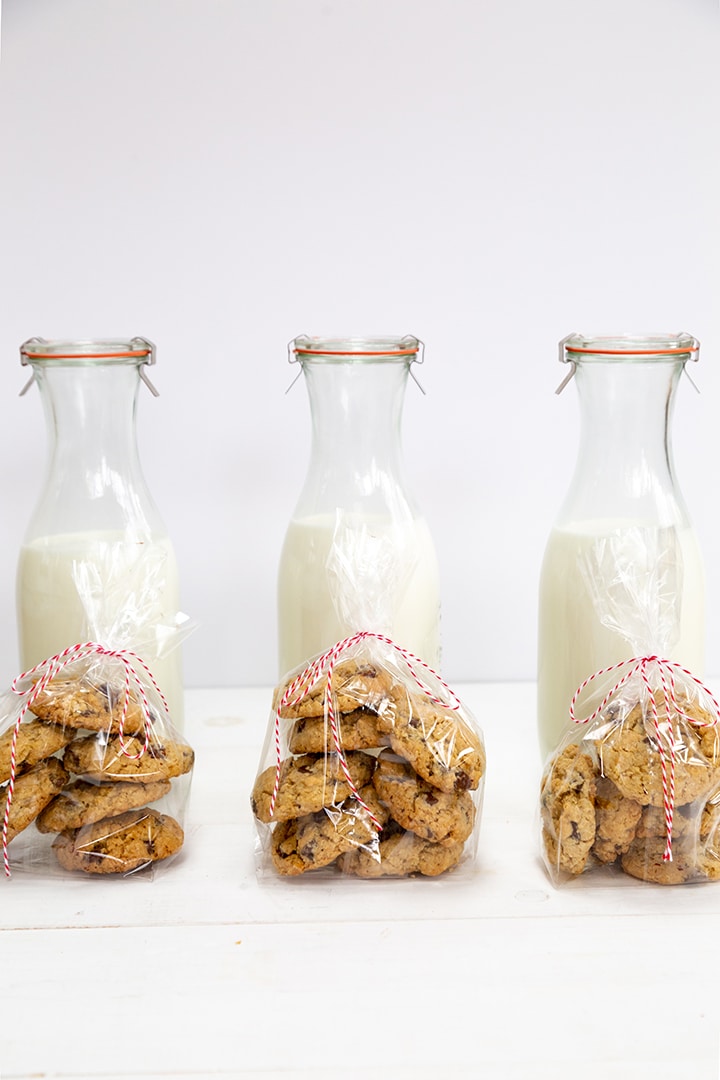 Sometimes something unexpected is the greatest gift of all, don't you think? Unexpected kindness goes such a long way. Today, I am going to share a story of unexpected kindness that our grandparents passed along to us. Our grandparents (Alice & Dow) lived in Ohio. While in their 80's, they would make homemade cookies and drop them off at their local fire station. Every single week. They became friends with the firemen and firewomen. It was my grandparents' way of showing appreciation and admiration for the fire department. My grandparents practiced and passed along a true random act of kindness. Our grandfather, who we called Pop Pop, continued this tradition for many years after our grandmother passed away.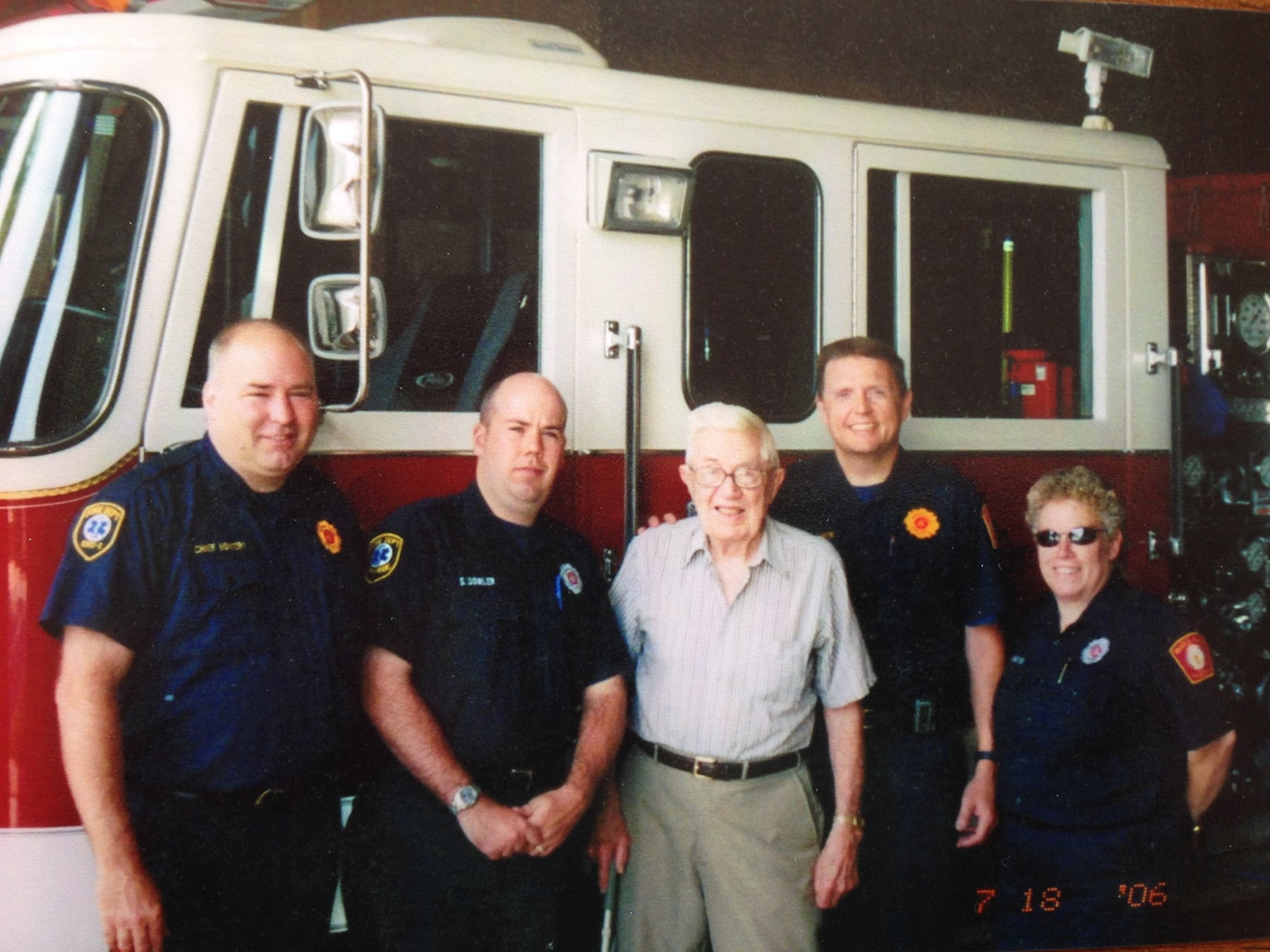 We are practicing our grandparents' kindness this month. We have partnered with our friends at Milk Life to share our favorite Oatmeal Chocolate Chip Cookie recipe and their wonderful campaign, #PassTheFeeling with #MilkLife. This campaign is about creating special moments with friends and family and sharing in the spirit of the season. And what better time to pass along something that everyone could use a bit more of: the feeling of comfort, togetherness, and wellbeing? The feeling of milk. Make it easy on yourself this holiday season and add it right in with your other grocery must-haves on Instacart. Click below to get started!

These are the moments that matter, right? Spending time as a family making cookies. Packaging them up and pouring milk into bottles. Wrapping it all with ribbon and heading out to your community to drop off the goodies and milk to your local fire station. What a nice surprise – a random act of kindness passed down.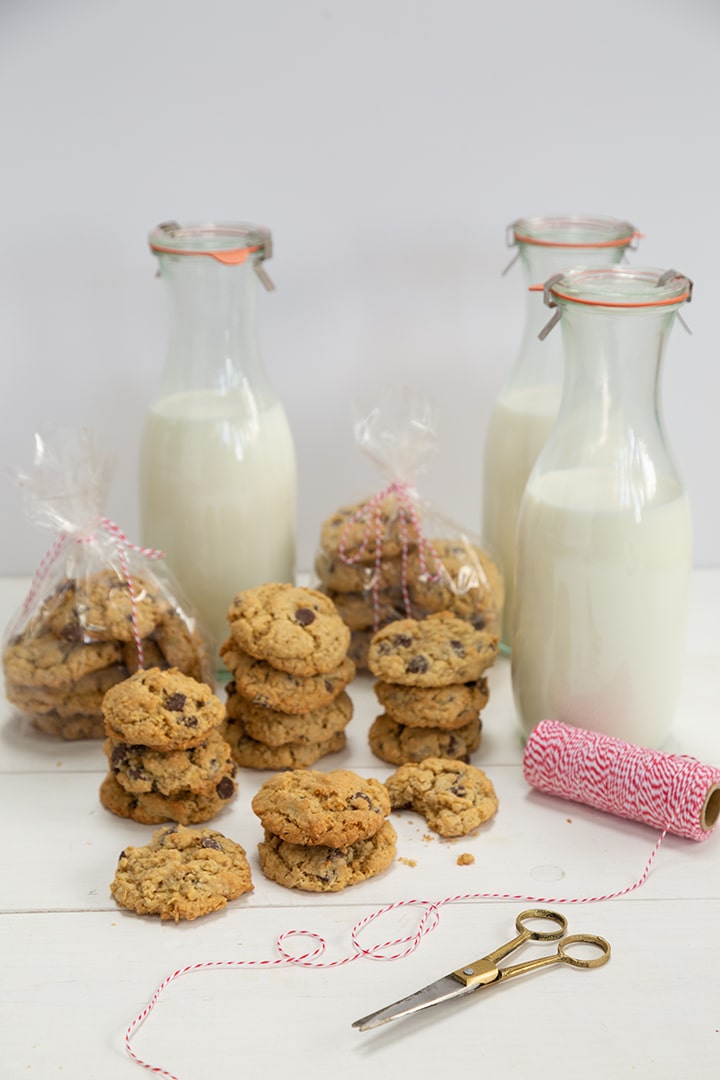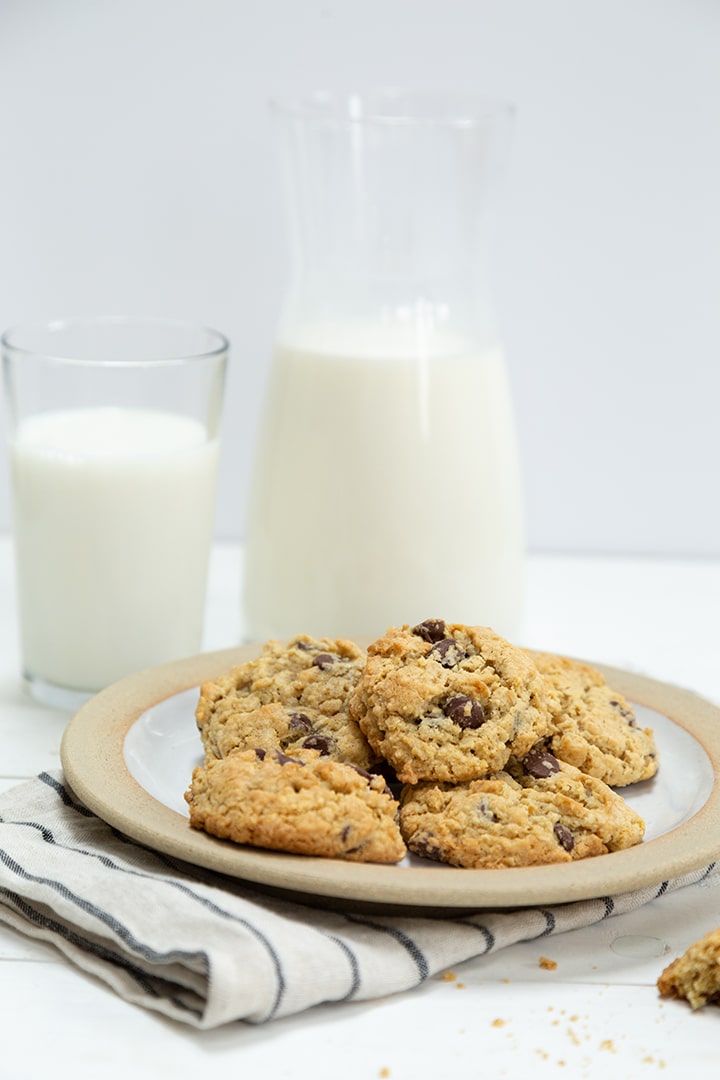 These Oatmeal Chocolate Chip Cookies are a family favorite. We like to think the secret is blending the oatmeal. It gives the cookie a perfect texture. This recipe makes about 48 cookies.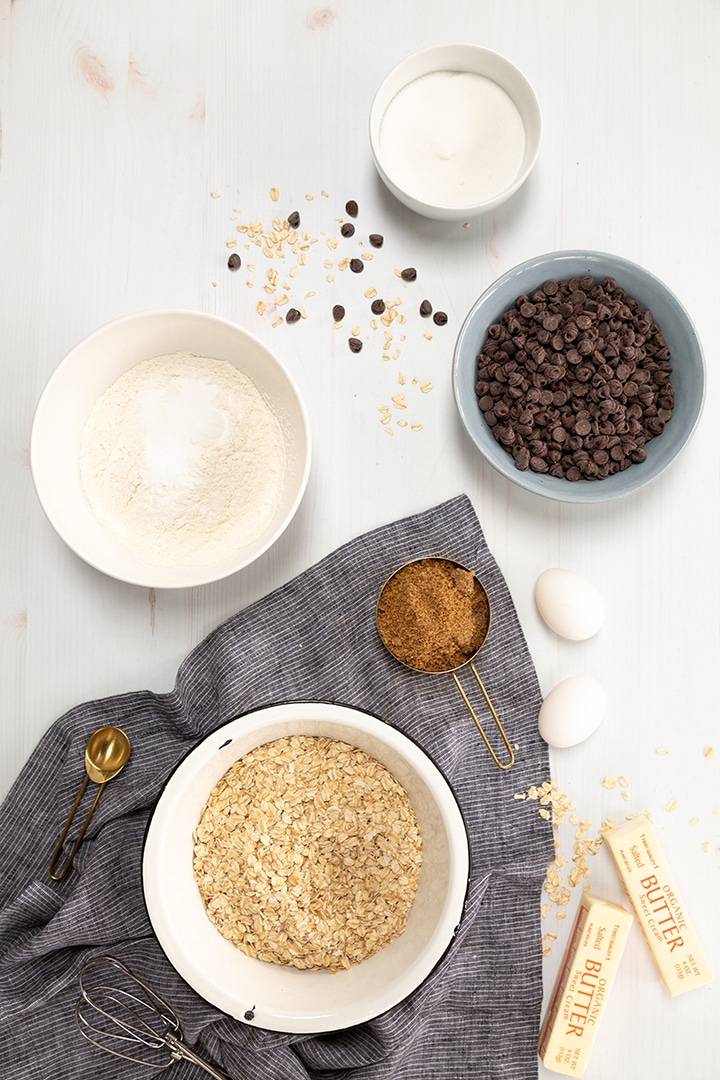 Oatmeal Chocolate Chip Recipe
1 cup unsalted butter (room temp)
1 cup sugar
1 cup brown sugar
2 eggs
1 tsp vanilla
2 cups flour
2 ½ cups blended oatmeal (rolled oats)
½ tsp salt
1 tsp baking powder
1 tsp baking soda
12 oz bag semi sweet chocolate chips
Cream butter and sugars together. Add eggs to creamed mixture and mix. Add vanilla and mix.
Blend the oatmeal (rolled oats) in a food processor. Should be a medium grain, you do not need to over process.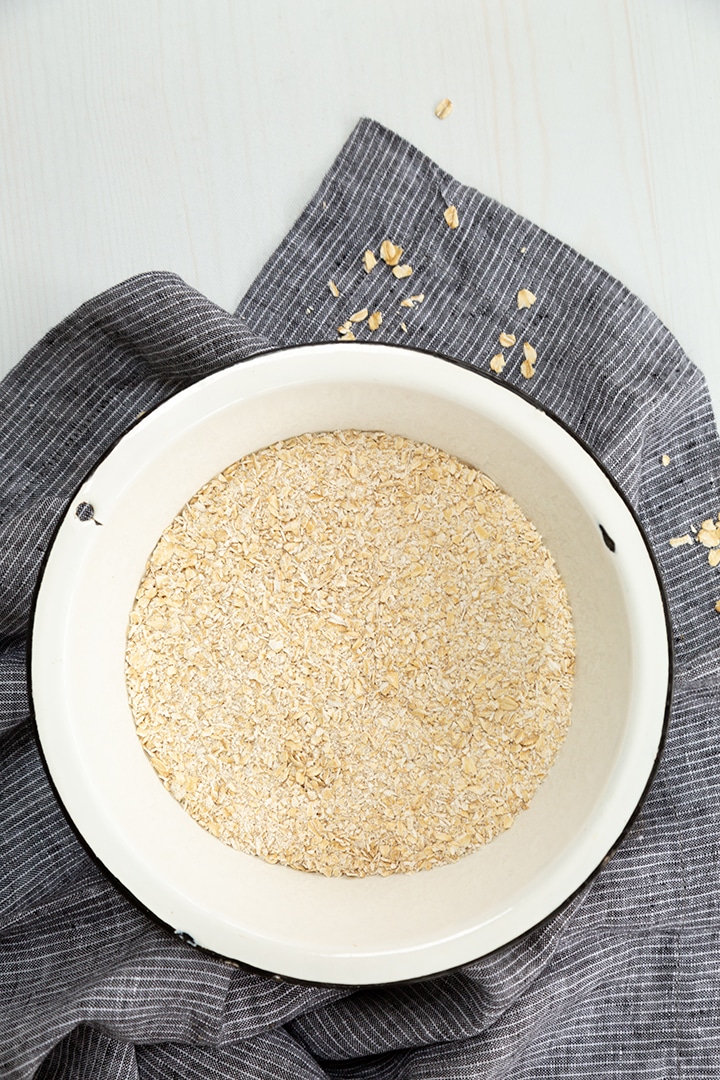 Mix dry ingredients together in a separate bowl. Add dry ingredients to creamed mixture. Mix together.
Add chocolate chips and stir.
Roll into balls and bake at 375 for 8 – 10 mins.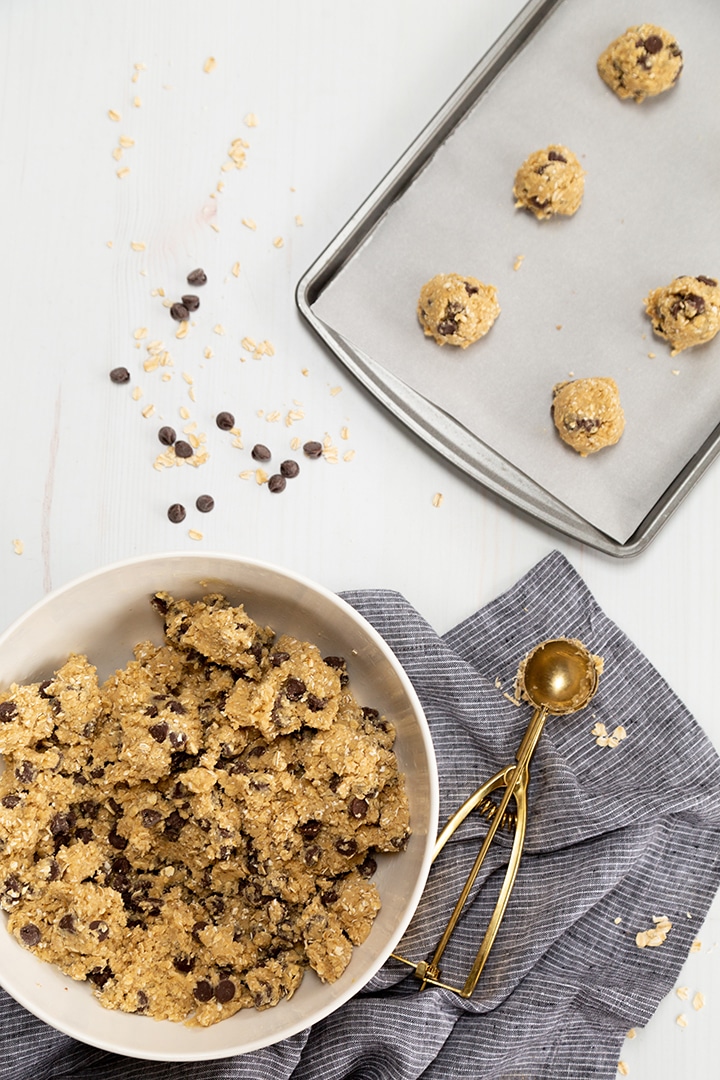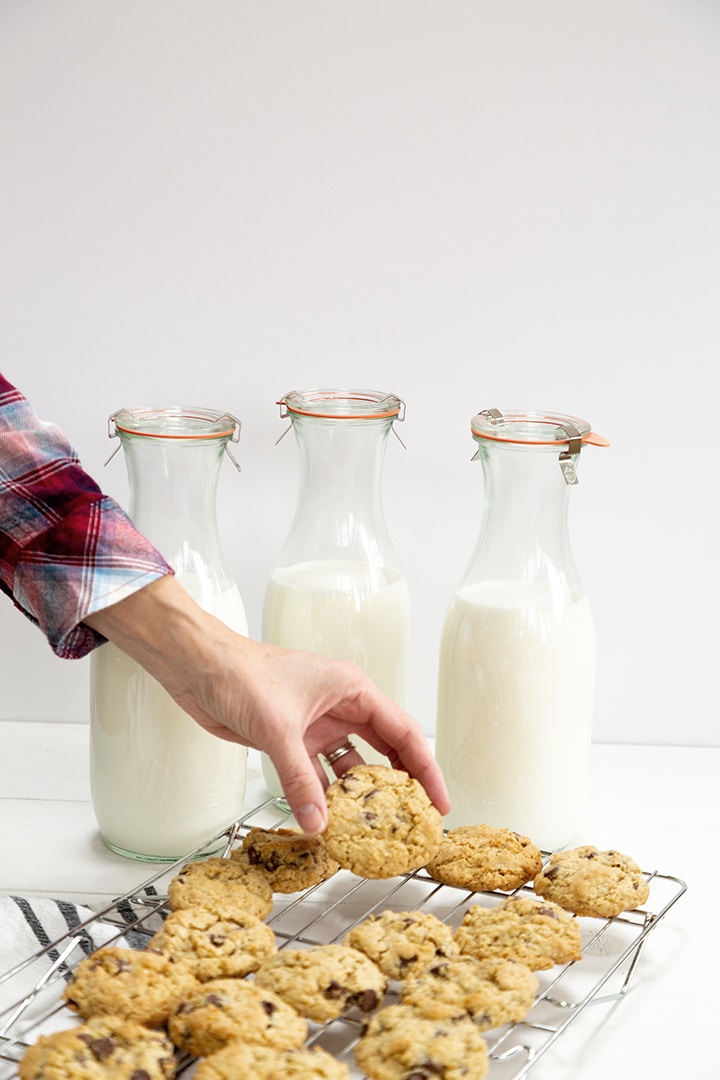 After cookies cook, wrap in treat bags and tie off with ribbon. Pour milk into a bottle (I used this reusable bottle, and how perfect are these?!). As a family, head out to the community and surprise some locals. We will be dropping these at our fire stations, but you can surprise neighbors, teachers, friends.
We hope that you can be inspired by our grandparents' story and their random acts of kindness that, in turn, created a beautiful friendship. If you're looking for even more ways to Pass The Feeling of Milk this season check out some inspirational content here!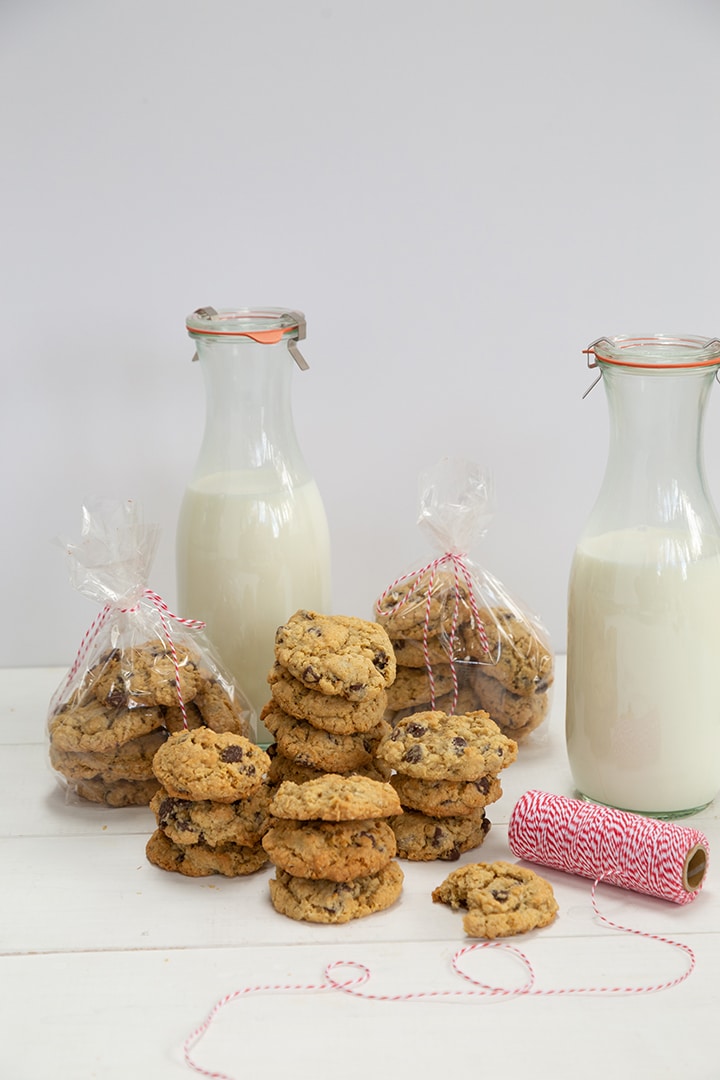 Photos by Sara Albers.
SaveSave
SaveSave
SaveSave
SaveSave
SaveSave
SaveSave
SaveSave
SaveSave
SaveSave
SaveSave