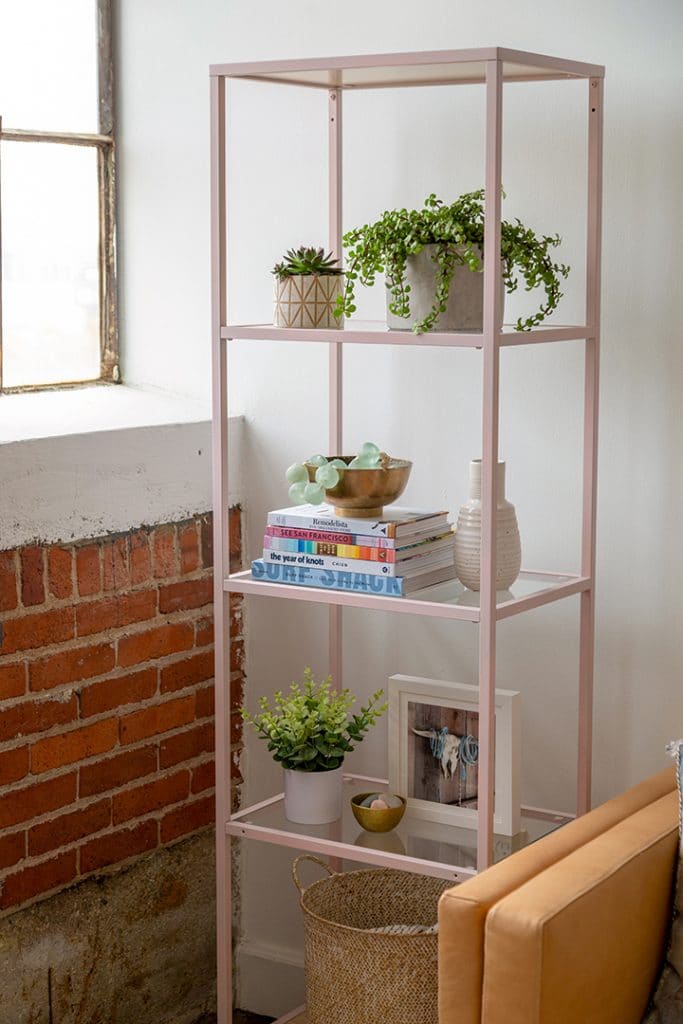 You know those simple metal VITTSJÖ Ikea shelves? Well, we transformed a black set of Ikea shelves into something pretty in pink with this Ikea hack! I am traditionally not a pink person, but there is just something about the blush pink chalk paint that screamed my name. I was in need for a set of shelves in the studio. As much as I like the black or white shelves, I wanted something a little different and fresh.
I made over the Ikea shelves using chalk spray paint. If you follow our tips, you will get beautiful shelves and create an awesome Ikea hack. You can find our full tutorial over at Hunker.com. And when you are over on hunker.com, you must check out this Ikea Hack we are obsessed with.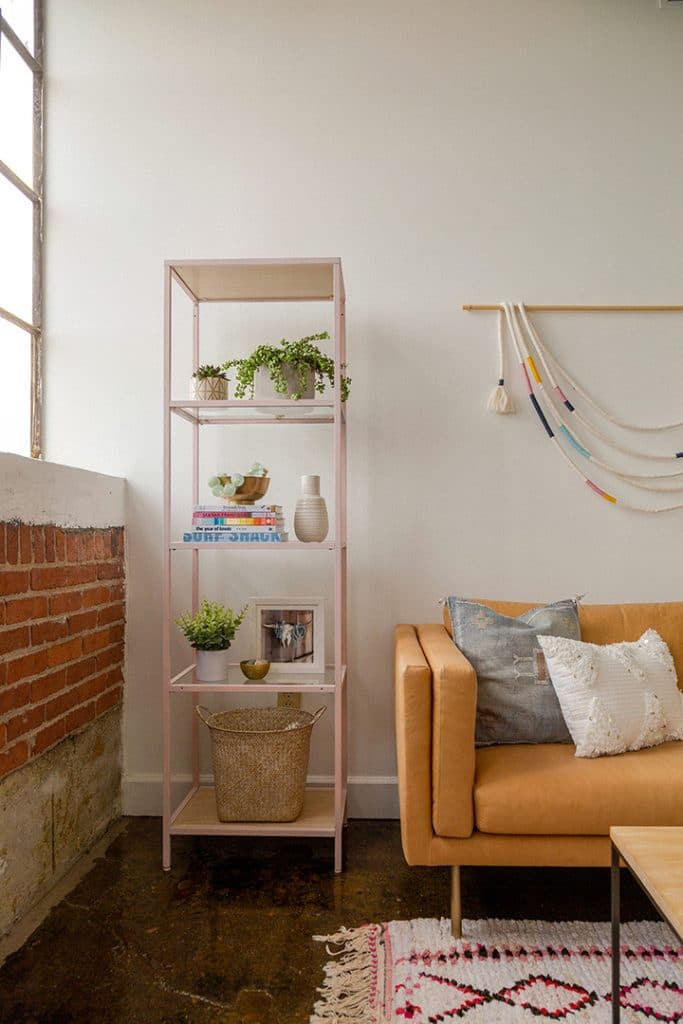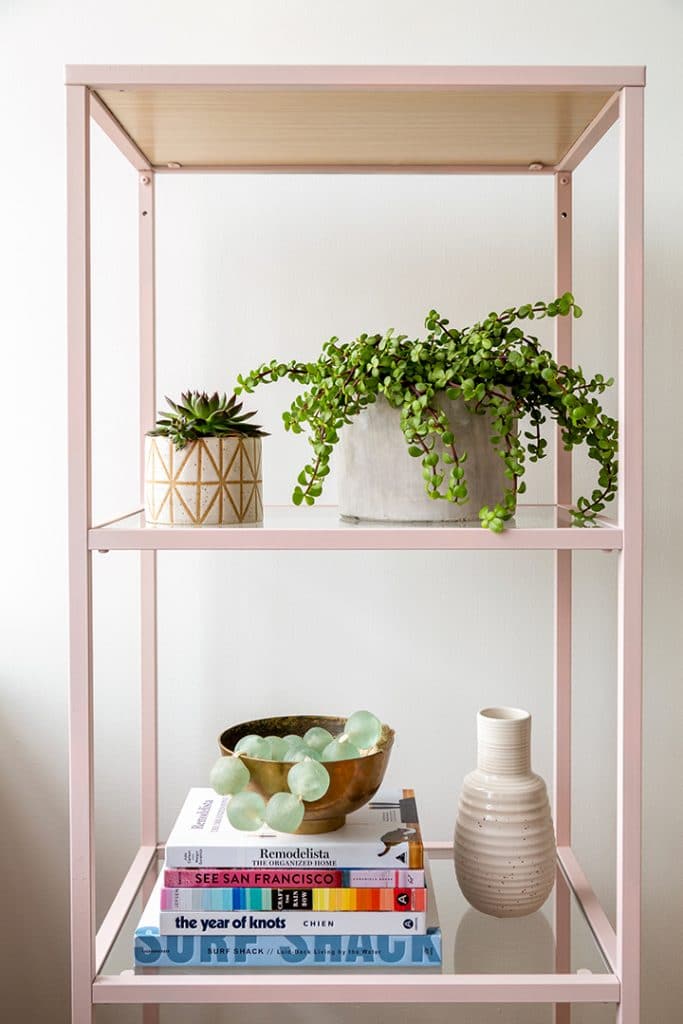 If you haven't painted (or in our case, spray painted) furniture before – it is the perfect way to start. Did you happen to see our spray painted filing cabinet project? We turned a simple metal filing cabinet into something that actually looks like a piece of furniture using spray paint, wood table legs and new hardware.