Printable Dinosaur Valentines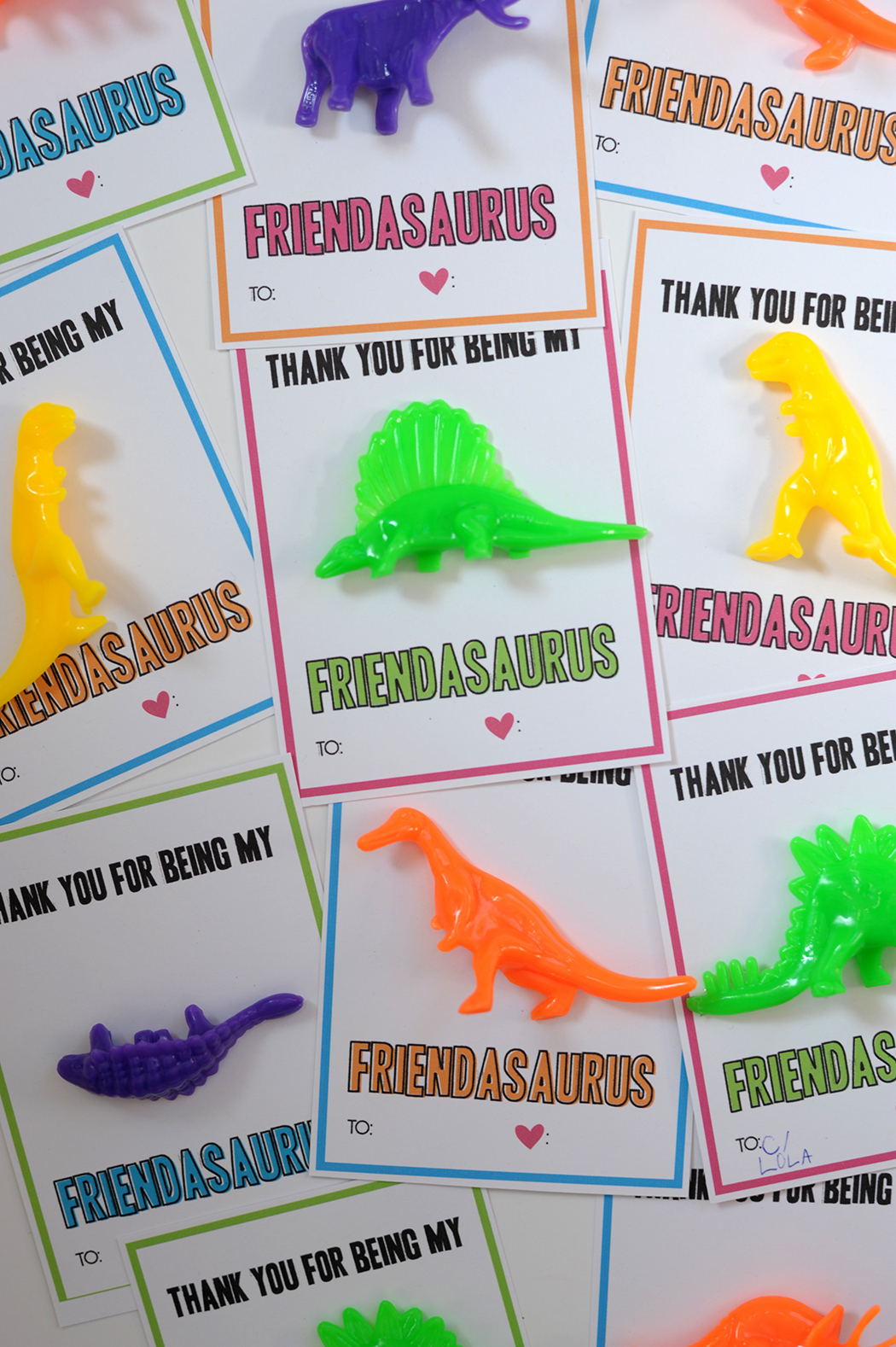 post by Melissa
My five-year-old daughter is obsessed with dinosaurs. So this Valentine's Day, we just had to give out some brightly-colored creatures. I created this free printable Valentine card for the kids to hand out in the classroom. What's also great about these is that you're not handing out candy. It's so tough to to try to be candy-free on Valentine's Day and create something both boys and girls will like. This printable dinosaur valentines is perfect!
Read more for the free printable.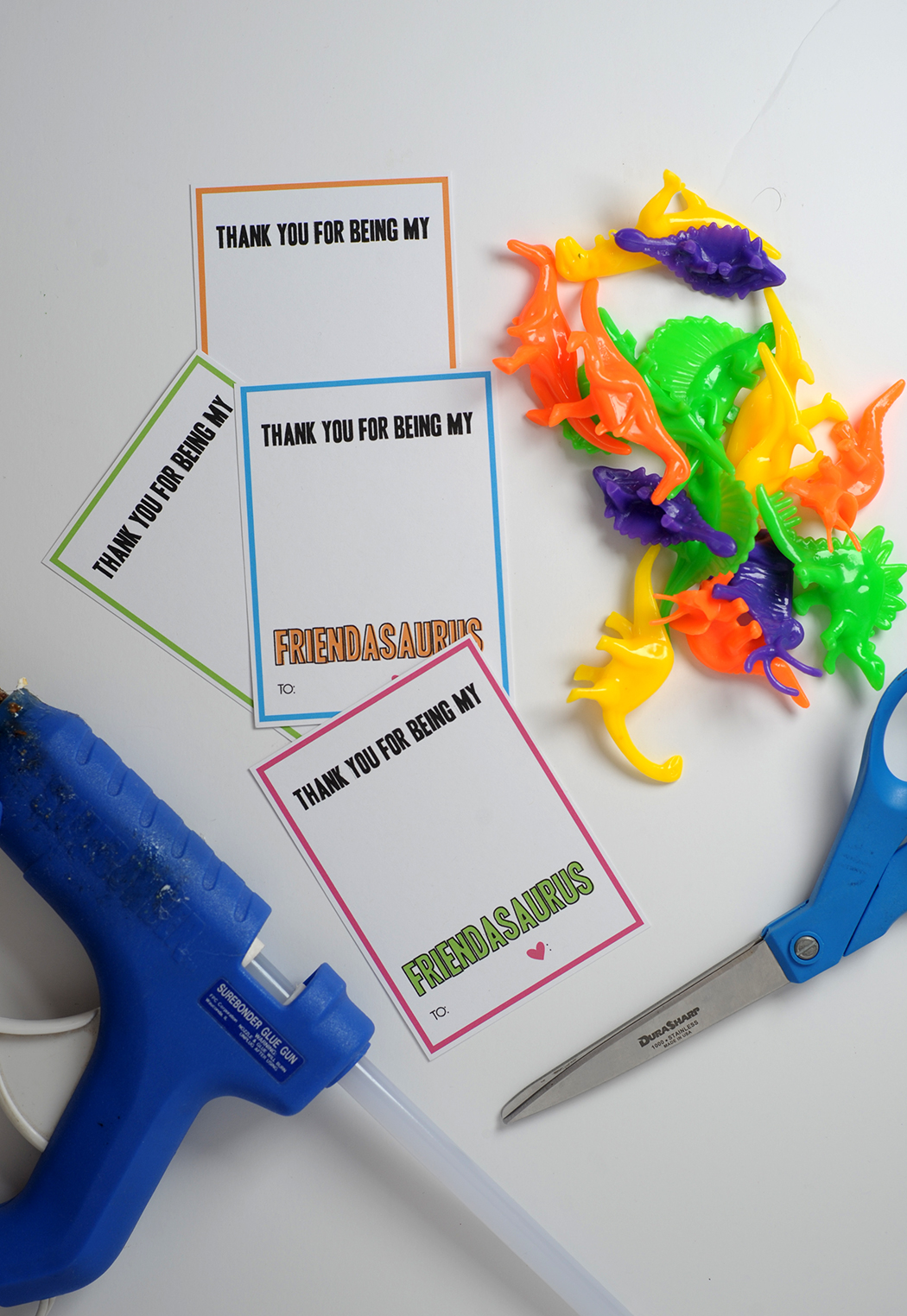 Supplies: glue gun
, scissors, printable, with card stock paper, Mini Dinosaurs
Steps:
1. Download free printable here (dinosaur valentine printable) and print out on white card stock. Cut out each card.
2. Hot glue gun or tape your dinosaur to each card.
photos by Melissa Fenlon. all rights reserved.