This post has been sponsored by Wholesome. All thoughts and opinions are my own.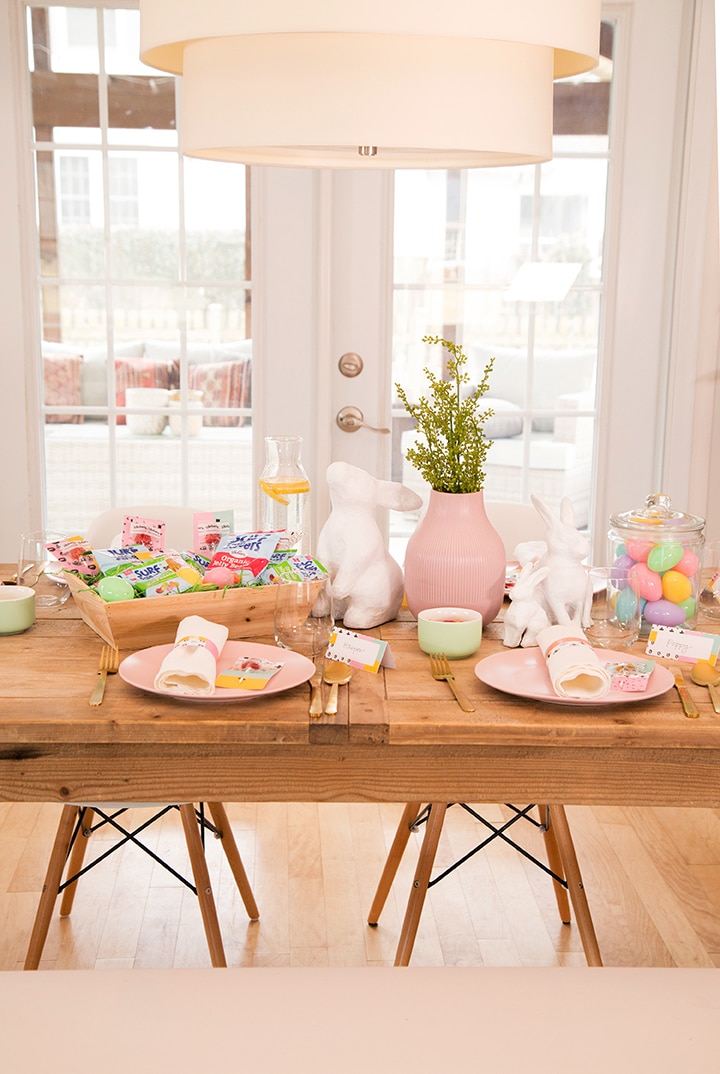 We love coming up with new ways to dress up our Easter table each spring. Mix some pastel free printables along with some sweet treats and you have yourself a lovely Easter tablescape. Our girls are obsessed with Surf Sweet jelly beans – so when they reached out to us to partner for a little Easter video and décor ideas, we were so delighted!
When we said our girls are obsessed with their candy, well we have to be honest – we are too! Some of our favorites for Easter are the Surf Sweets Organic Jelly Beans and the Bunny Lollipops. The candies are made with only organic, real and recognizable ingredients and no high-fructose corn syrup (learn more about all of that here)! We feel better giving the girls little treats that are made from better ingredients.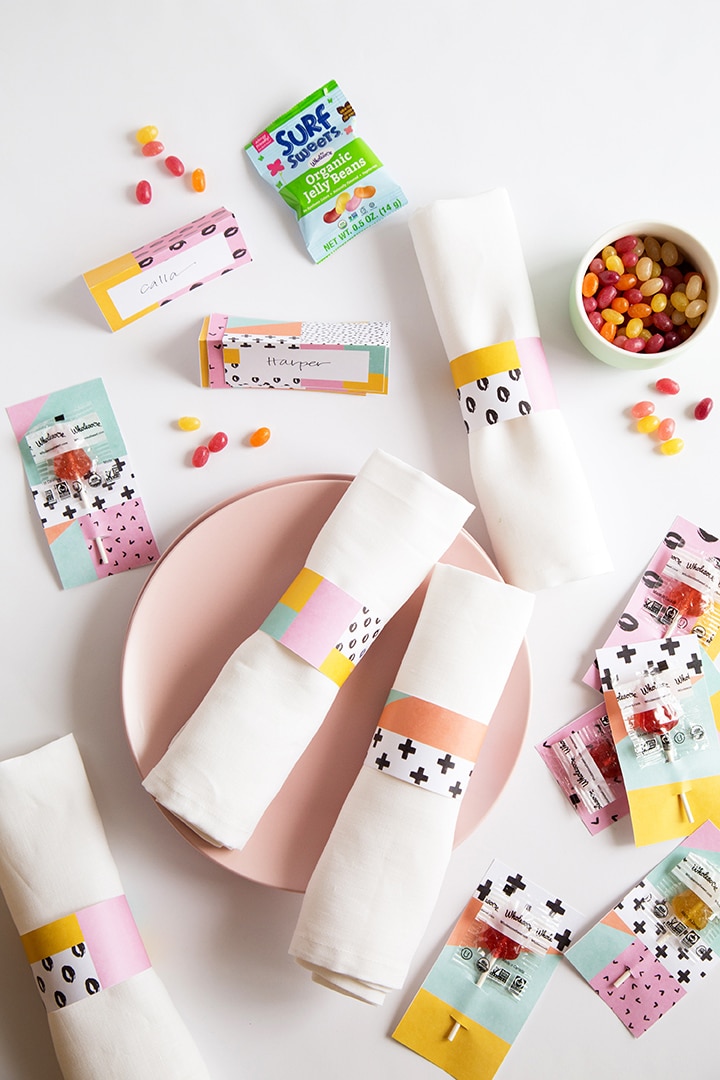 Today we are showing you how we put together a simple Easter table with some beautiful free printables we designed including napkin rings, place cards and lollipop cards. Check out the video to see how we styled the table, adding a sweet candy basket, vase and bunnies. I just love using the pastel pink plates and white linen napkins. Add some colored eggs to a glass jar and you are set!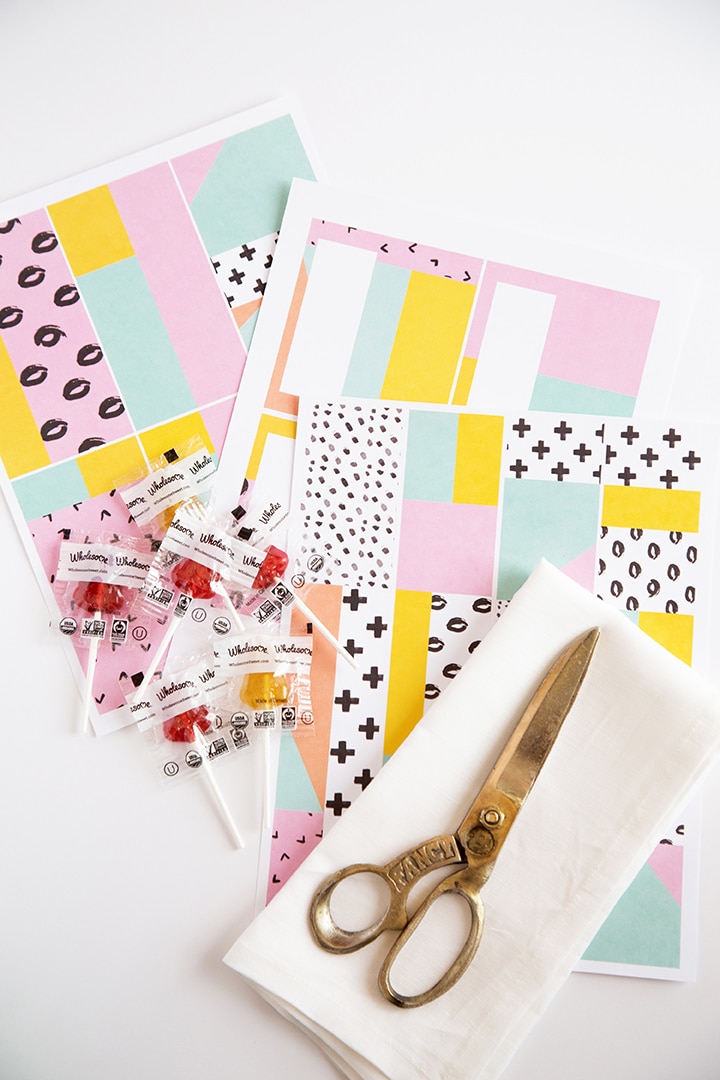 Easter Printable Decor
Napkin Rings
Print the napkin rings on card stock and cut. Roll the paper strip into a 2.5-inch ring and tape together. Slide the rolled cloth napkin through the napkin ring.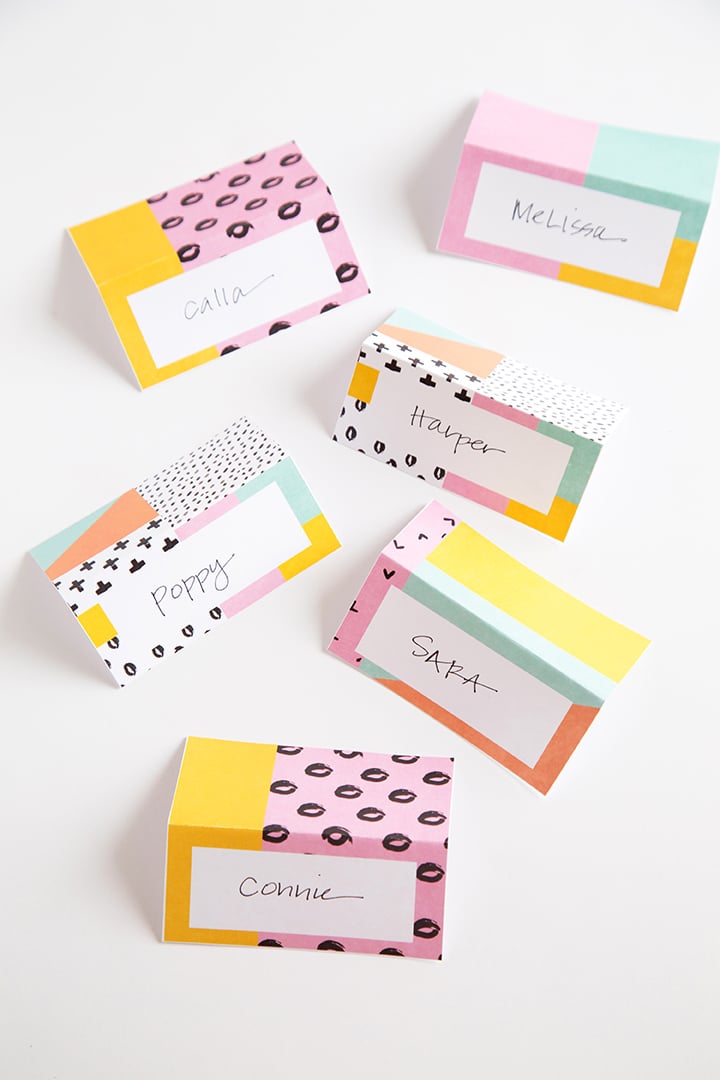 Place Cards
Print the place card printable on card stock paper. Cut each card and write the guest's name.
Lollipop Cards
Print the lollipop cards on cardstock. Cut cards. Using a craft knife, make two slits on the bottom half of card about a half inch apart. Make sure and cut on a self-healing mat or on a piece of cardboard.
We will be filling the girls' Easter baskets with all of our favorite organic candy from Wholesome and Surf Sweets – Surf Sweets jelly beans, Wholesome lollipops, and Surf Sweets gummy worms. We love that the candy is organic and allergy safe and tastes so yummy. Grab these candies at your local Whole Foods or other retailers. You can also grab these on Wholesome's online store or their Amazon page if getting to the store with the kids in tow is just not happening this week! And, if you're wondering what to with the leftover Wholesome and Surf Sweet goodies (well, if there are any!), check out their recipe page for inspiration!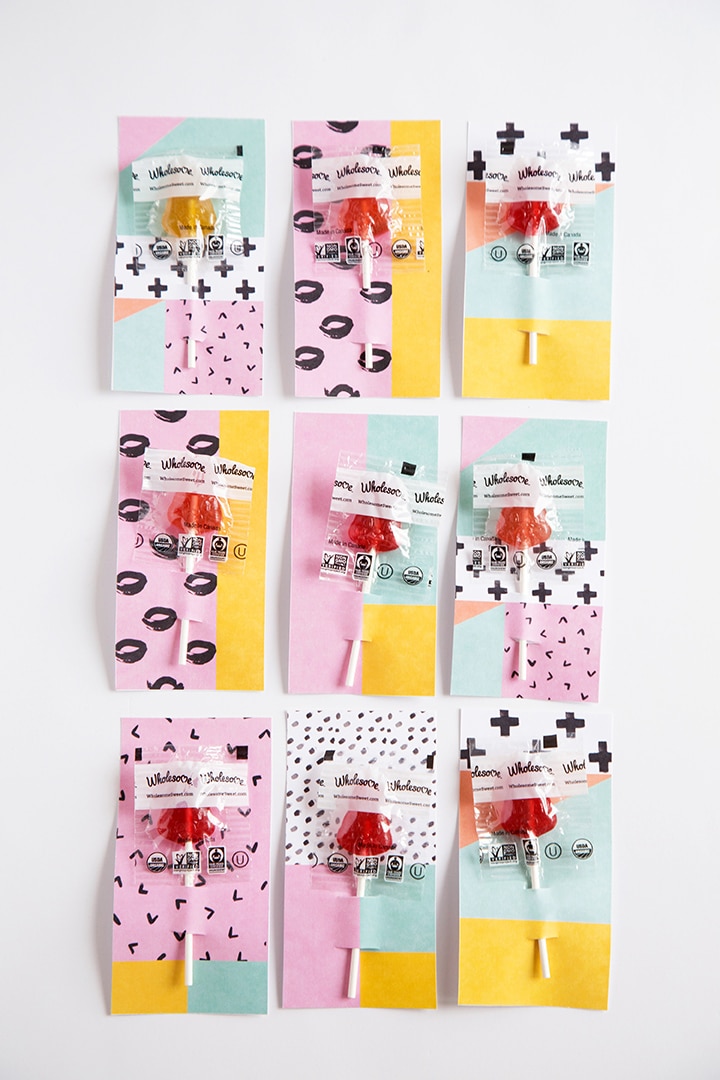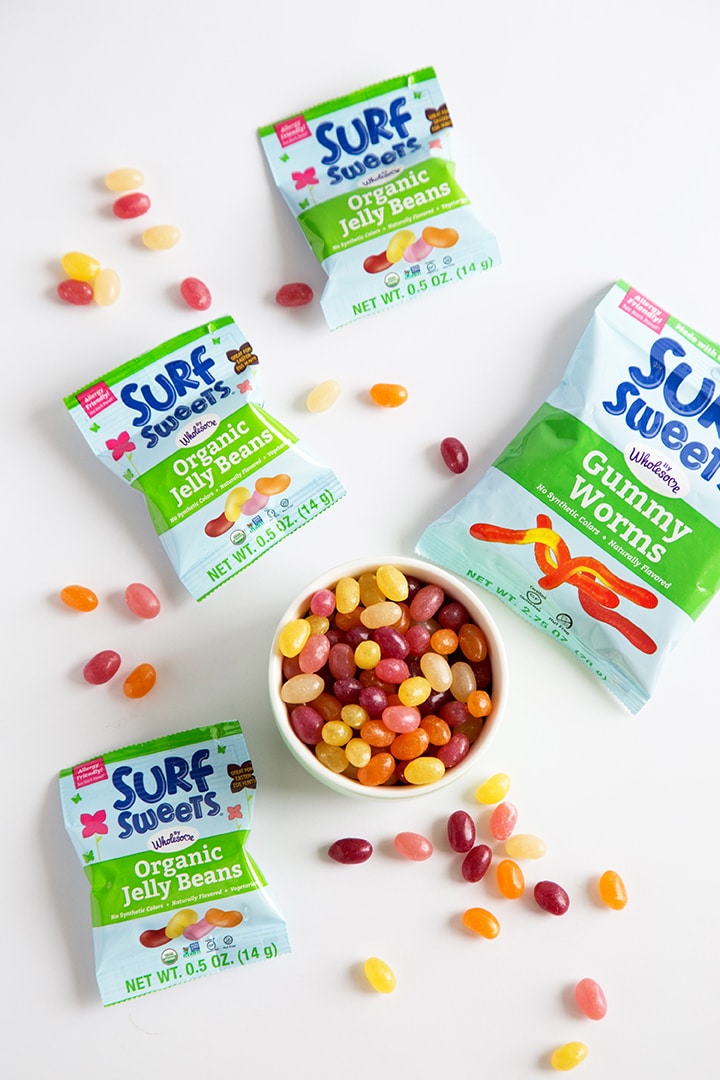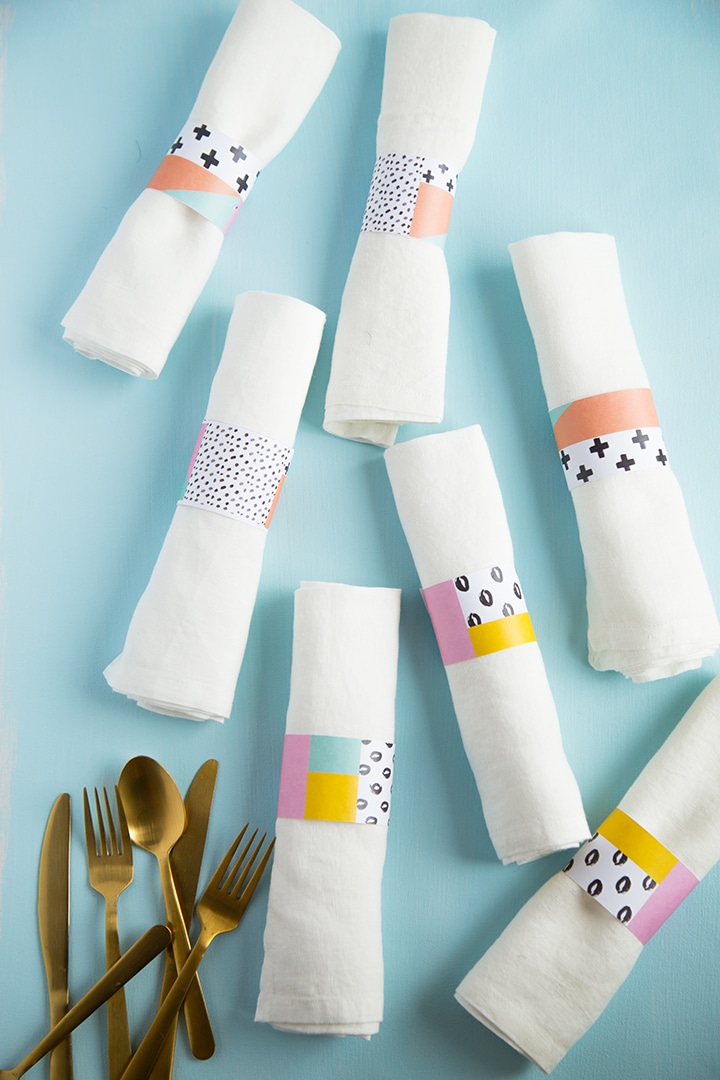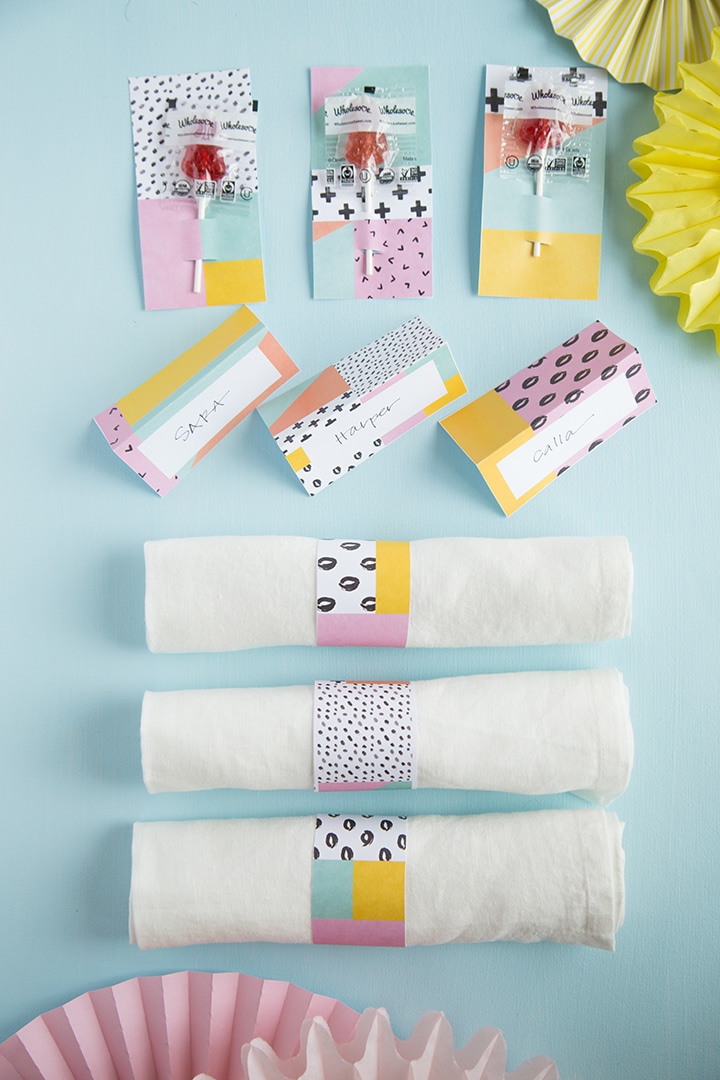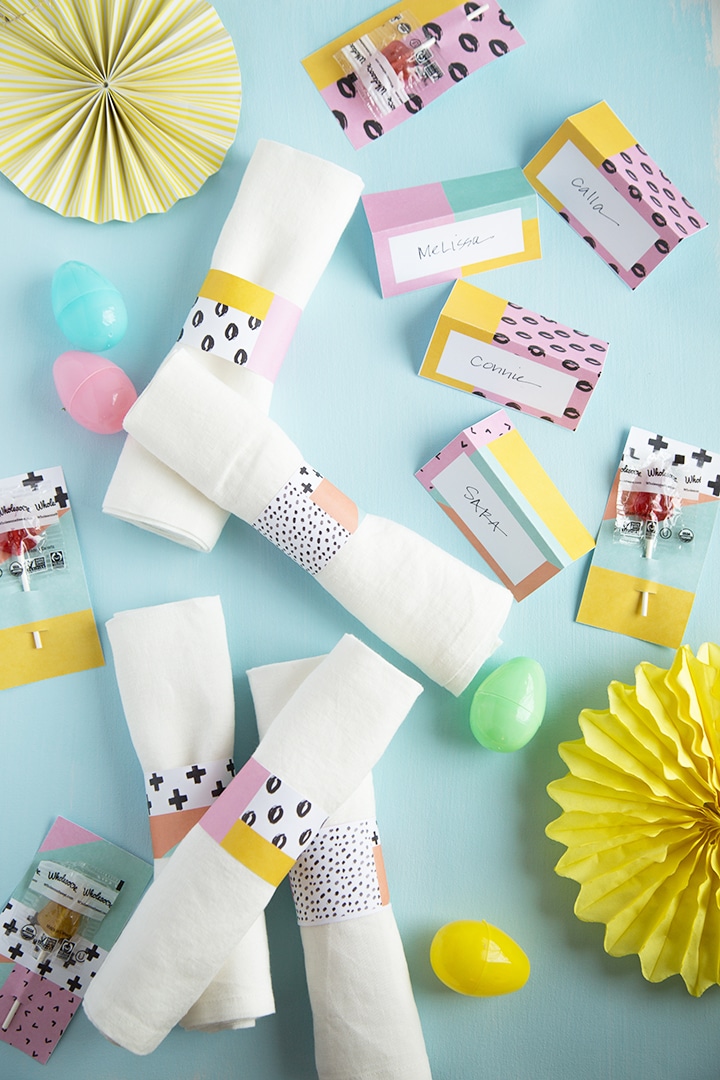 Photos and video by Sara Albers.