Printable Halloween Bingo
Check out this fun and festive game for kids – Printable Halloween Bingo!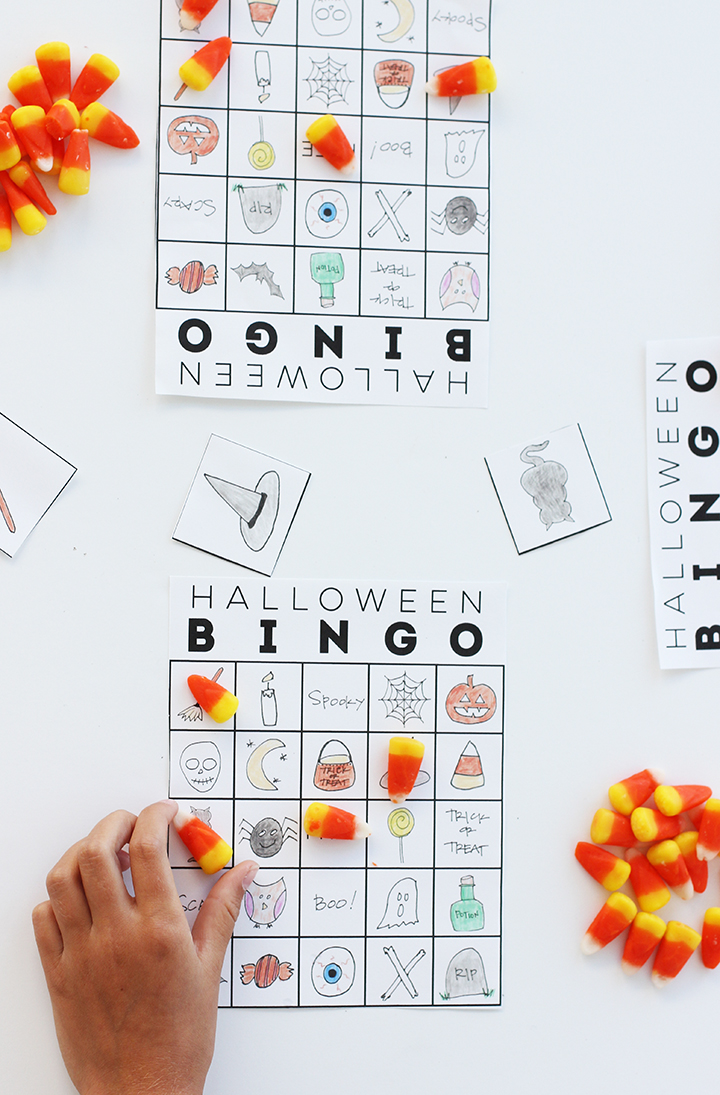 We're sharing our favorite printable Halloween bingo game at our little treat to you! It's a total hit at our homes at Halloween and the perfect thing to bring to the kid's Halloween parties at school.
I love how the Halloween illustrations Sara drew of spiderwebs, ghosts, jackolanterns and magic potion bottles turned out. We've created six different bingo cards for you to download and print.
Then just grab some candy corns for your bingo markers and you're ready to play!
Read more for the Halloween bingo download.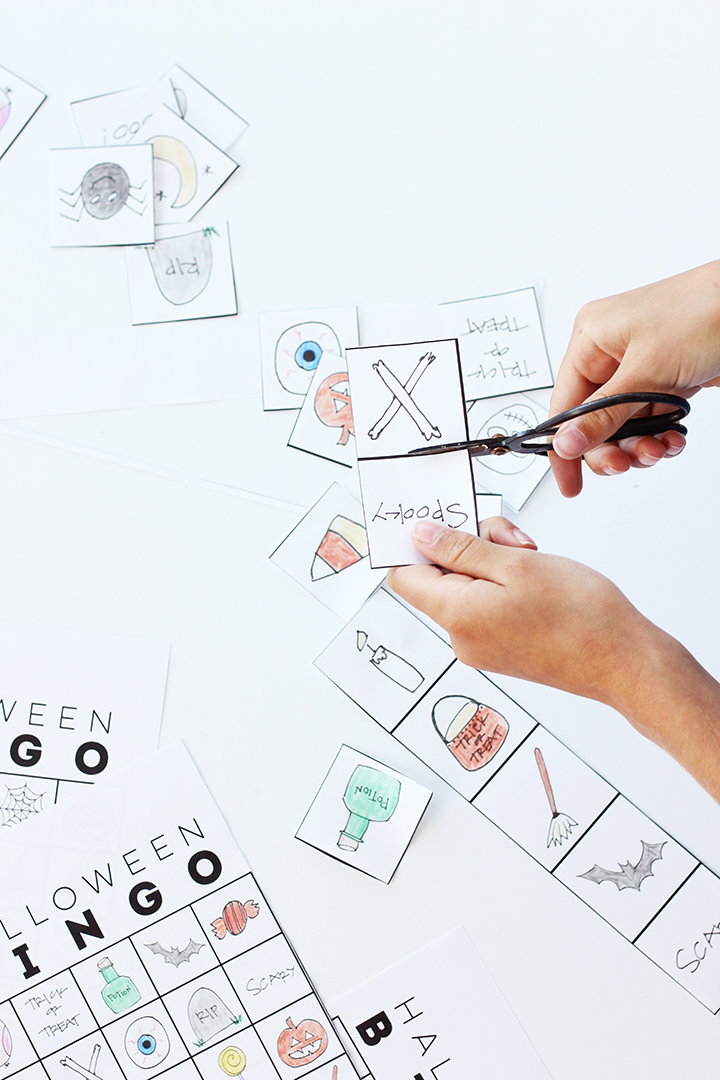 Free Printable Halloween Bingo Instructions
1. Cut out the Halloween icons from the bingo icon sheet and your 6 bingo cards.
2. Choose your markers for the cards, such as candy corn or cereal.
3. Each player gets a card and you begin to choose from your icon pile and call out the name of the image.
4. The first player to get five across diagonally, horizontally or vertically wins!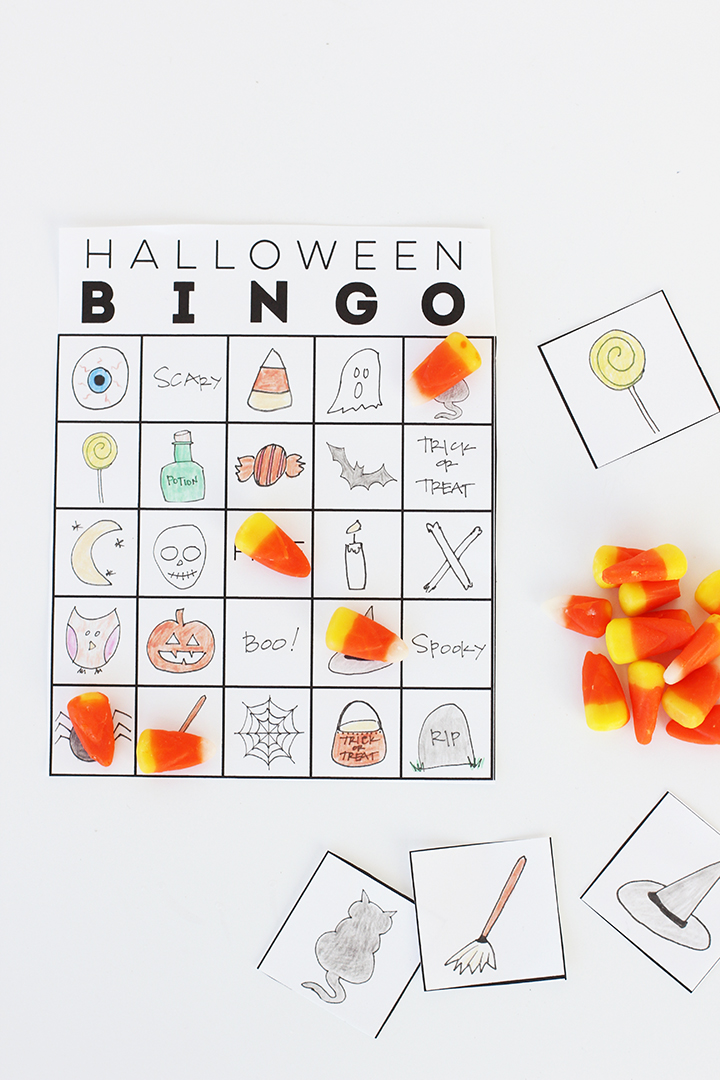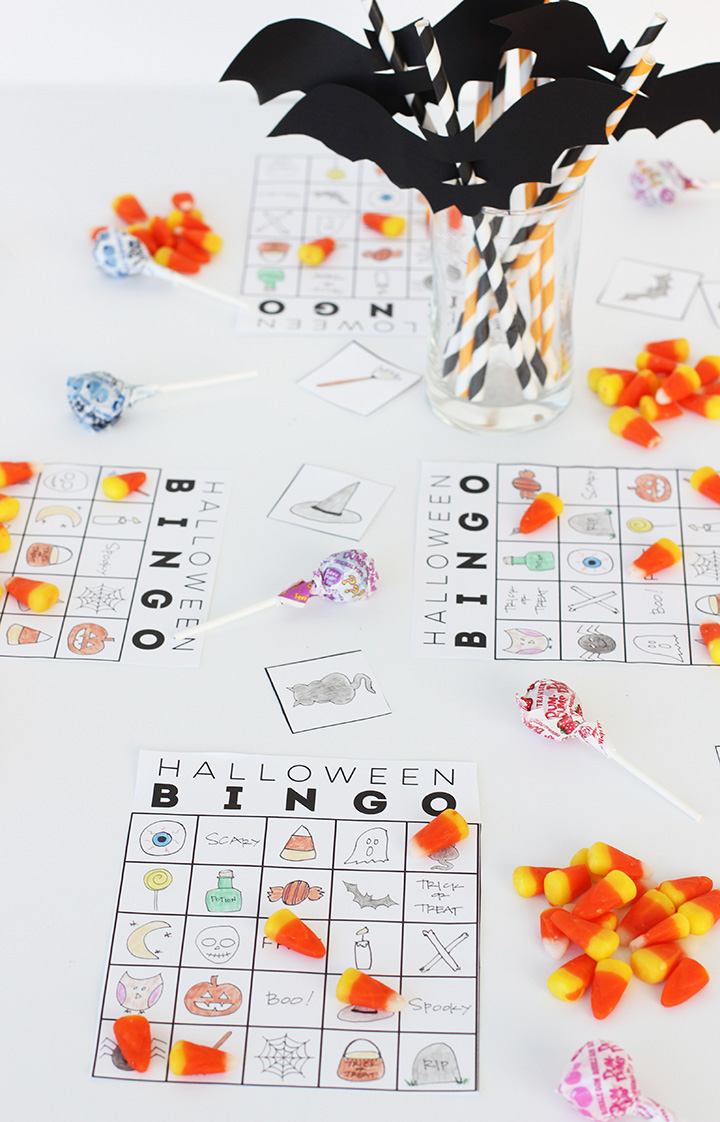 Downloads:
Halloween Bingo Icon Sheet / Halloween Bingo Sheet 1 / Halloween Bingo Sheet 2 / Halloween Bingo Sheet 3
These cards are for personal use only.
Favorite Halloween Printables
We have designed some darling and festive Halloween free printables over the years. Take a look at some of our favorites. From Tic Tac Toe, to a scavenger hunt style game to a Halloween countdown!
photos by Sara Albers. all rights reserved.