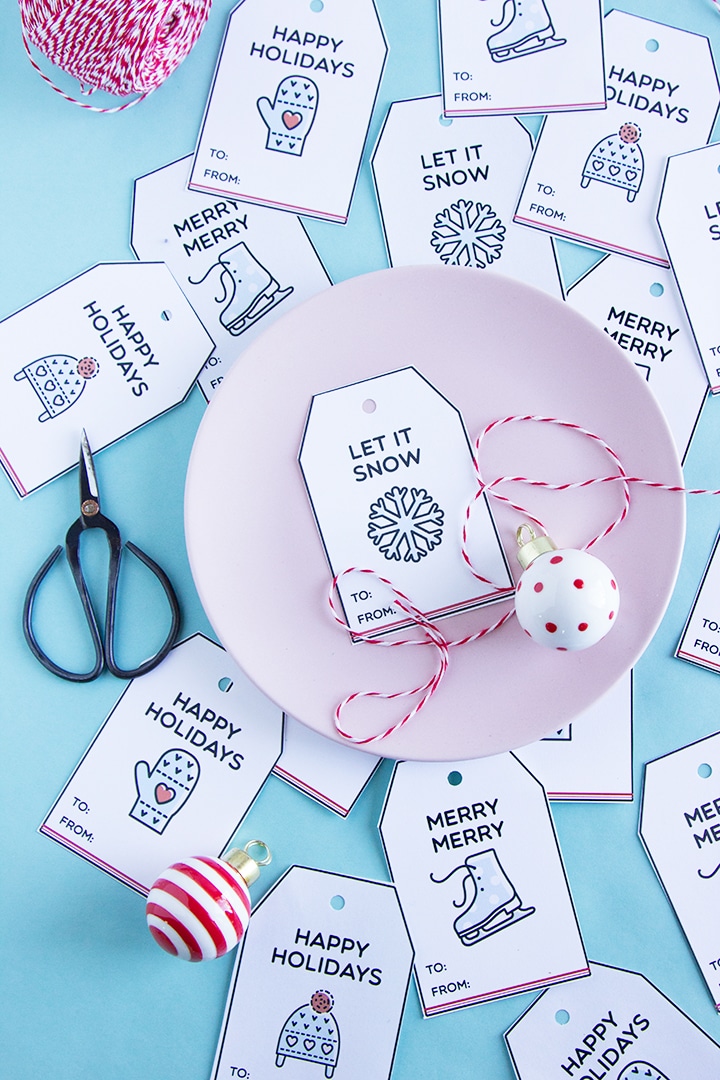 We don't know about you, but we love wrapping up those special holiday presents. And we don't want to ruin the pretty wrapping job with a little sticker holiday gift tag. Today we are sharing some sweet free printable holiday gift tags that Melissa designed for you all! One set has little winter icons like an ice skate, a mitten, a winter hat and a pretty little snowflake. The other set has the look of hand painted holiday florals. We love simple wrapping paper with beautiful ribbons and gift tags. Add some fresh greenery to make the gift that much more special. We even love to add a few little gold jingle bells for some fun!
I also love to use unexpected colors for the wrapping paper. I love the solid color wrapping paper rolls from Paper Source. It gives me such freedom to add brightly colored ribbon, gift tags and "accessories" to top the presents!
These free printable gift tags would also be so cute to gift to a friend. You could put a little gift wrapping basket together as a hostess gift – gift tags, tape, ribbons, mini ornaments and bells, scissors and of course more tape!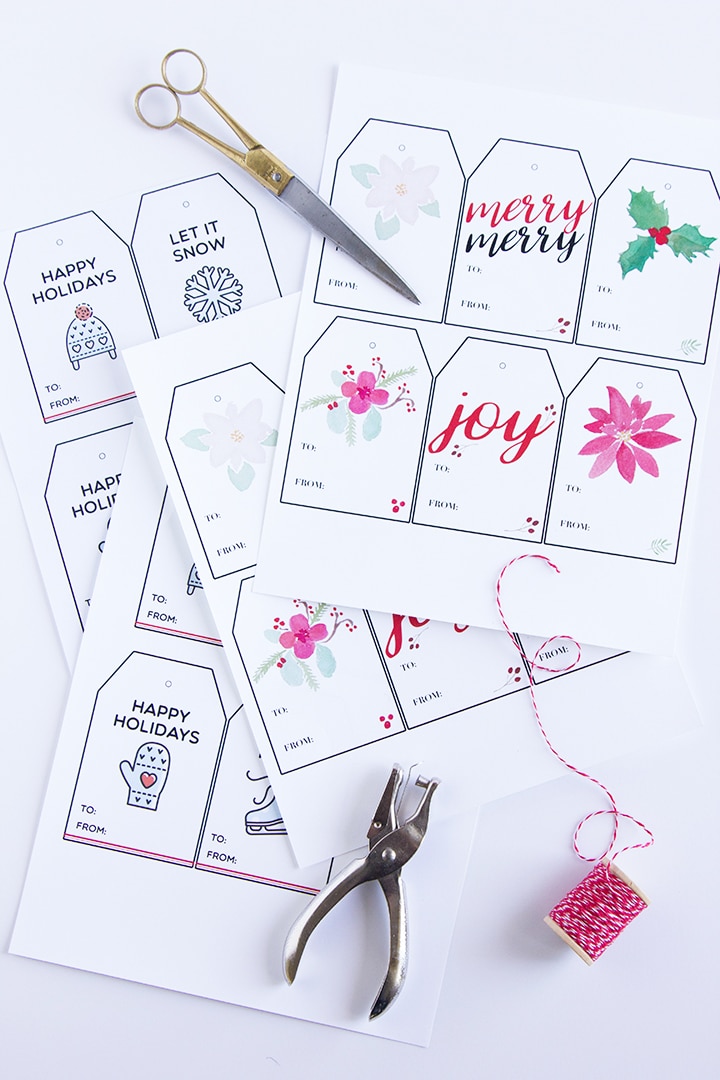 Click on the links below to get a printable version of the gift tags:
Printable Holiday Gift Tags – Holiday Icons
Printable Holiday Gift Tags – Holiday Florals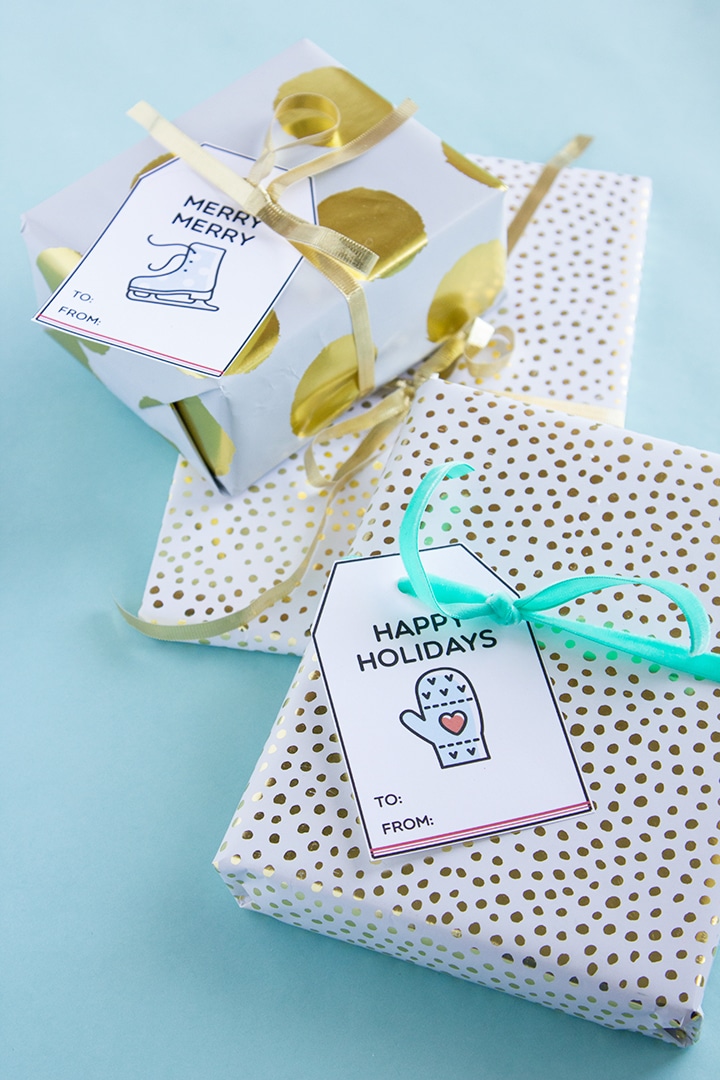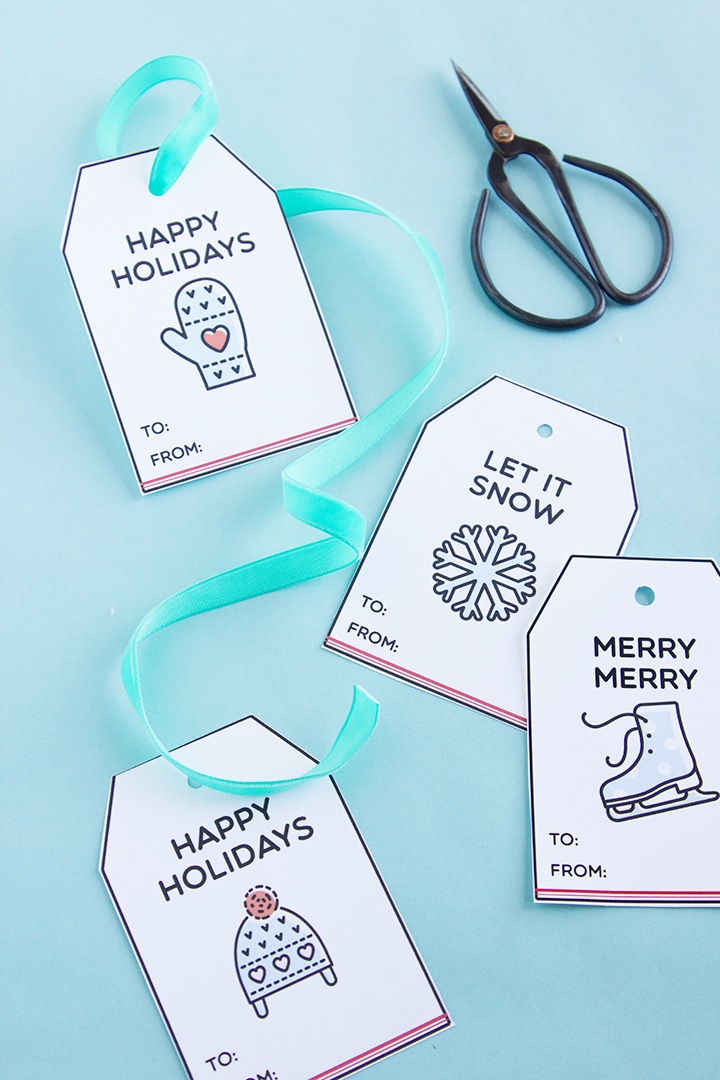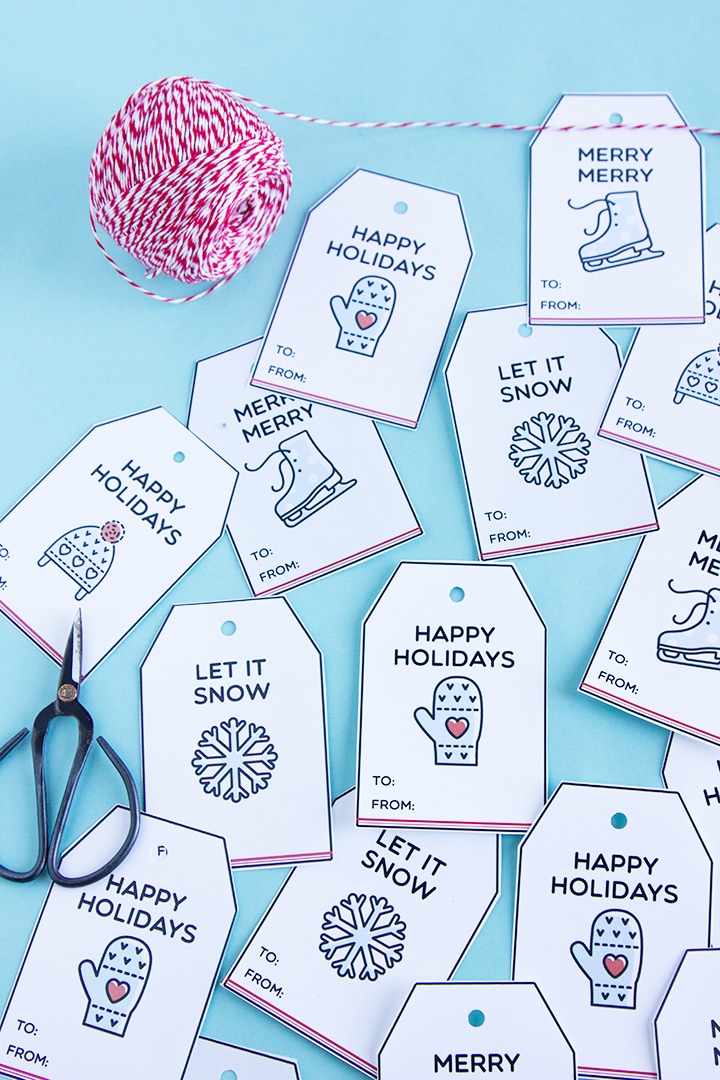 Photos by Sara Albers.