Printable Mother's Day Cards
The countdown to Mother's Day is on. I was lucky enough to have had my mom visiting us in San Francisco all week! It felt like we were celebrating Mother's Day early this year. If you have a gift ready for mom but no card – you are in luck because we designed these sweet printable Mother's Day cards for you! The patterns are inspired by a Scandinavia design. One is bright blue, another mustard yellow and another a simple floral design. I just printed a bunch of the cards to send to my friends as well! They are A2 in size, so all you have to do is pair with your A2 envelopes at home and deliver to your sweet mama and mama friends.
Read more for the Free Printable Mother's Day Cards…
Click here for download —> Printable Mothers Day Cards
Instructions: We like to print them on white card stock which give them the look and feel of a nice thick greeting card. Just cut along trim marks and fold into card. Write your message to your mama and you are set!
Last year I sent them these cards that Melissa designed. And here's a personal fave from a few years ago!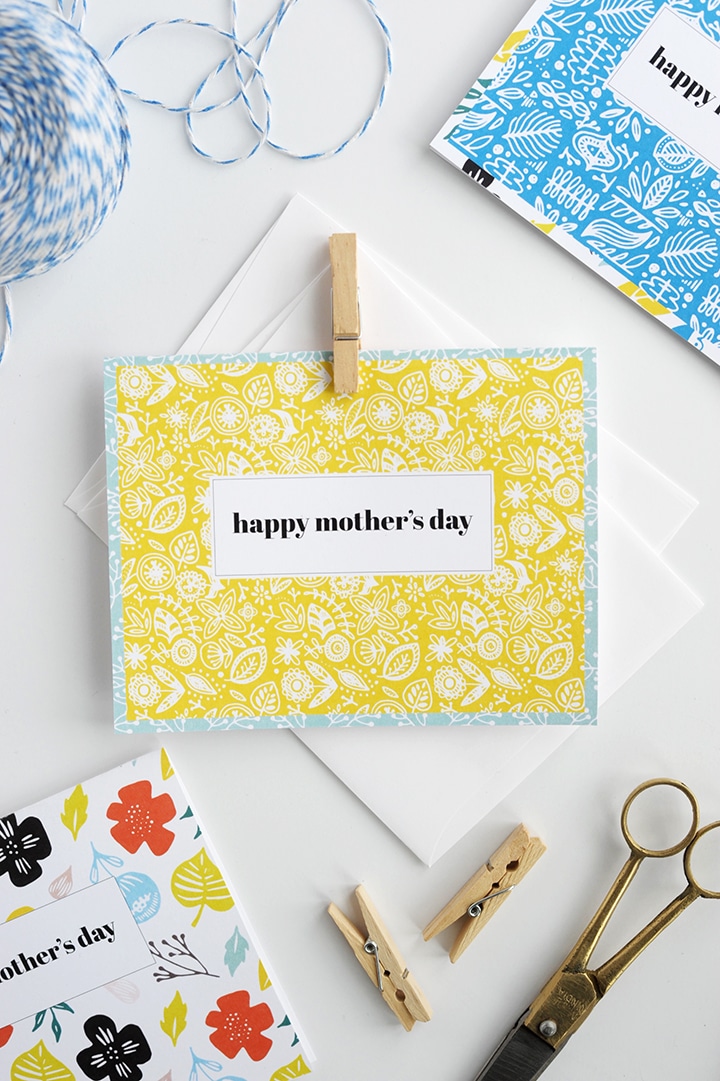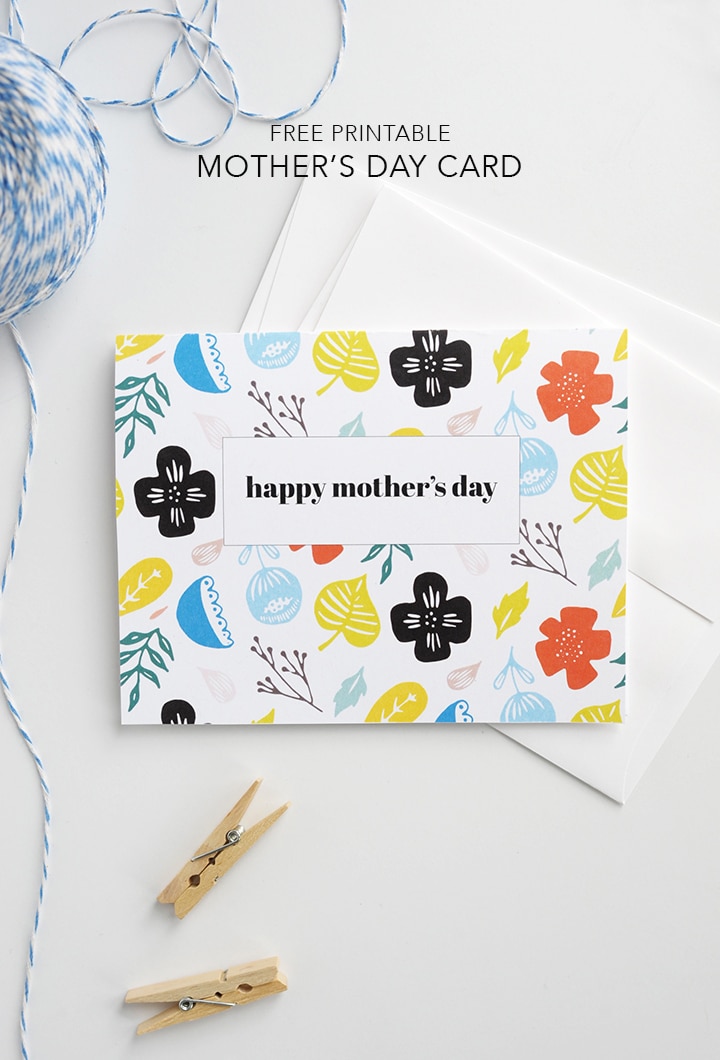 Printable and photos by Melissa Fenlon.