Puff Pastry Nutella Pop-Tarts Recipe
If you are looking for a quick and absolutely delicious chocolate treat, this Puff Pastry Nutella Pop-Tarts Recipe is it.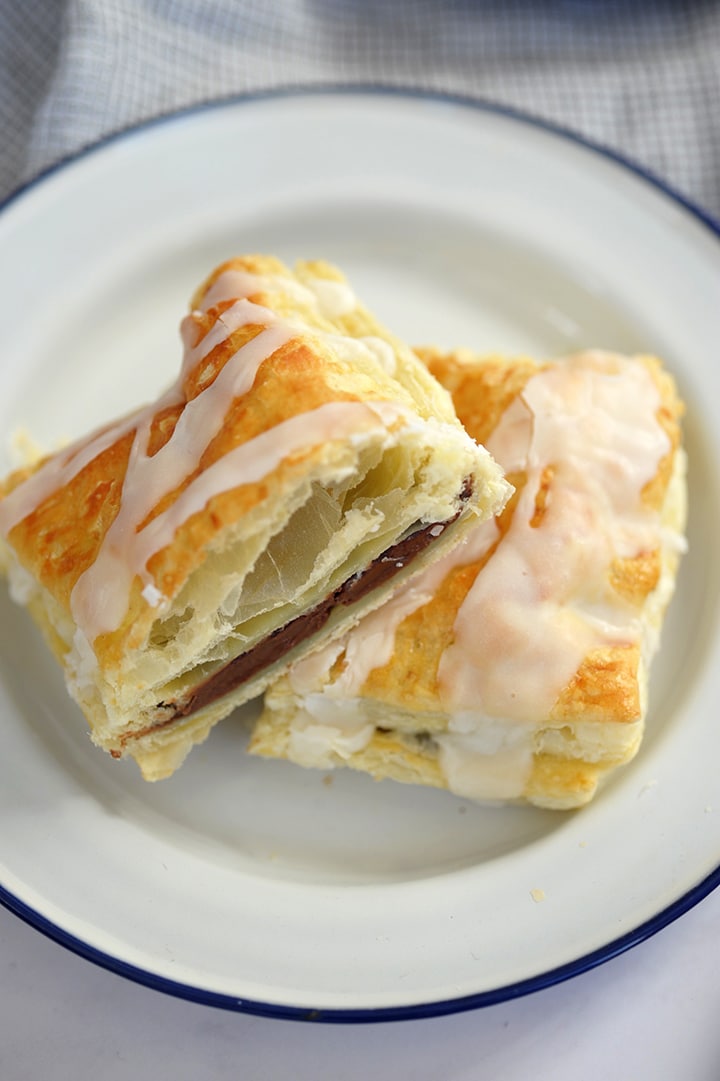 My girls are in love with chocolate croissants. In an effort to make something similar at home, I pulled out some puff pastry dough from the freezer, a jar of nutella and whipped these up.
I'm a big fan of frozen puff pastry dough when creating quick desserts. These chocolate treats are a cross between a croissant and a pop tart and the girls loved them. Well, how could they not love them? Every once in a while we deserve a total sweet treat ourselves too.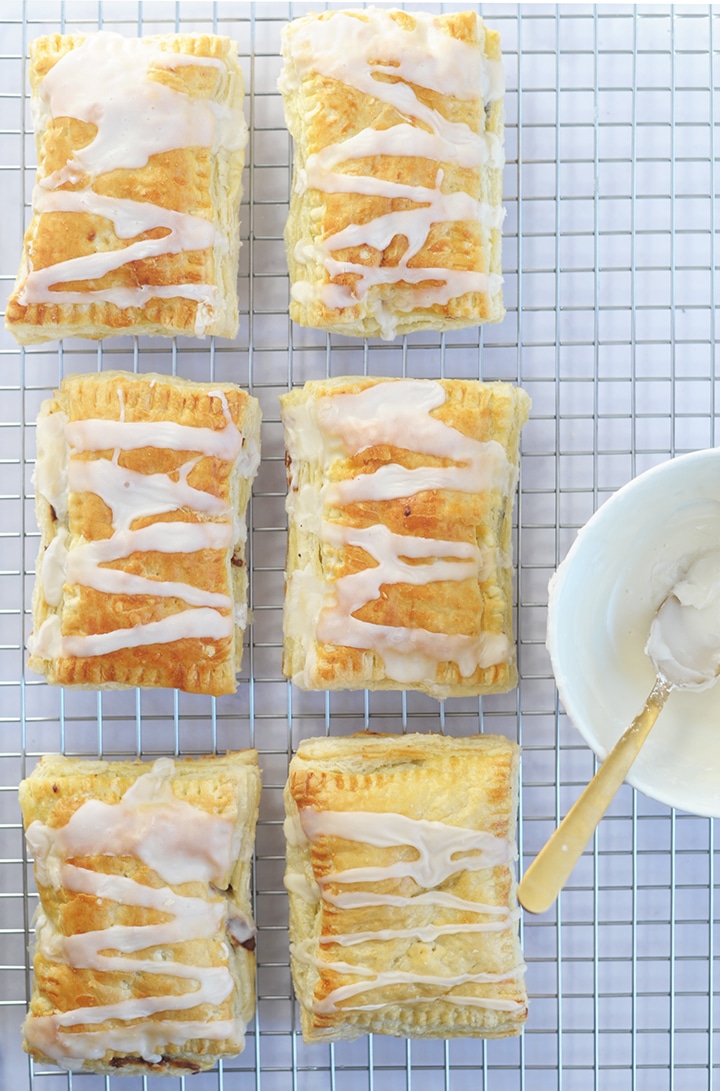 We also created a video to show you how easy these are to make. And I've got to admit, I'm loving working in video… stay tuned for more!
Read more for the recipe and video…
We definitely have a thing for sweet desserts that can also be a fun breakfast or brunch dish as well. Have you seen our recipe for Baked Chocolate Donuts? We have a yummy Baked Vanilla Donut recipe too!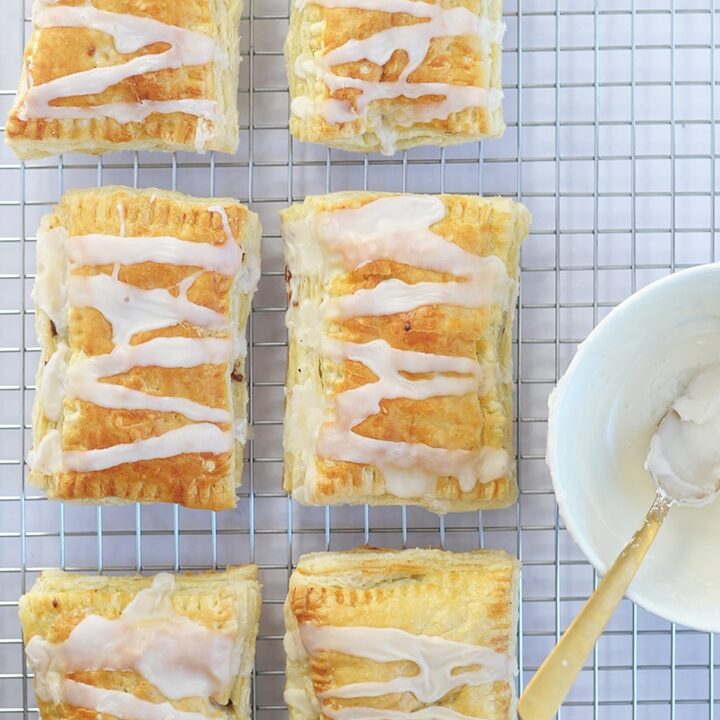 Puff Pastry Nutella Pop-Tarts Recipe
Grab our recipe for these tasty treats. Perfect for brunch or dessert anytime of day. You are going to fall in love with these Puff Pastry Nutella Pop-Tarts.
Ingredients
1 box of frozen puff pastry dough, thawed
1 jar of nutella
Instructions
1. Preheat oven to 375 degrees.


2. Line baking sheet with parchment paper.


3. Roll out sheet of puff pastry on floured surface and cut into 6 equal rectangles. Cut second sheet same way.


4. Warm up a cup of nutella in a glass bowl in the microwave for 20 seconds. This helps you spread it easier.


5. Place 2-3 heaping Tablespoons of Nutella on the bottom 6 rectangles of pastry and spread.

6. Top each rectangle with matching puff pastry top. Brush egg wash on bottom edges and crimp top on with a fork. Pierce top of each pop tart with a fork.

7. Bake for 20-25 minutes until golden brown.

8. Cool on cooling rack. While they cool, make glaze, then drizzle tops with it.
Puff Pastry Nutella Pop-Tarts Recipe
You only need a few simple ingredients to make these yummy treats.
1 box of frozen puff pastry dough, thawed
It is optional to add a glaze on top. You can do a few different things for this. You can melt some nutella in the microwave for a few seconds and drizzle on top. Or you can make a homemade icing glaze. Check out how we make that below.
Homemade Glaze
1 cup of powdered sugar
2 teaspoons vanilla
2 Tablespoons milk
mix together until you get desired consistency