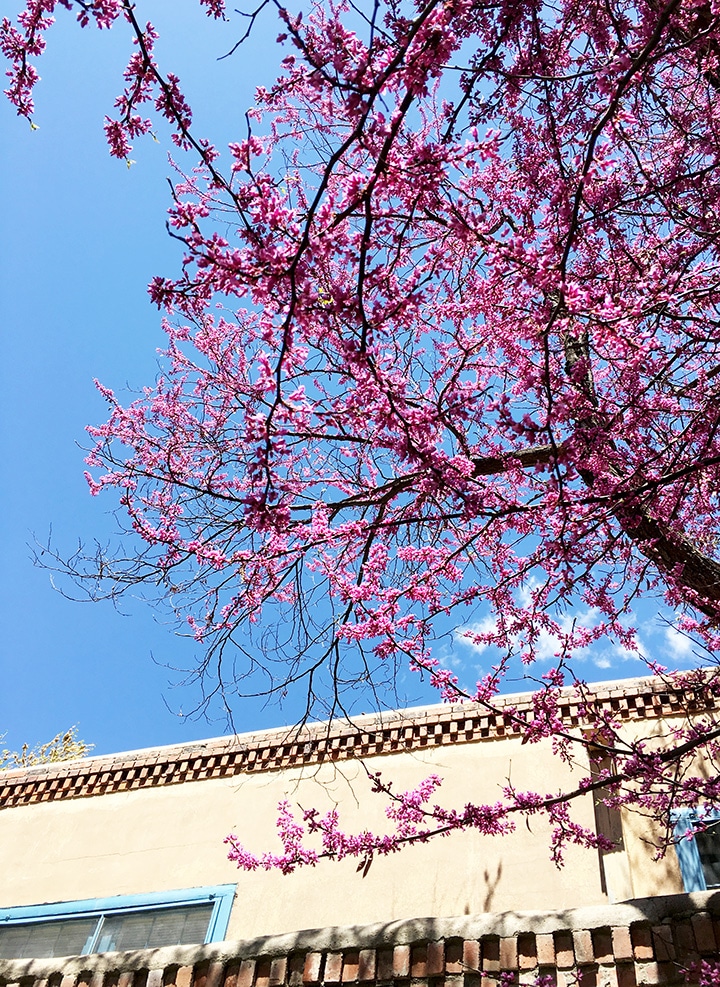 Santa Fe is a magical place. It's not only an international arts destination, but its natural beauty is just as impactful. In the foothills of the Sangre de Cristo foothills, Santa Fe is a cultural destination, where you can see incredible art, eat fabulous food and get out in nature, all in the same weekend. Santa Fe serves as the perfect location for a long weekend getaway.
Lucky for me, I'm a five hour drive away from Santa Fe, so I've visited New Mexico many times. I've put together some of my favorite spots to shop and dine, definite cultural stops and go-to hikes in this Santa Fe Travel Guide. Enjoy! –Melissa
Culture
This last trip, we took the girls to the Museum of International Folk Art, which has the most stunning collection from Alexander Girard. If you're a Georgia O'Keefe fan like I am, then the Georgia O'Keefe Museum is a must in Santa Fe! You should also drive to Abiquiu, about an hour outside of Santa Fe to tour her home. And it's worth spending a morning or afternoon hiking in Abiquiu. You'll quickly see how inspiring the landscape is.
If you're in town on a Farmer's Market morning, you must check it out, and bring a big bag, you'll want to fill it up with local food and art. The Farmer's Market is at the Santa Fe Railyard, home to galleries and a fun outdoor park. The Aspen Santa Fe Ballet is world-class, as is the Santa Fe Opera, which is one of the most unique settings in the world.
You can also spend a day walking along the galleries on the famous Canyon Road. And of course, Meow Wolf, the high-tech, immersive art experience (pictured above) is a must see. We've already been twice!
Eats
Breakfast or lunch at Café Pasqual's is great, right on the Plaza. Dinner at the Shed is top notch New Mexican fare, along with La Choza. And if you have the kids with you, it's fun to eat at the Cowgirl. They have a mini playground out back for the kids! When you're walking along Canyon Road, stop in to the Teahouse for a snack and tea. For sure make a stop for coffee at Downtown Subscription, right next to Garcia Street Books, for a coffee and pastry. This last trip, we treated ourselves to dinner at La Fonda on the Plaza with some good friends from Crested Butte. It's one of the prettiest dining rooms I've ever been in! Add Paper Dosa to your list for delicious South Indian cuisine.
If you're feeling like getting out of town, Rancho de Chimayó is a half hour outside of town and worth the 30 minute drive. And if Taos is on your list, definitely have dinner at the Love Apple.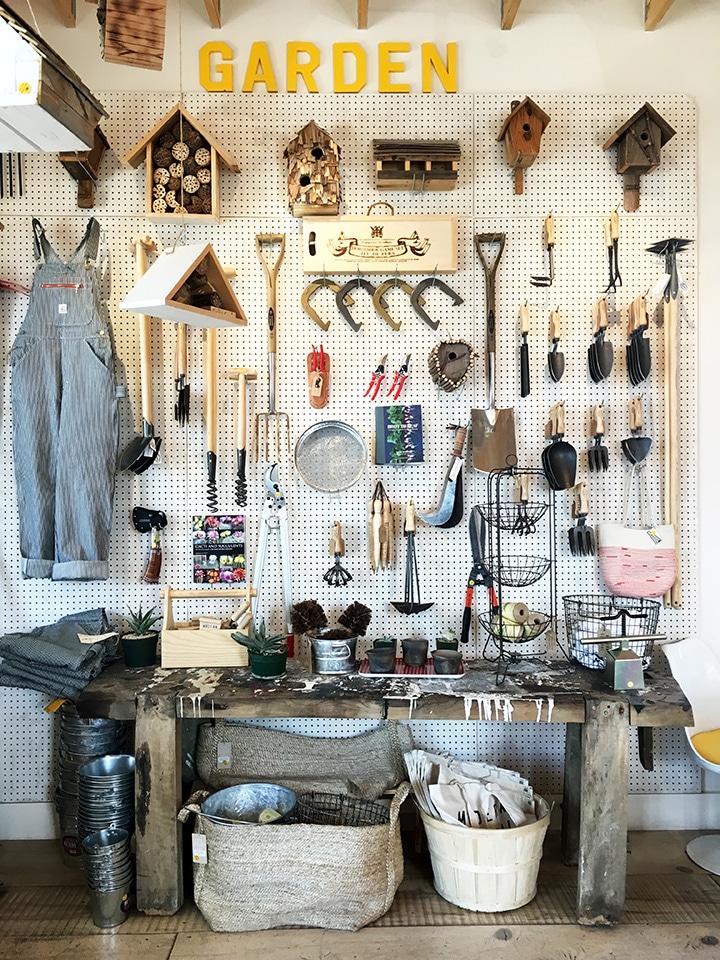 Shopping
Along the outside of the Palace of the Governors in the Plaza, you can shop for gorgeous jewelry at the Native America Vendors Program. Upstairs on the plaza is the most gorgeous, well curated gallery full of vintage Navajo rugs, native jewelry and artwork – Shiprock (pictured below).  If you're looking for some things for the kiddos, check the Santa Fe favorite, Doodlets right on the Plaza. Beehive Books is the best spot for children's books, and a pretty store as well! Modern General (pictured above) is another beautifully curated shop with kitchen and garden supplies and much more.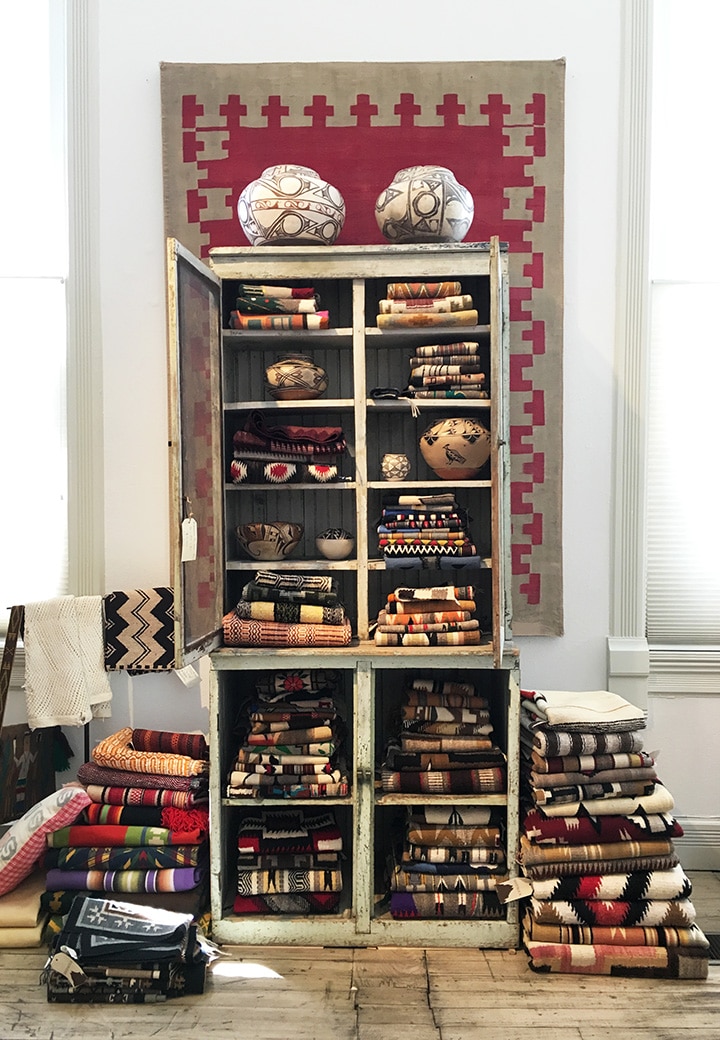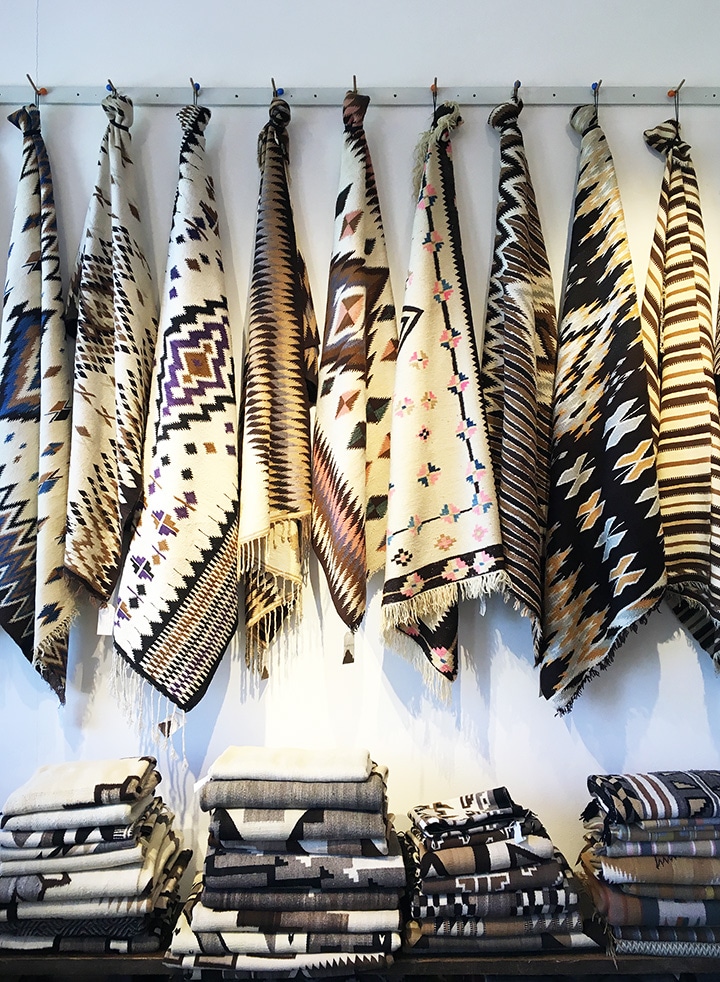 Get Outside
Head out for a hike at Bandelier National Monument, or you can't go wrong with an afternoon of hiking at the gorgeous Ten Rocks National Monument outside of town. If relaxation sounds good to you, check out Ten Thousand Waves or Ojo Caliente for a day of soaking.