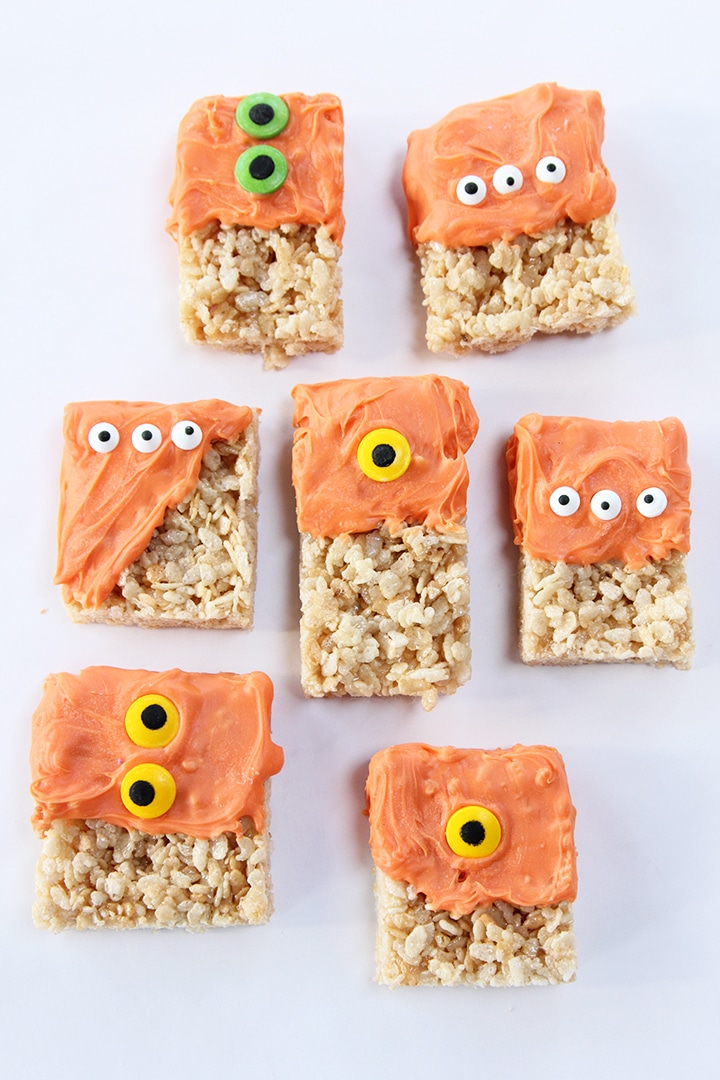 Whether you are in charge of Halloween snacks at school or want to make something special for your kids on Halloween, we have you covered. Try making our simple halloween snacks for kids! We have heathy options and treats. Your pick! We are excited to share these Simple Halloween Snacks for Kids that we actually made last Halloween and are sharing this year!
First we made rice crispy treats. We cut them in rectangle and square shapes. Melt white chocolate and food coloring. Add a small amount of coconut oil to the melted chocolate. This will help from the chocolate hardening too fast. Place some sugar eyes and you have some cute Monster Rice Crispy Treats.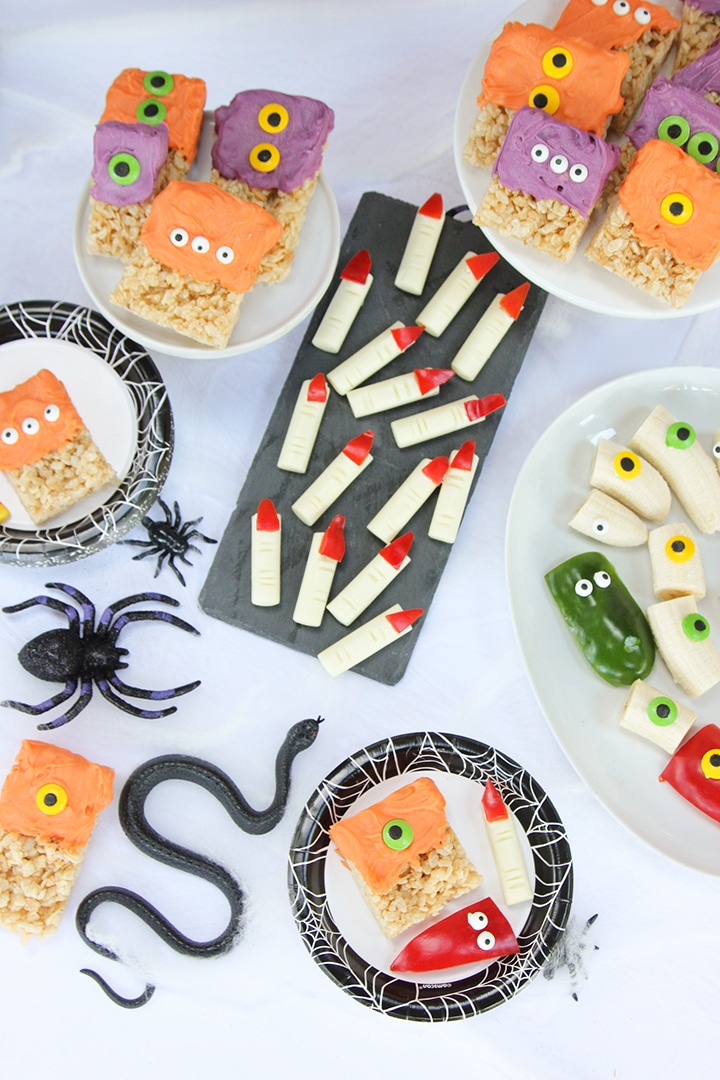 Next are Witch Fingers – cut a "scoop" out of the top of cheese stick. Cut some red pepper in the shape of a fingernail. Use cream cheese to adhere the fingernail to the cheese stick. Next cut some grooves into the middle of the cheese stick to look like a knuckle. Now you have some scary Witch Fingers for a Halloween snack!
Another healthy option is turning peppers into little monsters. Simply adhere sugar eyes to the peppers using cream cheese. I cut the peppers into 4 – 6 pieces depending on the size of the pepper. Arrange the cheese sticks and peppers on a platter. Perfect simple halloween snacks for kids, don't you think! We also made a simple halloween snack using bananas. Also check out our free printable for Halloween snacks here.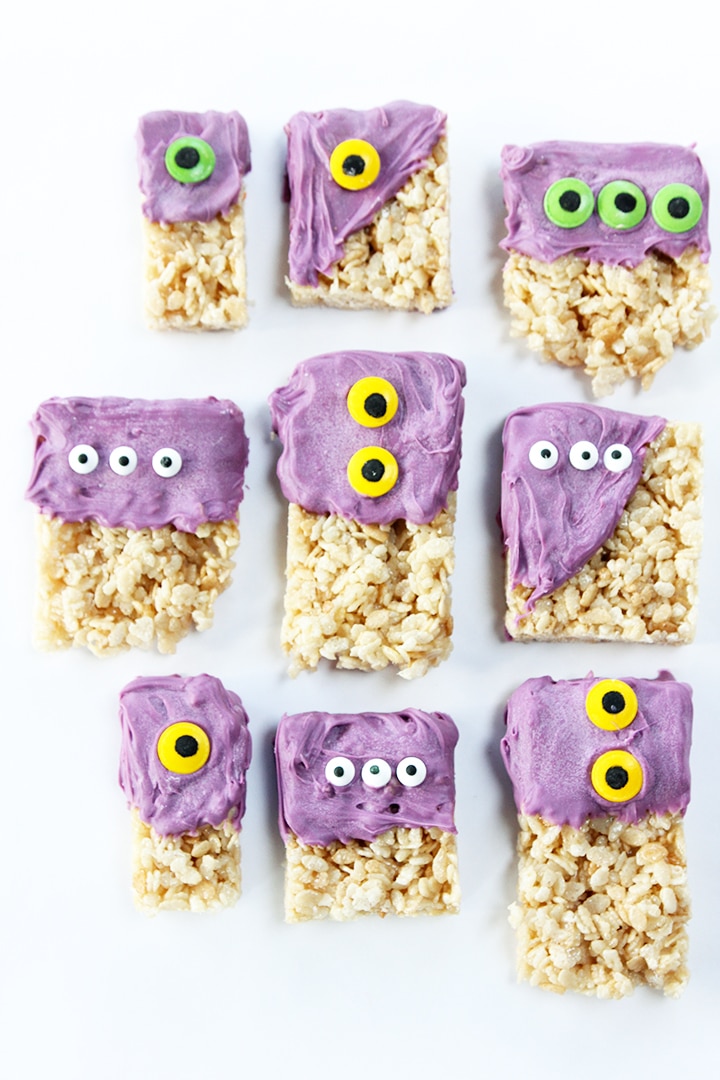 Photos by Sara Albers. 
SaveSave