We are counting down the days until spring, are you? Check out these darling Simple painted pots for plants for a fun activity to get into the spring season.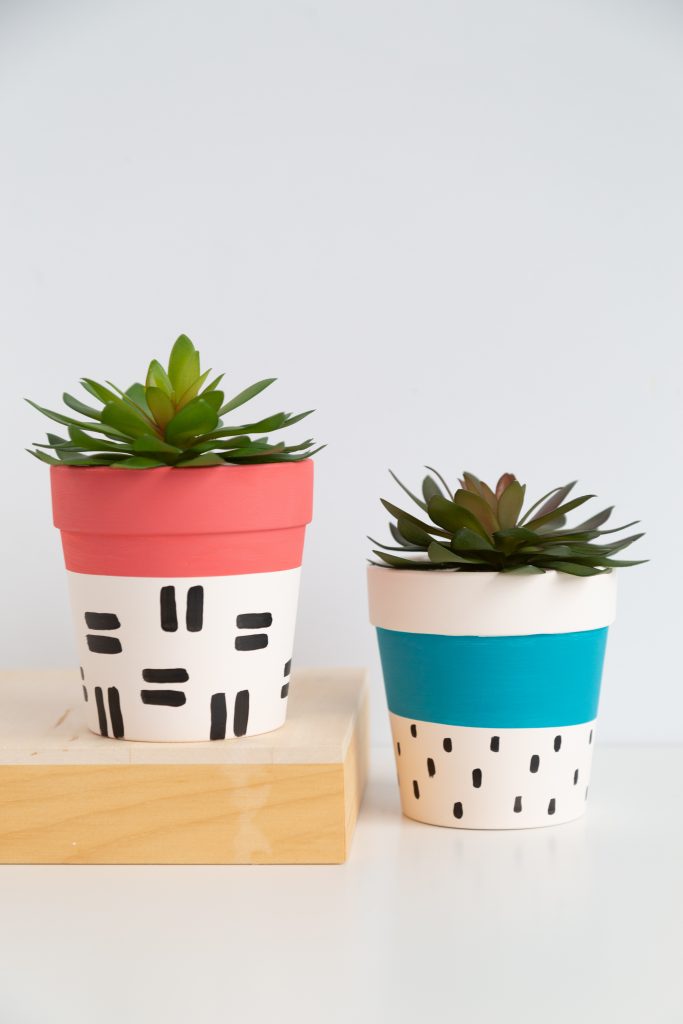 Do you have a bunch or white or terra cotta pots sitting around? We love adding personality with paint to planter pots. Color and pattern can totally transform a pot.
The colored paint along with the black pattern gives these pots a more mod look, don't you think?
We shared a few more ways to transform the basic planter over at Oriental Tradings blog, FUN365. You can find the full article right here.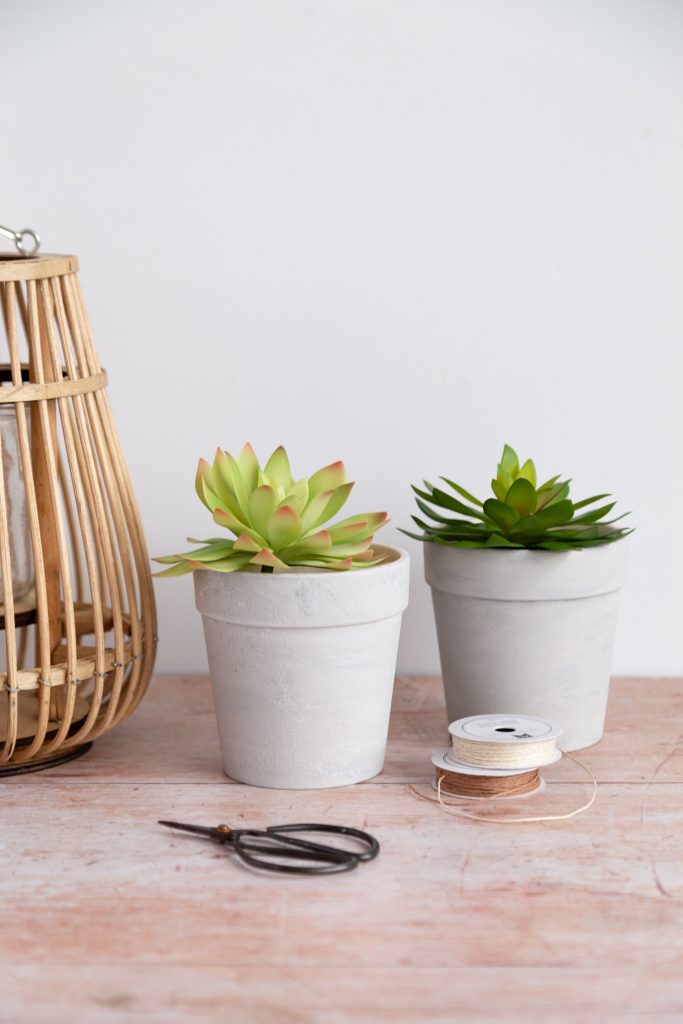 We used paint to give these white pots a concrete look and love how they turned out!