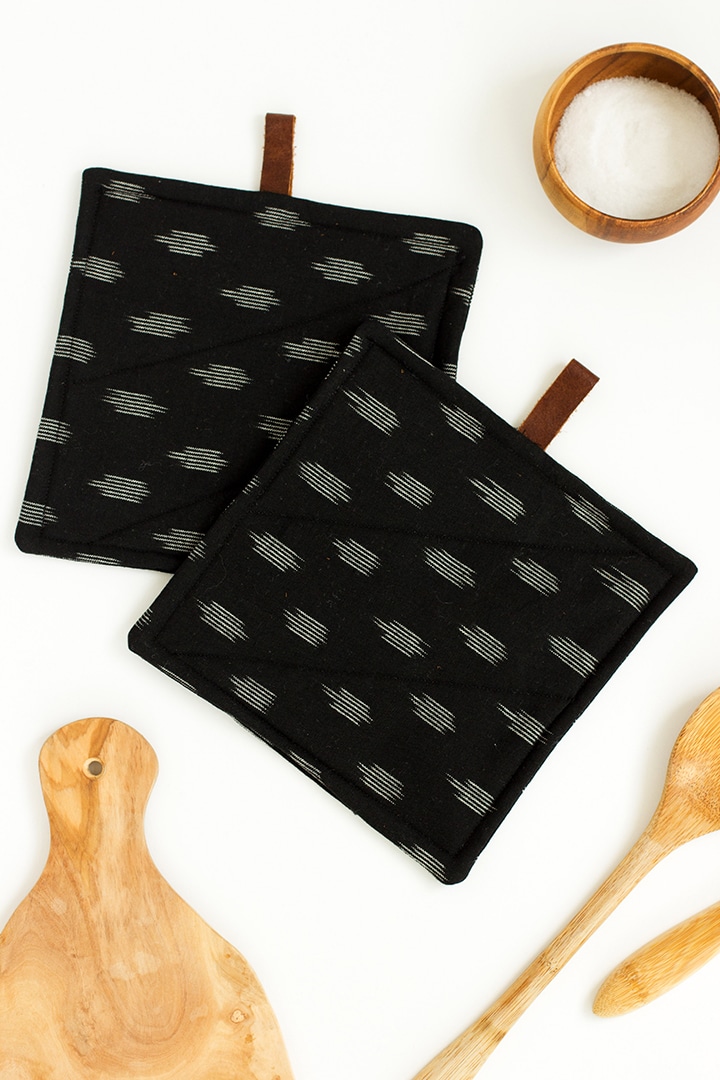 Do you ever find a fabric that you just fall in love with? I have a few black and white cloth napkins that I wanted to use in a sewing project. I chose to make handmade potholders so I could admire the cloth napkin ikat fabric daily in my kitchen. I love using repurposed fabric in my projects! I used a special insulated batting in between my two layers of cotton fabric, adding a leather tab for a nice touch of color and texture. This is a perfect beginner simple sewing project.
Read more for the full tutorial for the DIY Ikat Potholder…
Supplies
Cotton cloth napkins (mine are from Crate and Barrel)
Scissors
Sewing Machine
Scrap leather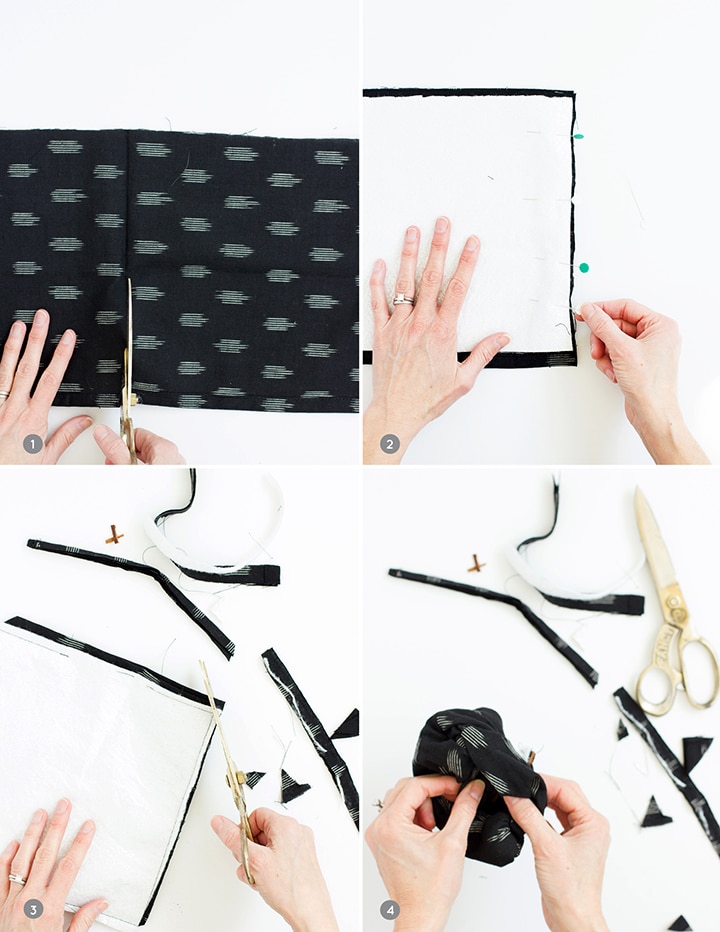 Steps
I used a cloth dinner napkin and cut it into four, 10 inch squares. Take 2 of the squares to use for the potholder. Cut a piece of Insul-Bright poly batting to 9×9 inches.
Place the two cotton squares of cloth, right sides together. Next, place batting on the "wrong side" of one of the squares of cloth. Pin together. Place a loop of leather or fabric facing down, in between the two piece so patterned cotton fabric. Sew along top and sides, leaving a 2.5 inch opening in the bottom to pull the insides out.
Trim the edges and clip the corners.
Turn the insides out by gently pulling the fabric through the bottom opening. Iron the potholder and sew along the edges using a 3/4 inch seam allowance. This secures the batting inside and closes the opening at the bottom. I also sewed two lines at an angle. The finished size is 8 x 8 inches.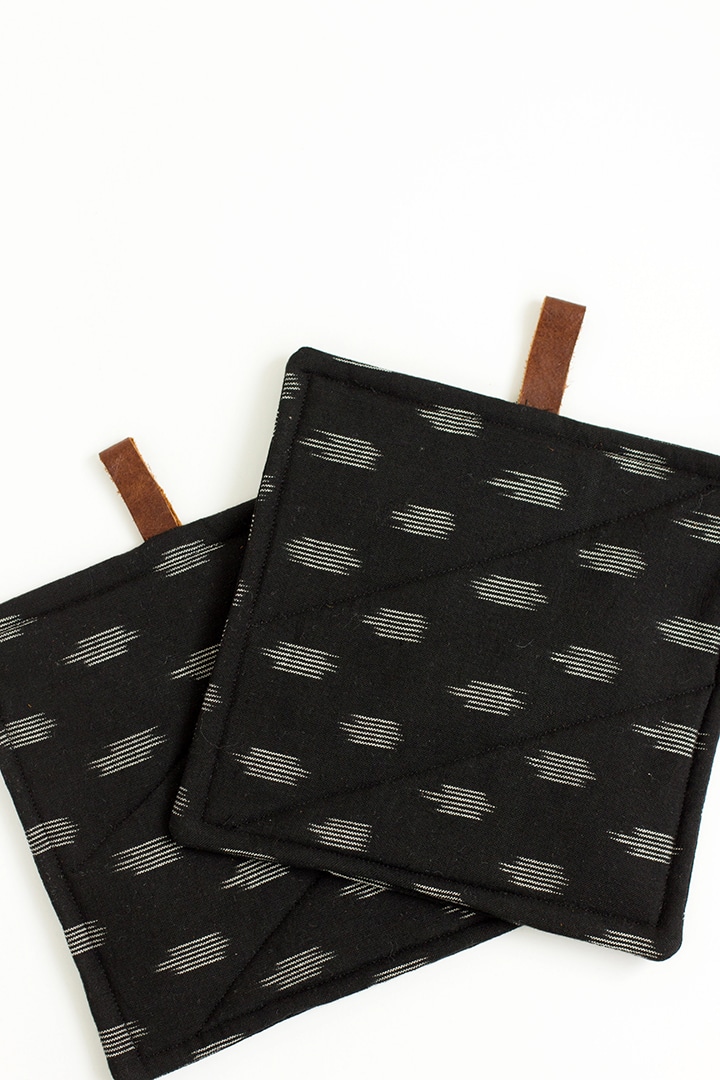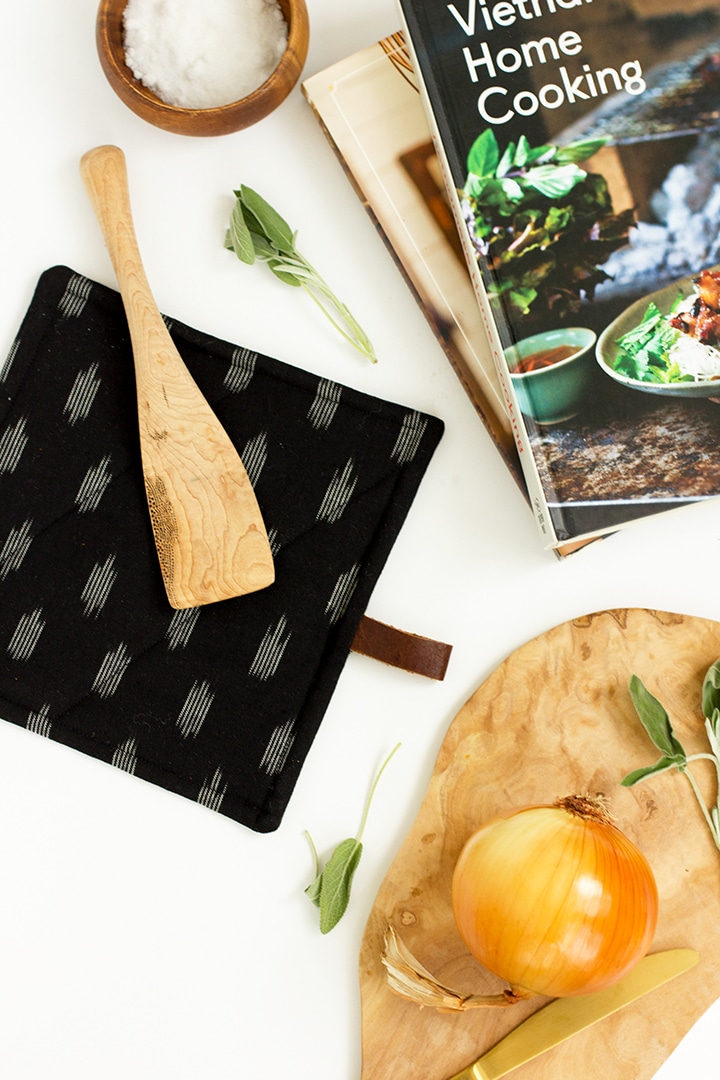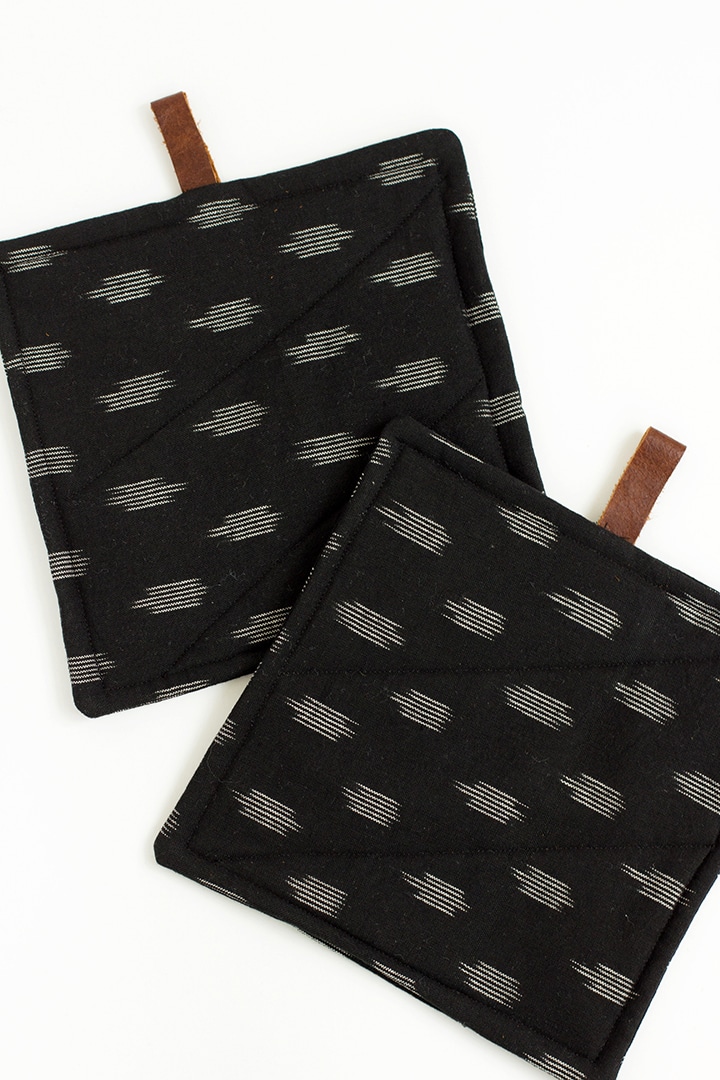 Photos by Sara Albers.