I was recently watching the snow fall and accumulate on my deck when I thought to myself, "Why not try ice dyeing, but with snow?" So here it is, our DIY Snow Ice Dye Tutorial!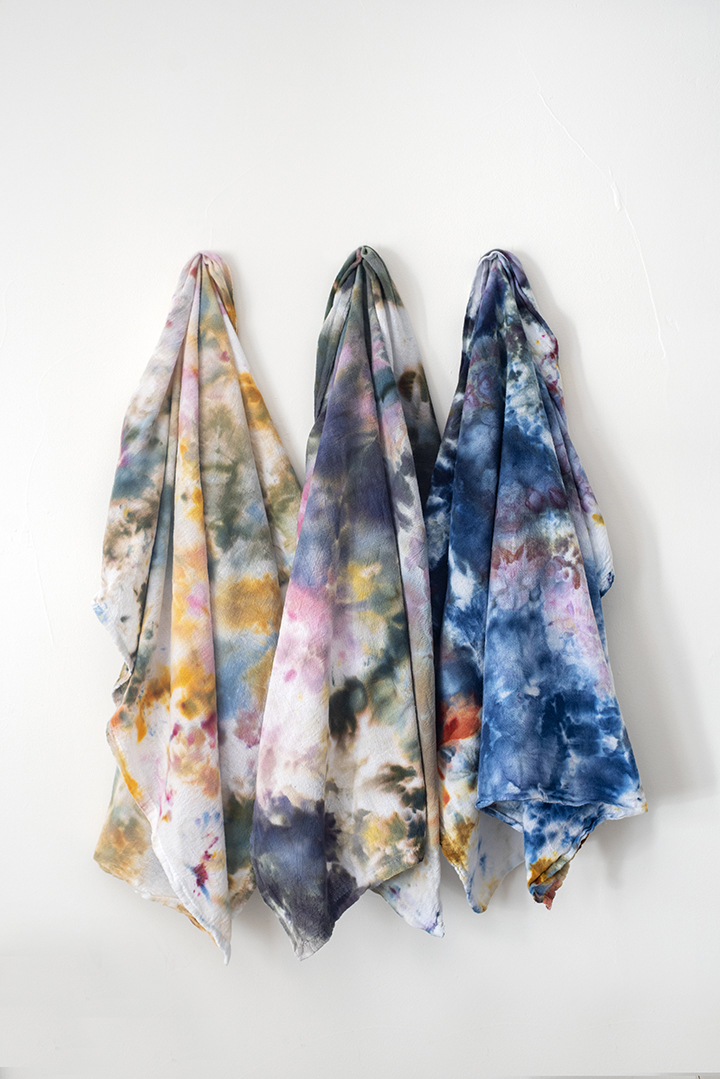 Ice dyeing became a bit of an addiction for us this past summer. The powder fabric dye gives an almost watercolor effect on the fabric. We dyed sweatshirts, Turkish towels and cloth napkins!
In the past, we used Jacquard Procion Fiber Reactive Dye and Rit powdered dye. But for this snow ice dye project, we tried the Dharma Trading fiber reactive dyes.
What is Ice Dyeing?
This is a method of dyeing using ice, (pre-treated) fabric and fabric dye. You can use natural fabrics like cotton, linen, wool, and silk. The fabric is washed and kept damp. Fabric can be pre-treated with salt, vinegar or soda ash (depending on fabric and dye that you use). Then ice is placed onto of bunched fabric and powder dye is applied to ice. The melting ice gives the water color effect as you allow the ice to melt over the fabric completely.
Ice Dye Dish Towel Supplies
Bin or tray
Snow
Gloves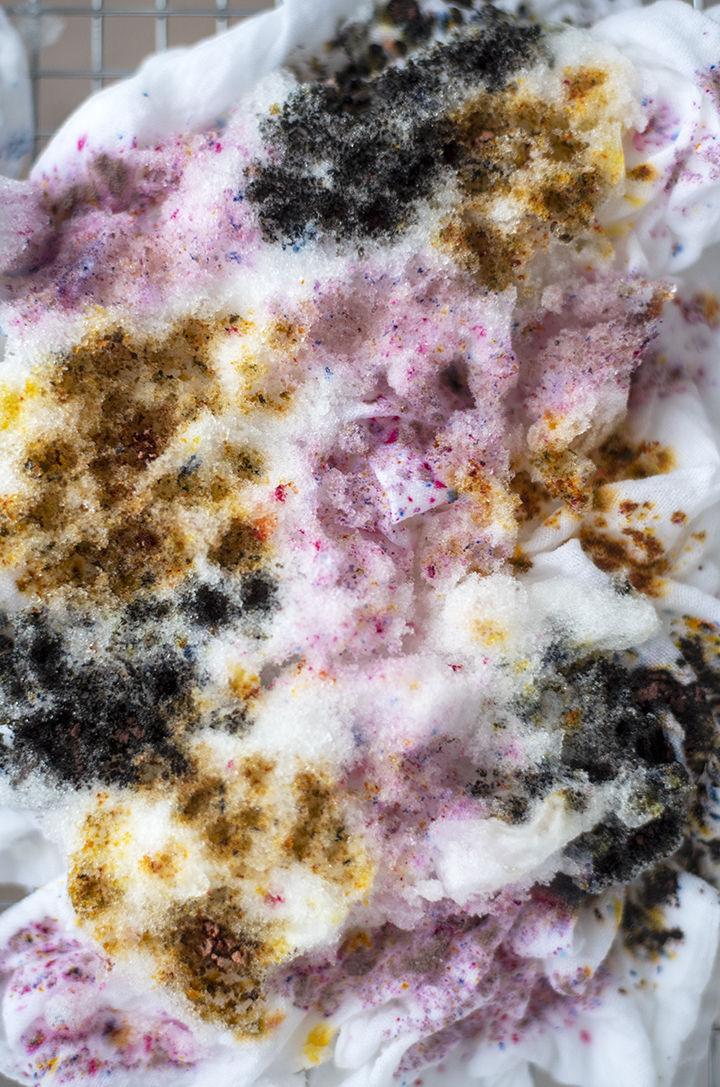 Instructions
Prep the cotton fabric. Wash with mild detergent to remove anything from fabric. Next soak the damp fabric in a soda ash warm water mixture. Follow instructions on soda ash label.
Cover your work area (we use a white plastic tablecloth).
Prep your supplies. Place cooling rack over the tray or bin to catch the melting snow and dye.
Remove fabric from soda ash bath. Wring out the excess water. Bunch the fabric and place it on top of cooling rack.
Place snow on top of the fabric.
Now it is time to sprinkle powdered dye on to ice with a spoon. A little bit goes a long way! You do not need a large sum.
NOTE: If you use mulitple colors of dye, leave a little room in between where you spinkle the powdered dye so the colors do not overly blend.
Allow the snow to melt completely. Depending on how warm it is, this could take a few hours.
Wash and dry.