Spicy Paloma Cocktail Recipe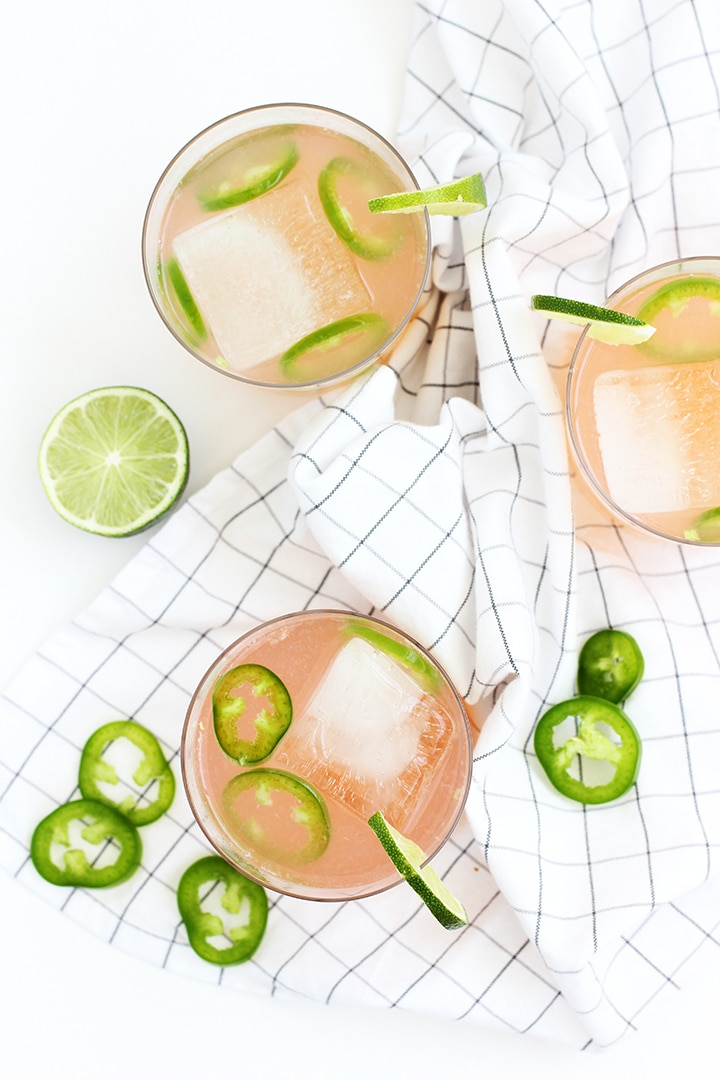 We are so ready for summer – backyard BBQs, swimming, lake time, vacations, hiking, the list goes on and on. We love to entertain during the summer. What better way to host friends for a BBQ than with a perfect summer cocktail.
This Spicy Paloma cocktail recipe screams summer with freshly squeezed grapefruit, limes, and tequila. We added some kick to the basic Paloma cocktail recipe with jalapeños.
More summer cocktails favorites
Read more for our Spicy Paloma cocktail recipe…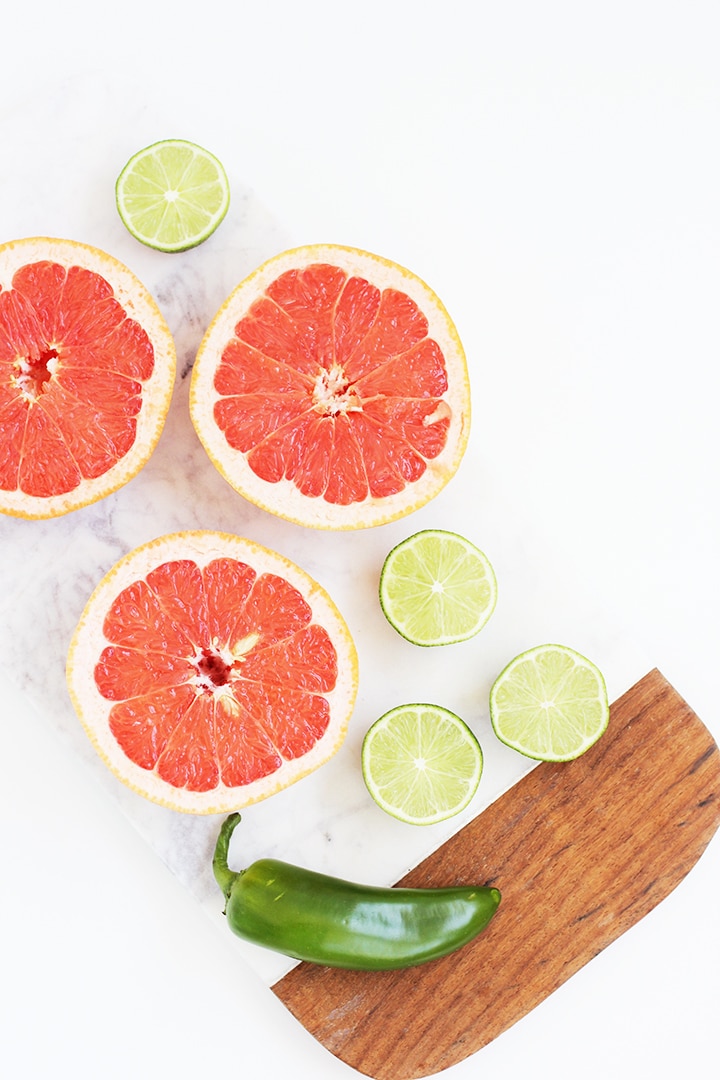 Spicy Paloma Cocktail Recipe
This recipe makes one serving.
2 oz. tequila (you could make your own jalapeño infused tequila too)
2 oz. fresh squeezed grapefruit juice
1/2 oz. fresh squeezed lime juice
1/4 oz. agave or simple syrup
1 sliced jalapeno pepper
1 oz. grapefruit soda water
2 inch ice cube tray (I love using the large ice cubes for cocktails!)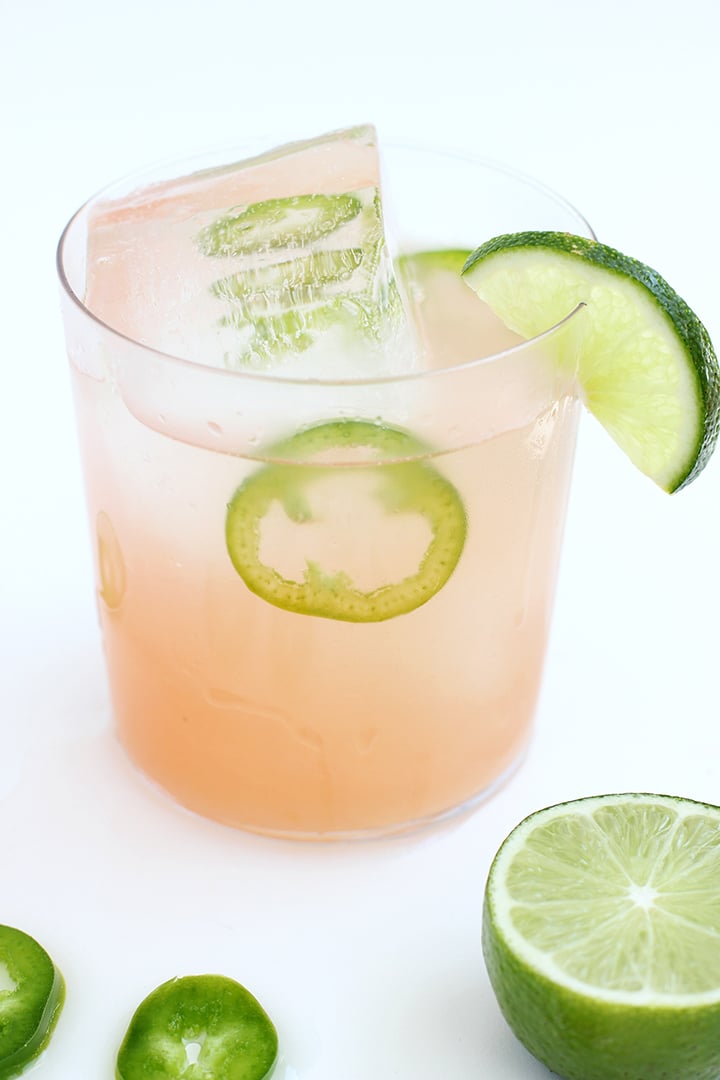 Add first five ingredients in a cocktail shaker with ice or stir in larger glass. Pour in cocktail glass and add the soda water on top. You can add salt to the rim if you'd like. Try our Sriracha Salt recipe. Garnish with lime or grapefruit wedge.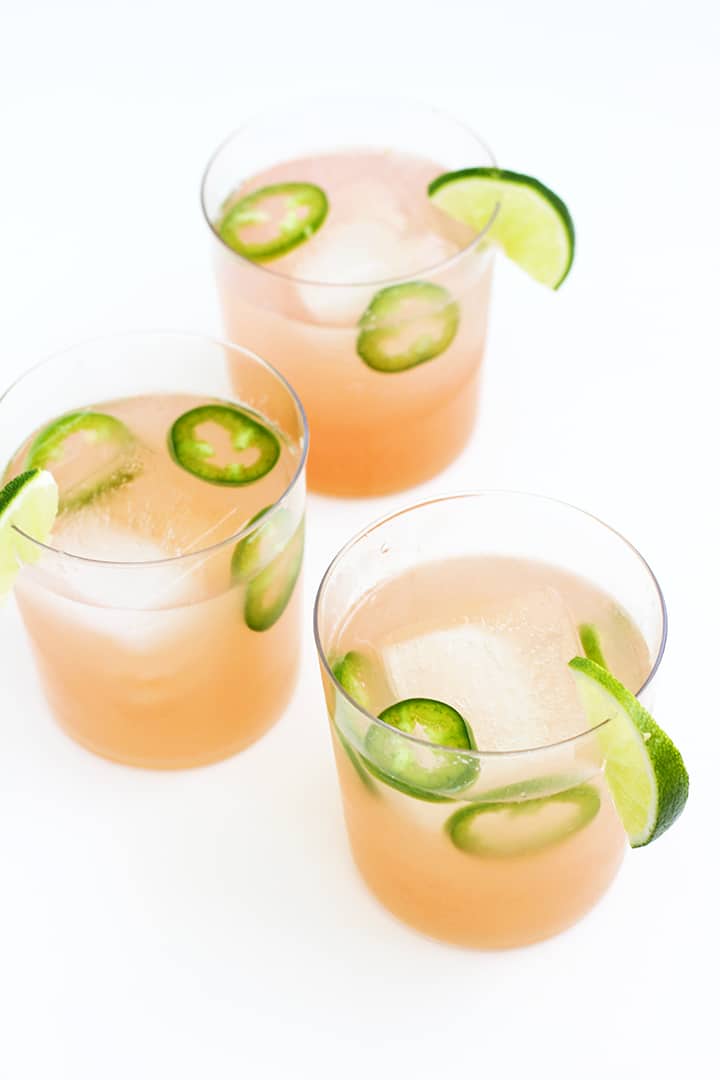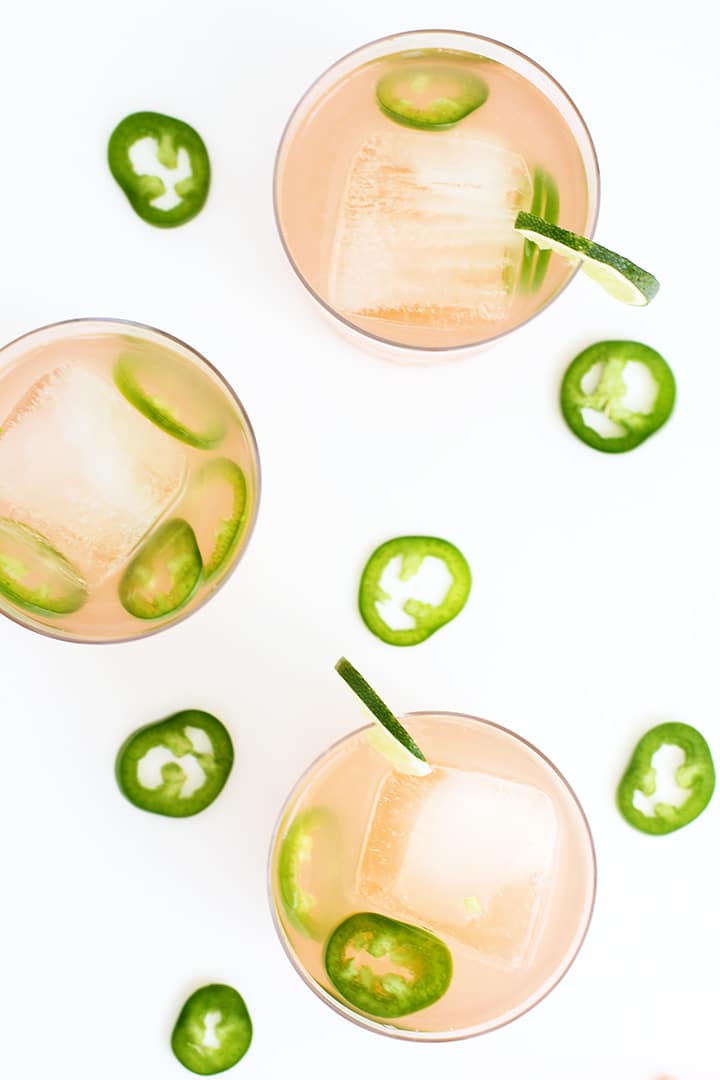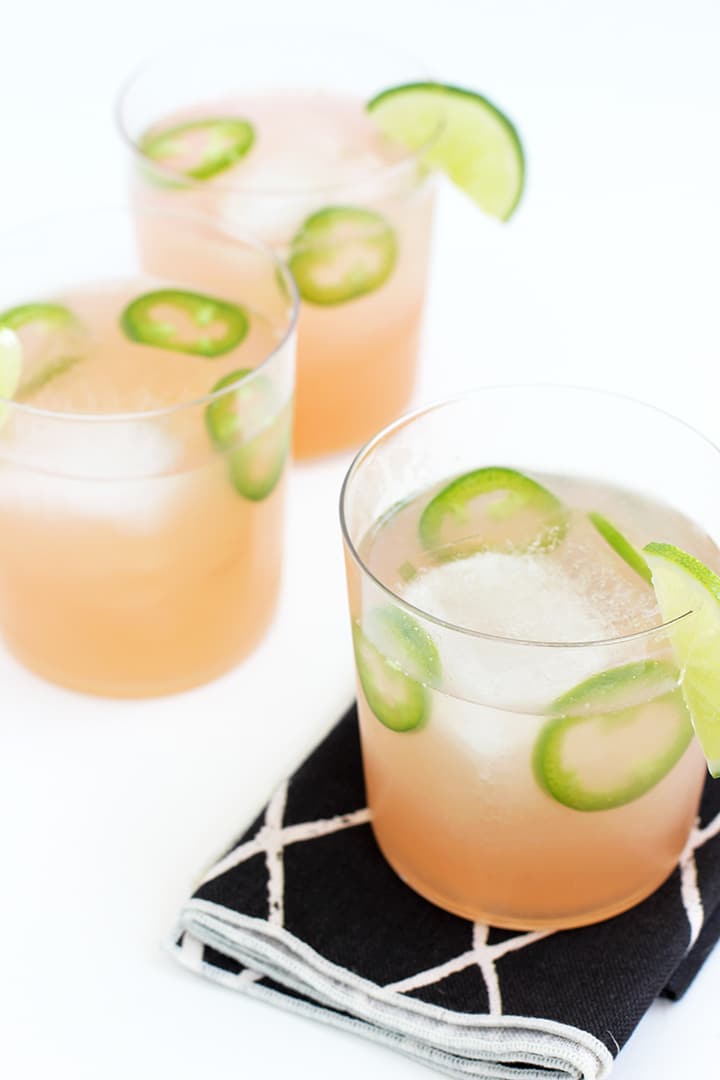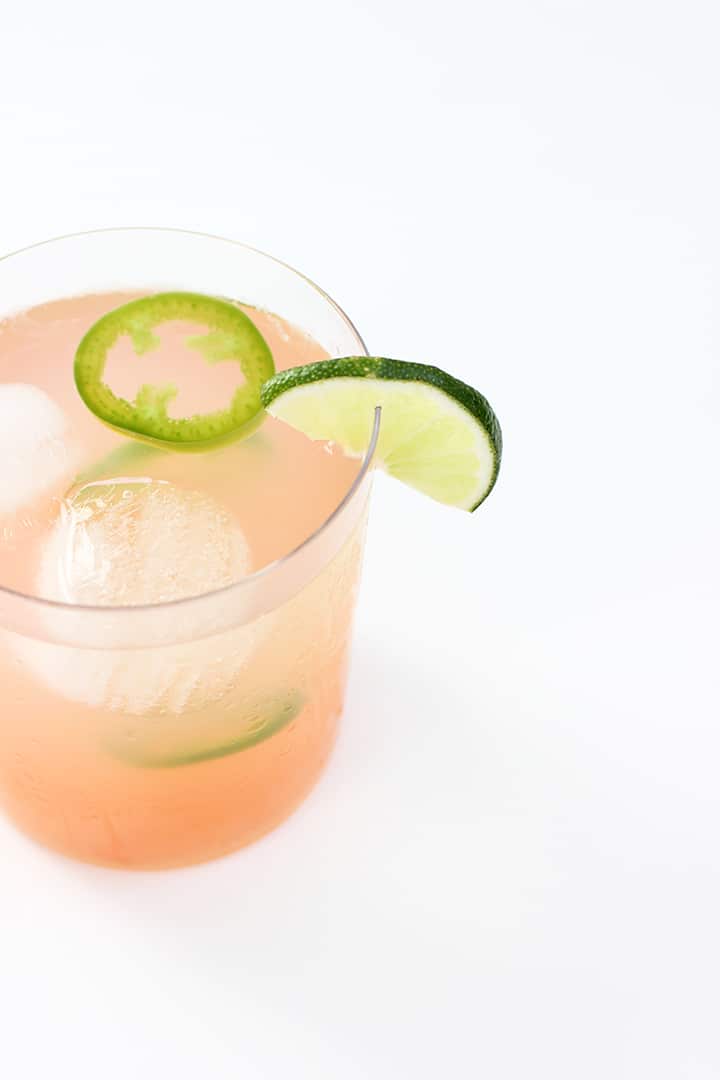 Photos by Sara Albers.