This post has been sponsored by Clorox. All thoughts and opinions are my own.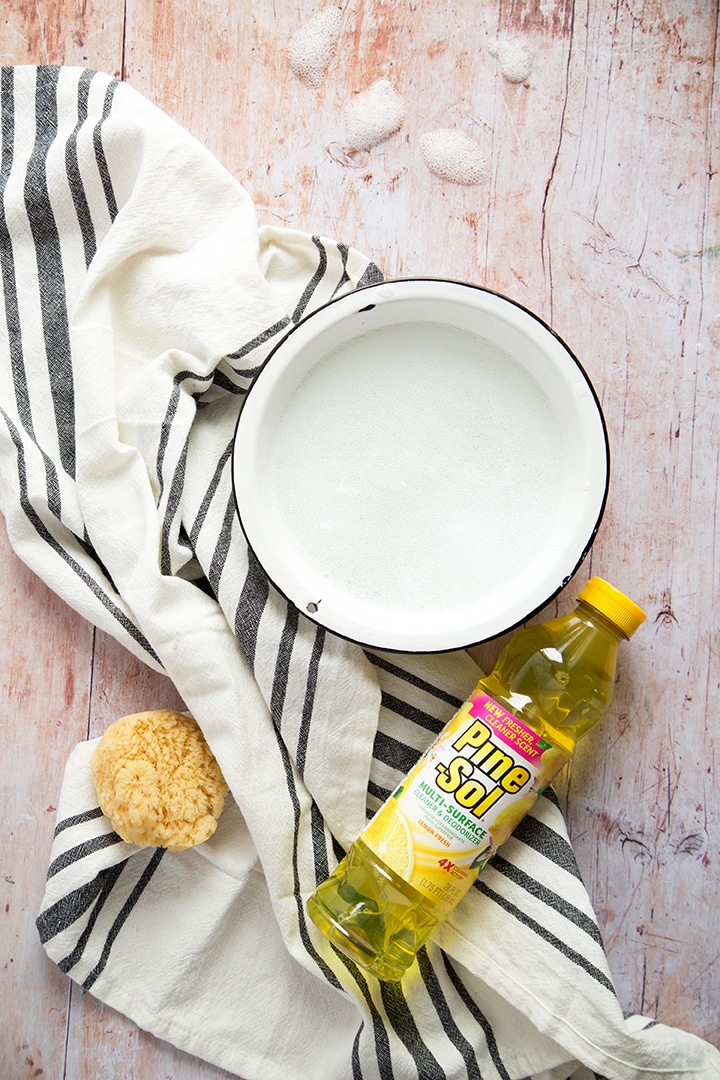 When the weather starts to warm up, we get that pull to open all the windows and the house and start a big spring clean. But it doesn't have to be daunting. There are ways you can stay organized and cleaned up throughout the year to make that spring clean less of a giant weekend of cleaning.
We teamed up with Clorox today to share some of our favorite tips, along with some tried and true tips from our most organized friends and mamas.
Spring Clean Tips:
Make yourself a spring clean checklist – create your list of goals, print it out and tape it on the fridge or pantry door (a place you look at every day). Creating goals helps keep us accountable.
Create a cleaning kit with all your essentials – I like mine in a plastic bucket with a handle. I can carry it around the entire house.  Some of my go-to essentials are Clorox Clean-Up All Purpose Cleaner with Bleach, Pine-Sol Multi Surface Cleaner, Clorox Disinfecting Wipes, Clorox Toilet Bowl Cleaner, Clorox Bleach and Glad Tall Kitchen Bags with Clorox. I also keep sponges, microfiber cloths, rubber gloves and a scrub brush in the bucket.
Wash windows, inside and out – We love to get those windows clean after a long winter. And it's a motivator to get that fresh shine on the rest of the house too!
Give your floors a deep clean – Set aside a several hours to tackle your floors. Every floor in your home deserves a deep clean. Scrub those tile floors in the bathrooms, mop all your wood floors and use a carpet cleaner on all the carpet. And don't forget to clean all your baseboards.  Pine-Sol works brilliantly.
Furniture Refresh – Don't forget about your furniture. Clean all your upholstered furniture and deep clean wooden and metal furniture.
Appliances – Show your appliances some love. Pull out that fridge, clean the coils and inside. Get a shine on that oven and deep clean that microwave. Spring is the best time to use the cleaners inside your washing machine and dishwasher too.
Pantry Clean Out – Spring cleaning is a great time to organize your pantry. And this can be done one evening when the kids are in bed. Pull out all the food and take a look at expiration dates, etc.
Degrease kitchen cabinets – Sometimes you can't even see the grime buildup on your cabinets. Give them a good wash to refresh. Mix ¼ C Pine-Sol with one gallon warm water to give those cabinets a scrub.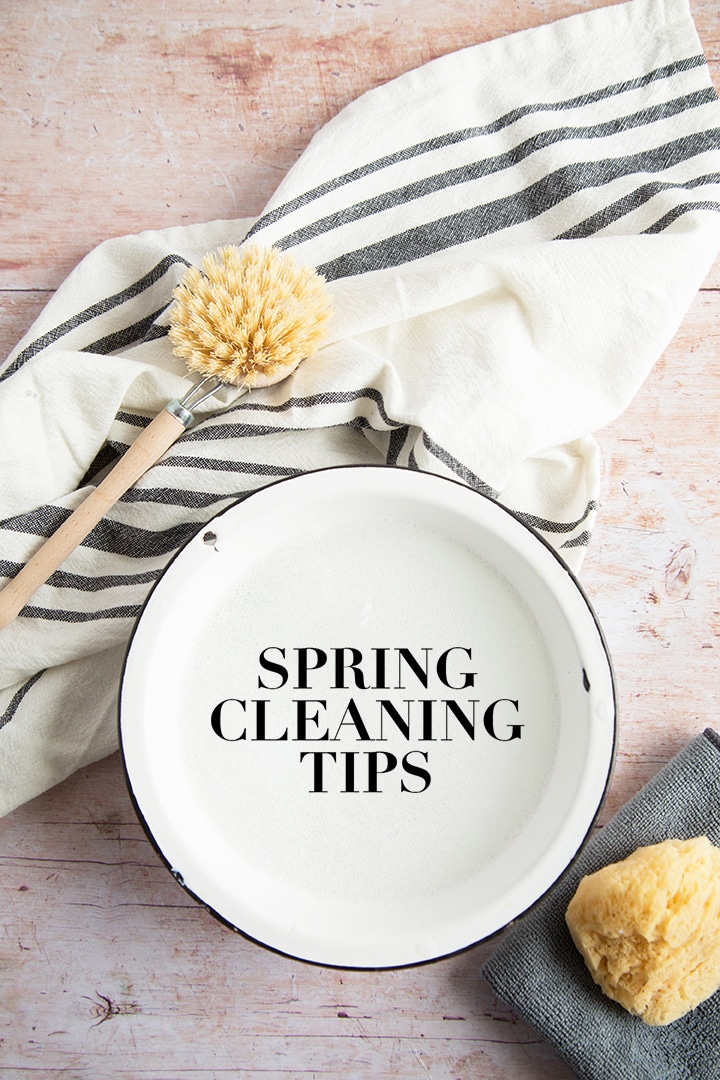 Your bed – Wash everything, even pillows and comforters and vacuum and rotate your mattress.
Freshen up your drains – You can use a mixture of baking soda and vinegar, and then run hot water. For the kitchen sink, try adding a couple of lemon rinds through the disposal and then rinse with cold water. This will get rid of any stink in there. Try adding a few ice cubes and salt too.
Clean out those closets – My friend Jodi loves toclean out of her kids' closets and dresser drawers during spring-cleaning. "Filtering and donating all of the clothing that no longer fits. I also purge my closet of everything I haven't worn in the last season at all."
One room challenge – My friend Jen tackles one room at a time. "Don't try to do it all at once or you may end up overwhelmed with a much bigger project on your hands!"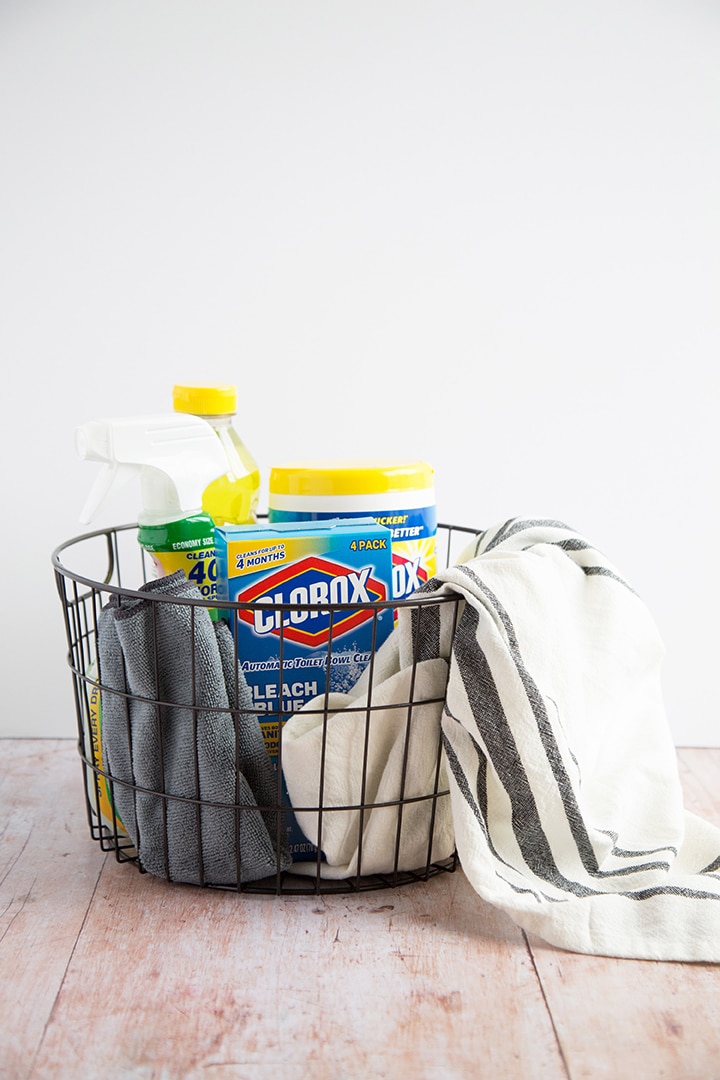 Everyday Organizing & Cleaning Tips:
We take our shoes off at the front door in our house. I finally got a metal basket for each kid and they know to plop their shoes (unless they're wet) into the basket when they walk through the door. –Melissa
Now that my girls are older and shower on their own, I use that time to stay in the bathroom and clean up the clutter on the counters, clean the sink and sweep the floor. –Melissa
One of my favorite everyday cleaning tips I've ever learned was to set a timer for a power pick up. I'll set the timer for 20 minutes and I know I've got to work fast and it tricks me to get as much cleaned up before that timer rings. –Melissa
Schedule one day for bathrooms, one day for linens and one day for vacuuming, etc. on a weekly basis. –Jodi
During the week I don't leave the house without spending FIVE minutes to run around the house picking up. It makes coming home much more pleasant when there aren't dishes in the sink, coffee mugs sitting around and shoes not straightened by the door. I'm not much into clutter or a lot of sit around things so when the house is out of order it makes me anxious. My 15-year-old daughter doesn't have to be asked to clean up her room before school – it's catchy! –Jen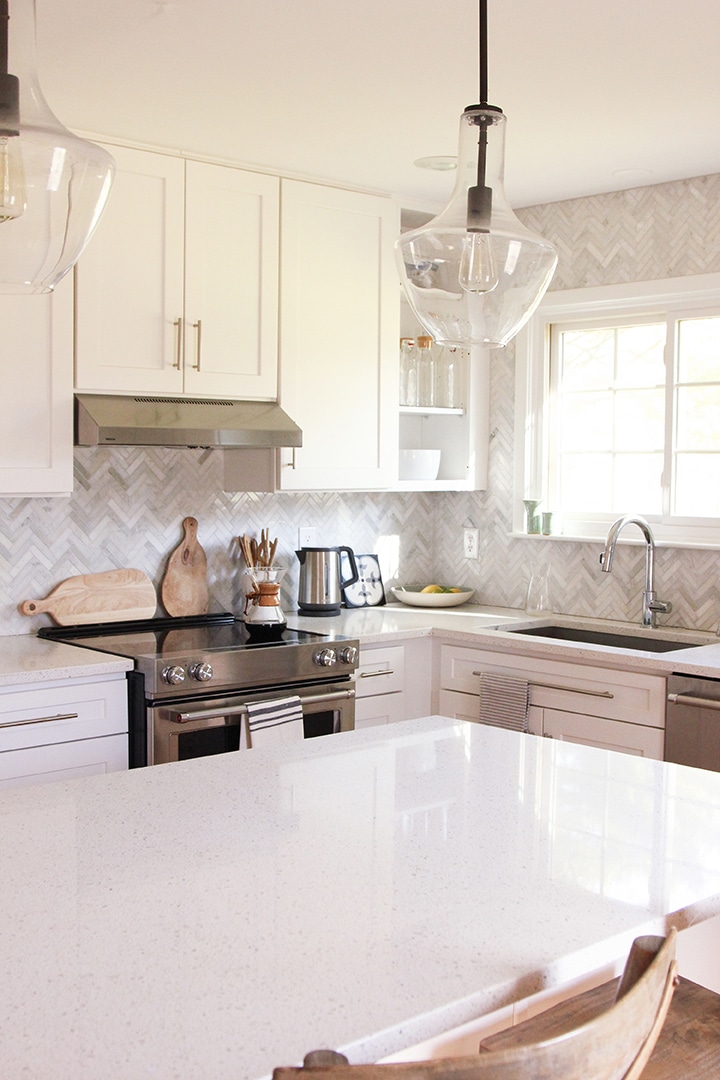 The touch things once rule: Tired of stacks of mail or junk you've decided to "deal with later?" Try the touch it once rule which forces you to deal with it now. Use this when spring cleaning too. If you touch it – deal with it – now. Or you'll just end up with a bunch of different piles that eventually end up back in the same bigger pile! –Jen
Make organization pretty. Use glass bottles and labels to organize your spice drawer. Every time you use it, it's not only organized and easy to use, but also pleasing on the eye. –Lauren
I keep essential and quick cleaning products in each bathroom. This saves me time and makes the 5-minute bathroom clean so much easier! I have Clorox wipes, toilet bowl cleaner and window cleaner under each sink.   – Sara
Get ready for your Spring Cleaning and get all the essentials at your local Walmart in the cleaning aisles. And see more spring cleaning info here.
Buy Now
Buy Now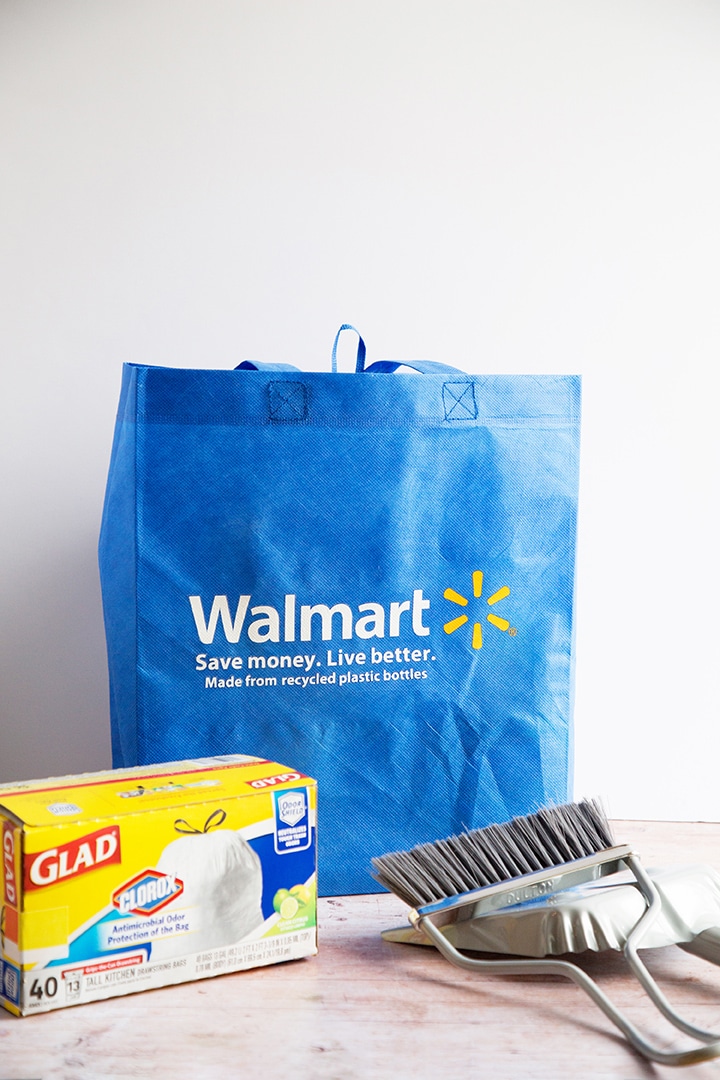 Photos by Sara Albers, article by Melissa Fenlon.