Happy Summer, friends! If the kids are not out of school yet, they will be very soon. Get ready for summer entertaining with a favorite cocktail of ours, the Strawberry Mojito. Fresh mint leaves muddled with strawberries and a little sugar make this cocktail perfect for summer! Add lots of fresh lime juice, rum and club soda for a new twist on the basic Mojito. We are delighted to be sharing the full recipe over on the Oriental Trading blog, kicking off their Summer Cocktail Series. Head on over to their blog for the full how-to. Can't wait to see all of the summer drinks throughout the next few months.
We love to mix up cocktails for summer BBQs or gatherings. Try our Blackberry Tequila Cocktail, Watermelon Margarita and the Spicy Paloma.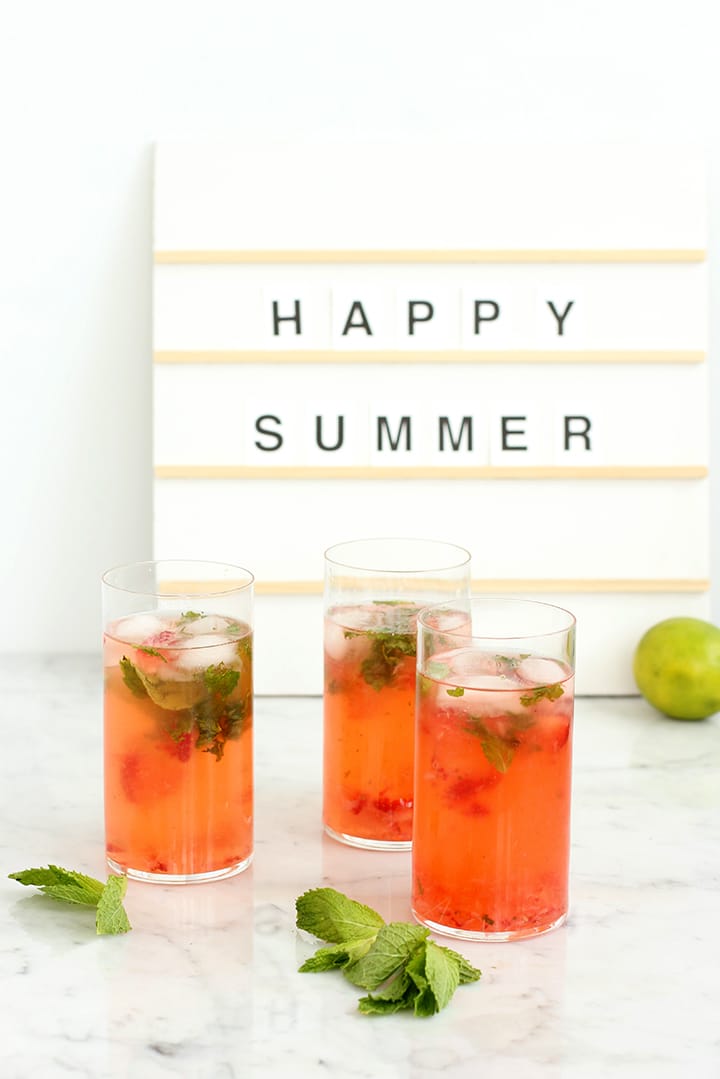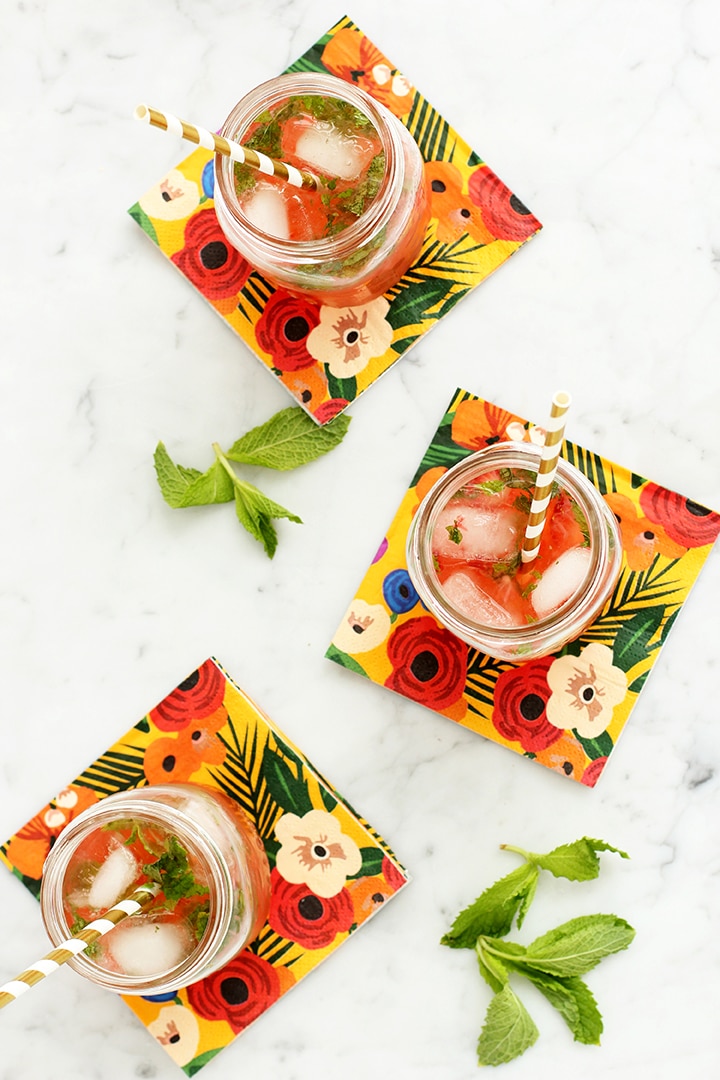 Photos by Sara Albers.