Studio Update – Help me pick a coffee table!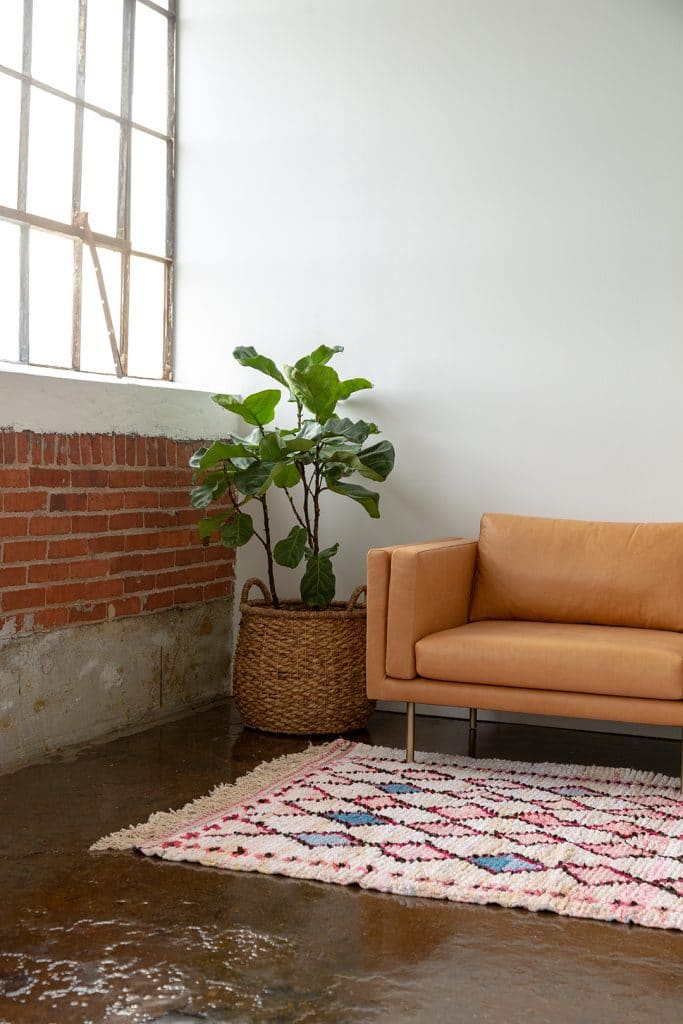 Everything has been moved into the studio space downtown at the historical Stutz Building. I am slowly but surely getting things organized and put into places that make sense. It was wonderful to have Melissa see the studio over the holiday, albeit only for one day. We didn't get to organize much, but we did put together a new white credenza!
I am in love with the Article leather couch. It is not only a beautiful piece of furniture, but it is incredibly comfortable. It really anchors the room and brings such a softness to the space. My new rug arrived and I am thrilled with how it looks. I ordered it from an Etsy rug shop that specializes in Moroccan rugs. I'm loving the pops of color that the rug adds to the space.
I do need a few more things to make the living space complete.
Artwork above the couch – more to come on this!
Side table with lamp.
Coffee table! This is where you come in… I would love your feedback on which coffee table to choose. I have a few favorites and am thinking that less is more in this situation. I want this area to not feel too heavy and the rug and couch to really show off. This glass top one is my first choice… what do you think? I would love you to leave me a comment with your favorite! You can see all of the coffee tables below.
Coffee Table Options for Studio