Style Crush – Boys Back to School Fashion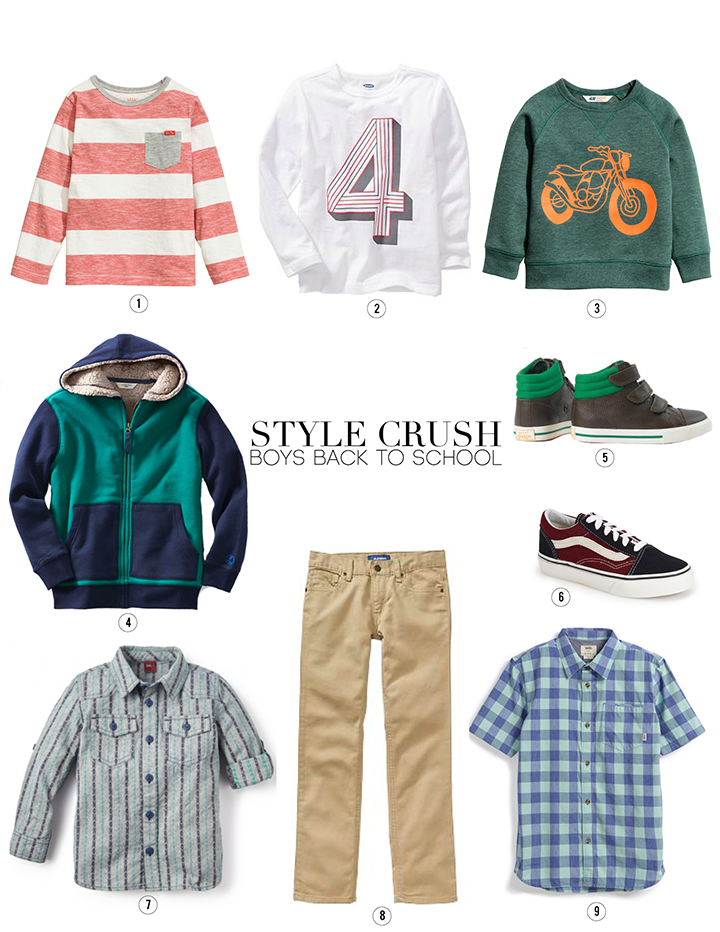 Last week we rounded up some of our favorite girls back to school fashions. I already bought these slip on Vans for Harper!
Today we are sharing some favorite looks for all the boys! I have to admit that I love back to school fashion for boys. Something so cool about the striped t's and button-down shirts.
1. H&M tee / 2. Old Navy Tee / 3. H&M sweatshirt / 4. Lands End hoodie / 5. Mini Boden high tops / 6. Vans / 7. Tea Collection shirt / 8. Old Navy jeans / 9. Vans button-down
image: H & M