Style Crush – Spring Floral Looks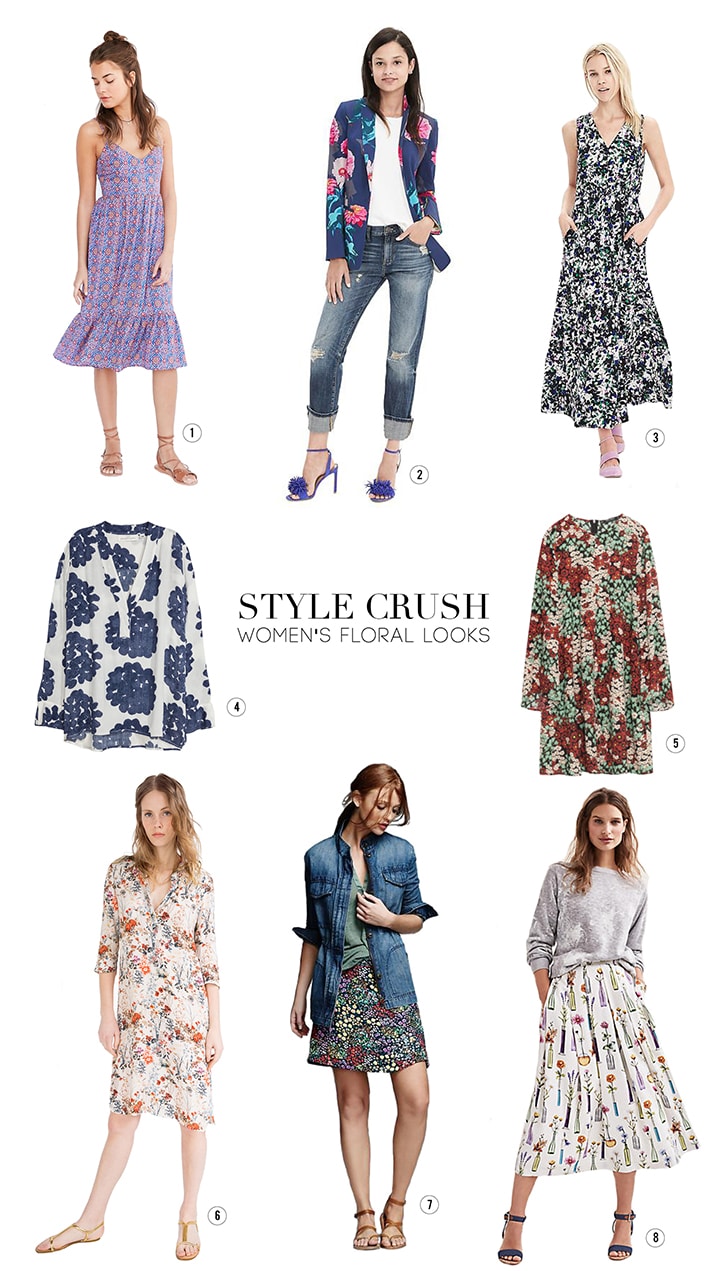 Maybe it is because I am on Spring Break at the beach this week, but I am so ready to jump on the floral trend! I am loving the feminine floral looks for Spring this year. I am sharing some favorites – from dresses, skirts, tops and even a blazer. These looks are just beautiful. I love how a floral dress can look so effortless and easy – whether you dress it up with a strappy heel or go for a more casual look with sandals. See our favorite Spring floral looks in our latest Style Crush!
Tiered Midi Dress | 2. Floral Blazer | 3. Floral Maxi Dress | 4. Patterned Blouse | 5. Printed Dress | 6. Printed Tunic | 7. Floral Skirt | 8. Jardiniere Skirt
Did you see our favorite spring dresses all about black, white and blue?