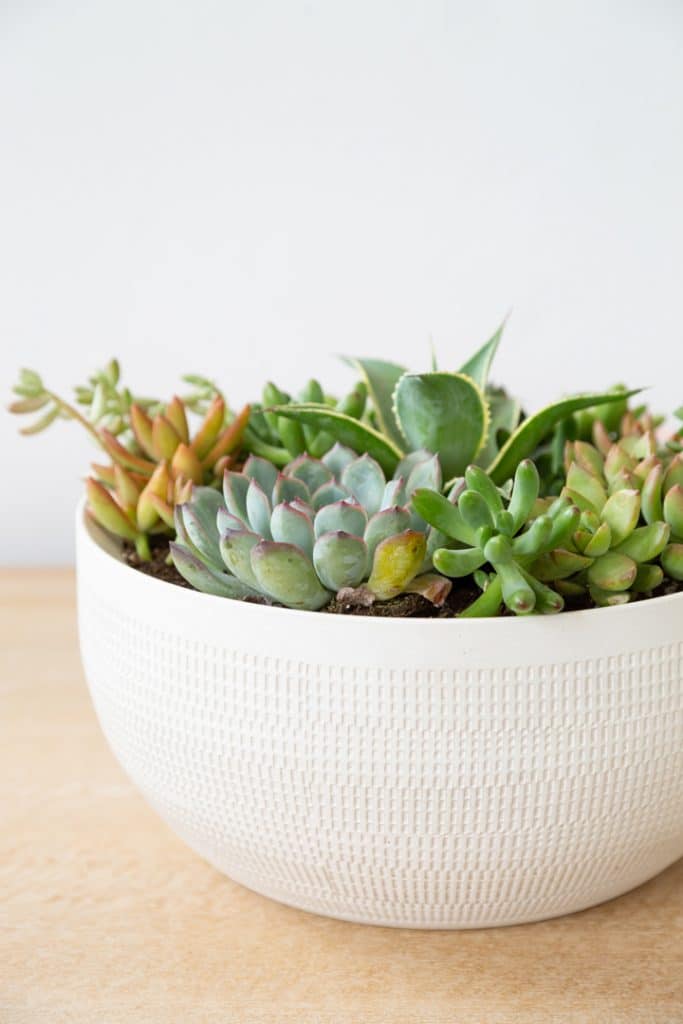 Container gardening was my only way of gardening for all my years living in San Francisco. We were lucky enough to have a big deck off of our living room in our flat in North Beach. I loved planting Mexican sage, bougainvillea, geraniums and lots and lots of succulents. Now that I am in the midwest, I still love container gardening. I still have pots of geraniums, but no Mexican sage or bougainvillea. But I do still love planting succulents in containers!
I put together this Succulent Bowl Planter for Hunker.com for my latest DIY project for them. I just love how it looks. You can use any shallow bowl from your kitchen or a bowl shaped planter. Head over to Hunker.com to find the full tutorial.
The planter bowl I used was from target (no longer available). But here are a few good choices: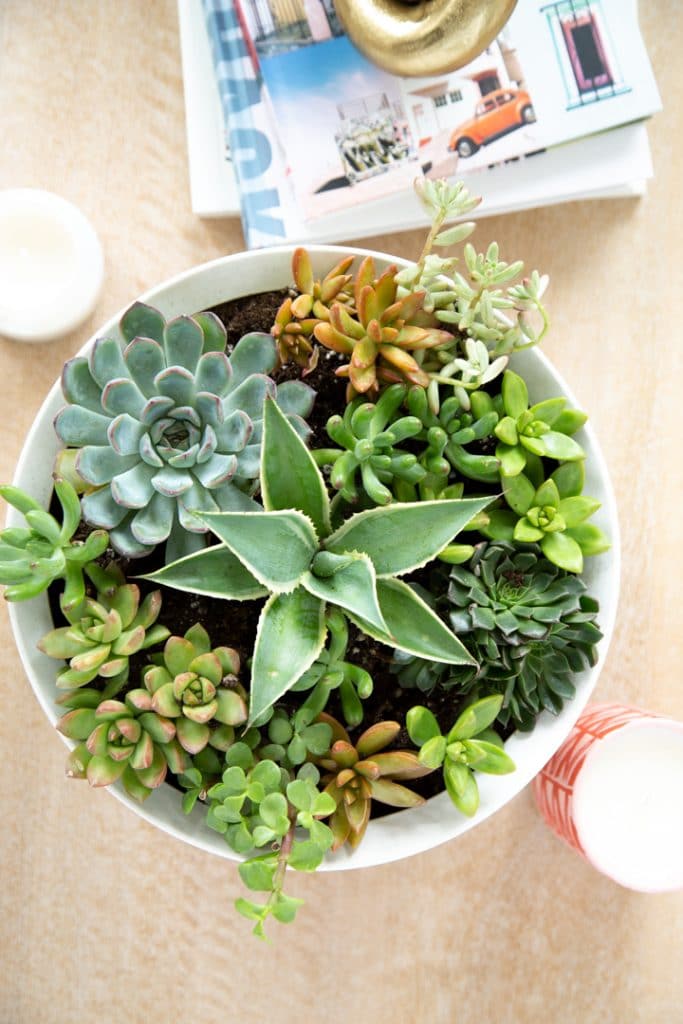 I still have the Succulent Bowl Planter at the studio but thinking about bringing it home to keep on my outdoor dining table. What do you think? Keep at studio or move to outdoor table at home?