Super Simple Carnitas Tacos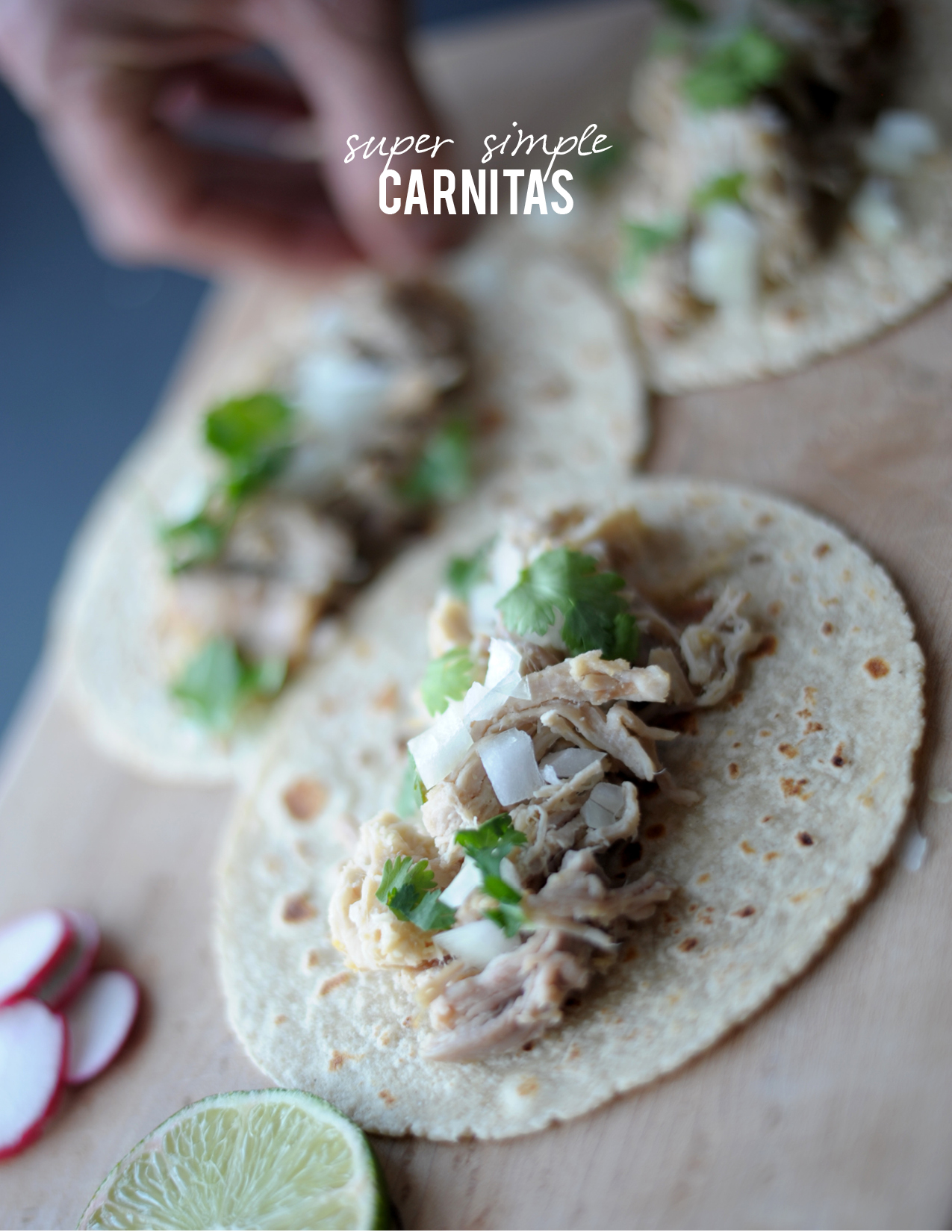 Happy Cinco de Mayo! This has become one of our go-to dinners, it's simple and delicious and perfect for a festive dinner tonight.
Several years ago, we were on the quest to find a good carnitas recipe. After trying a few, we landed on this one, and it was our favorite!
I've had some of the best carnitas of my life in Mexico, and this recipe gets the closest to what I like to daydream about. I know it may sound like a  strange combination, but you roast the pork in milk and orange. But the end result is melt in your mouth carnitas.
Our Spicy Quick Pickled Radishes are perfect with this dish! They add some crunch and color. 

This is a great meal for a having friends over. We love to create a taco bar of sorts, with garnishes like radishes, limes, cilantro, salsa, onion, avocado, and of course a myriad of hot sauces.
What I love about carnitas is that it's not overly-marinated. It's simply roasted, so the flavors of the meat shine.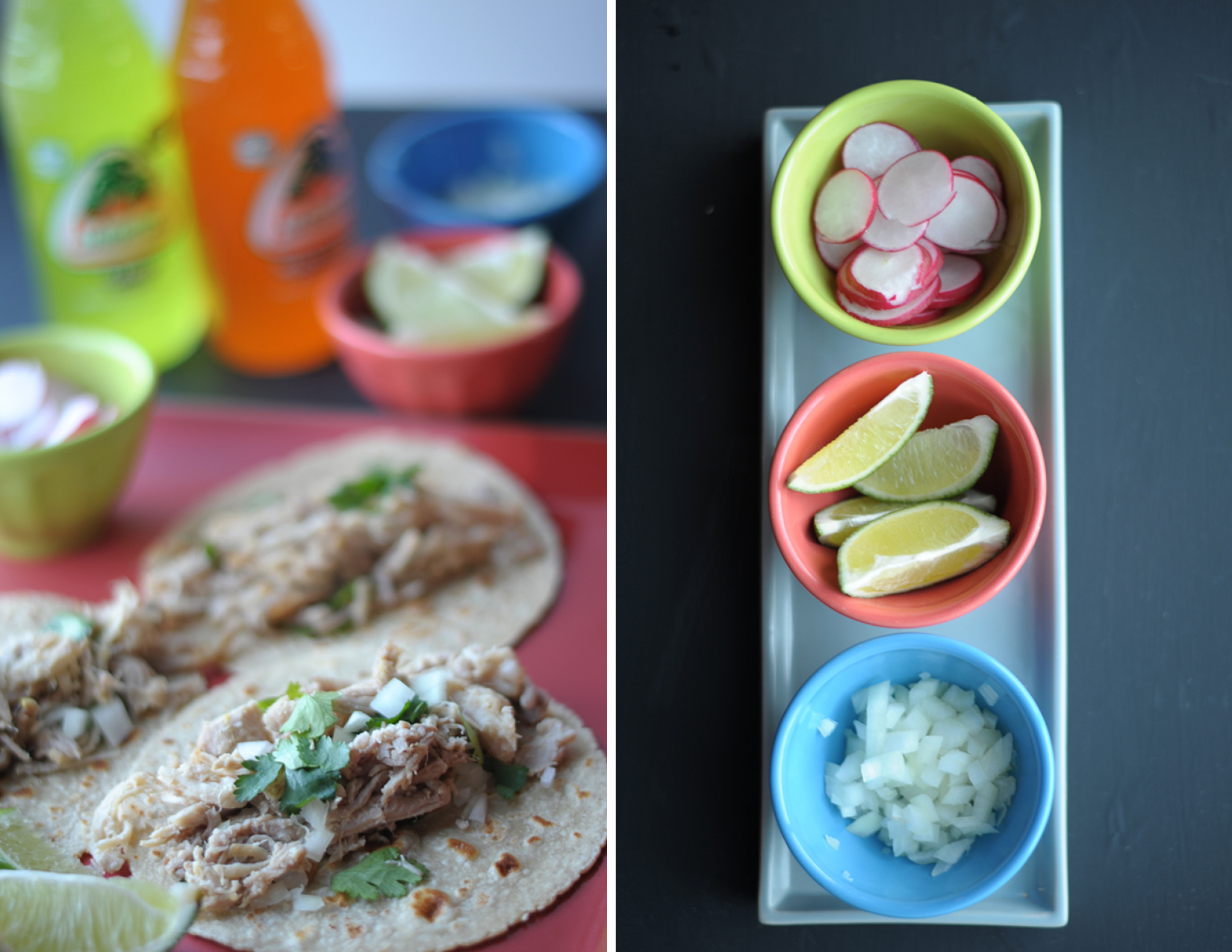 Enjoy this recipe…and now I'll go back to dreaming about Mexico.
All photos by Melissa Fenlon for alice & lois design studios. All rights reserved.
facebook // instagram // twitter // pinterest
Super Simple Carnitas Tacos
Chekc out our Super Simple Carnitas Tacos recipe! It is easy to make and easy to enjoy.