The Newborn Essentials List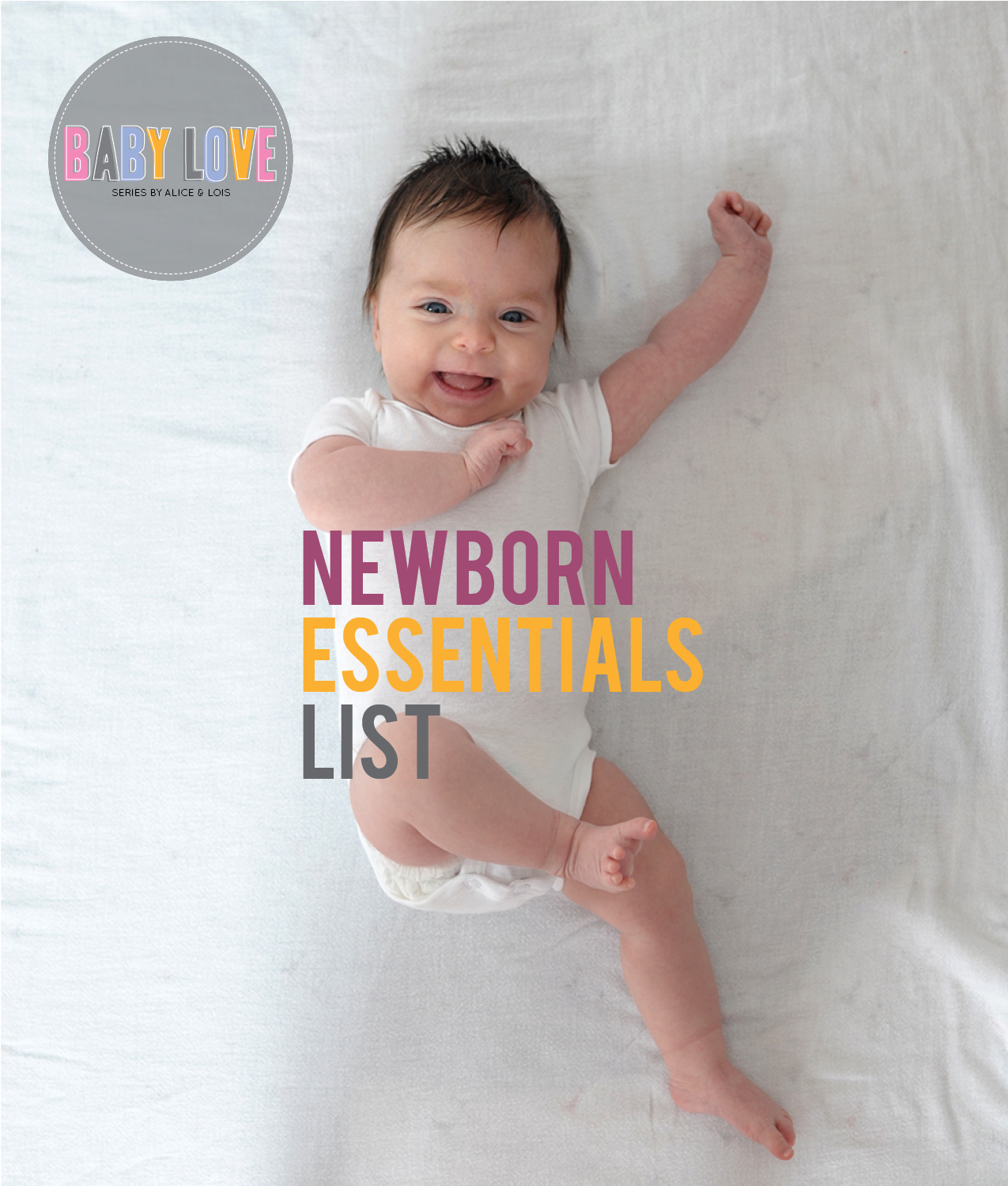 It can be daunting when it's time to make that list of what you need for your first baby. What's considered must-have items and what's considered totally frivolous? So, what do you really need for your little one the first few months of their life?
Before Sara had Harper six years ago, she reached out to our seasoned mom friends to find out. Everyone had their own take, but there were so many consistent answers. Through our own trials and errors as moms, we've created this list of newborn essentials for you first-time moms. And this list is fresh on my mind, as Poppy just hit the two-month mark this week!
I tell ya, the essentials are still essential this second time around having a newborn… there are just more adorable new products tempting me! Reach out on Facebook to let us know your favorite essentials and check out our favorite baby products on our Pinterest baby board.
Read on to see our Newborn Essentials List.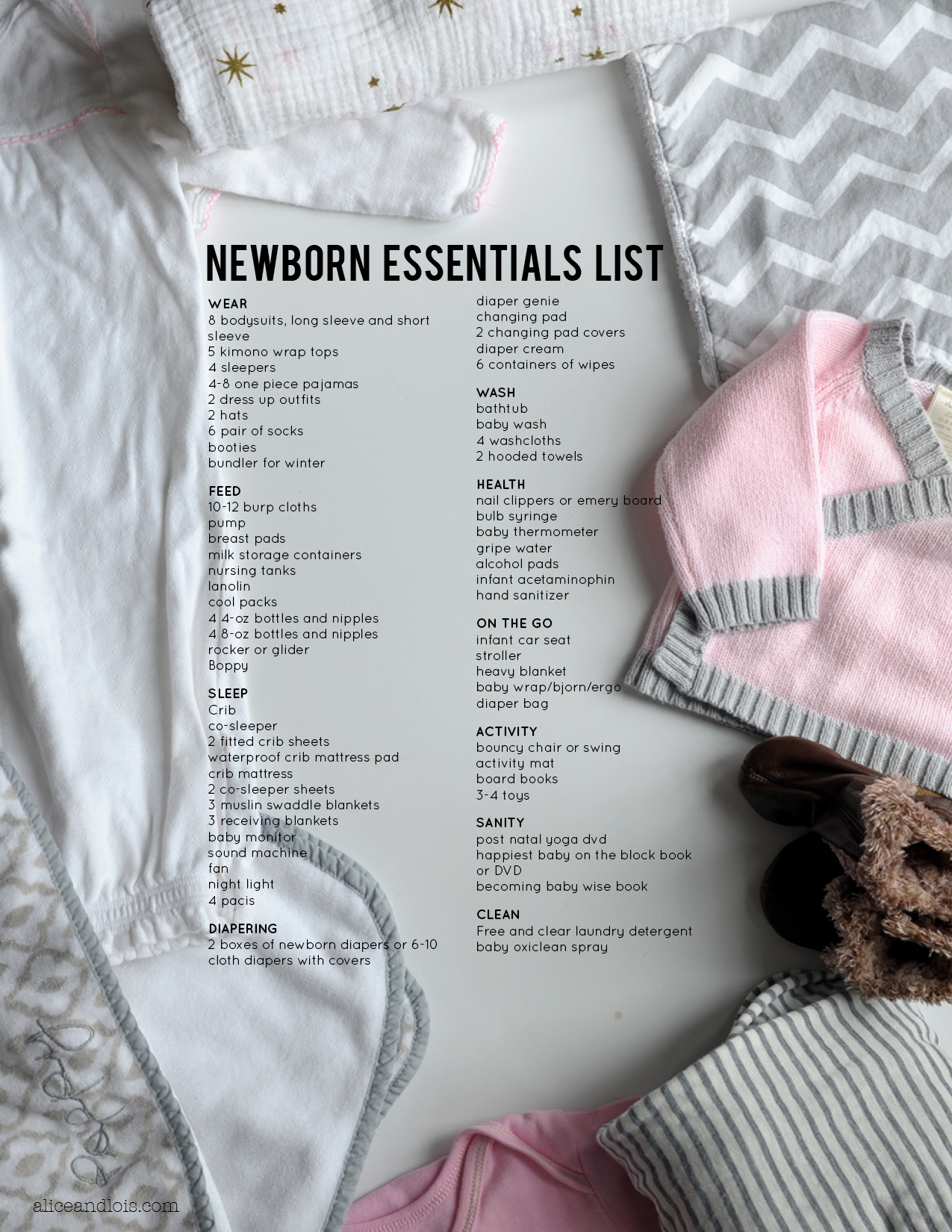 Hope this list helps you be prepared for the complete bliss and major state of sleep deprivation you are about to encounter… but I wouldn't trade it for the world.
–Melissa
All photos by Melissa for alice & lois, all rights reserved.