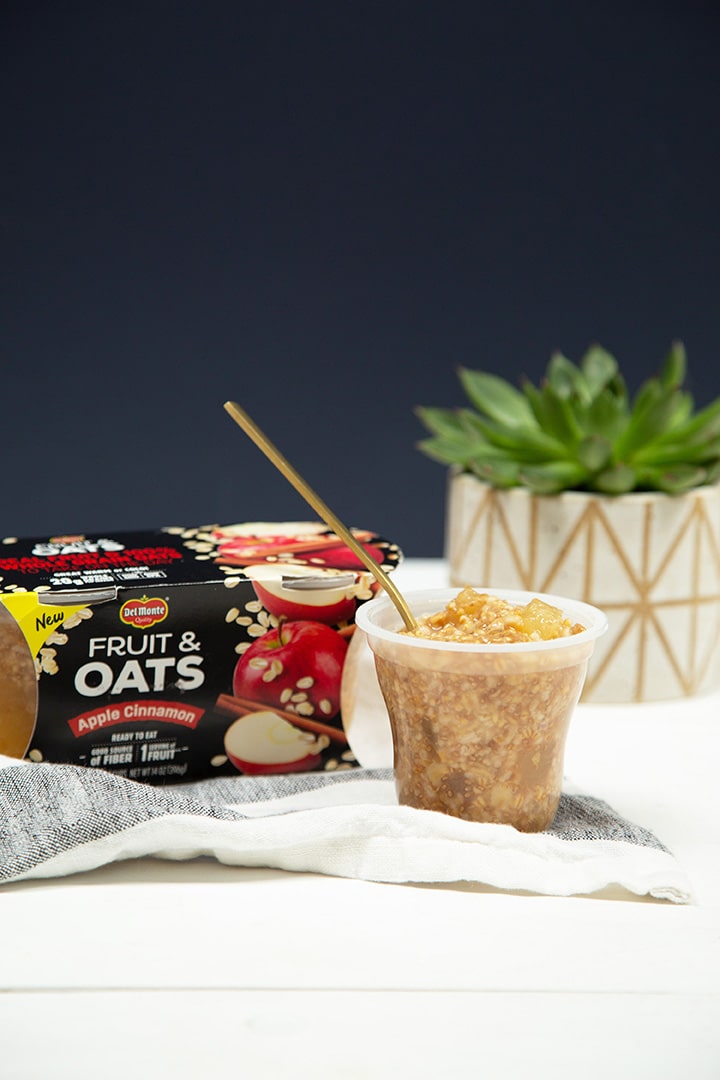 This post has been sponsored by Del Monte®. All thoughts and opinions are my own.
If you are anything like us, our mornings during the first month of school are crazy! It seems like it takes our families a full month to get into the swing of things. Today, we have partnered with Del Monte® Fruit & Oats™ to share our go-to tips to make those crazy mornings a bit more manageable and happier in the process. Some of our favorite mom friends shared great time-saving tips for back-to-school mornings to give us all a little peace within the chaos. It is crazy enough to get the kids out the door on time that so often, we don't take care of ourselves! Right?! We were excited to try the new Del Monte Fruit & Oats for a quick morning fuel up.
Read more for our Time-Saving Tips for Back-to-School Mornings…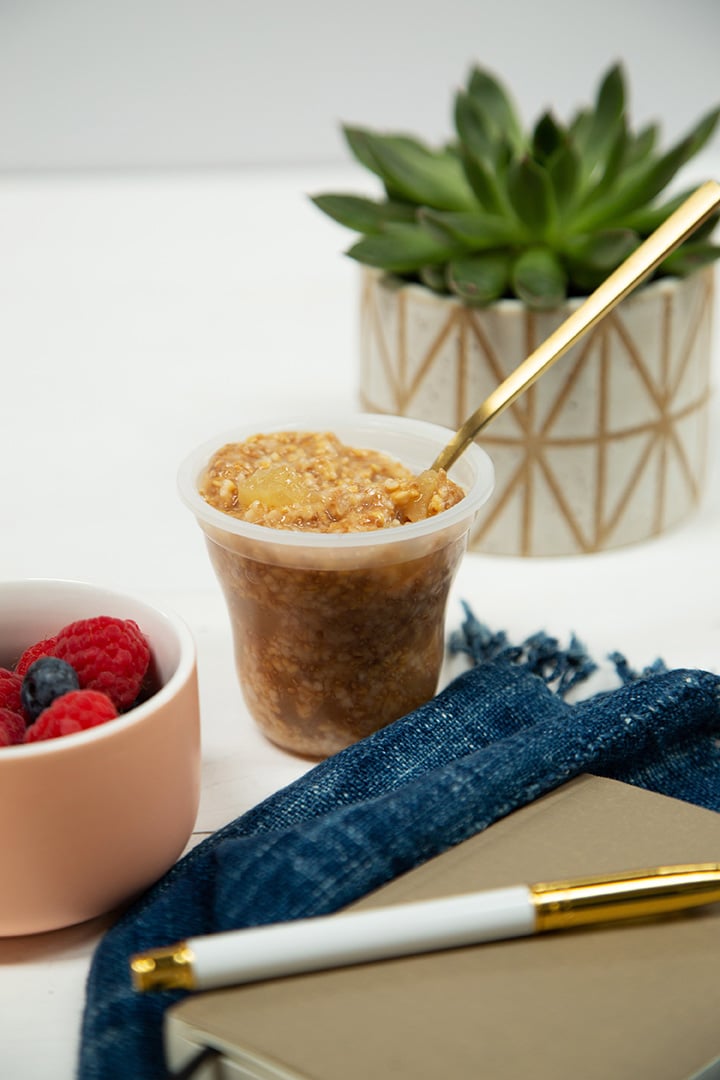 Time-Saving Tips for Back-to-School Mornings
Tip 1 Start the night before – We heard this over and over again from friends. Preparation is key for a successful morning. Whether it is making lunches the night before or laying clothes out, being prepared the night before with anything and everything makes the morning work so much more efficiently.
Tip 2 Morning Checklist – Incorporating a morning checklist has been a lifesaver for so many families, especially with younger kids. Create a checklist for the kids with their simple tasks (that don't always seem so simple). They will get accustomed to the five or six things they have to do each morning before they walk out the door.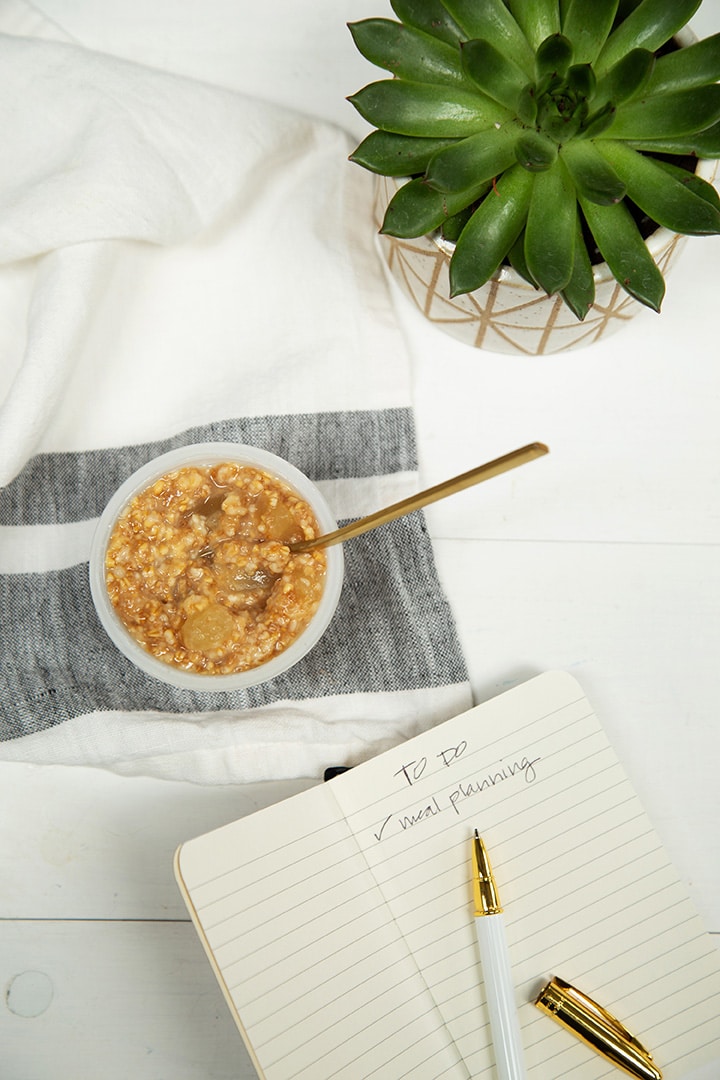 Tip 3 Lunch Planning – We like to make a list for the week for the kids. We can check the school lunch menu and mark our calendar. This way we can know before the week starts how many lunches to make.
Tip 4 Bags Ready – Have the kids get their bags 100 percent ready the night before. That means homework/tests signed, any after-school activities prepped, etc.  
Tip 5 Plan Out the Week on Sunday – So many of our friends did some form of this tip. Whether it was food prep on Sundays or going through all calendars and updating the family calendar app or hard copy calendar, we heard this tip over and over. Get yourself a game plan for the upcoming week.
Tip 6 Don't Forget About You – Sometimes, regardless how organized you might be the night before, you still feel like you are rushing out the door in the morning. I always have my coffee in a to-go mug but never seem to eat anything. We have been enjoying the Del Monte Fruit & Oats because they are so easy to throw in my bag with a spoon and go! Starting my day with a wholesome, good-for-me breakfast like Del Monte Fruit & Oats is a simple way to make my mornings happier.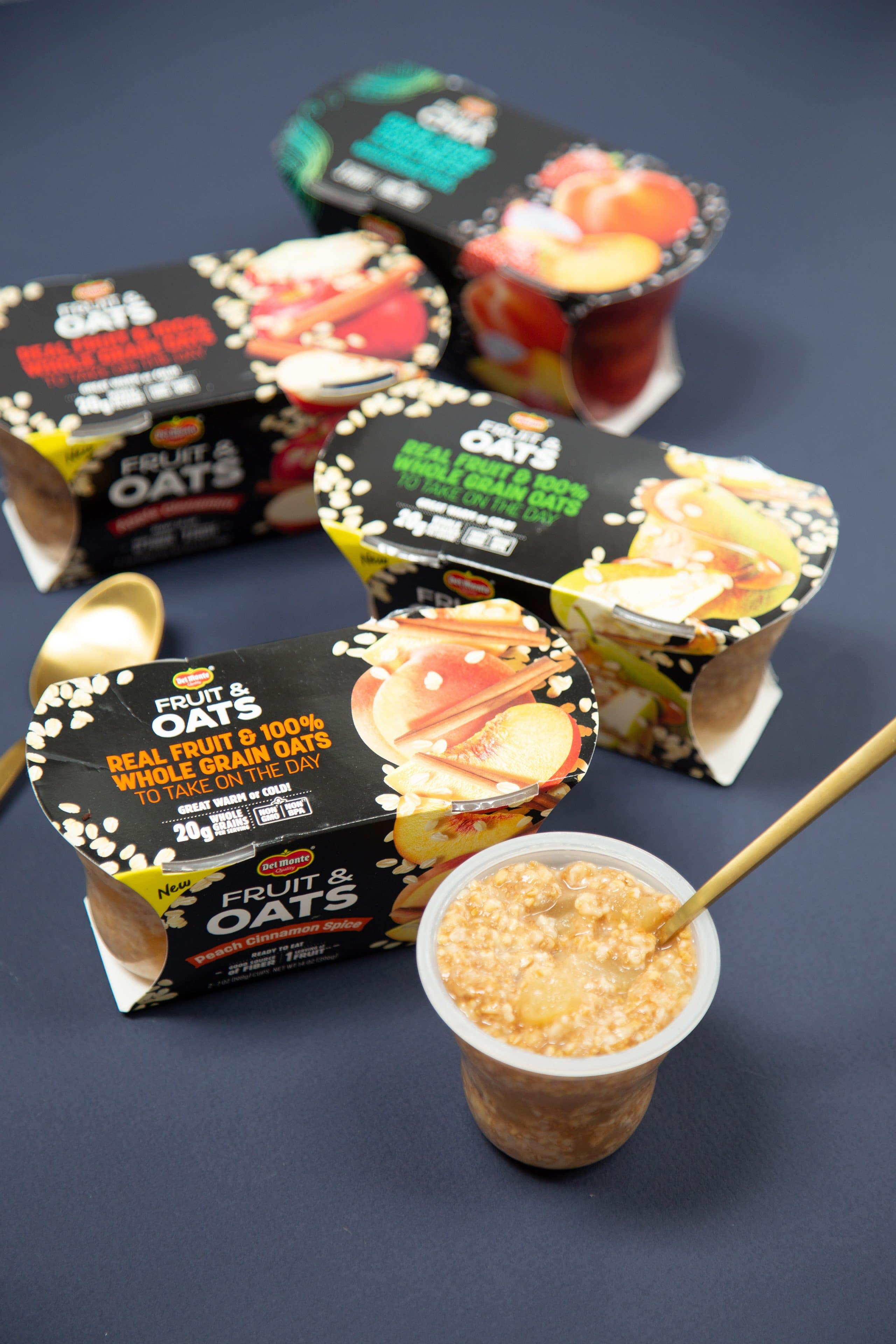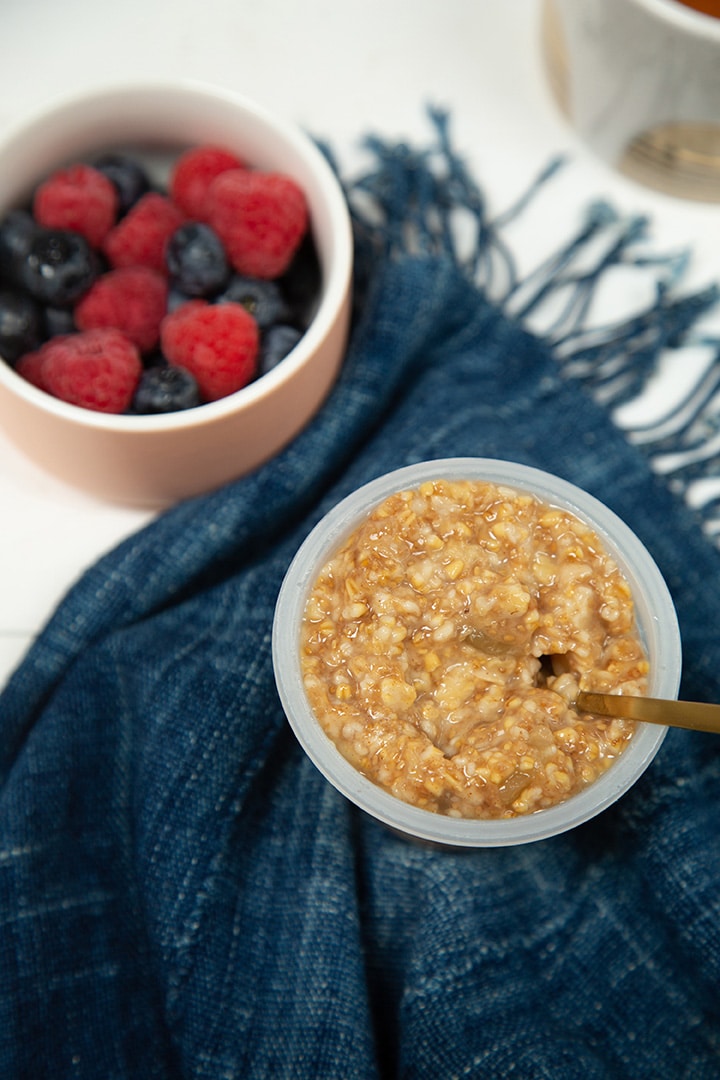 Del Monte Fruit & Oats are the first ready-to-eat oatmeal with one full serving of real fruit* and 20g of whole grains per serving. This is an easy, wholesome, delicious, and downright happy way to start your day.  I love the Apple Cinnamon and Oats, cold or hot.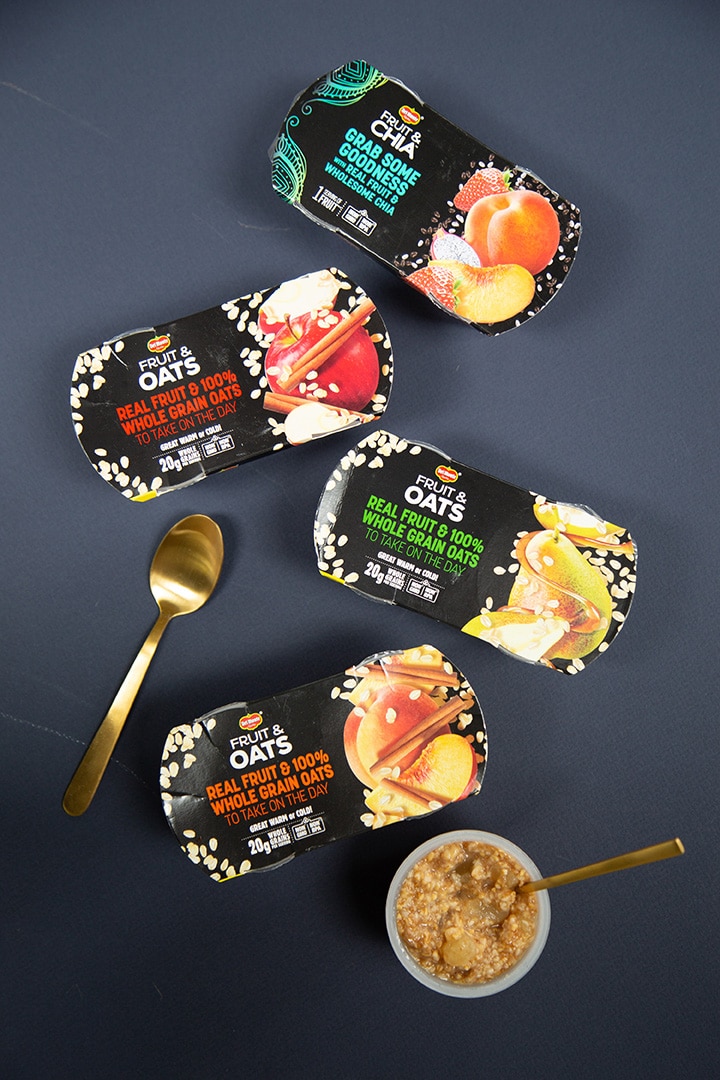 Del Monte®  also has the delicious Fruit & Chia™ and Fruit Refreshers® cups. The Fruit & Chia™ provides a whole serving of fruit* with an added boost of chia seeds to give you a cup full of flavor, fiber, and 800mg of Omega-3s. The Fruit Refreshers® are a grown-up version of a fruit cup. With under 100 calories and a full serving of fruit, this makes a great snack.  
They can be found in the fruit snack aisle at your local retailer. Use this coupon in-store to save $0.75 on the NEW Del Monte Fruit & Oats cups.
*Each container has 1 serving (1/2 cup) of fruit per USDA Nutrient Data.
Photos by Sara Albers.