Tips for Hiking with Kids and Free Nature Scavenger Hunt Printable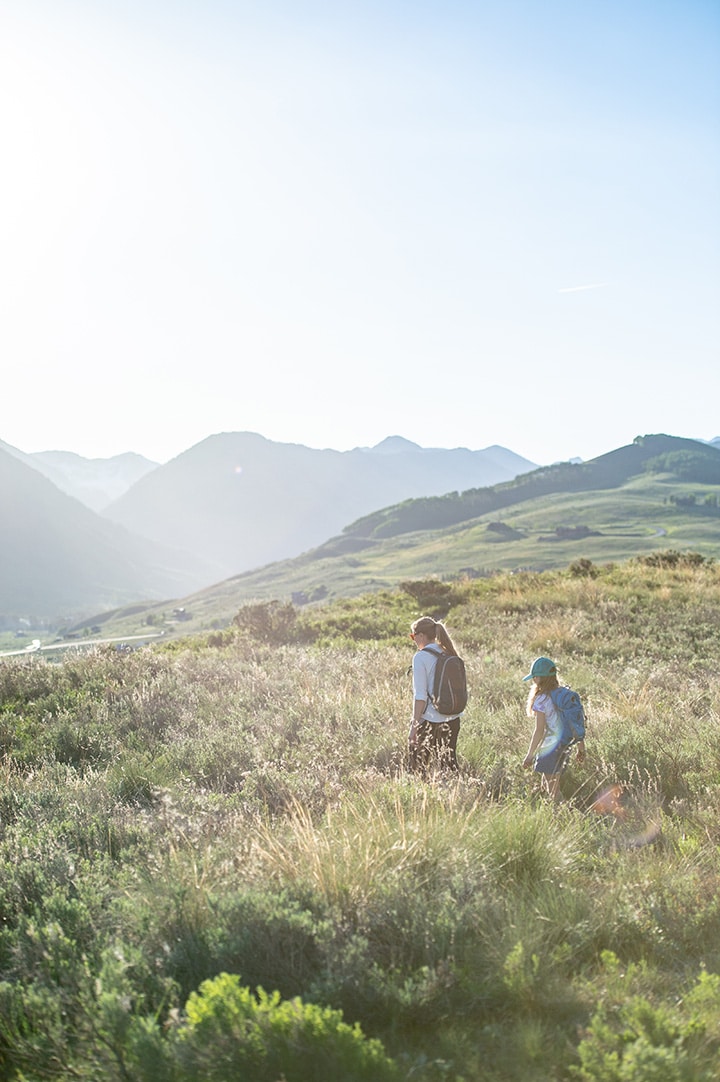 This post has been sponsored by General Mills. All thoughts and opinions are my own.
Getting outside and in the woods with the kids is one of our favorite things to do. There are so many benefits of bringing the kids into nature – it's time to unwind, it's time to explore and it's a time for kids to feel free. We've teamed up with Nature Valley to bring you some of our best tips for hiking with kids and we've even designed a free nature scavenger hunt printable!
Our number tip for hiking with kids is to always be prepared. From sunscreen to rain jackets to extra snacks, it really pays off to be prepared. We love carrying a bag of Nature Valley Granola Crunch Clusters in the Oats 'N Honey flavor with us on all of our adventures, big and small. The kids love the clusters of granola and the sweetness of the honey! You can always find the Nature Valley granolas at Walmart Try the cinnamon clusters too, they are delish! You can find them in the cereal aisle. Grab as many as varieties as you like when you take advantage of this Ibotta offer for buy 2, get 1 free!
Read more for all of our tips for hiking with kids…
Choose an age appropriate hike – It really does make a difference on what level of difficulty, and length of hike you choose when heading out for a hike, especially with little ones.
Bring snacks! – It's so important to have snacks packed for a hike with kids. Nature Valley Granola Crunch Clusters are some of our favorite go-to snacks for when we are out in the woods. The clusters are easy to eat, fun to crunch and just the right amount of sweetness from the honey. We also love to bring dried fruit and nuts with us in our packs. We love to let our kids pick out some good for you snacks like the fruit, nuts and Nature Valley granola when we're shopping at Walmart. And bring water, plenty of water!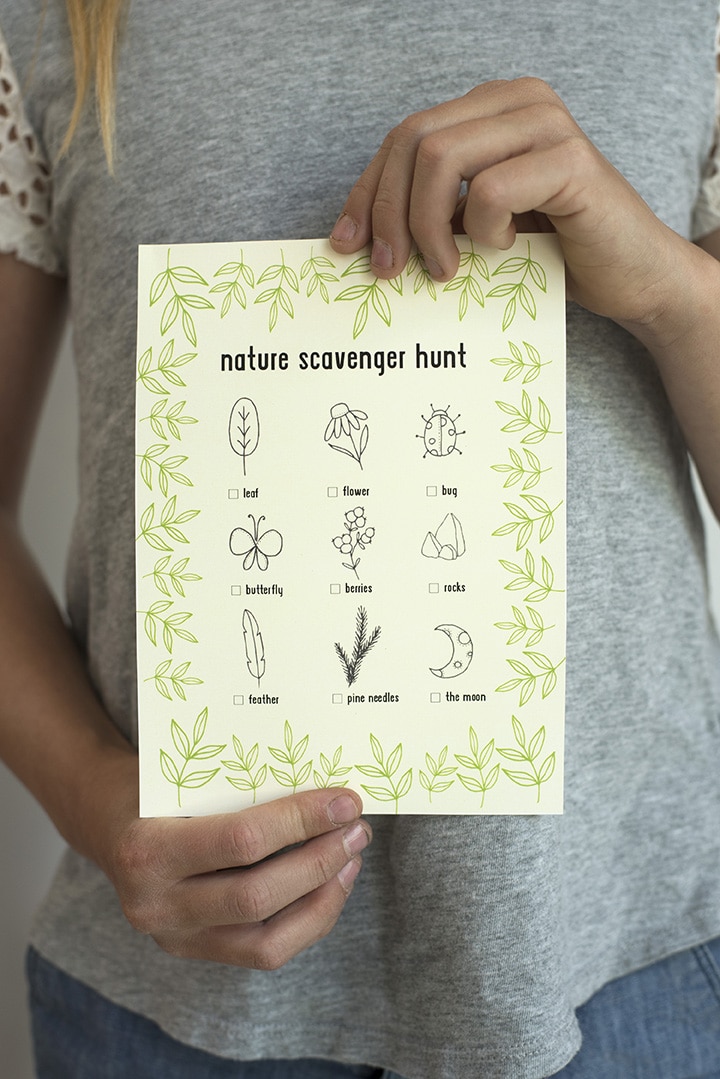 Go on a scavenger hunt – We've created this free nature scavenger hunt printable for the little ones who really thrive with a game or task. Scavenger hunts give kids a chance to learn and identify things in their natural environment. Download the file here: free nature scavenger hunt printable.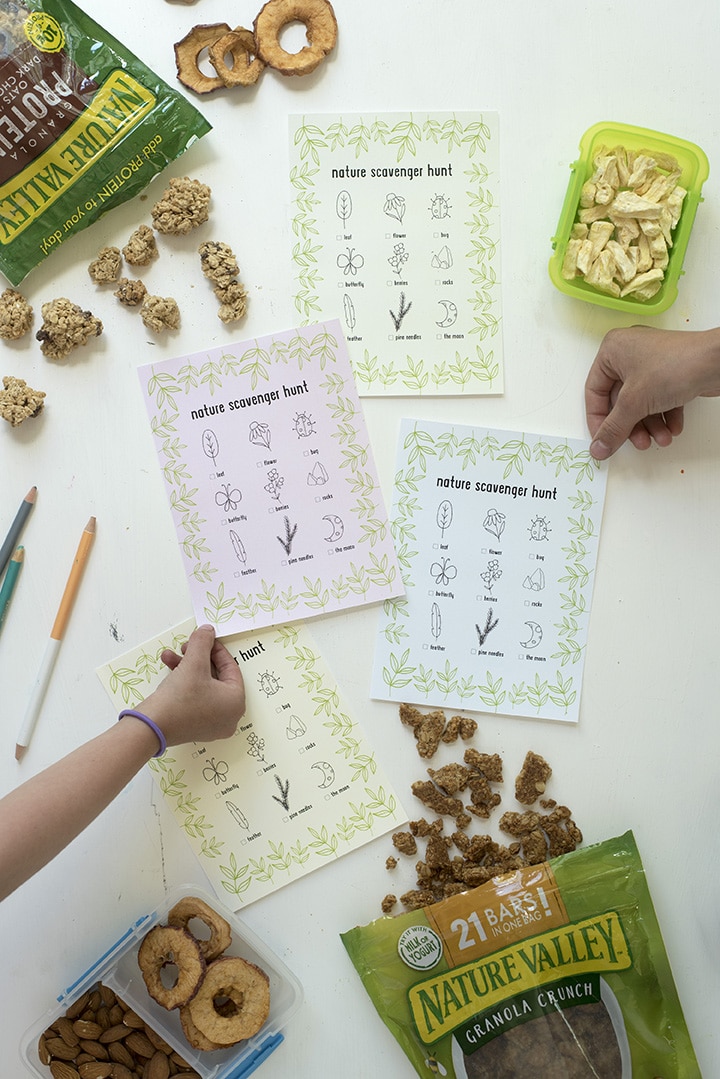 Make time for exploring – Let the kids be your guides. Go their speed, especially when they are in explore mode. Just today on a hike, my four-year-old daughter, Poppy, was leading us and looked back and said, "Walking through the woods is so much fun. It's my favorite thing to do." Give the kids an opportunity to stop and explore, look around.
Nature poems – We love to play rhyming games, where we each make up a line of a poem. The next person's job is to rhyme their line with the previous one. Incorporate things around you like types of trees, flowers and birds. If you like playing games while hiking, don't forget the old favorite, Eye Spy!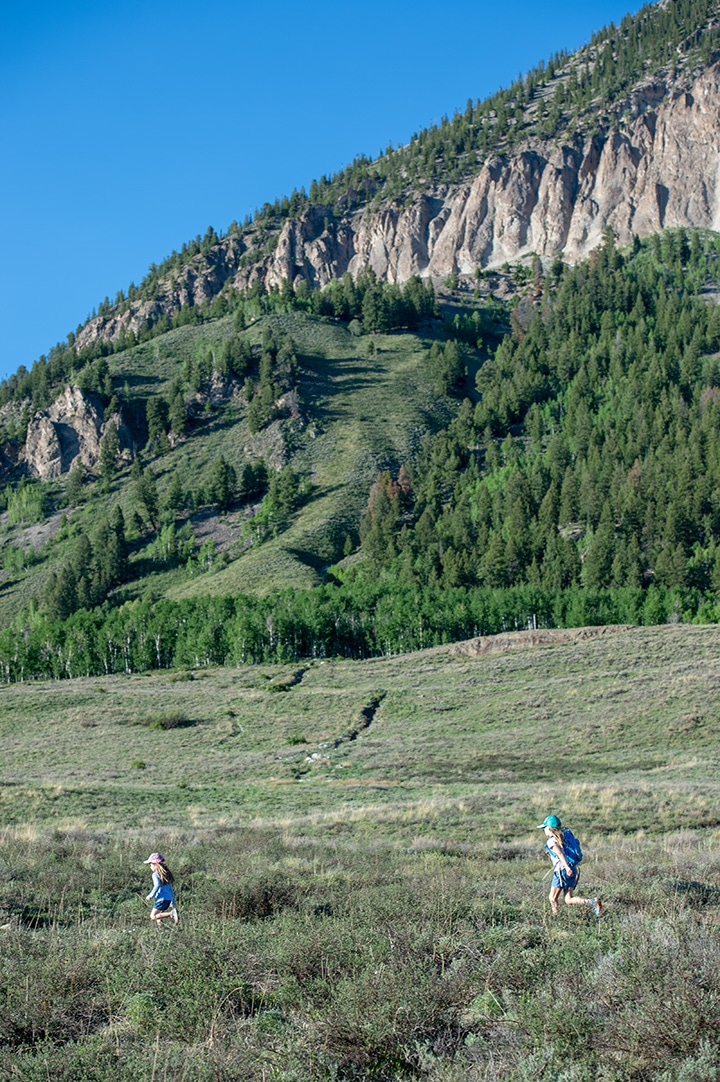 Fairy Time – Our girls always love to stop and play for a while while hiking. One of their favorite things to do is build little fairy houses. Sticks, leaves, rocks all can be used to create a little home for a fairy.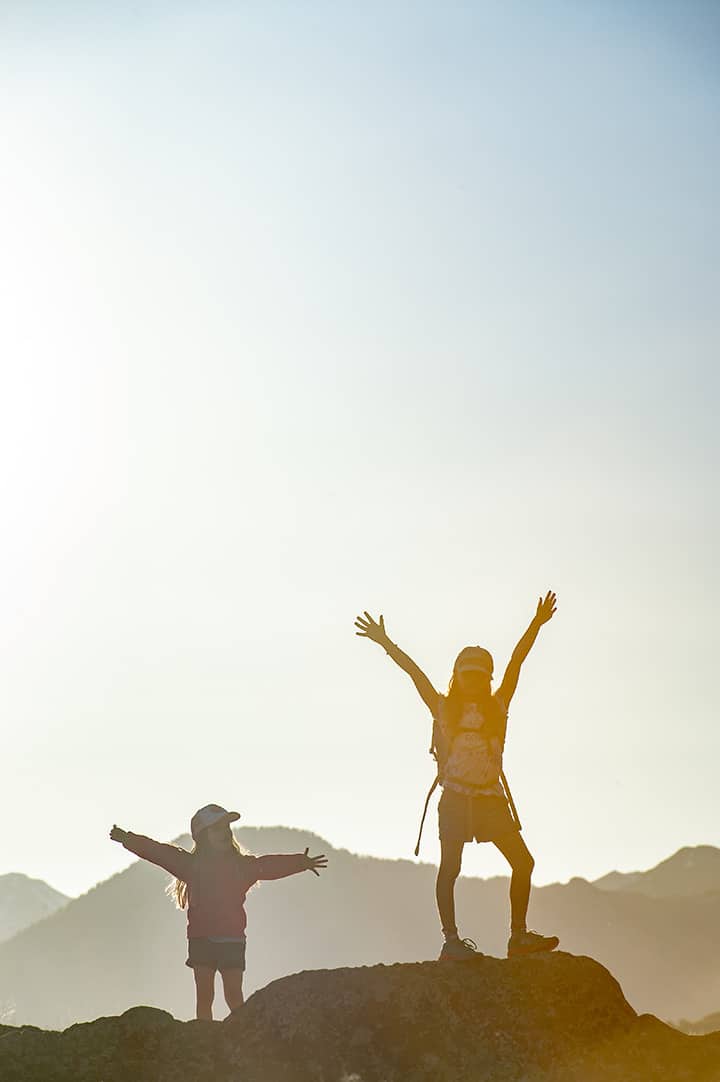 Extra tips – When kids are young, I find it helpful to bring a lightweight change of clothes that doesn't take up much room in your pack. This way, when they inevitably get soaking wet jumping over the creek, there's something dry.
And if there's even the slightest chance of rain, I bring super lightweight packable rain jackets. Always carry sunscreen with you too and a whistle for each child to blow if they get separated. In addition, I always keep a small travel first aid kit in my backpack.
I like for my kids to wear their own backpacks with water, their jacket and snacks.
Have fun on your adventures!