Valentine Button with Free Printable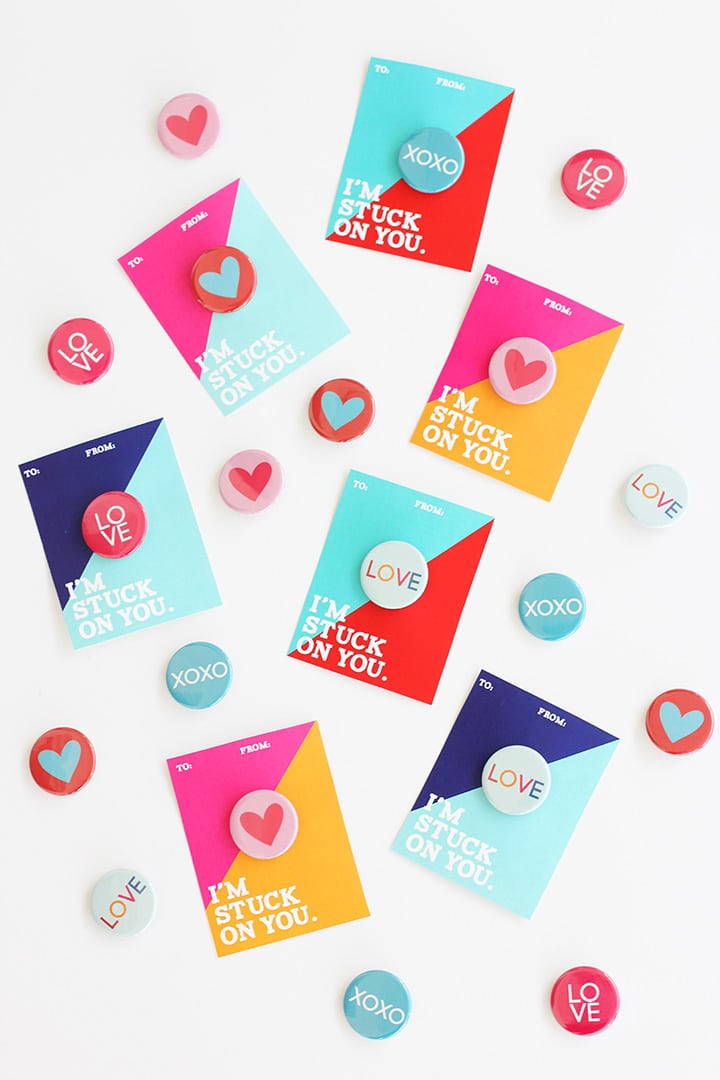 This year for Valentine's Day, Harper and I really wanted to come up with something for her friends that they can keep around long after February 14.
Harper, like a lot of her friends in second grade, is crazy about backpack flair, you know, keychains attached to the zippers and lots of buttons. This is when we came up with my all-time favorite classroom Valentine – a custom mini button for the kids' backpacks!
We're so thrilled to be partnering with Zazzle today to create this awesome Valentine Button and Free Printable.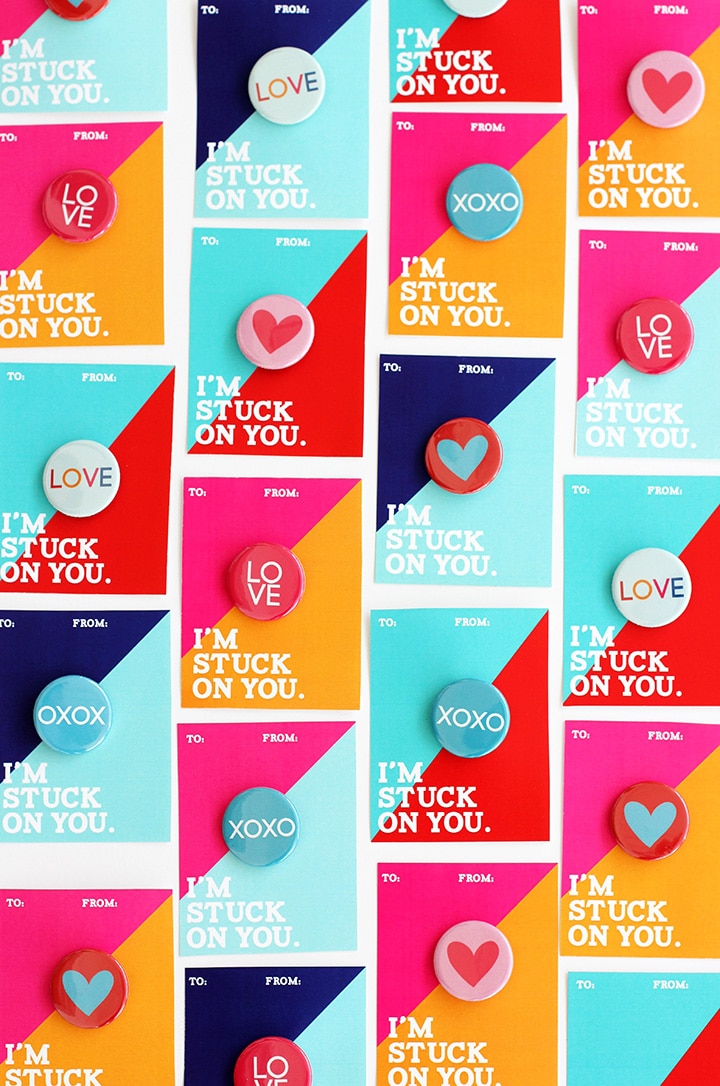 Melissa designed four colorful Valentine buttons, along with a free printable Valentine card that reads "I'm Stuck On You!"
It is so simple to download to Zazzle and poof – they show up on your doorstep. I am now obsessed with wanting to design more products from their site – like fabric!
Read more to get the free Valentine printable download!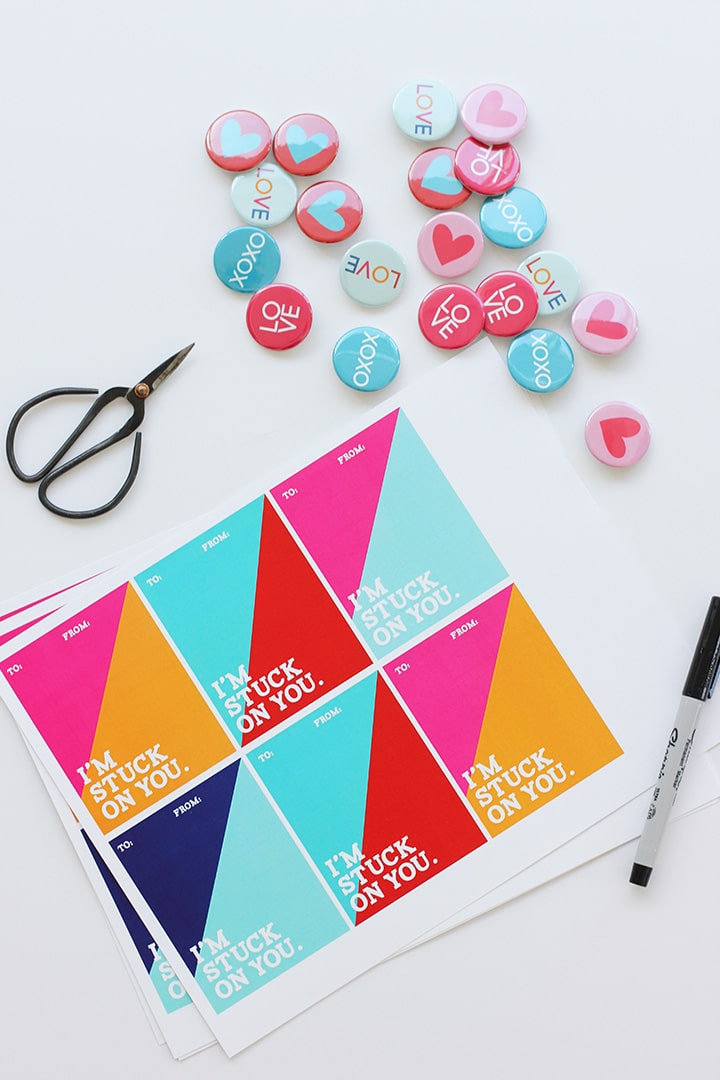 Supplies: Zazzle button 1 1/4 inch | Stuck On You printable | scissors | marker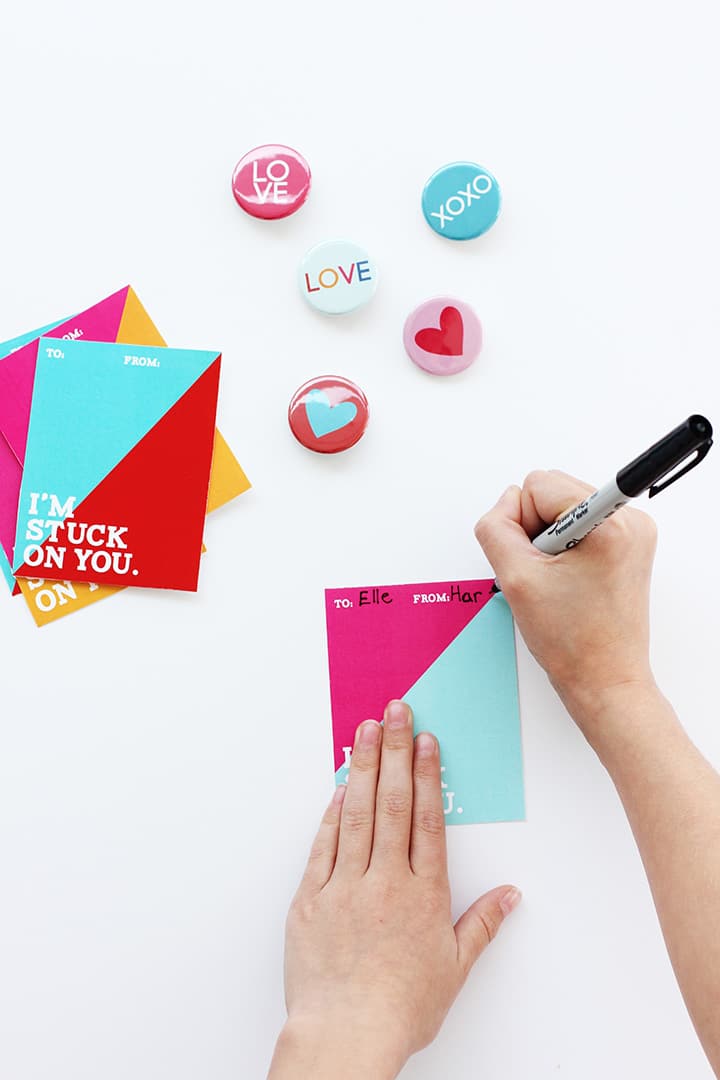 Steps
1. If you would like to use our button designs (for personal use only) you can download them here:
button one | button two | button 3 | button four
2. Print the Stuck On You Valentine sheet and cut. I printed on white card stock.
3. Pin the buttons on each Valentine.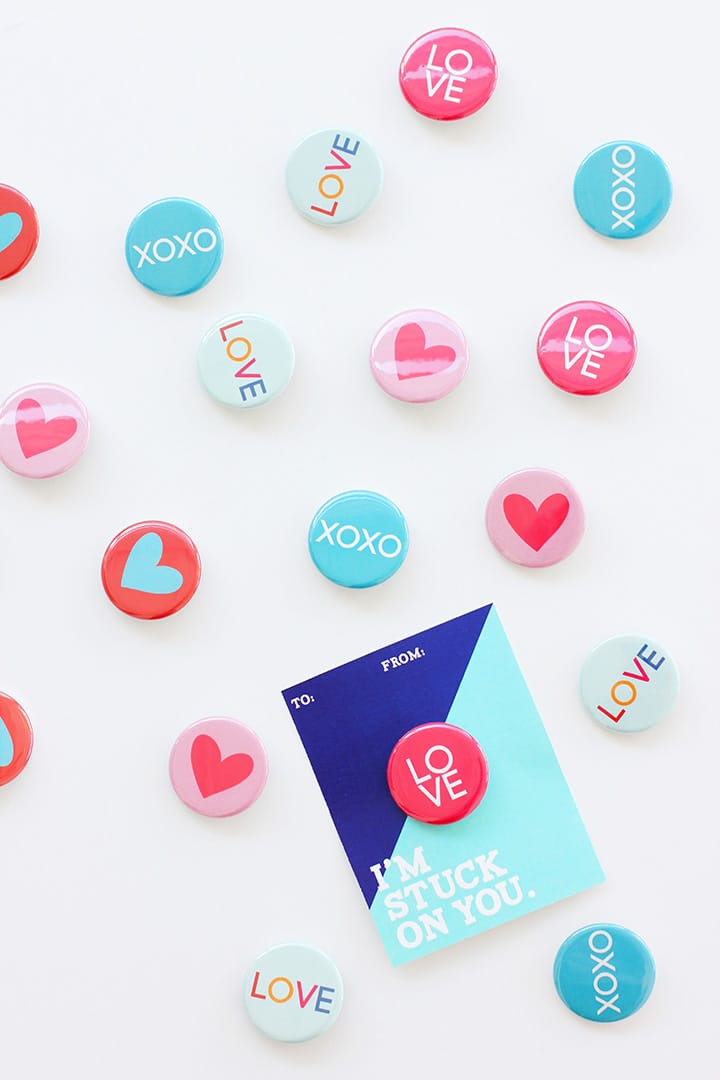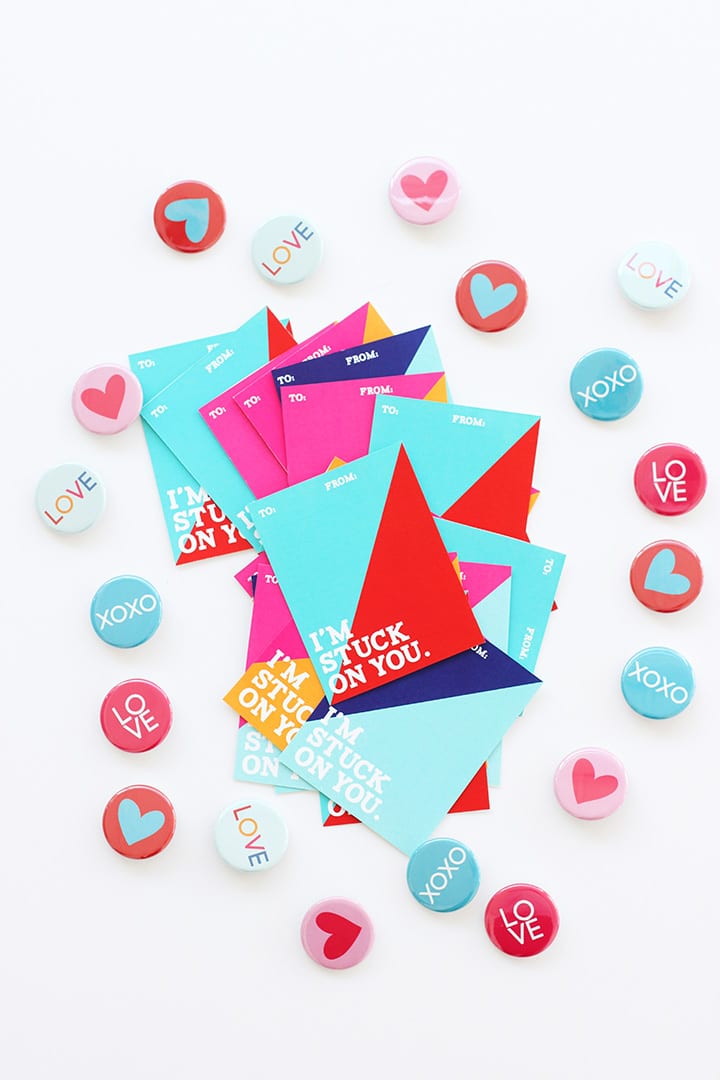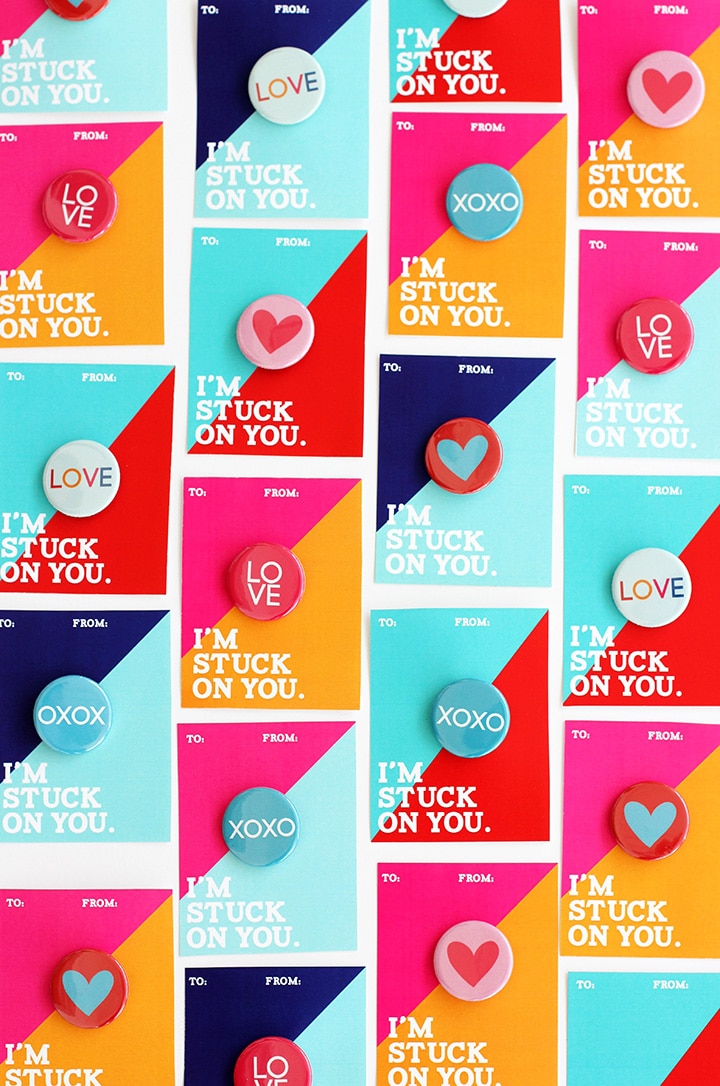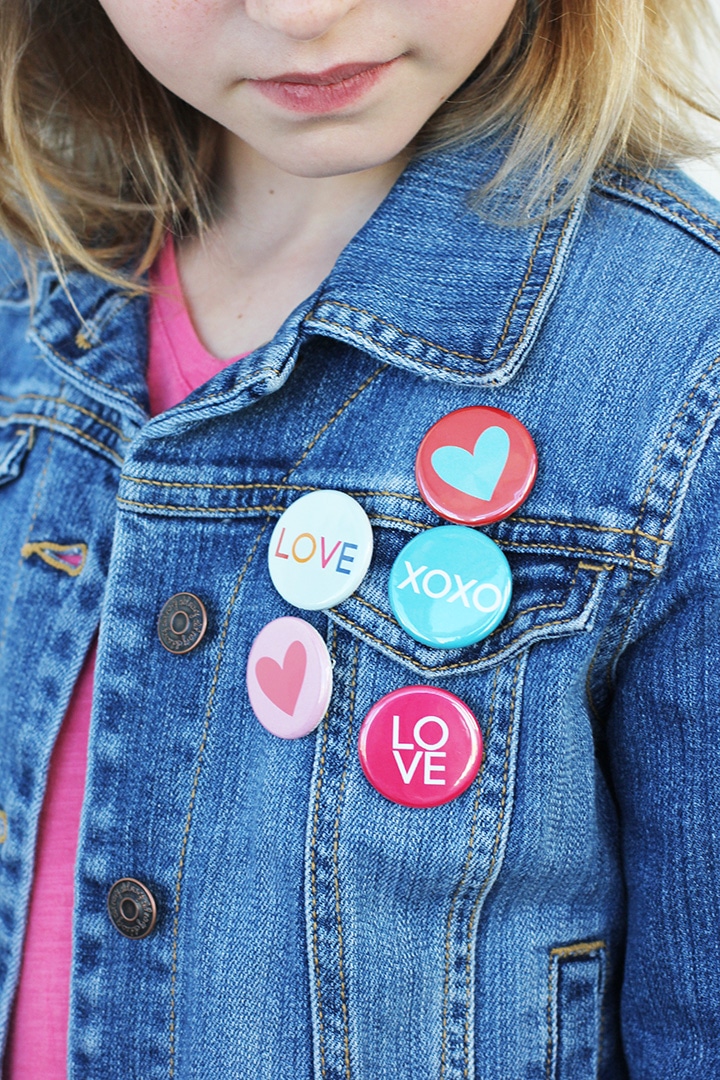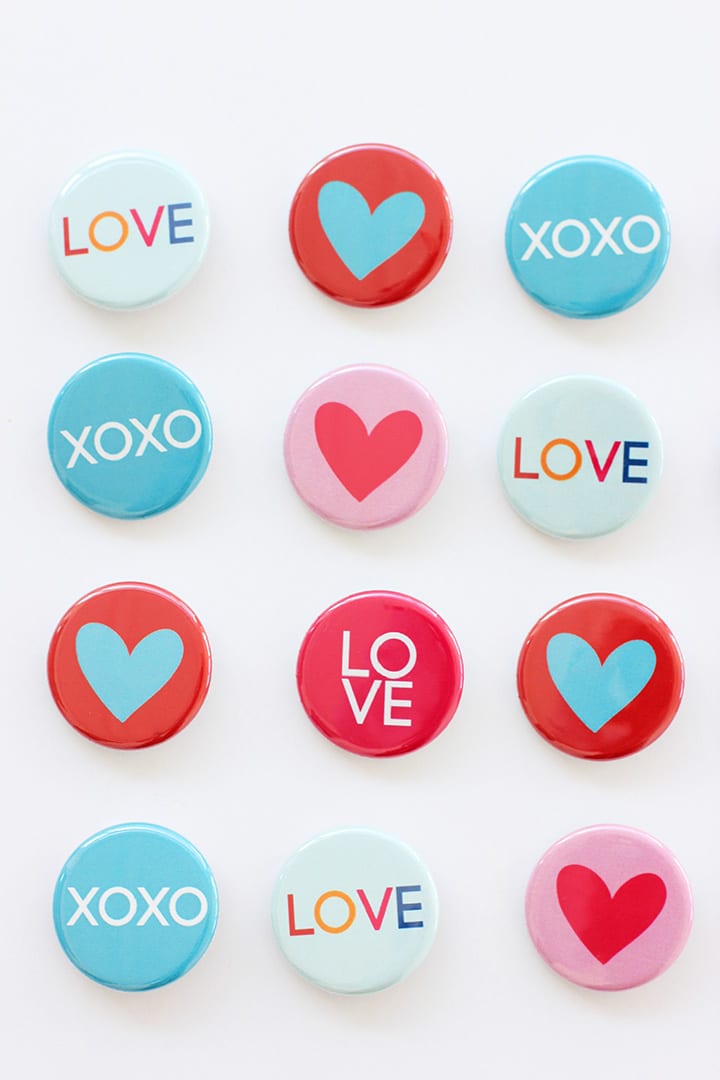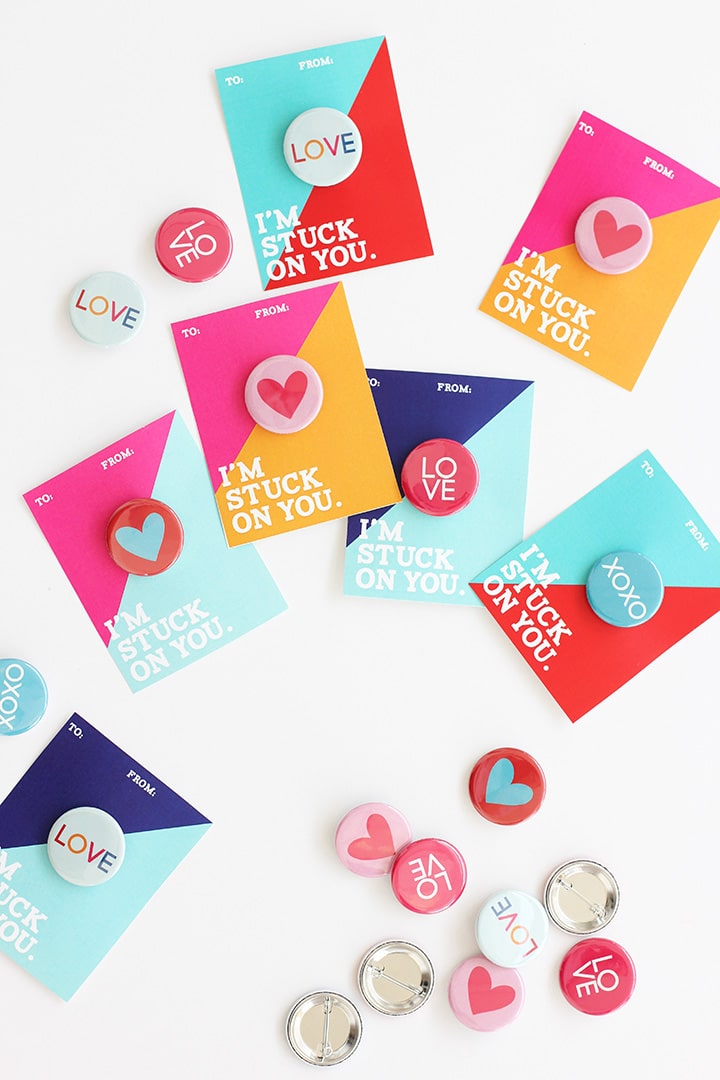 Photos by Sara Albers. all rights reserved.
This post was sponsored by Zazzle. All opinions are my own. Thank you for supporting the brands that support Alice & Lois.