Valentine Sugar Cookie Recipe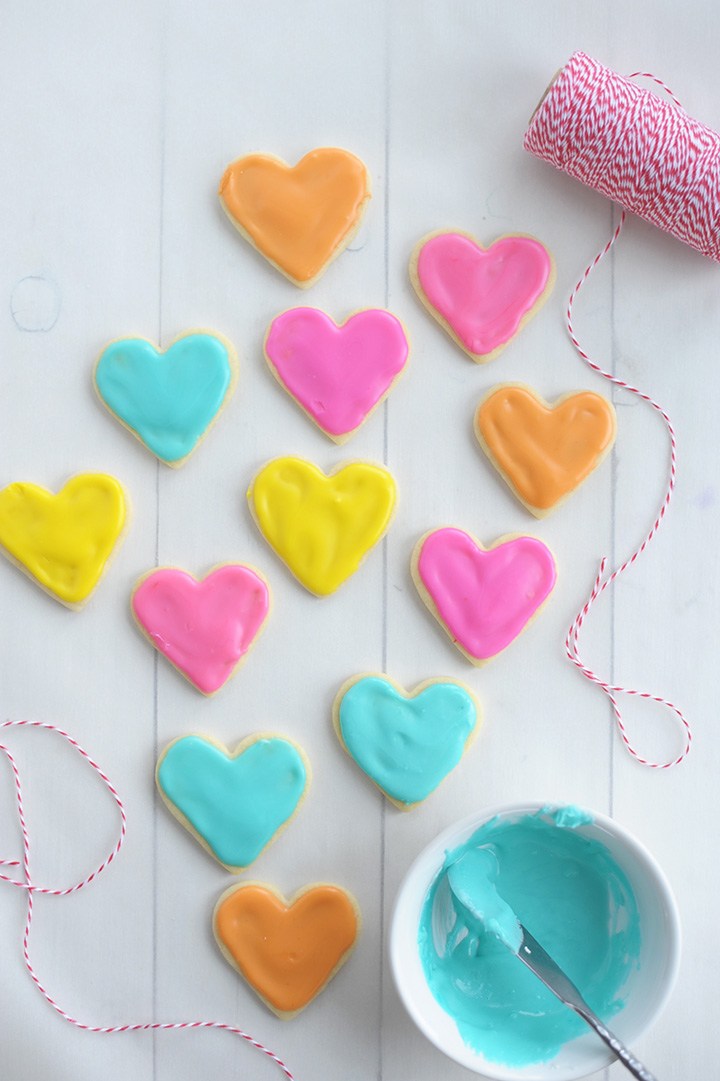 It's a February tradition in our house to make our favorite Valentine Sugar Cookie Recipe. There's nothing better than something a little sweet and homemade for the ones you love. These Valentine sugar cookies make the best gift for teachers, grandparents, co-workers, anyone really! And they are so fun to decorate.
We like to make it a family affair with the different colored icing. Last year we used five different shades of pink to create ombre cookies. But this year, my six year old, Calla, chose the color palette – bright pinks, turquoise, orange and yellow to top off our mini heart cookies.
You really can't go wrong with this Valentine Sugar Cookie Recipe. Wrap them up in a cellaphane bag and top with a ribbon, or put in a mason jar and use a Valentine's tag we created. Share the love!
Read more for free printable and recipe.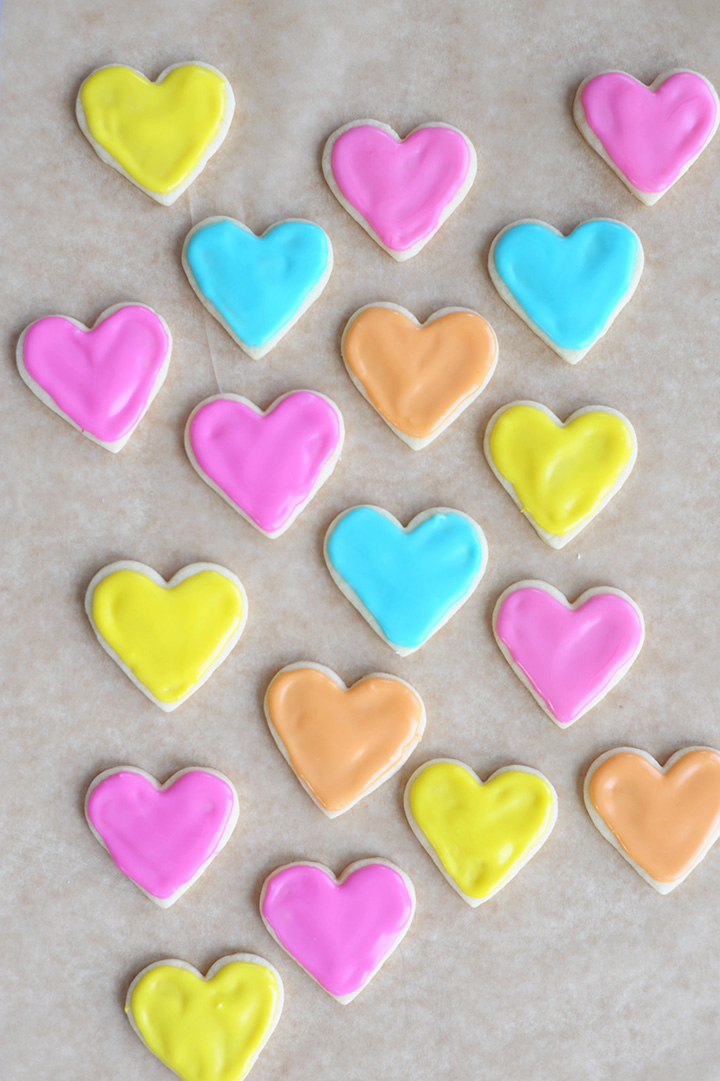 Supplies
How Sweet It Is tag free printable
Valentine Sugar Cookies Recipe
Ingredients
1 cup butter, room temperature
1 cup sugar
1 ½ teaspoons vanilla
1 egg
1 teaspoon water
3 cups flour
1 ½ teaspoons baking powder
¼ t salt

How to make Sugar Cookies
Cream butter, sugar and vanilla.
Add egg and water. Beat until light and fluffy.
Combine flour, baking powder and salt. Sift together.
Blend dry mixture into creamed mixture, divide dough in half. Wrap each half in waxed paper or plastic wrap and chill for one hour.
Bake at 375 degrees for 6-8 minutes. Watch them carefully. Take out of oven before edges turn brown.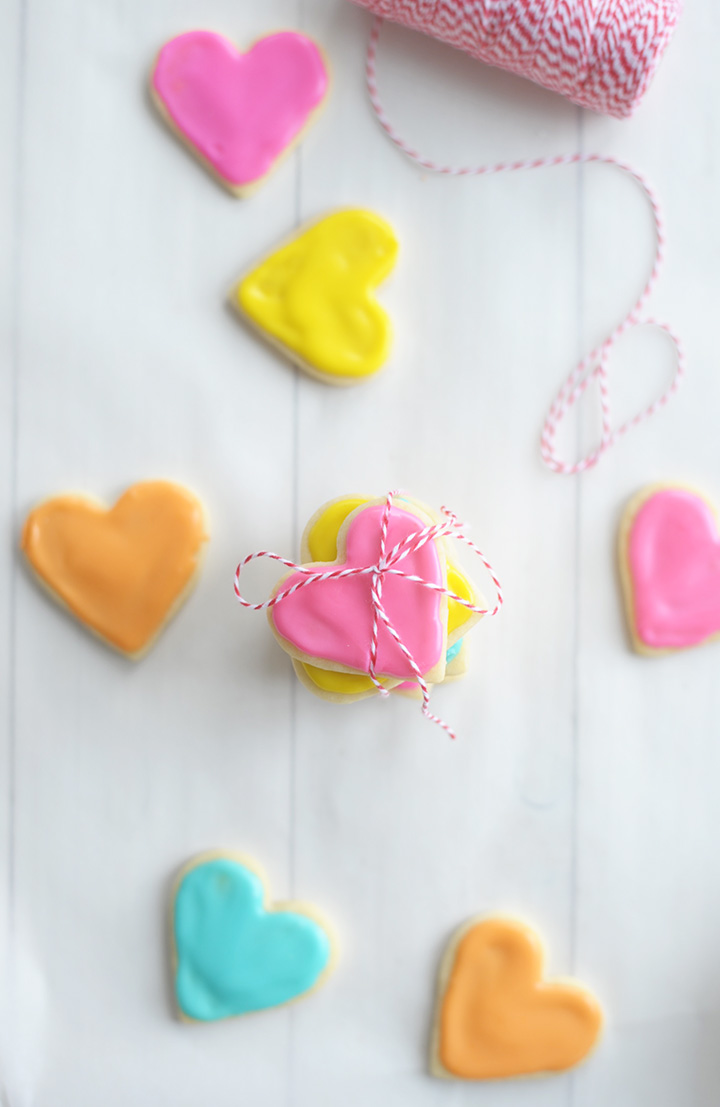 How to make homemade cookie icing
Start with 2 cups of powdered sugar. Add 1 teaspoon vanilla and 1 tablespoon melted butter. Stir in teaspoons of milk one at a time until you reach desired consistency.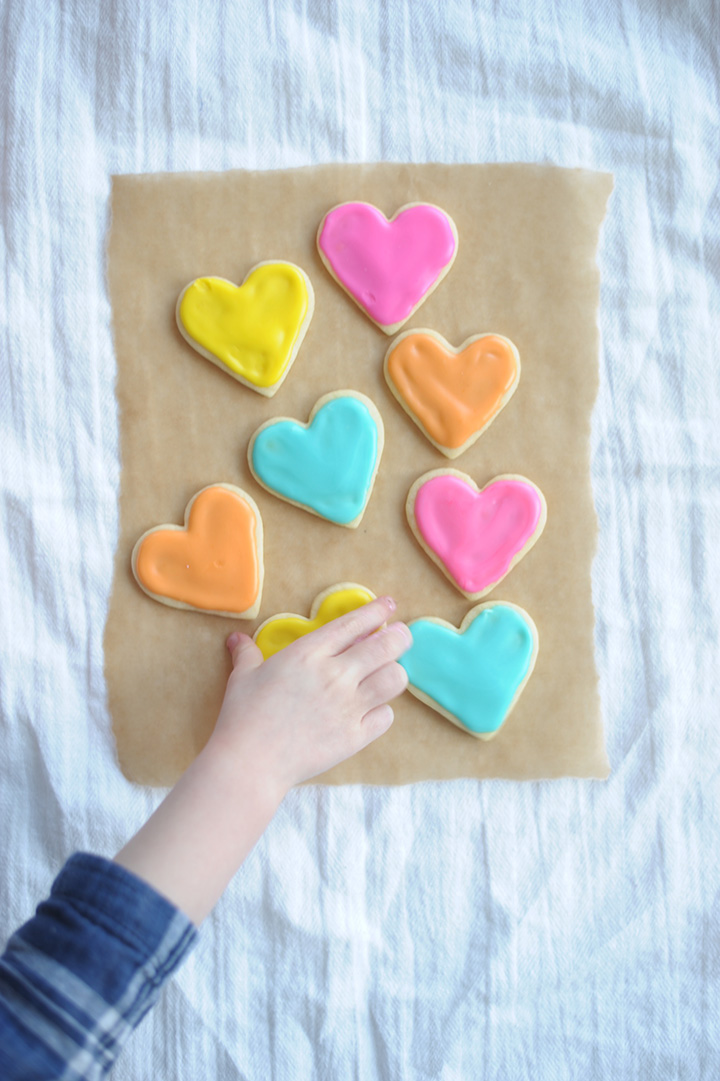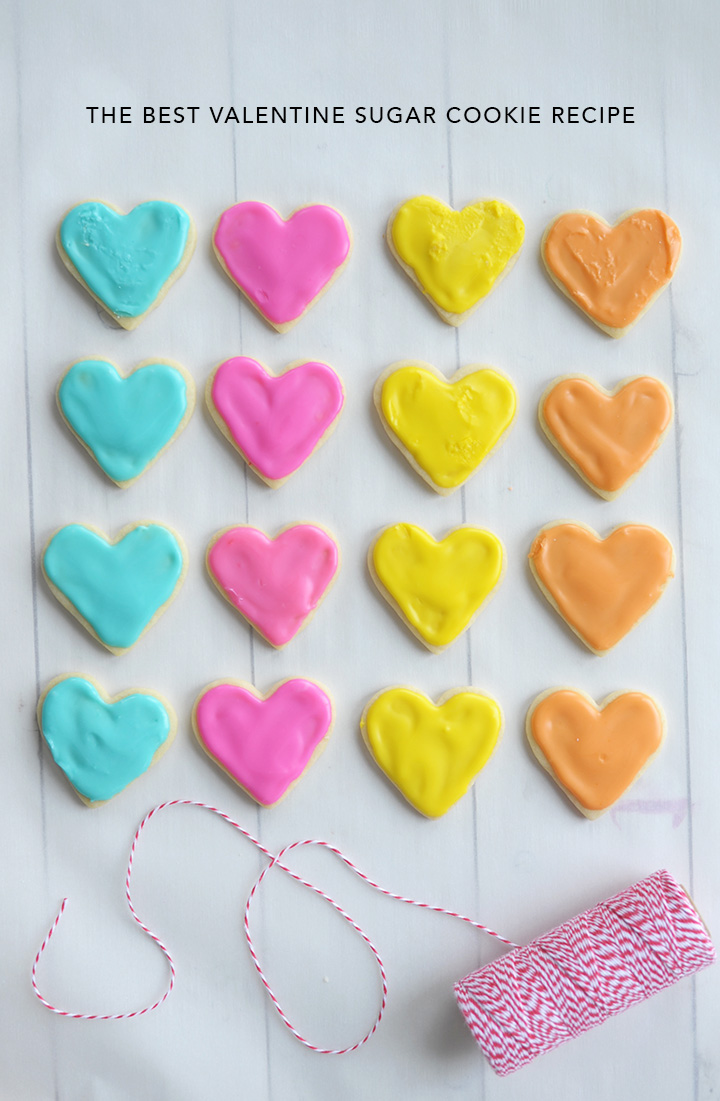 photos by Melissa Fenlon. all rights reserved.