Watermelon and Blueberry Skewers
These might just be the perfect way to enjoy watermelon on the 4th of July, don't you think? I made this video version of an old favorite post of ours, Fourth of July Watermelon Wands. The skewers are incredibly easy to make and the kids love them! All you need is a good watermelon, blueberries, knife, star cookie cutter and skewers.
You can make these ahead of time and keep in the fridge. The kids will go absolutely crazy over these! Of course my daughter recommended that I add marshmallows to add the white for the red, white and blue.
See how simple they are to make here: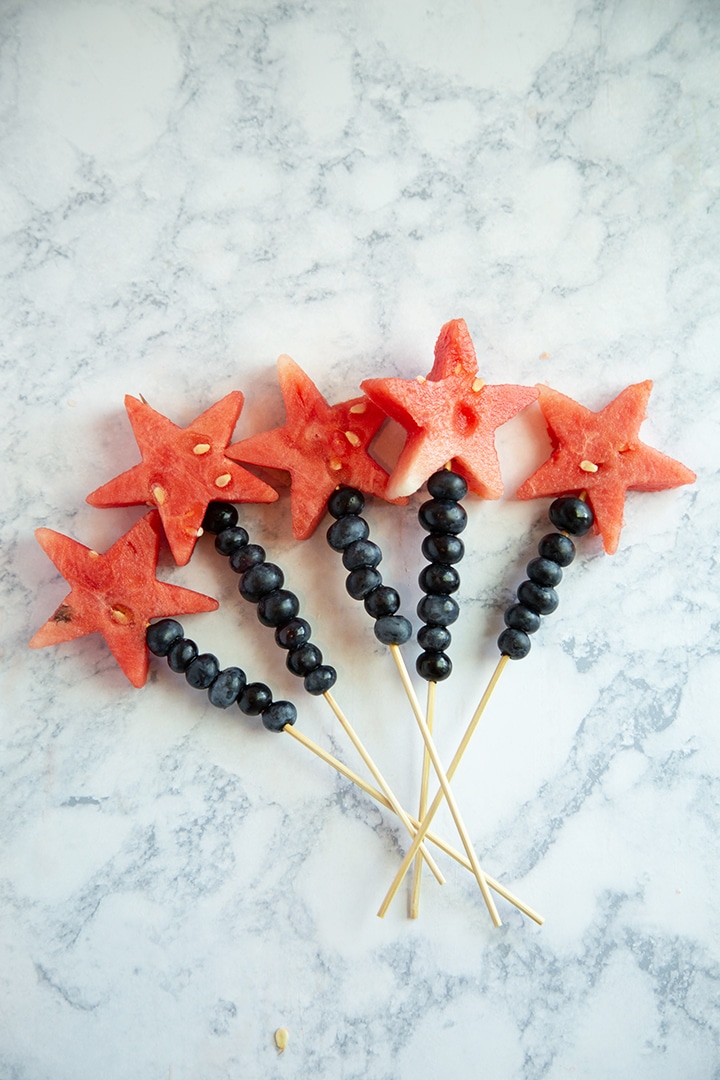 Photos and video by Sara Albers. Video made using the Darby app.