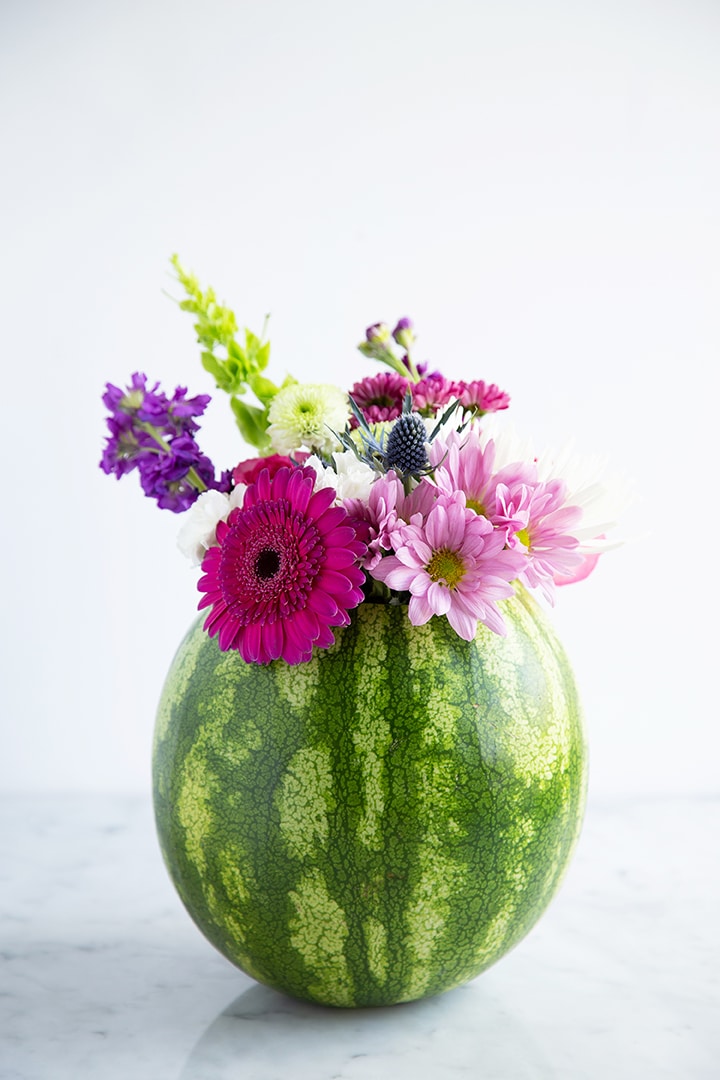 I am on a roll with sharing watermelon projects this week. Did you see the 4th of July  Watermelon and Blueberry Skewers yesterday? Today we are showing you how to use a watermelon as a flower vase. Yes, a vase! We created this summer centerpiece idea for the BHG website. You can get all the details there. We cannot wait to do a vase with a pineapple! There is just something so special about turning something ordinary into something extraordinary for a simple summer party. How sweet would the watermelon flower vase look for a summer brunch or party?
We scoop out the fruit of the watermelon and use it to make one of our favorite summer cocktails – the Watermelon Margarita. You could also make some Watermelon Aqua Fresca.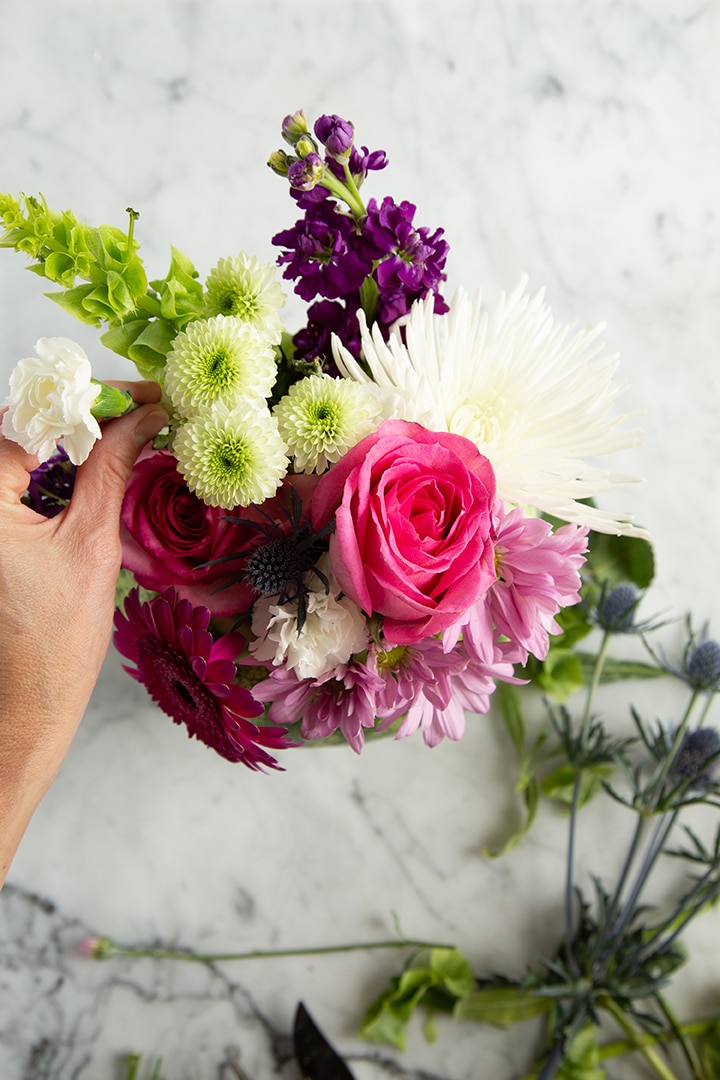 Photos by Sara Albers.