Watermelon Margarita Recipe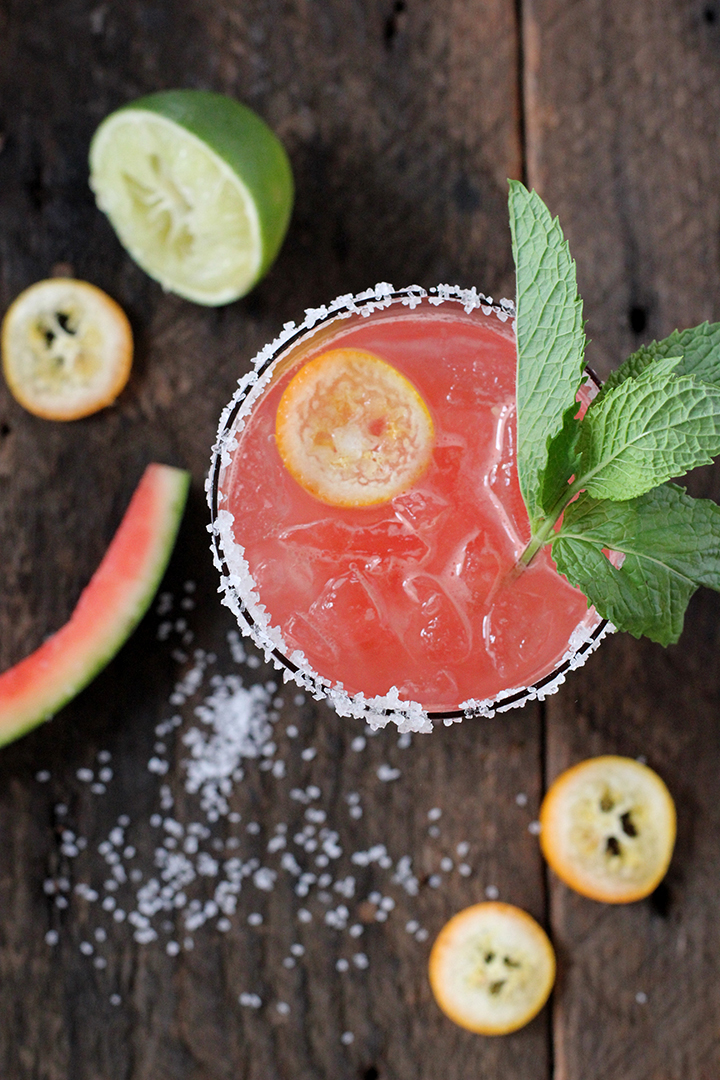 We have the perfect summer cocktail for you! This margarita is refreshing, a little bit sweet and just amazing! Combine fresh watermelon, lime, mint and add some sliced kumquats and you have a tasty summer cocktail for your next BBQ. We are loving this Watermelon Margarita Recipe!
Watermelon is such a perfect summer treat. Have you tried our Lime and Jalapeño Watermelon Salad and Watermelon Agua Fresca?
Read more for the Watermelon Margarita Recipe.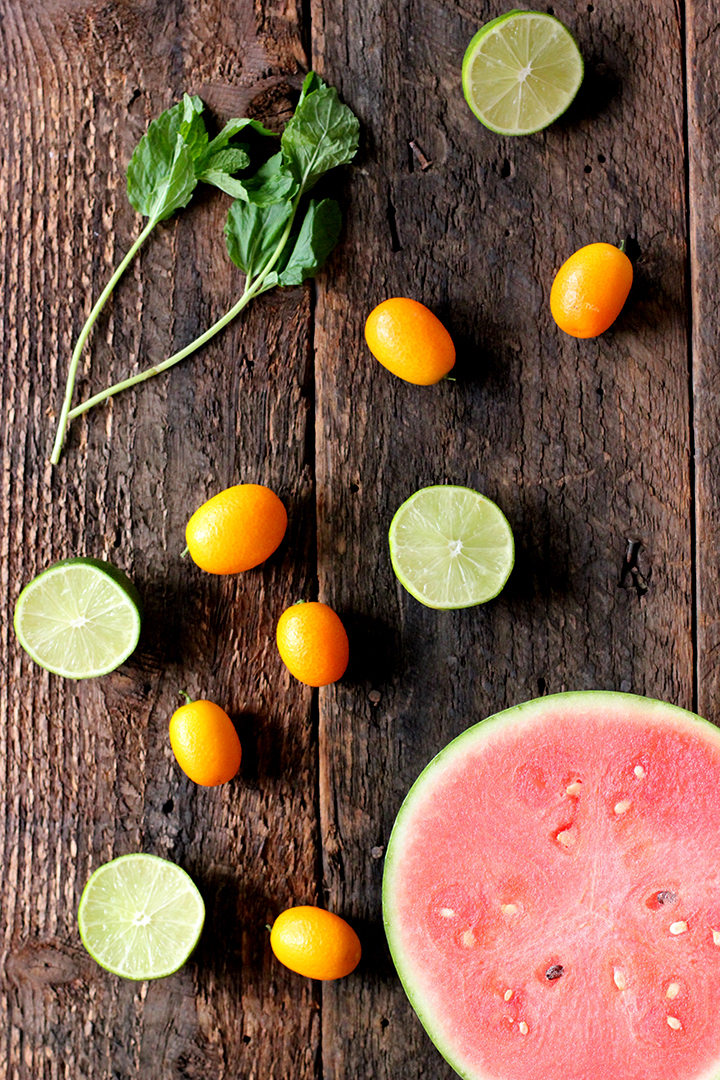 Ingredients
– 4 cups cubed seeded watermelon
– two freshly juiced limes
– 1/2 cup tequila
– kumquats
– mint and salt for garnish
Rim the glasses with lime and dip into salt. Add cubed seeded watermelon to a blender. Blend until smooth. Strain through mesh strainer pour into a cocktail shaker. Add tequila, lime and a dash of sugar or agave if needed. Shake and pour over ice. Slice kumquats and add to glass. Add mint to garnish.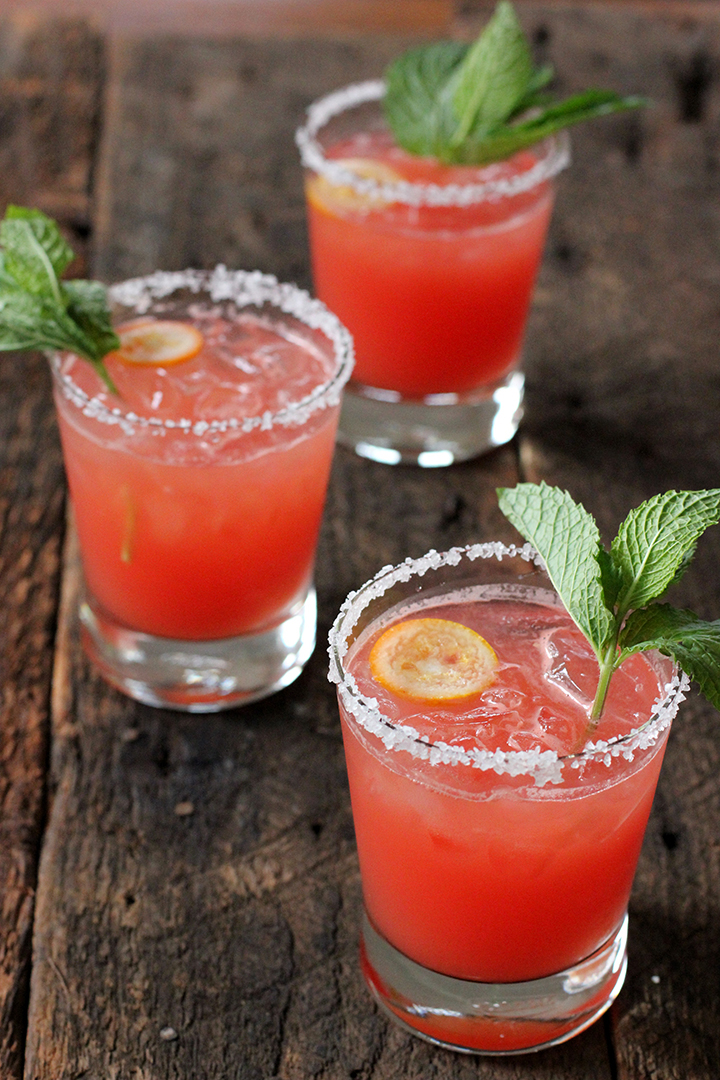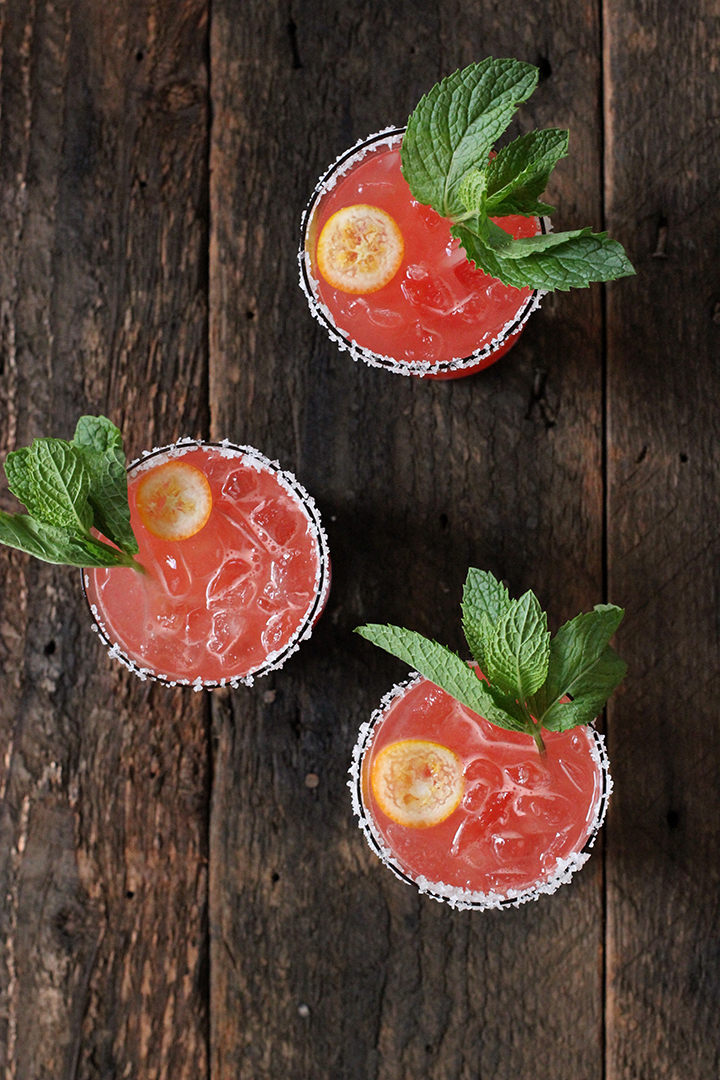 Photos by Sara Albers. all rights reserved.