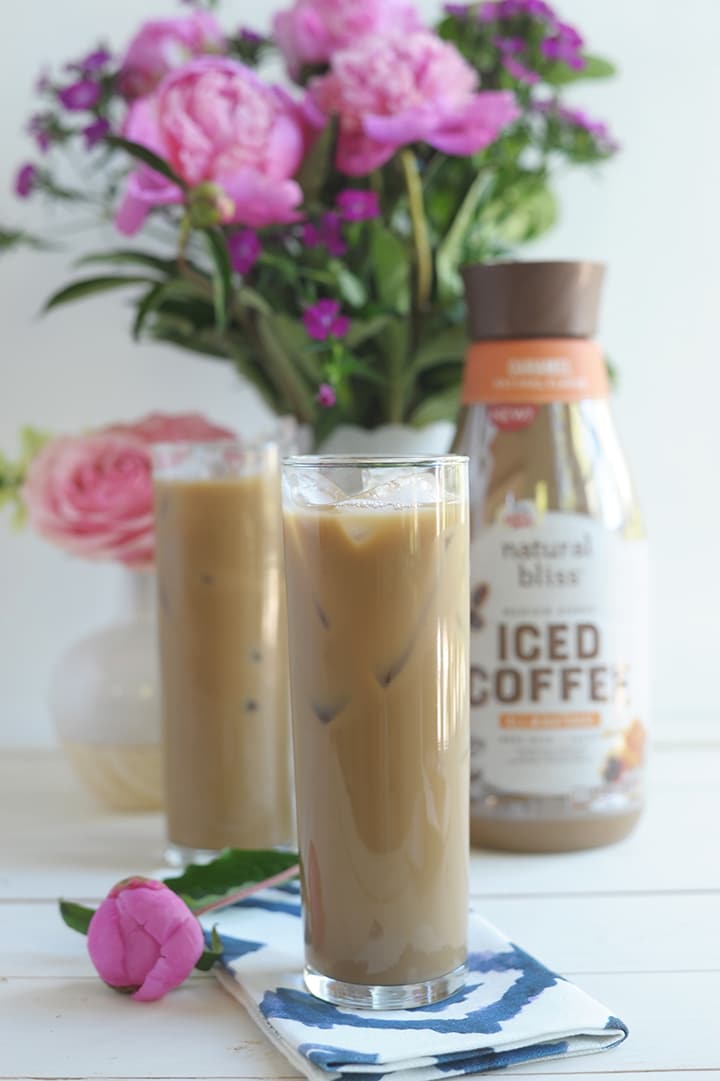 This post has been sponsored by Coffee-mate. All thoughts and opinions are my own.
One of our most favorite sayings is "Start each day with a grateful heart." We try our best to follow this golden rule, but it's not always easy to start your morning positively. We've teamed up with Coffee-mate to share some of our tried and true practices to start our mornings off right. And you bet that means with coffee! Along with our tips, we've designed some free printable intention cards for you to enjoy.
During the summer months, we love to get outside in the early morning with a glass of iced coffee. Coffee-mate just launched ready to serve Natural Bliss Iced Coffee. We love the medium roast with caramel flavor. This new iced coffee makes our morning coffee so fast. We also love that it's made with real milk and cream. Look for it in the refrigerated juice or tea aisle in the grocery. This iced coffee is a West Coast exclusive this summer. Make sure and check if it's at your local store by using this link.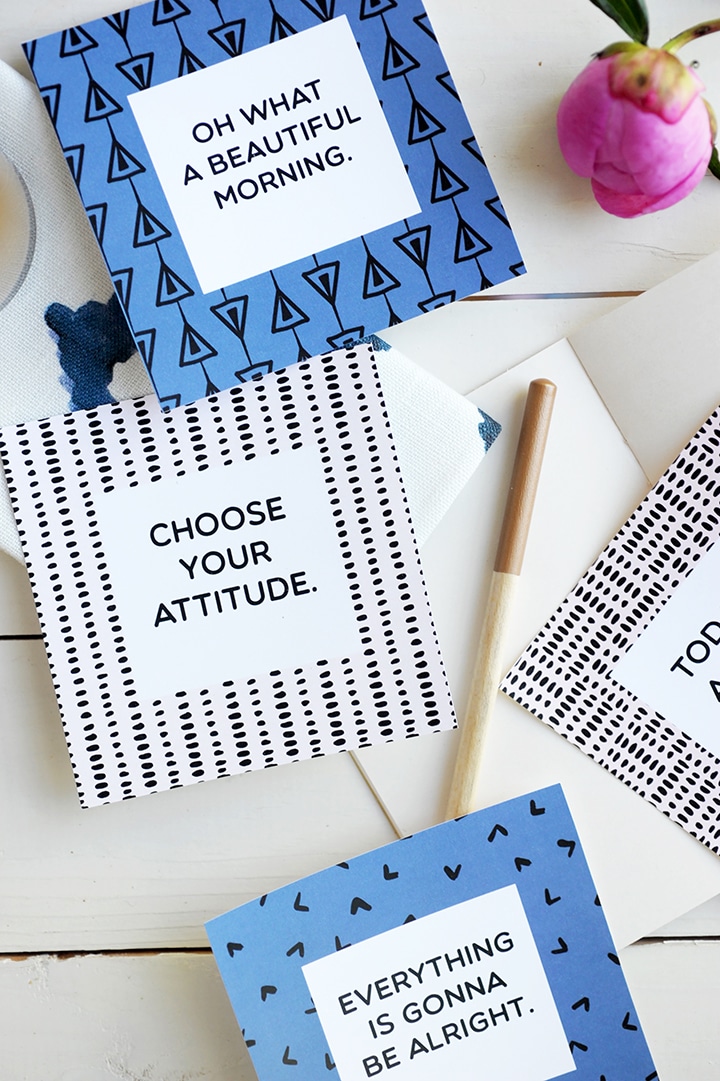 Here are some of our go-to tips for ways to start your mornings full of positive energy!
Music – Music can set the tone for your morning routine. Listening to a favorite album can and does make such a difference.
Set Intentions – A friend of ours shares her go-to morning tip is setting intentions for the day. It can be simple. For instance, Be kind. You can write this intention down or say out loud. You don't have to come up with complicated intentions, keep it attainable and positive.
Download and print our Free Printable Good Morning Intentions. Just print them out on white cardstock and cut each one out. You can hang them on your fridge or just use one each morning to get your day started in a positive direction. We created cards with the phrases: Everything is Going to Be Alright, Choose Your Attitude, Today is a Happy Day and Oh What a Beautiful Morning.
Journaling – Wake up before the rest of the family and spend a little time on your own with your journal. This is a time where you can capture ideas, dreams, or even to do's. They say that the morning hours are our most productive, so capture that creativity.
Yoga – Stretching in the morning does wonders for us. There are so many wonderful online resources that make 15-30 minute classes. Some mornings we simply do the sun salutation on repeat and feel so amazing afterwards.
Read – Stay off technology for a half hour! Read all those magazines you get in the mail! Read a book. Enjoy some screen-free time. You'll feel like you're spoiling yourself.
Coffee – Whether you are a fan of piping hot black coffee, a cappuccino, hot tea or a flavored iced coffee, there is something about the morning ritual of coffee.
Set Goals – Don't be afraid to jot down your goals for the day each morning. Writing down your goals makes you significantly more likely to achieve them. So why not write down two to three goals for your day?
We hope these suggestions help you create feel-good morning rituals. Enjoy that iced coffee! And head here for more ideas from Natural Bliss.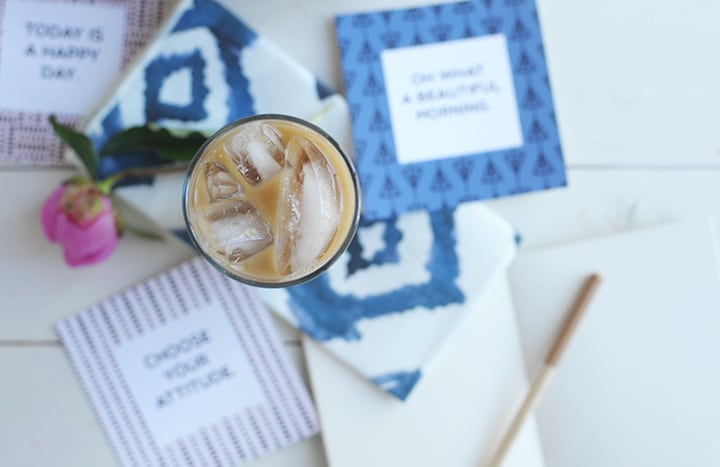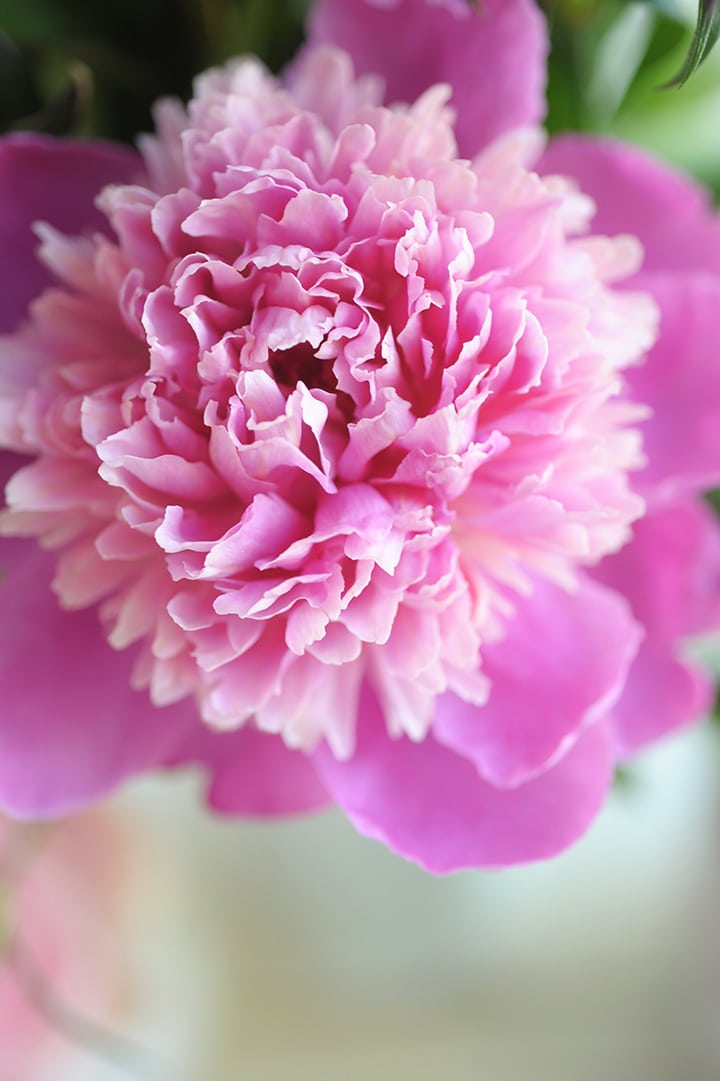 Thanks to Coffee-mate for sponsoring this post. And thank you for supporting the brands who support Alice & Lois.
Photos by Melissa Fenlon, Assisted by Aleesha Towns