Weekly To Do List Free Printable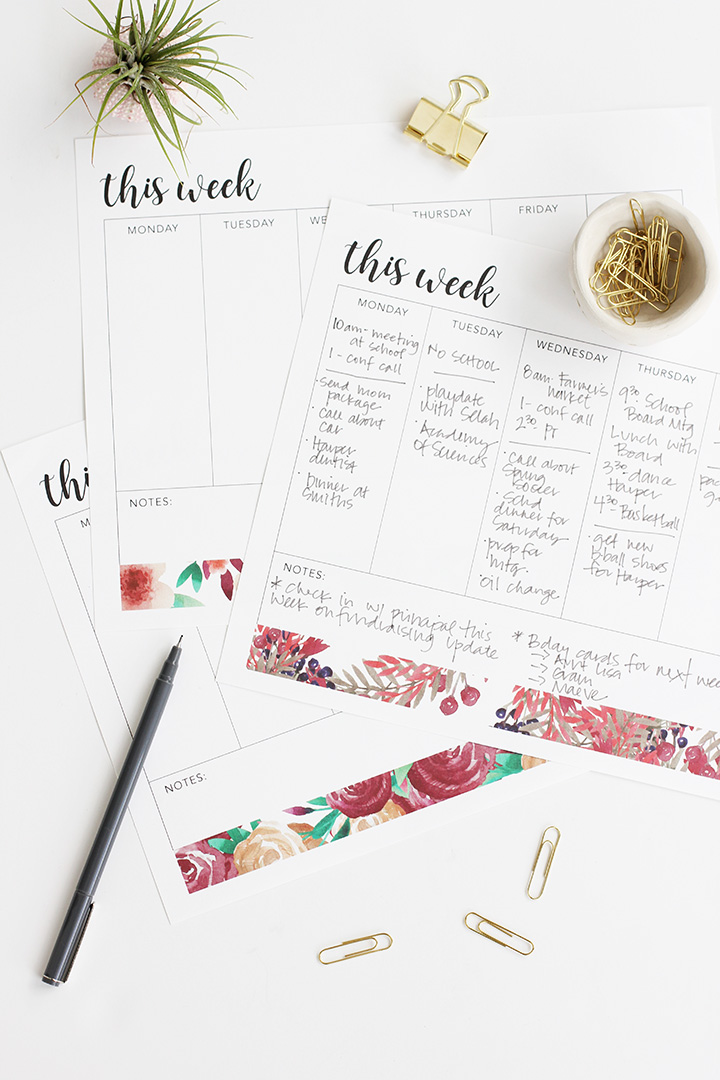 How do you keep your to do list? Do you use online tools and apps or an old fashioned notebook? From Evernote, Google calendar, notebooks and calendars – there are so many options.
At the beginning of the year, I always try to start things off very organized. I have to admit, I am a traditionalist when it comes to keeping my to do's. There is just something so rewarding about checking off things on paper.
We are excited to share a beautiful weekly to do list printable for you that Melissa designed. She made three versions of a weekly to do list –  simple daily calendar columns with a note section on the bottom.
She added lovely floral designs for a fresh and bright pop of color. Have you printed our 2016 calendar as well? And we also designed a meal planning printable to help you can download, too!
Read more for the free weekly to do list printable.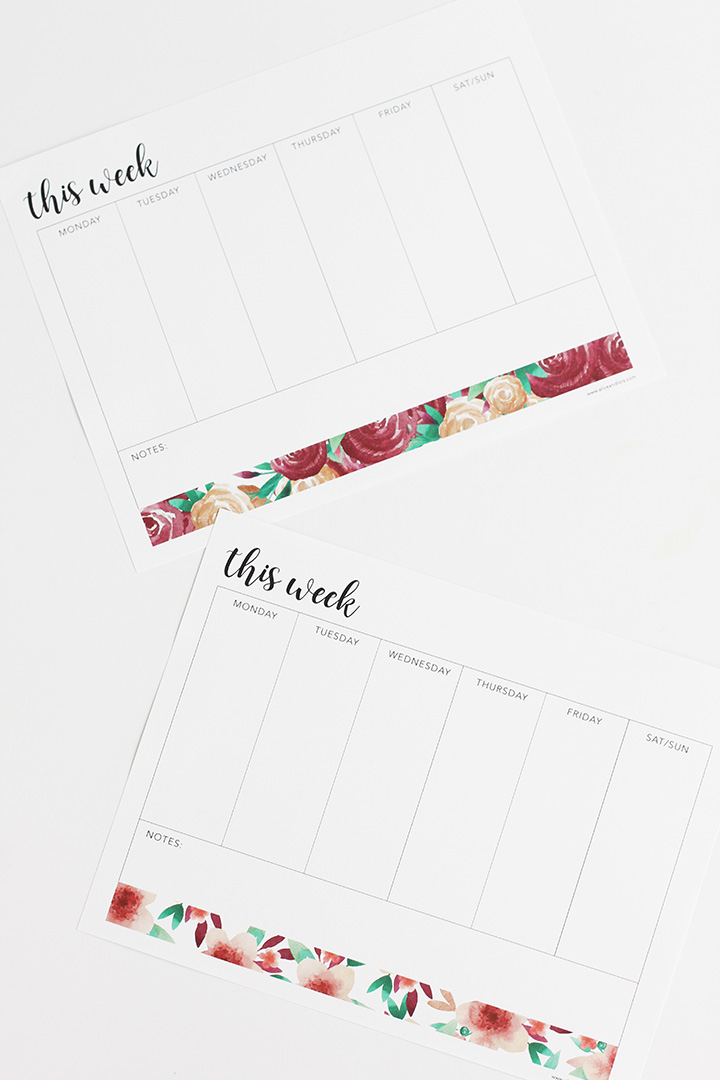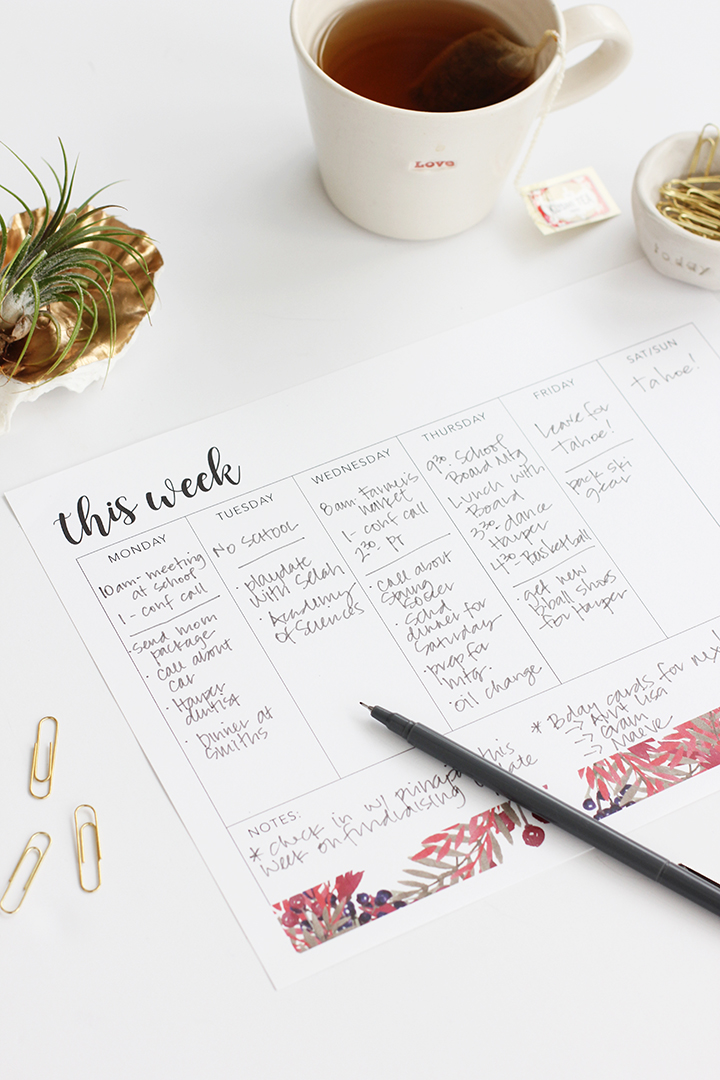 How to download the Weekly To Do List Free Printable
Simply click on the links below for the three different printable to do lists. Download to your computer and either print at home or print at a store like Staples. We prefer to print this type of thing on white card stock paper.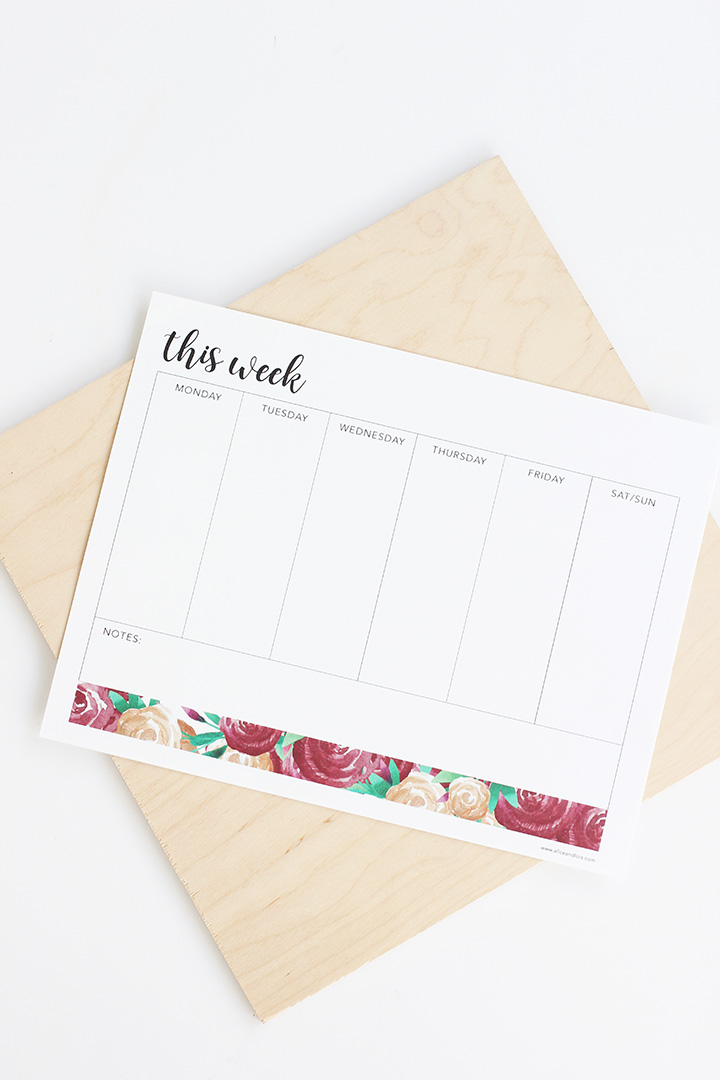 Printables for personal use only.
Photos by Sara Albers. All rights reserved.