Weeknight Meals – Roasted Vegetables & Chicken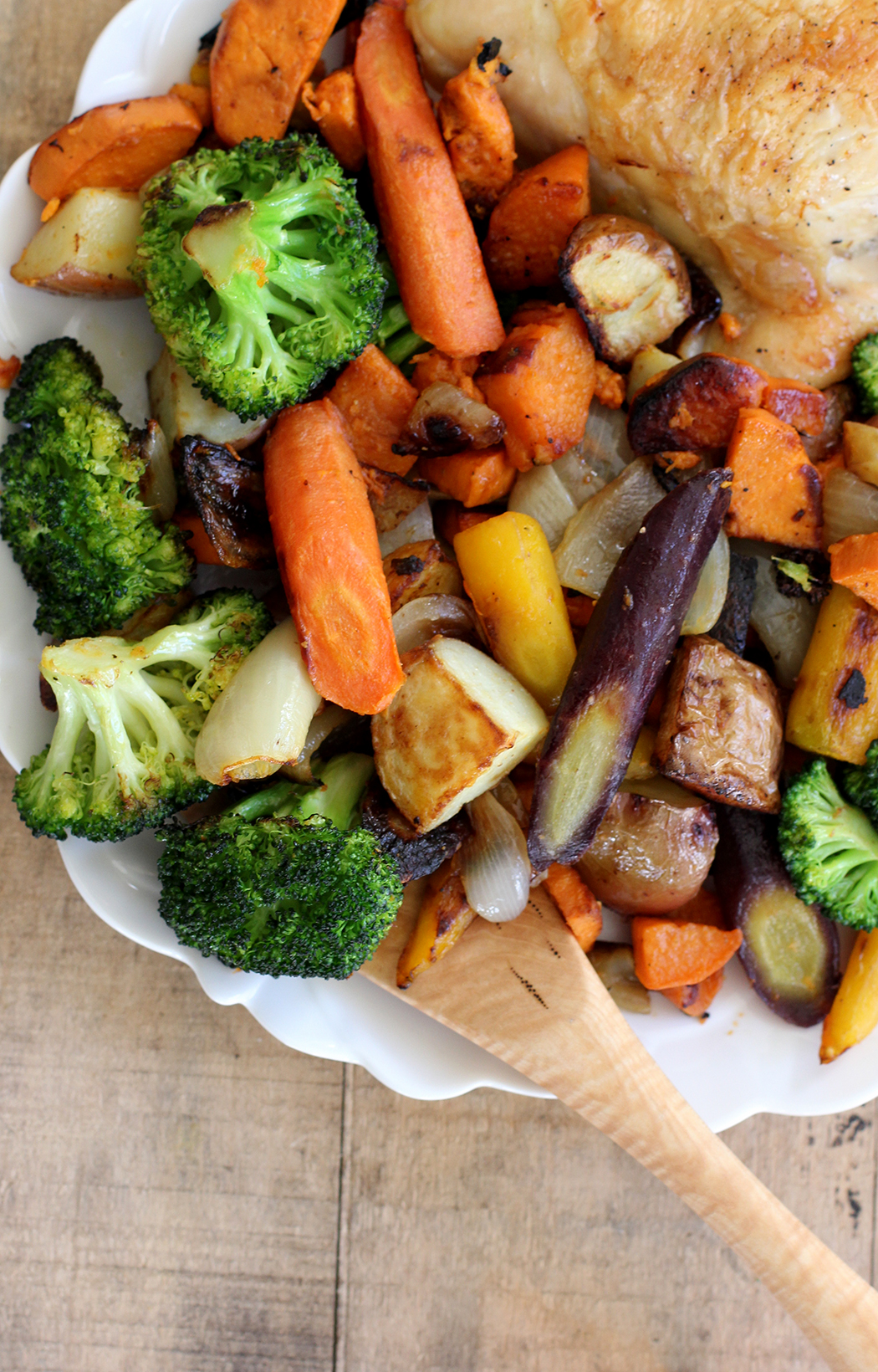 Last week, Melissa shared a meal planning printable. I have been using this tool for the last week and it has streamlined my grocery shopping and made me more prepared for our busy evenings.
Over the next few weeks we will be sharing our go-to meals. Today I am sharing one of my favorite (and easy) meals for this time of year, roasted veggies and chicken. The best thing about this dinner is you can use such a variety of veggies to roast; broccoli, peppers, onions, potatoes, carrots, etc!
Read more for the recipe…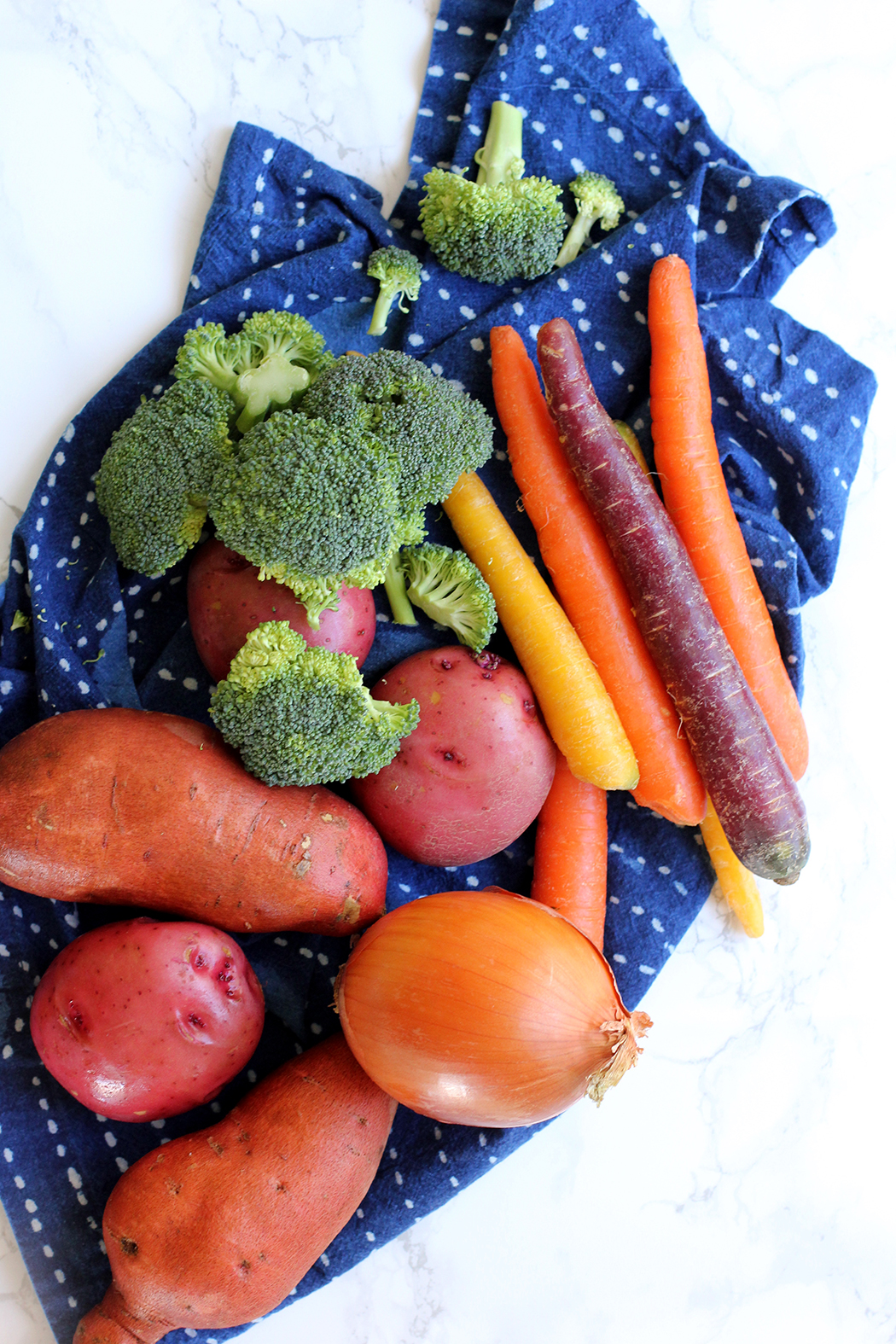 [recipe]
Roasted Vegetables & Chicken
sweet potato
4 red new potatoes
1 onion
5 carrots
one bunch broccoli
2 chicken breasts (bone in, skin on)
olive oil
salt and pepper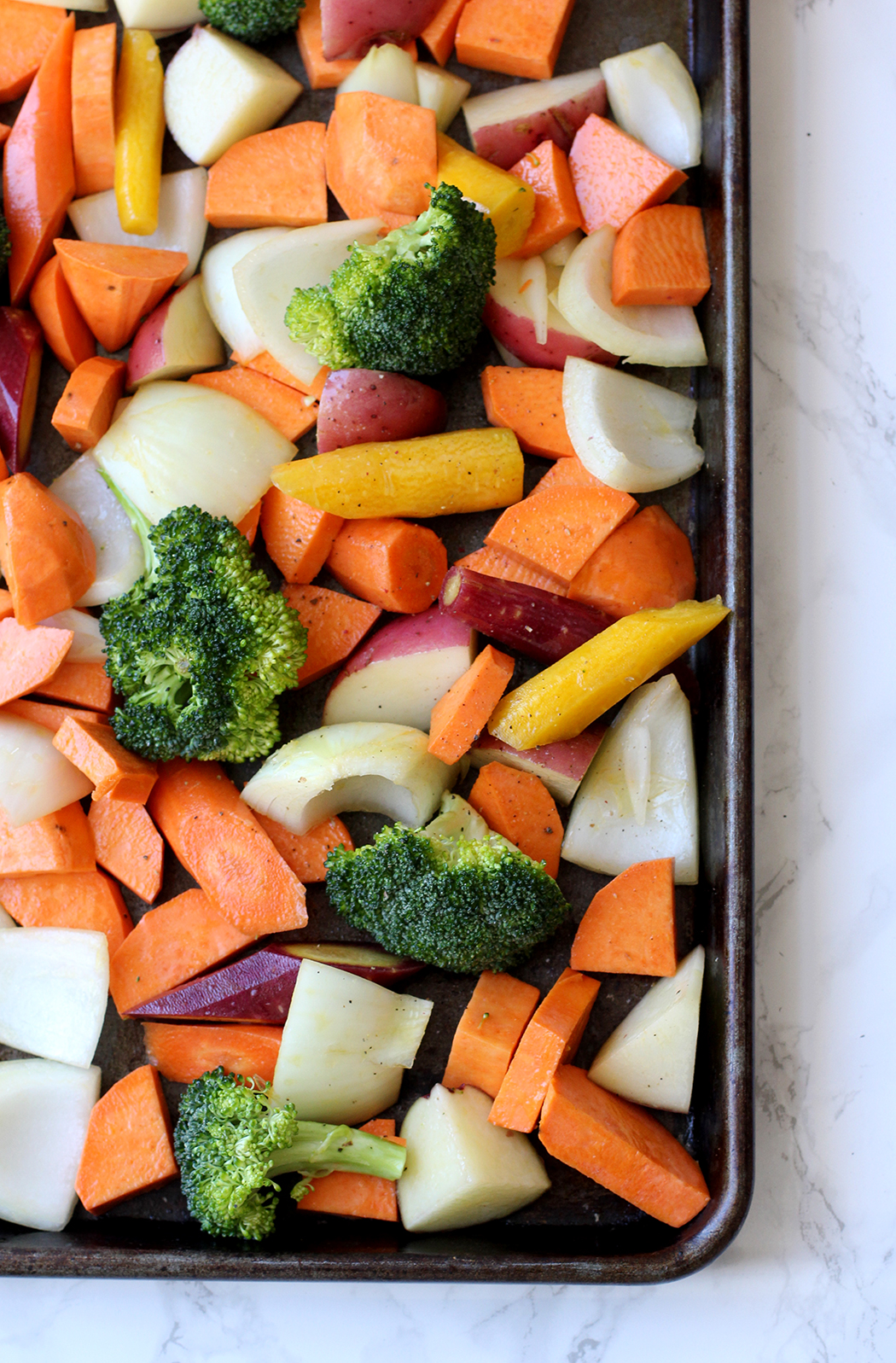 Pre heat oven to 400 degrees.
1. Wash and peel (when applicable) veggies and cut into bite size pieces.
2. Place veggies in a bowl and drizzle with 2 tablespoons olive oil. Lay out on heavy sheet. Sprinkle with salt and pepper. I recommend holding the broccoli until the last 10 mins of cooking time.
3. Place chicken (meat side up) on same baking sheet. Rub with olive oil and salt & pepper.
4. Cook for 35 – 40 mins minutes (depending on size of chicken). Make sure and flip the veggies every 15 mins.
* Chicken internal temperature reaches 165 degrees F when done. Let chicken rest 10 mins before cutting.
[/recipe]
What are your favorite go-to weeknight meals?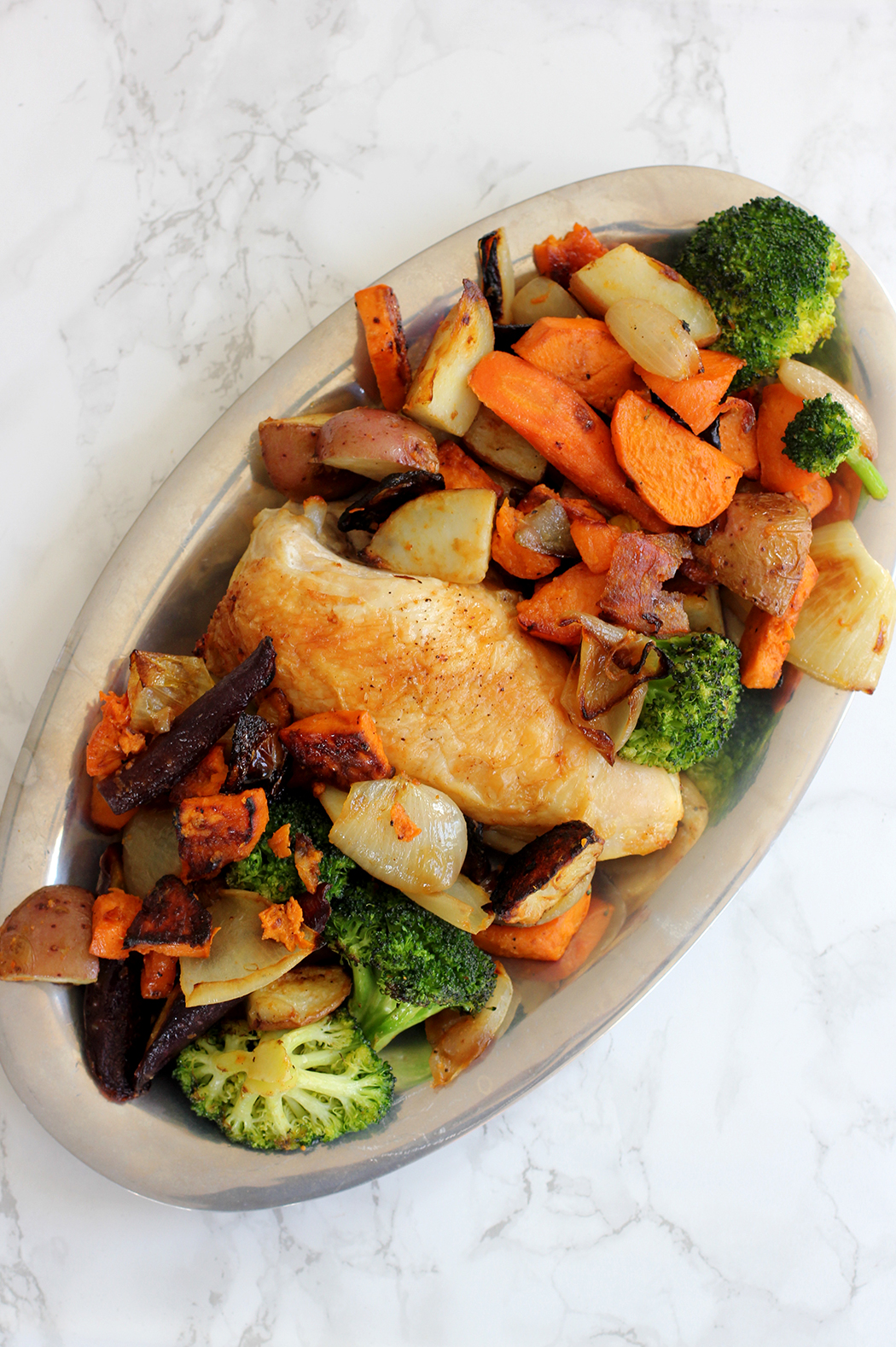 Photos by Sara Albers. all rights reserved.