DIY Copper and Wood Bead Necklace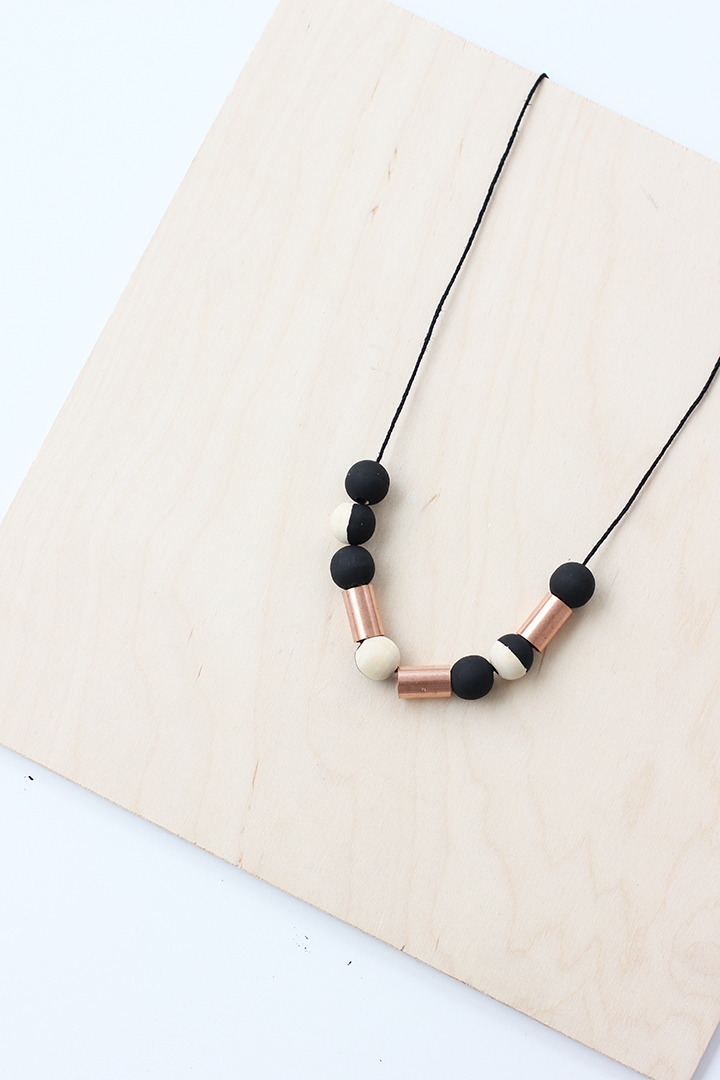 When you move, you not only get rid of many things but uncover things that have been lost and forgotten! I had lost some copper couplings "beads" from the Home Depot in the old apartment. Thanks to our move – they are back in my possession! I had been wanting to make a simple necklace with the copper beads. I paired the copper with black painted wood beads. This will make the perfect Fall necklace.  You can also check out some other necklaces that we have made: wrapped stone necklace, wood bead and tassel, seed bead necklace.
Read more for the full tutorial for this DIY Copper and Wood Bead Necklace…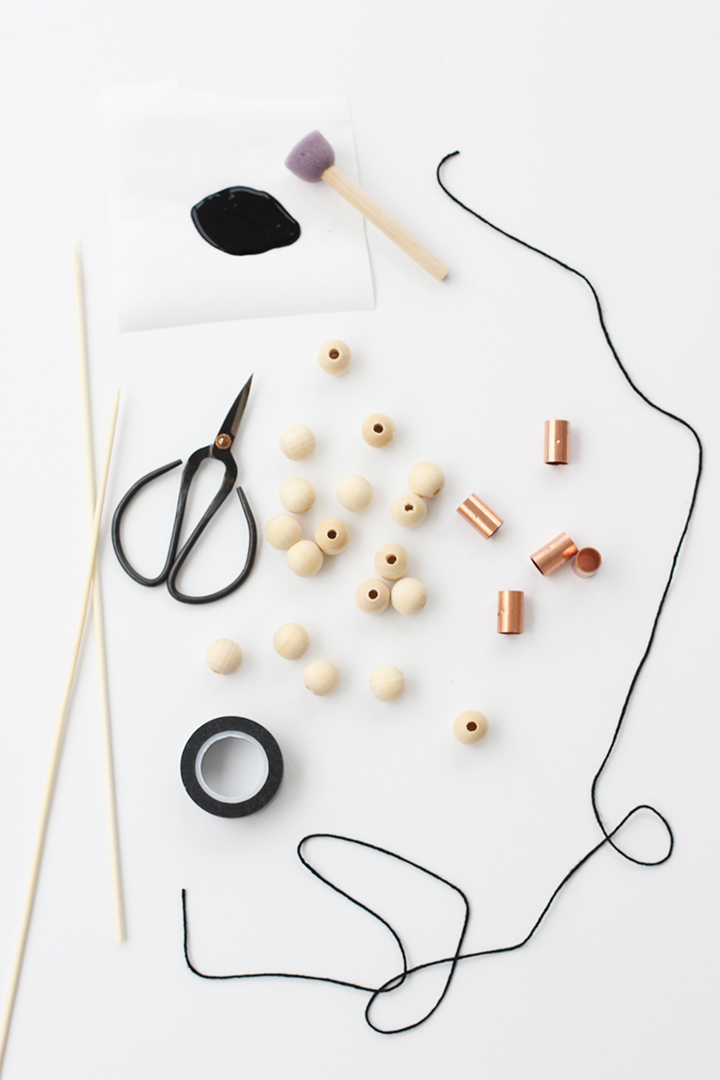 Supplies: 1/4″ copper coupling | 5/8″ wood beads
 | Hemp Cord
 | black craft paint
 | tape | sponge paint brush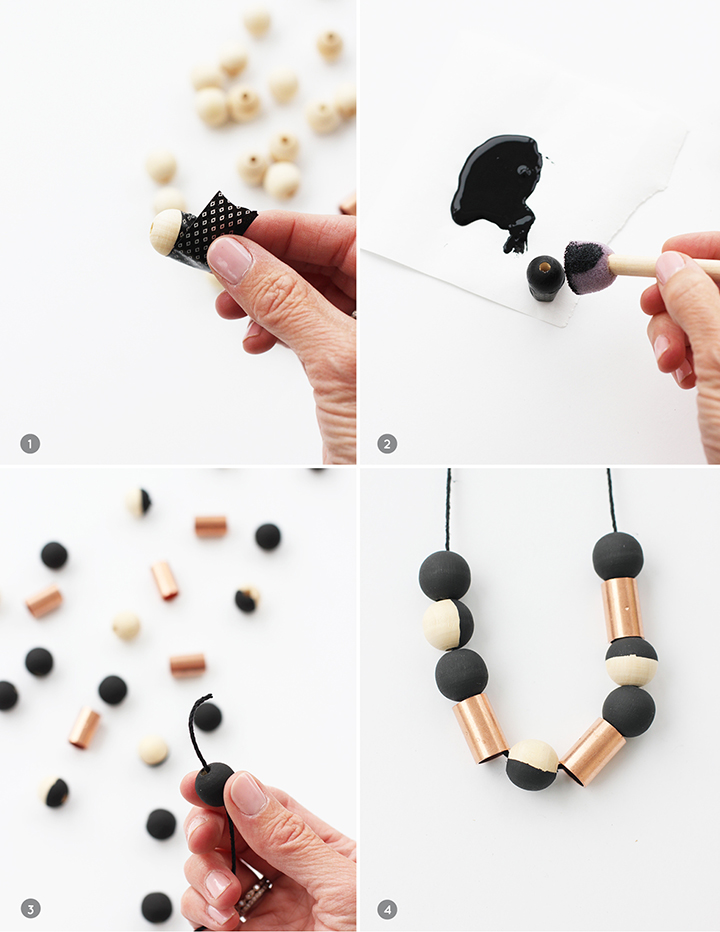 Step 1. First get the beads ready for painting. For solid black beads, slide the beads onto a wooden stick. You can put tape between beads. For half painted beads, apply tape around the center of paint and press firmly.
Step 2. Apply black paint with small sponge brush. One coat of paint is fine.
Step 3. When beads are dry, slide onto the hemp cord. You can wrap a piece of tape around the end of the cord.
Step 4. You can make a pattern with the copper beads and wood beads or a random order. I made my necklaces to fit long. But you can make any length.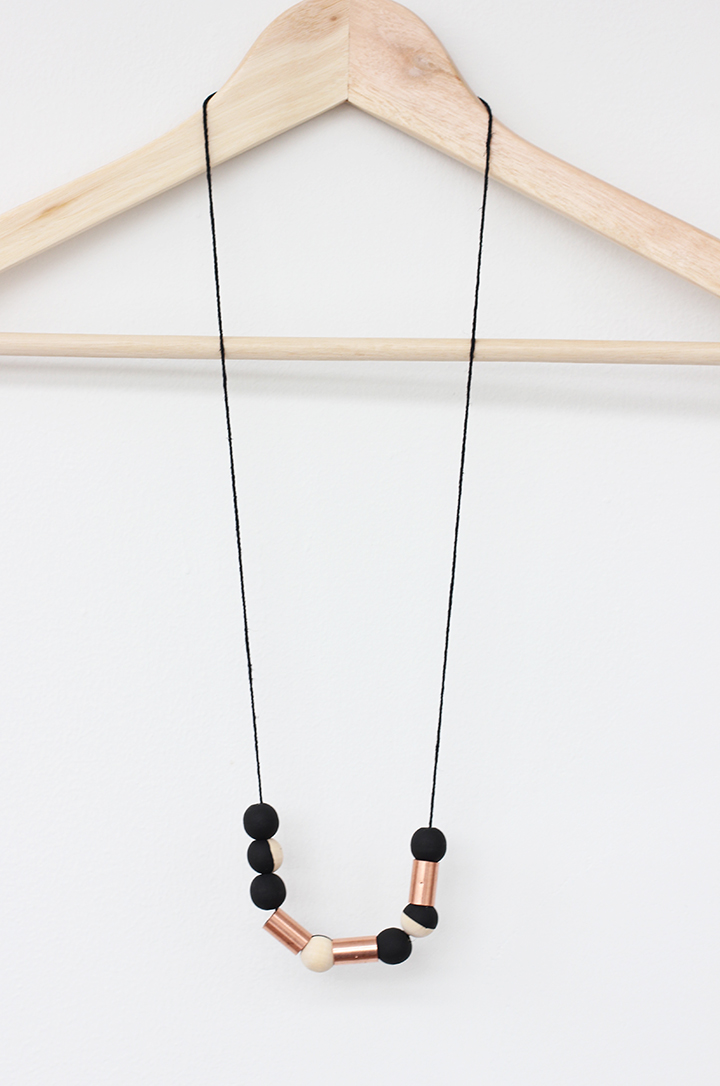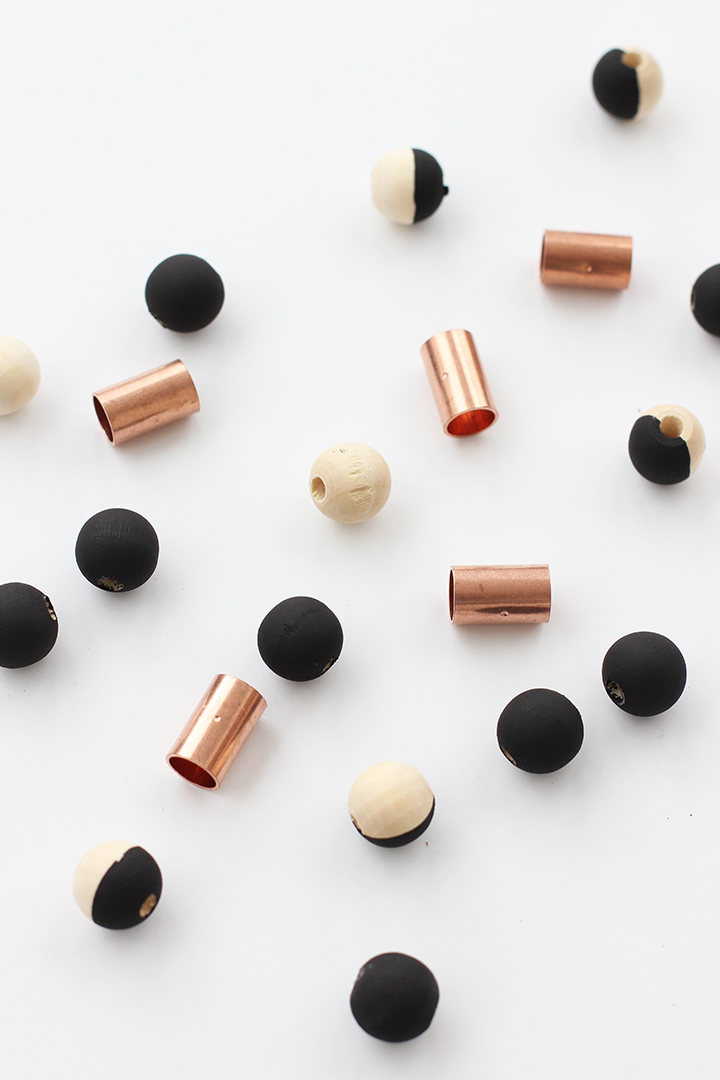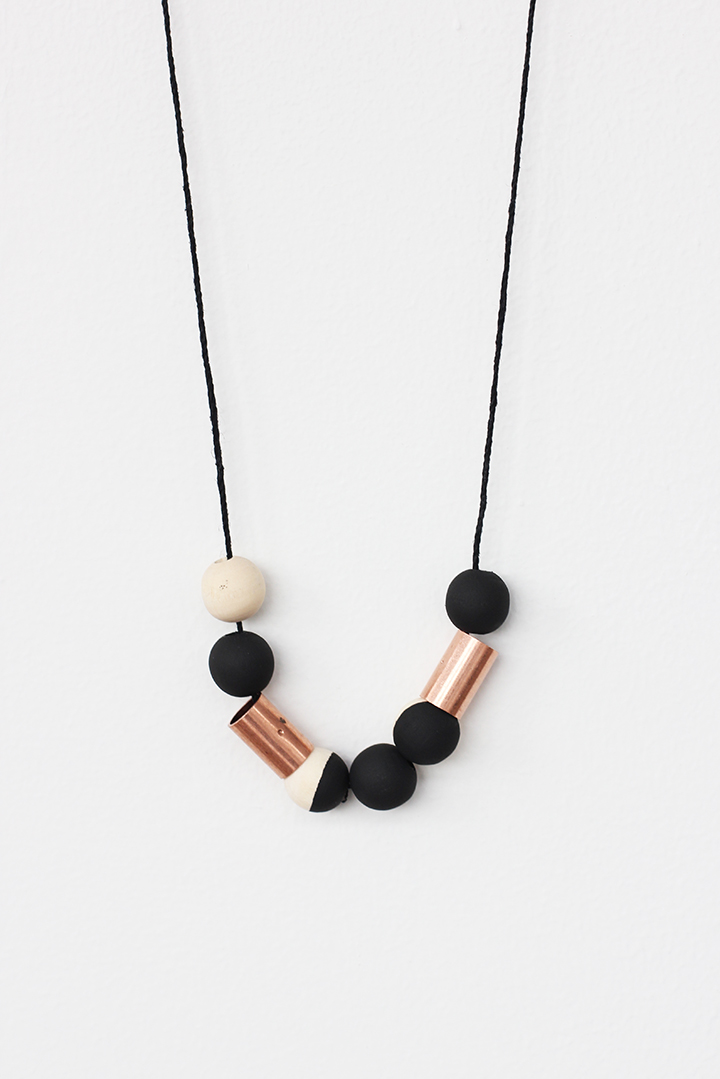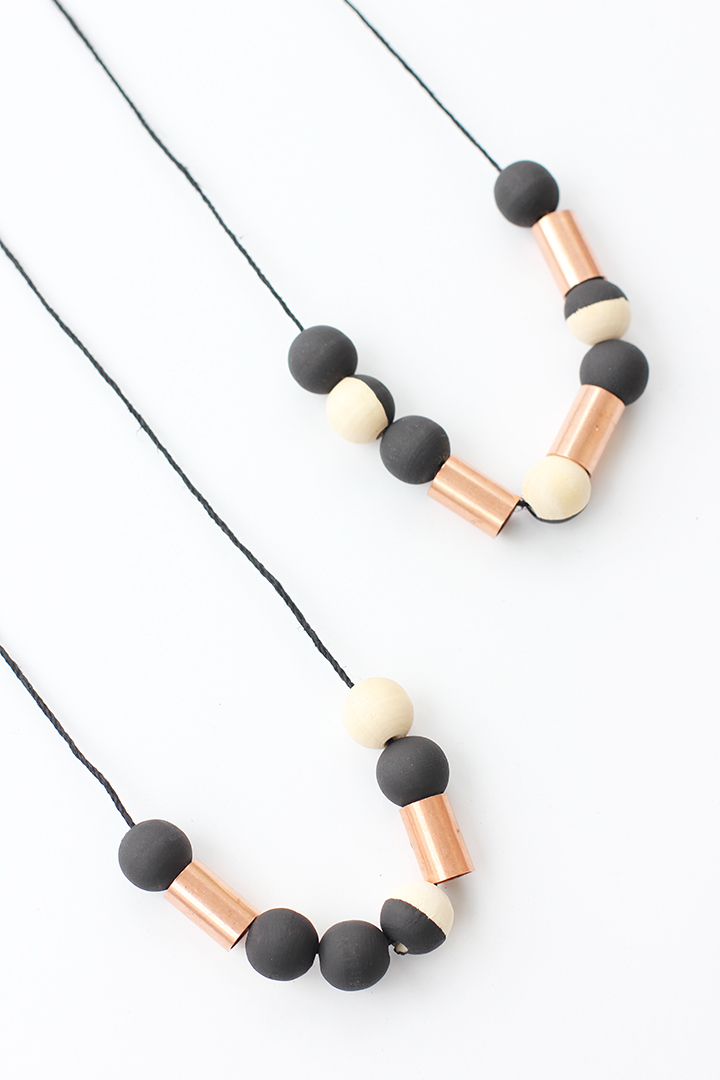 Photos by Sara Albers.