Halloween Boo Basket Tradition
This post has been sponsored by Mars Wrigley Confectionery US, LLC. All thoughts and opinions are my own.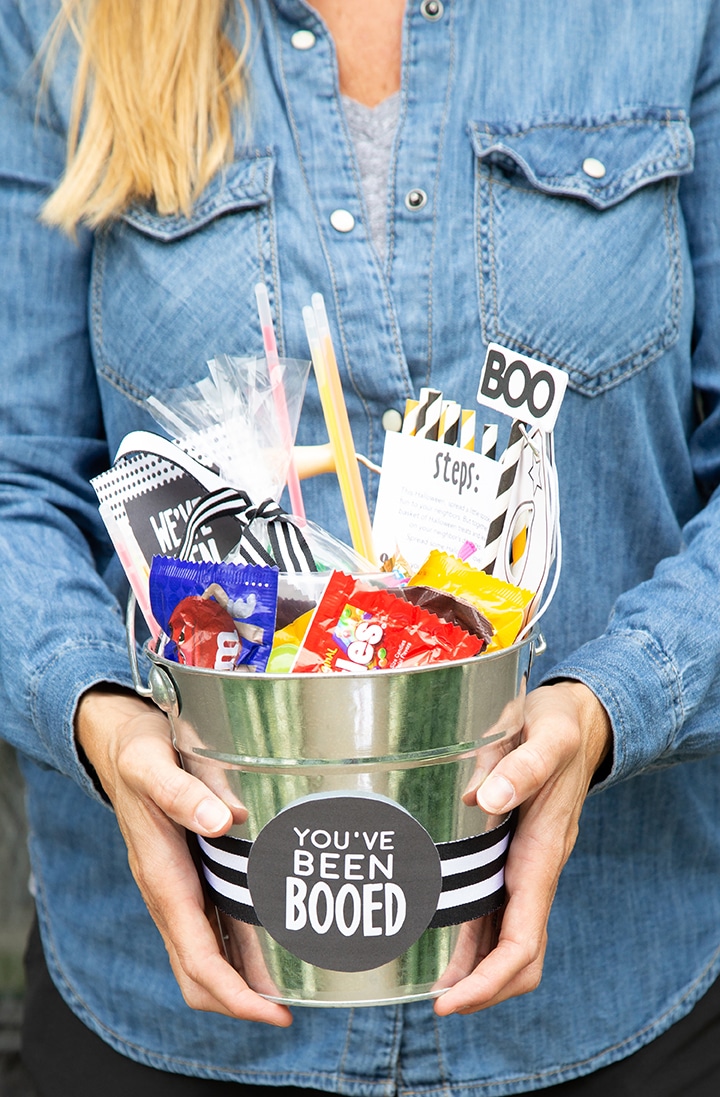 Come October, have you noticed a basket of candy on your neighbor's porch? Or maybe a sign hanging from their front door? If you have seen either of these, you have seen a Halloween Boo Basket! This is one of our favorite Halloween traditions.
If you haven't heard of a "Halloween Boo Basket", let us fill you in. It is a fun custom of sharing Halloween treats with neighbors by secretly leaving a basket of goodies on their front porch. Once the neighbor has been "Booed", they pass on the fun by creating a Halloween Boo Basket and gifting it to another neighbor. We have partnered with Mars today to share a darling Halloween Boo Basket printable pack and instructions on how to make this Halloween tradition simple and fun!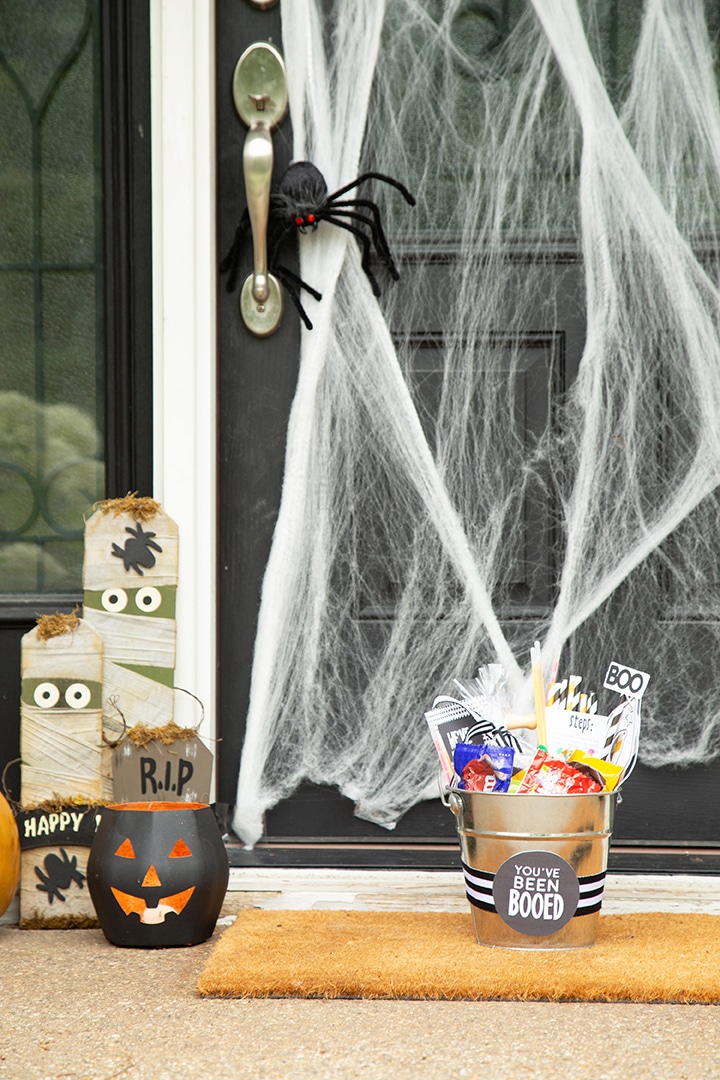 How "Booing" works
Spread some spooky fun by leaving a fun-filled basket on their front porch. Once the neighbor has been "Booed", they will hang a little sign on their front door so that other neighbors know that they have already received a Boo Basket. That way, all the neighbors can get some Halloween love with a Boo Basket. We created a Boo Basket printable pack for you so that "Booing" your neighbors is a breeze!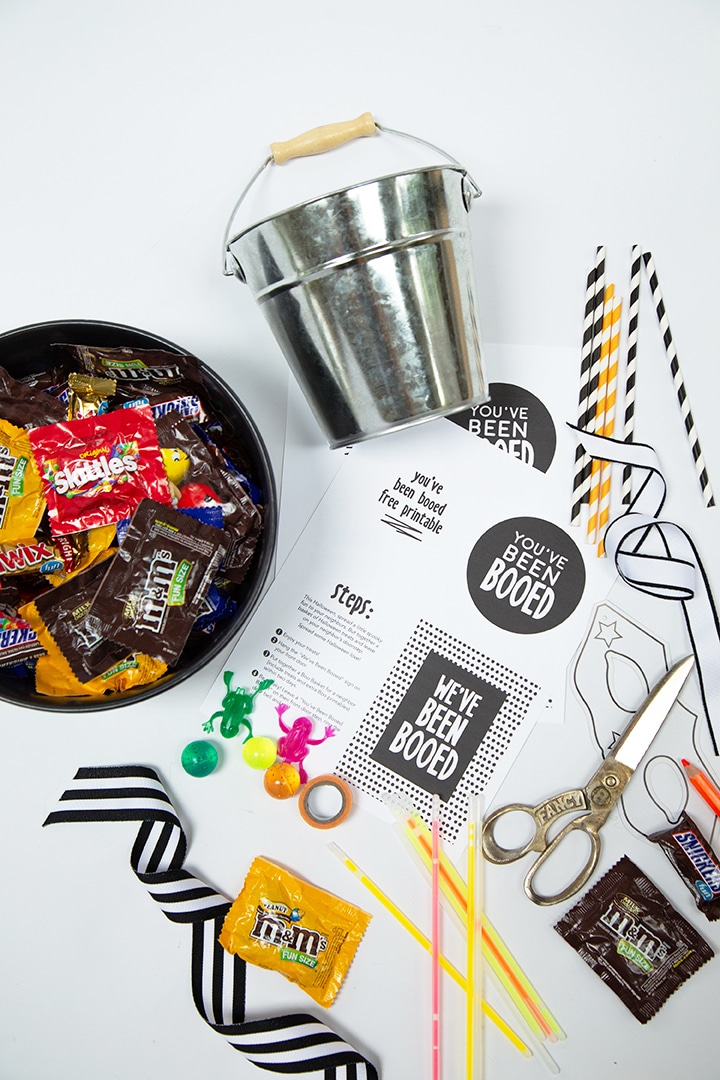 What you need for a Boo Basket?
Printables (PRINT HERE)

Bucket or basket

Halloween candy

Halloween trinkets or toys
We like to use a galvanized bucket (6.7 in x 7 in) for our Boo Basket. Our go-to candy is anything from Mars Seasonal Halloween Candies—M&M'S®, SKITTLES®, SNICKERS®, TWIX®. You can "Boo it Better" at Walmart this October by grabbing all the Mars Halloween candy, a bucket or basket, and some other Halloween goodies. It's your one-stop shop for you Boo Basket.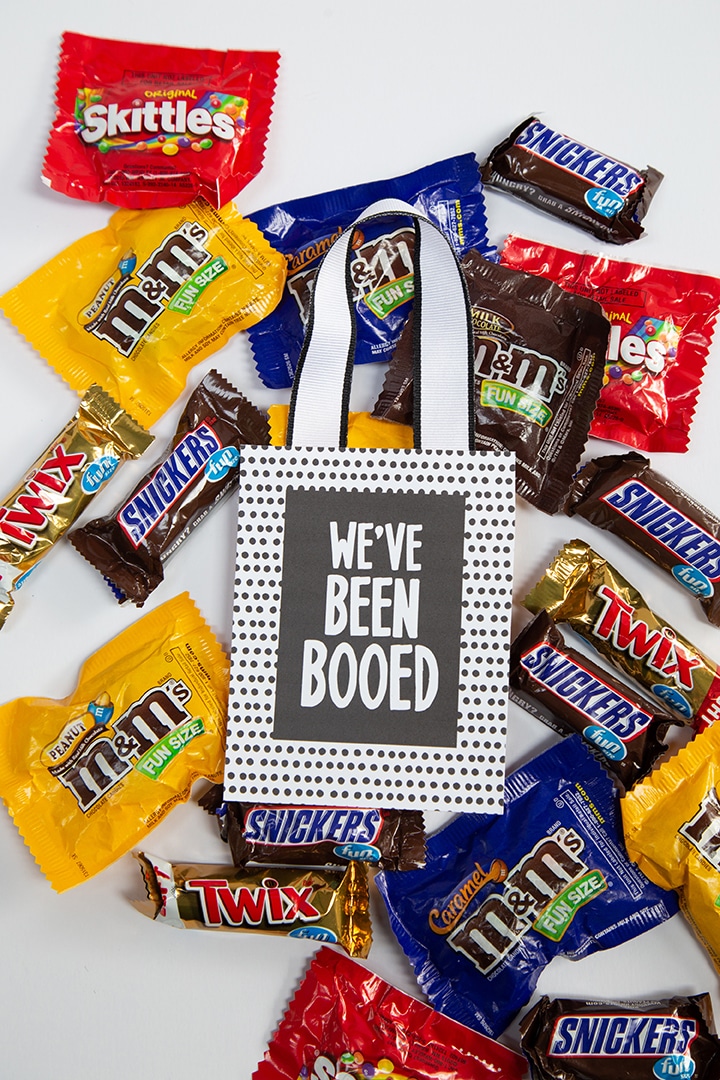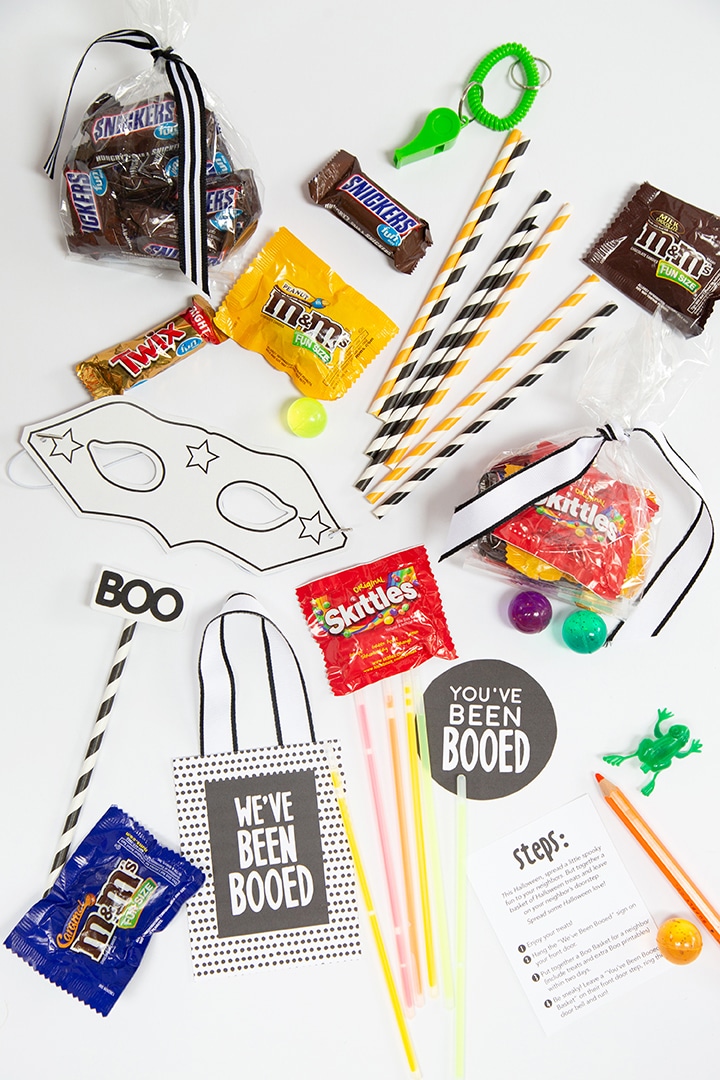 Steps to Make a Boo Basket
First, print the labels. This includes the steps, a "You've Been Booed" sign to make a hanging tag and a "We've Been Booed" label for the basket. Print multiple copies so you can include a few extras in the Boo Basket.
Cut the two Boo labels and steps.
Tape the "We've Been Booed" label to the front of your bucket or basket.

Fill the bucket with candy (our favorites are the Mars Seasonal Halloween Candies – M&M'S®, SKITTLES®, SNICKERS®, TWIX®) and Halloween trinkets (glow sticks, Halloween pencils, spider rings and more). Place the "steps" printable in the bucket so that your neighbor knows what to do after they have been "Booed".

Add some ribbon to the top of the "You've Been Booed" printable so your neighbor can hang it from their front door. Cut six inches of ribbon and adhere each end to the back of the printable.

Secretly leave the Boo Basket on your neighbor's front porch!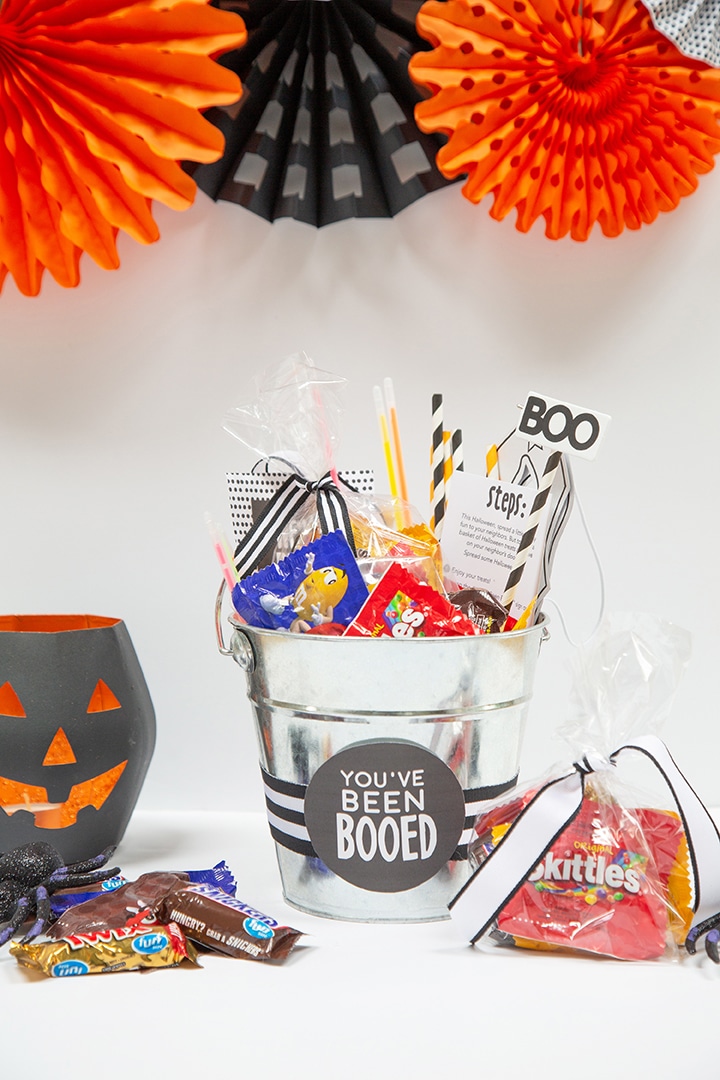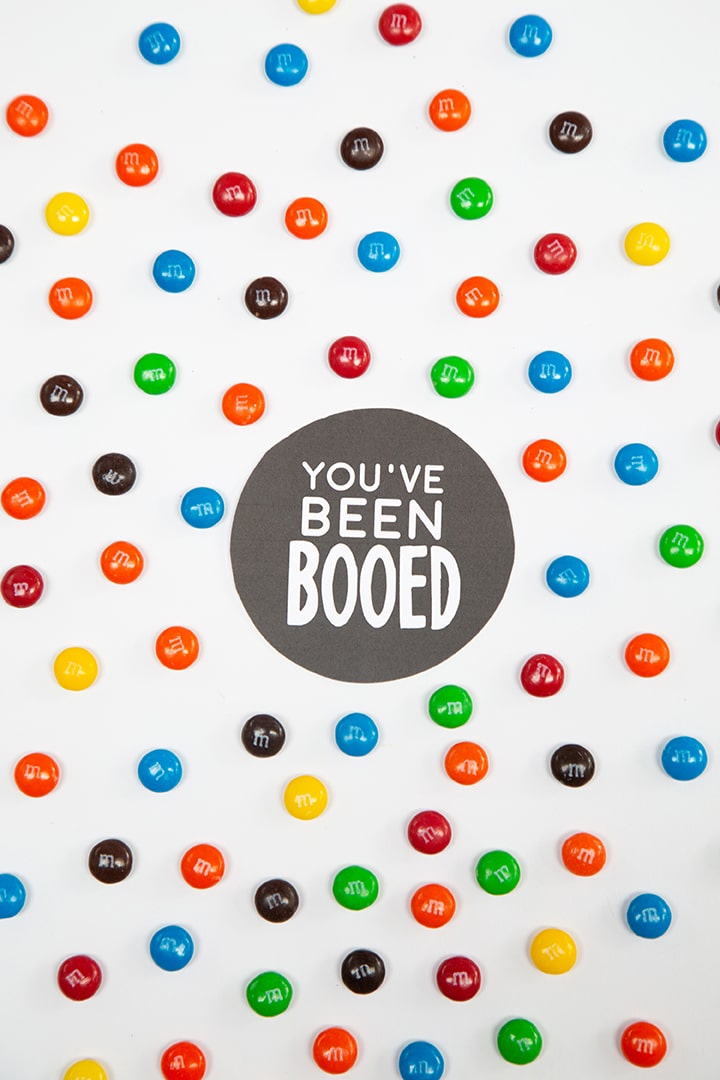 Printables designed by Melissa Fenlon. Photos by Sara Albers.