This is a sponsored conversation written by me on behalf of Oregon Chai®. The opinions and text are all mine.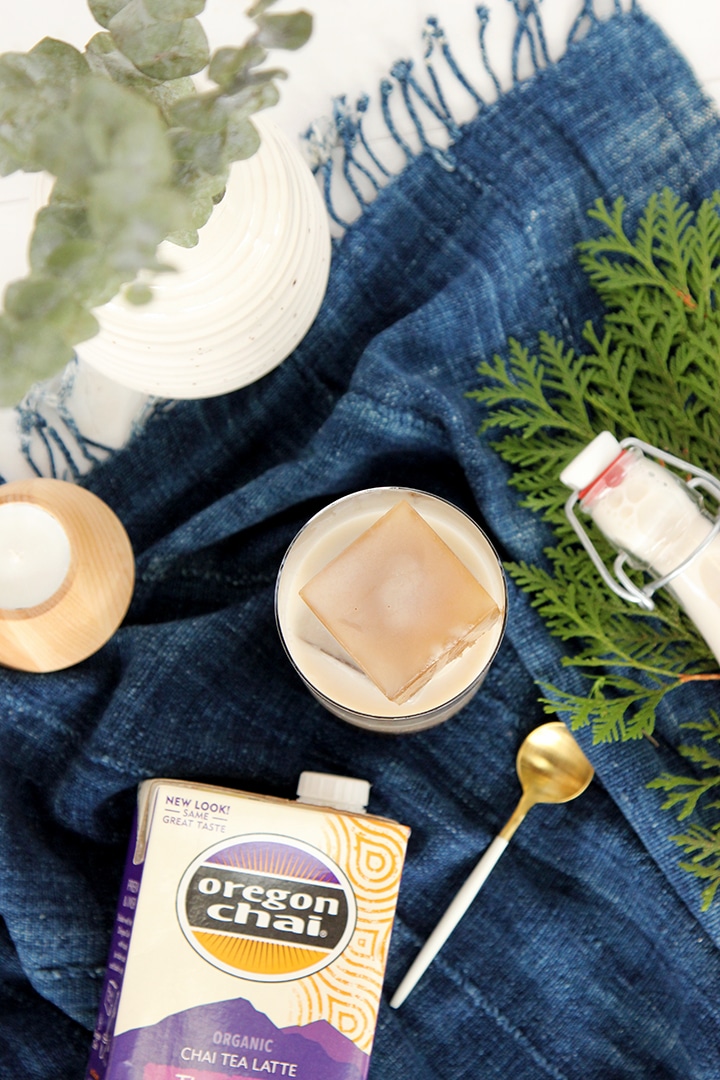 Black tea, chai spices, honey, vanilla and cinnamon are some of our absolutely favorite flavors and smells. And we love nothing more than chai lattes with almond milk this time of year. Today we are delighted to partner with Oregon Chai® to share how we do chai tea two ways! We will share how we make our Hot Chai Tea with Almond Milk and Chai Tea Ice Cubes to enjoy the Oregon Chai Tea cold with almond milk.
This time of year gets so incredibly hectic and sometimes it can be the simple, little things that make you slow down for a few minutes, take some "me time" and refuel. Whether it is enjoying a hot chai tea in the morning and taking some time to set goals for the day or making a to do list – there is just something about the warm tea that makes me stop and take a few important minutes for myself. The warm, on-trend chai tea flavors of black tea, vanilla, honey, cinnamon, cardamom, clove and ginger are so soothing and taste so amazing. Seriously some of my favorite flavor combinations ever. Sweet plus spice.
I also love iced chai tea with almond milk in the afternoons. This is not your regular iced coffee or tea drink. Chai tea lattes offer on-trend flavors that enhance the tea-drinking experience. Chai tea lattes are perfect, better-for-you alternatives without compromising exciting, indulgent tastes. I love to use chai tea to make ice cubes. Keep them in the freezer and you are ready to go whenever! I have found it to be so necessary to take time to stop and focus in the afternoon for a half hour before I pick Harper up from school. And I have to be honest, I do this more often when I make myself a cup of hot tea or an iced latte. I use this time to review my lists, write a postcard to a friend in San Francisco or even look at a magazine. I say "even" because my pile of magazines is stacking up! Ha.
Read more for the chai tea two ways recipes…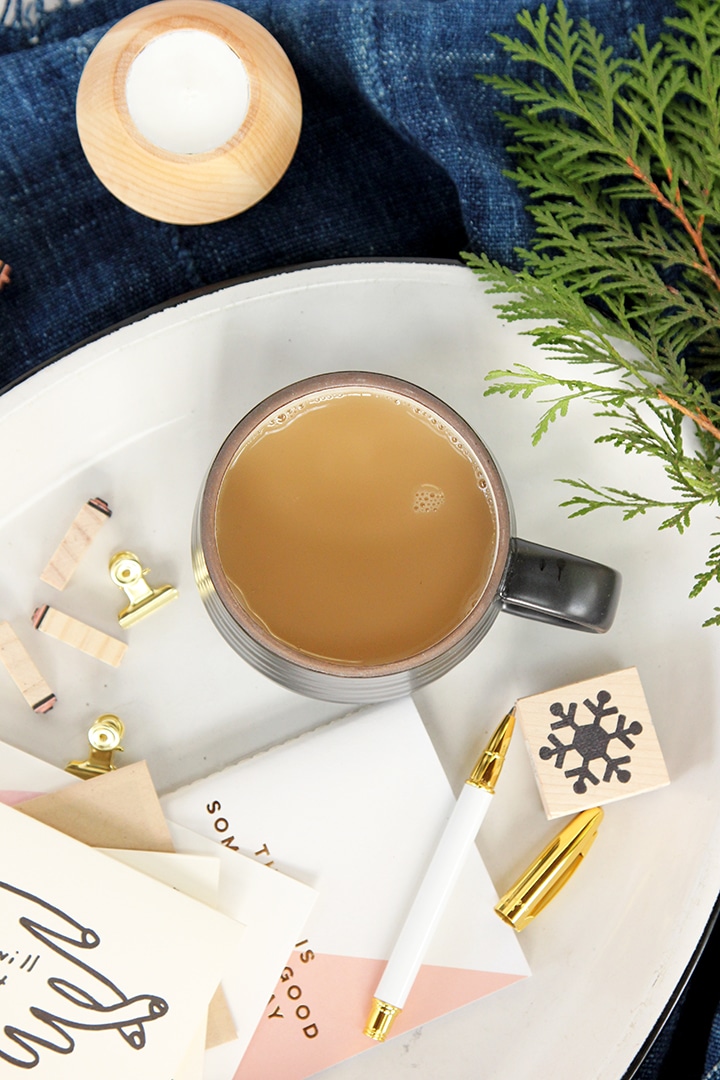 Chai Tea Latte with Almond Milk
1 Cup Oregon Chai Tea The Original (The Original Chai is Organic and Non-GMO Project Verified)
1 Cup Almond Milk
You will use a 50/50 ratio of chai and almond milk (or regular milk). Warm in microwave or stove top. Pour into mug. Stir and enjoy! You can even sprinkle a little cinnamon on top.
The Oregon Chai comes in Original, Slightly Sweet, Sugar-Free.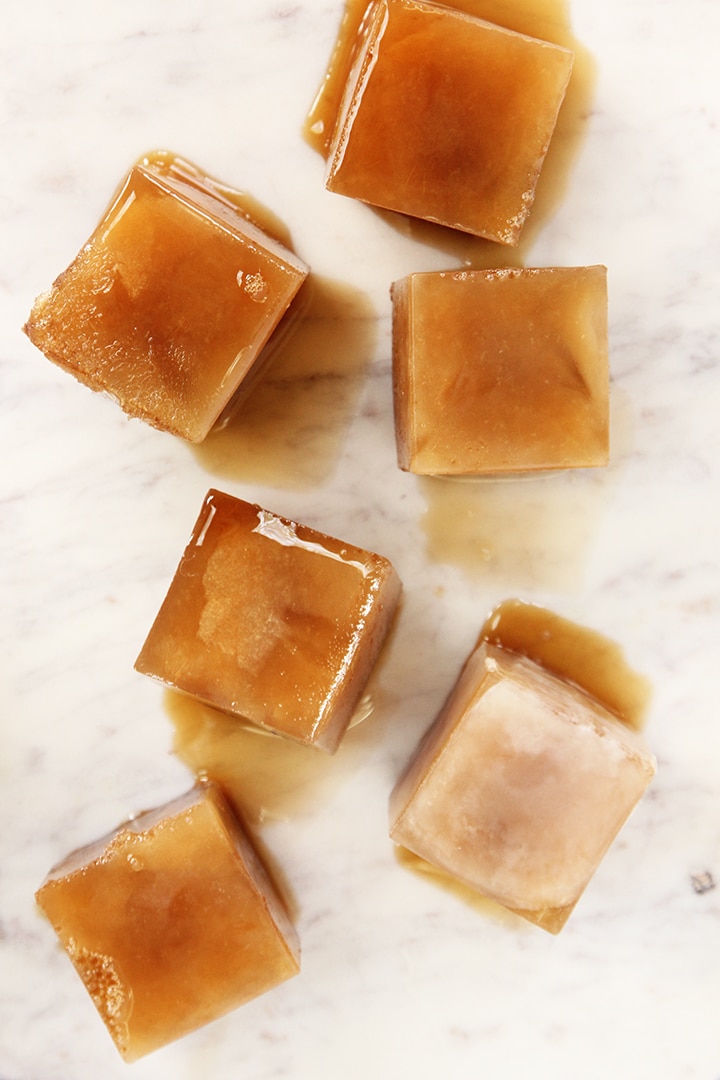 Chai Ice Cubes | Iced Chai Tea Latte
Pour The Original Oregon Chai Tea into an ice cube tray. I use the large silicone ice cube tray. Each cube is 3 oz. Freeze for 24 hours.
Drop two or three ice cubes into a glass and pour almond milk over ice cubes. As the ice cubes melt, the chai tea will get stronger in the drink. The sweet and spice flavors of the tea are perfect in a cold drink for an afternoon.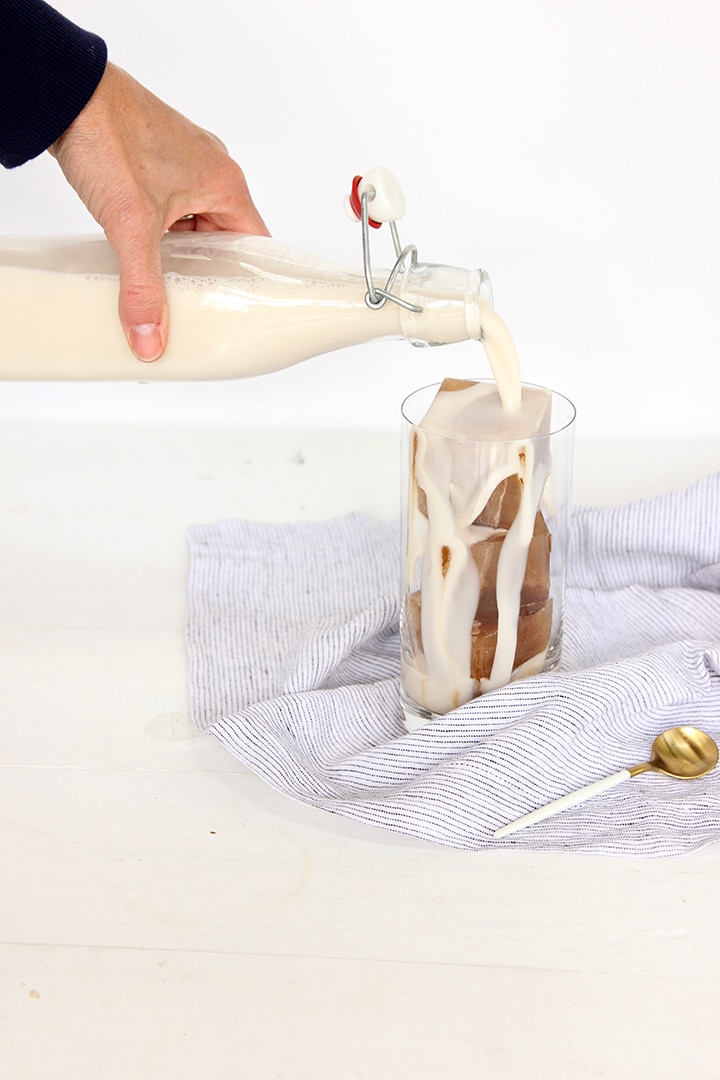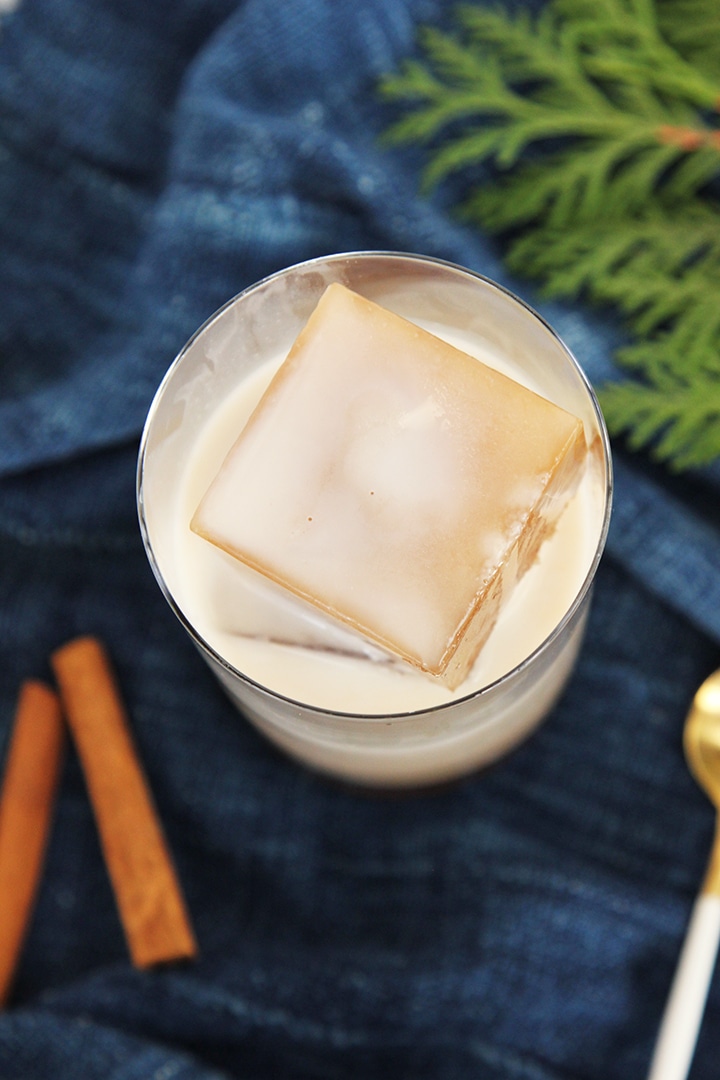 Be sure to add Oregon Chai Tea to your grocery list. You can find the chai tea in the coffee aisle at your local Meijer store – I found mine on the top shelf. Head here for an mPerk offer and here for some recipe inspiration! We hope you can add some calm to your busy day with our simple recipes for chai tea two ways!
Photos by Sara Albers.